Toothbrushes need to be replaced after every three months. If you fail to do so, then you are going to have bad breath. Of course, we don't want this in our lives, do we? But after you have purchased a new brush, then what do you do with the old one? Throw it away? No. That's because these old ones are still useful. So here are 40 ways in which you can use these seemingly useless but highly beneficial tools –
1. Brushing Your Eyebrows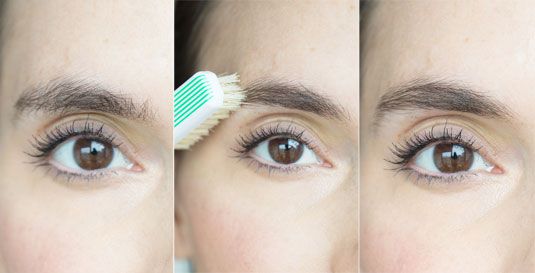 Cleaning your eyebrows is a daily necessity. If you avoid doing this, then it could result in an eye infection like conjunctivitis or in the long run could even result in a lice infestation. So it is sensible to brush them regularly. But you don't need to purchase an expensive brush for that. All you need is a toothbrush and brush your unkempt eyebrow hair.
2. Removing Gum From Your Clothing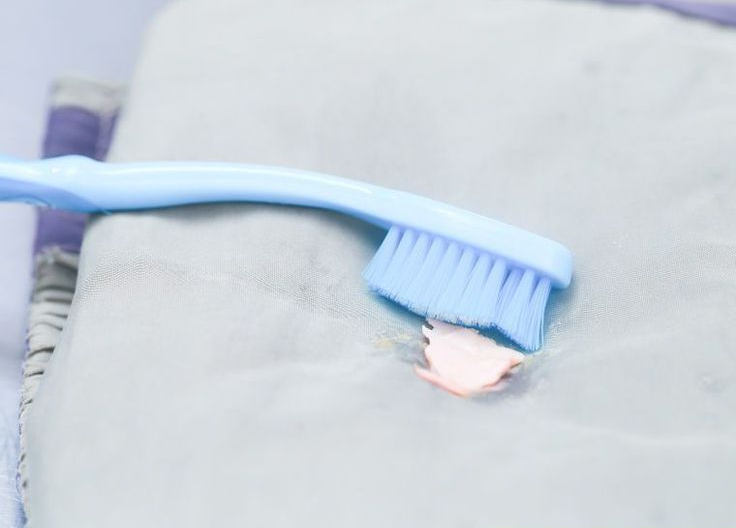 If you have a piece of gum stuck over your cloth, then it is quite irritating to remove them by hand. Not only does it make your fingers sticky, but there is also always some residue left afterwards. If you scrape off the gum with the help of a toothbrush, then you can do so in a perfect manner.
3. Exfoliating Your Lips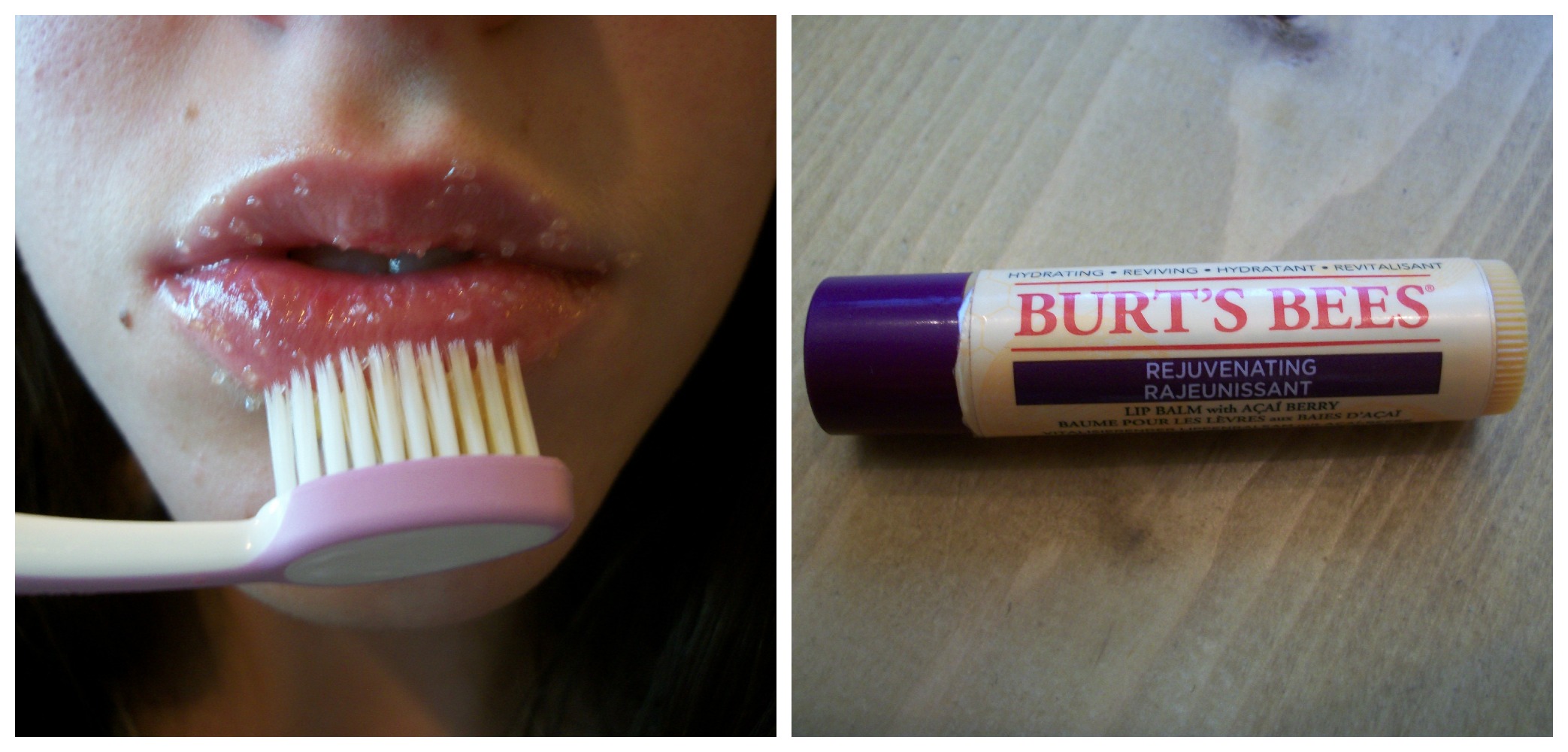 If you want to exfoliate your lips in the best way possible, all you need is a toothbrush and a lip balm and rub it with a toothbrush in a circular motion. The toothbrush will help to remove the dead skin while moisturising the lips deeply.
4. Cleaning Your Keyboard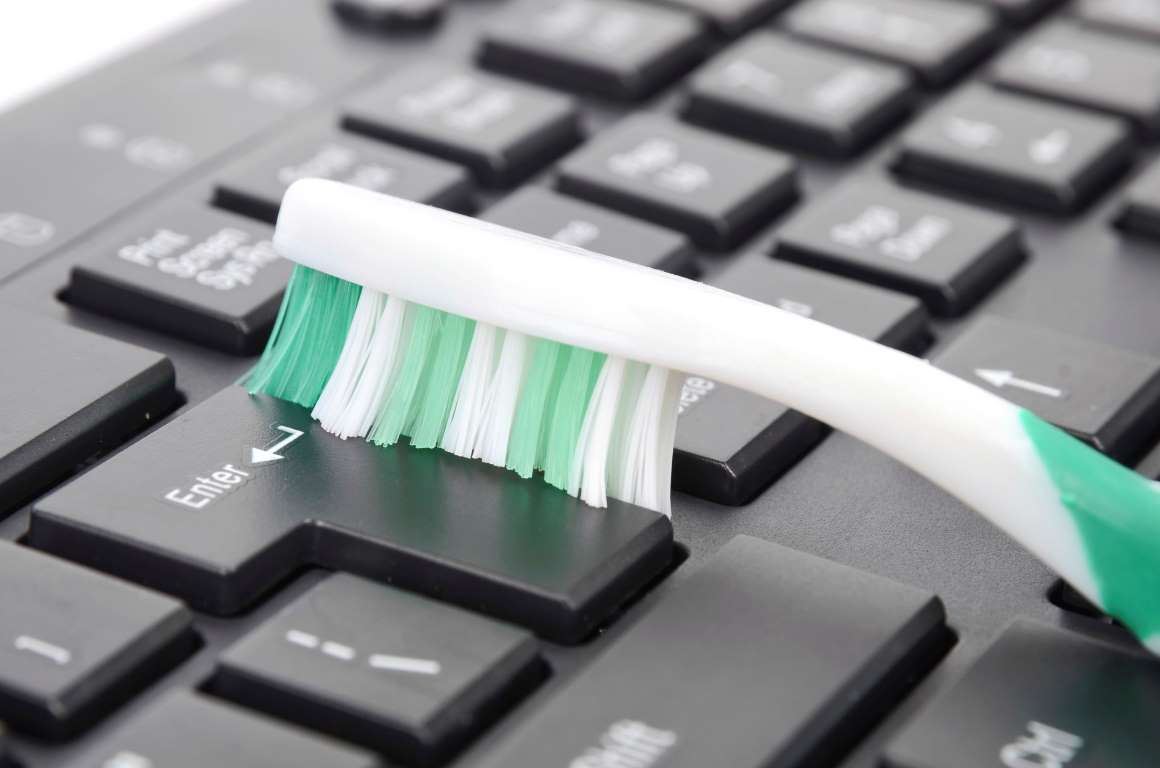 It is extremely difficult to clean the keyboard of desktops and laptops. There are always some dust-filled nooks where it is difficult to reach and clean it. So what do you do? Don't worry, with the mighty toothbrush in your hand, you can clear all the dust, just like magic!
5. Cleaning Your Hairbrush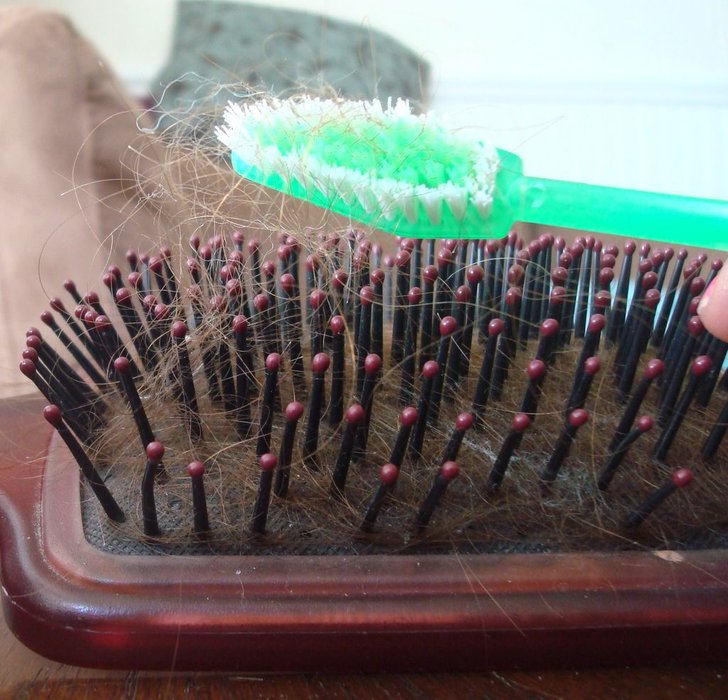 It is extremely annoying and difficult to clear all the clumps of hair from a hairbrush. You pick one clump, and some strands of hair will fall. You pick the other one, then it disbalances the other clump. Everything is entangled, and this is such a tiring work if you do it with your hands. Be wise and use a toothbrush instead.
6. Declumping Your Mascara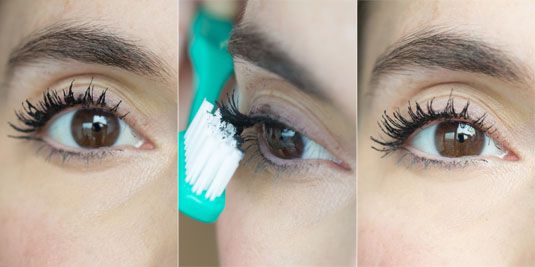 There are many instances that your mascara might form clumps on your eyelashes. How do you remove it? It can be very tricky to smooth out or remove a clump of mascara, especially when it is too close to the eyes. Your dear toothbrush can come to the rescue. Just two or three strokes and you can declump the mascara. 
7. Cleaning Your Aircon Vents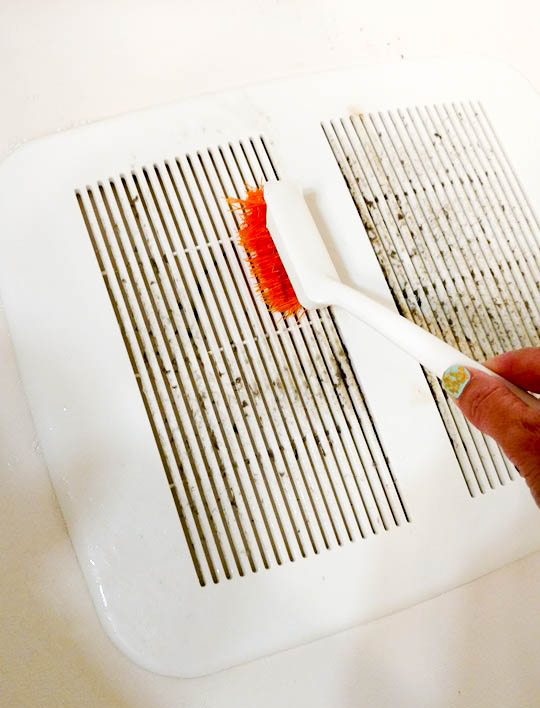 The vents of the air con can get extremely dirty. So how do you clean out all of the grit from the grill or vent(whatever you may call it)? Instead of purchasing an industrial-grade duster, it would be wiser to use your toothbrush.
8. Applying Highlights To Your Hair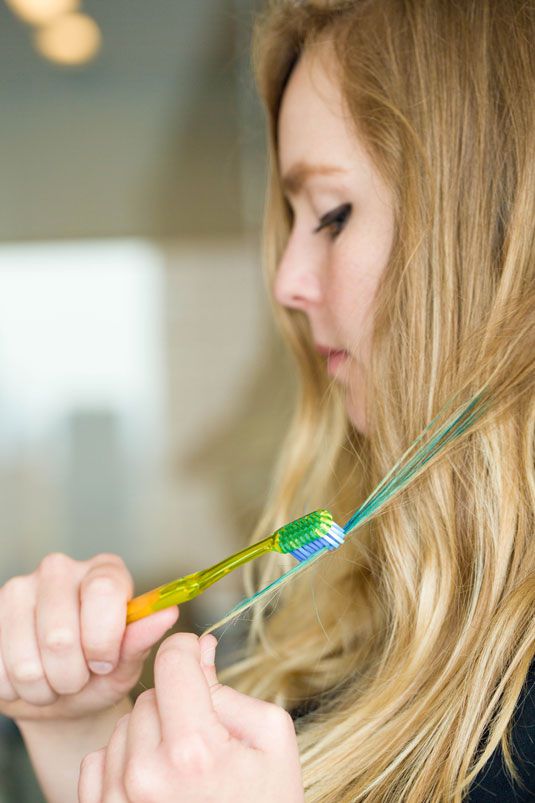 If you like to dye your hair and the brush you have purchased from the market isn't up to the mark, then it would be sensible to use the toothbrush here also. You can use the dye to color your hair or add highlights easily.
9. Getting Rid Of Your Blackheads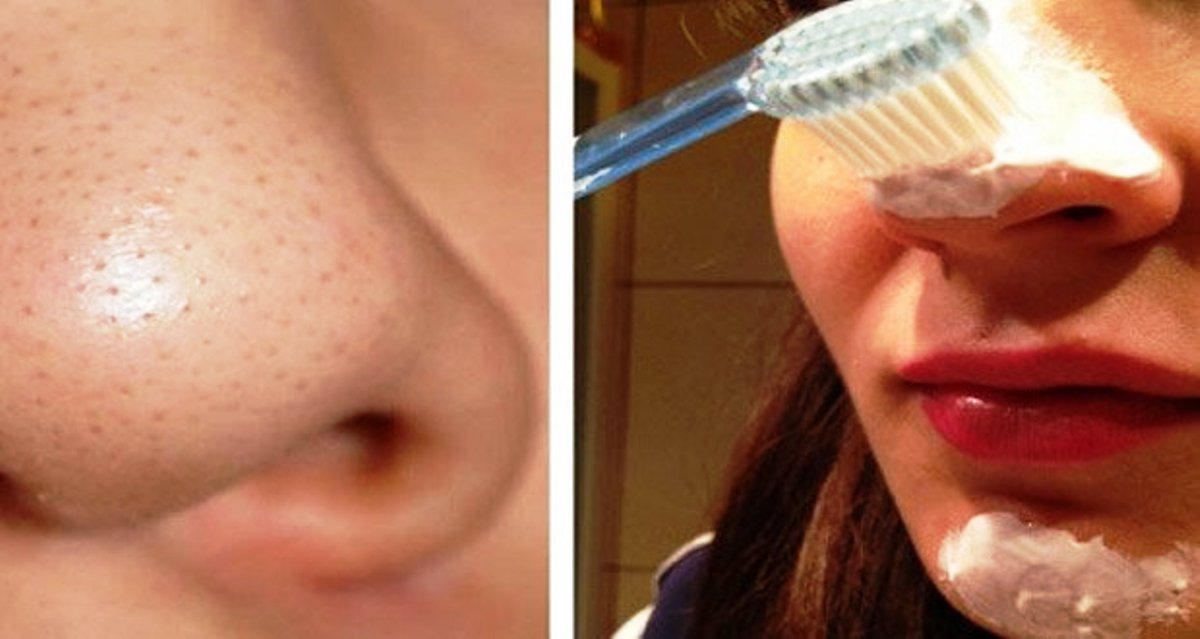 Have a lot of blackheads and you are clueless about what steps you should take to remove it? Then here is an easy trick that you can do at home. Just smear some toothpaste on your nose and scrub it off with a toothbrush. This way you can say bye to blackheads.
10. Cleaning Stains On Carpet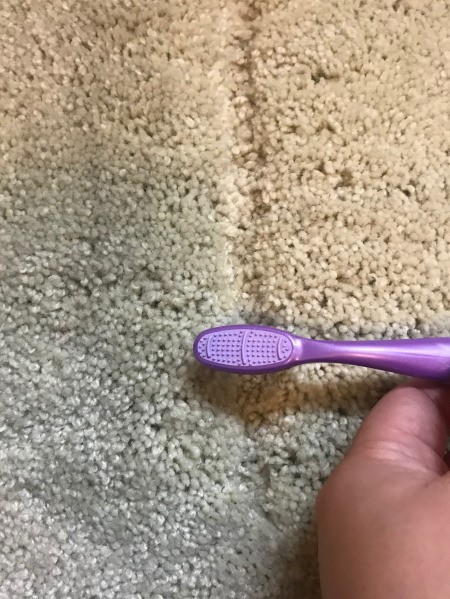 Carpet stains look so dirty. They are also very difficult to remove. So what do you do? Send it to the dry cleaners and pay a hefty bill? Or do you want to try out a short cut that's also easy on your pocket? Moreover, you can perform the entire procedure at home. All you need is to take a brush and scrape off the stain. Slowly and steadily, you will see that the stain will disappear.
11. Cleaning Grout On Tiles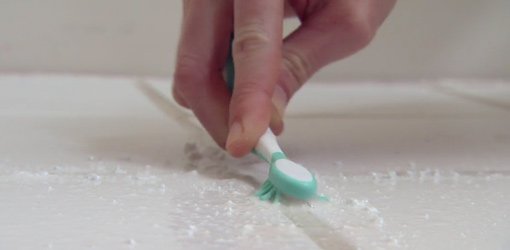 Bathroom tiles always have grout in between the joints. It looks very dirty and it is also extremely unhealthy to have them. Why? They are a breeding ground for different kinds of germs. Just take a little bit of detergent or a cleaner and use a toothbrush to clean them.
12. Cleaning Your Stovetop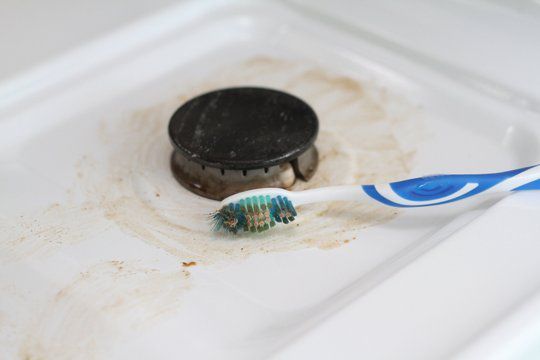 Stovetops are another source of headaches. It is extremely difficult to clean food stains from the metal top. Cheese, milk and sugar stains are extremely problematic to remove. It is sensible if you use some kitchen detergent and toothbrush to clean up the mess.
13. Cleaning Your Toilet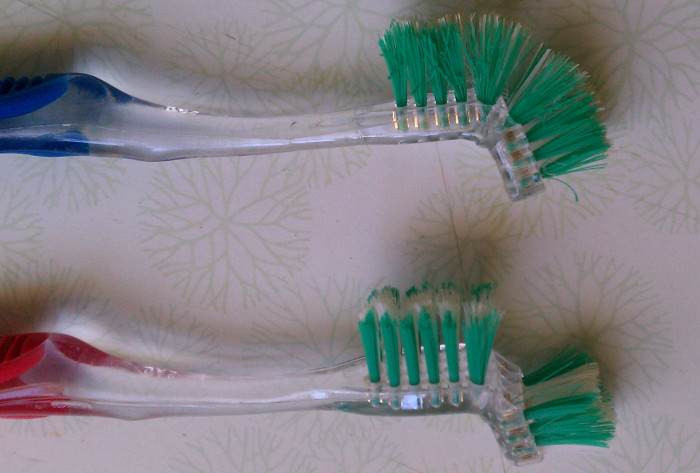 Cleaning all the crevices on the pot or the sink is tough. You have to reach in places which are in the interior of this paraphernalia. With the normal toilet brush, it is not possible. So what do you do? Take a toothbrush and light a lighter in middle of its head and bend it 90 degrees. You are now in the possession of a mini-toilet wand which can reach these hidden places.
14. Removal Of Splinters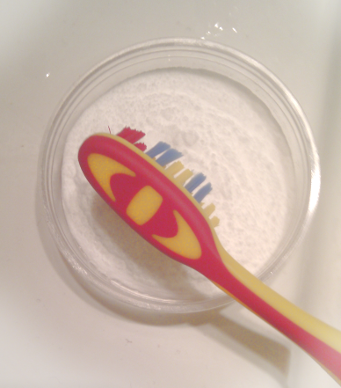 Removal of splinters is a painful process. You have to deal with two types of pain when you get a splinter on your body. First, it is due to the piercing, and second is because of the extraction. But we have got an easy way out for this also. Just take a toothbrush, dab it in a mixture of water and baking soda. Smear it on the spot which has the splinter. Keep brushing the area until the splinter comes out.
15. Cleaning Your Jewelry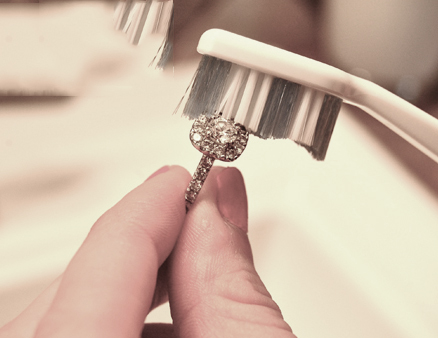 There is always a chance that some gunk lodges onto your jewelry, especially in the crevices of the necklace or the ring. So what should you do in that case? Toothbrushes can again be employed to make the jewelry get sparkly again.
16. Make A Bracelet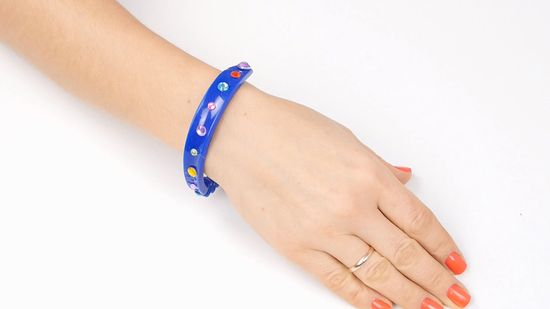 If you want to make free plastic jewelry for yourself, then you can use all the old toothbrushes in your house and make bangles or bracelets out of them. All you need is a toothbrush and a pot of boiling water. After pulling out the bristles and dipping them in, just bend them to make a circle. Your bracelet is ready
17. For Nail Art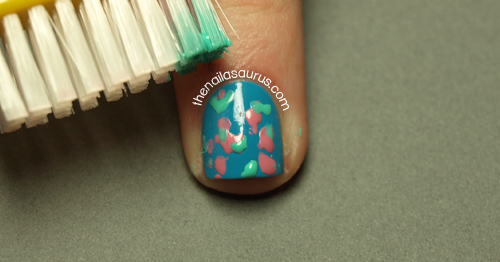 If you love doing nail art and do not have the right apparatus, then you need not worry. Toothbrushes to the rescue. You can draw all sorts of exquisite designs layer-by-layer with the help of your trustworthy toothbrush.
18. Cleaning Your Nails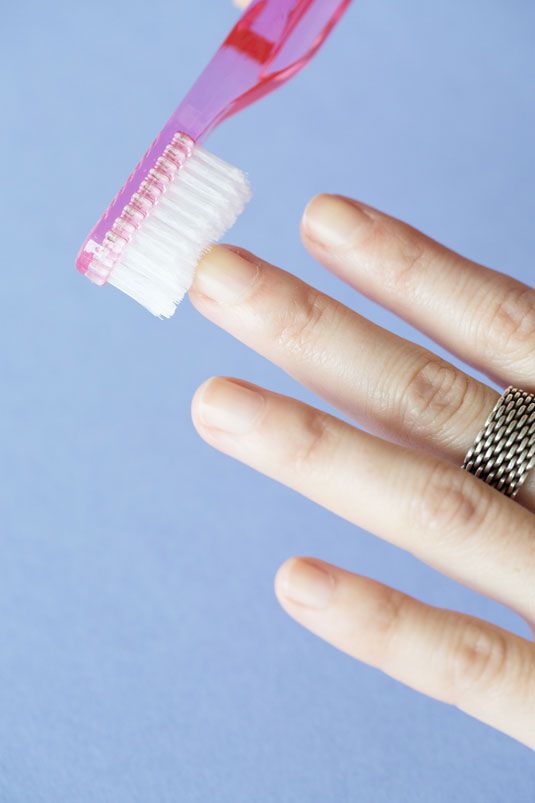 There is always a bit of dirt that gets inside your nails and it is very difficult to scrape it out. So what's the remedy in this case? If you have an old toothbrush, then take it and rub on the inner side of your nails and presto! your nails are clean.
19. Adding Texture To Hairstyle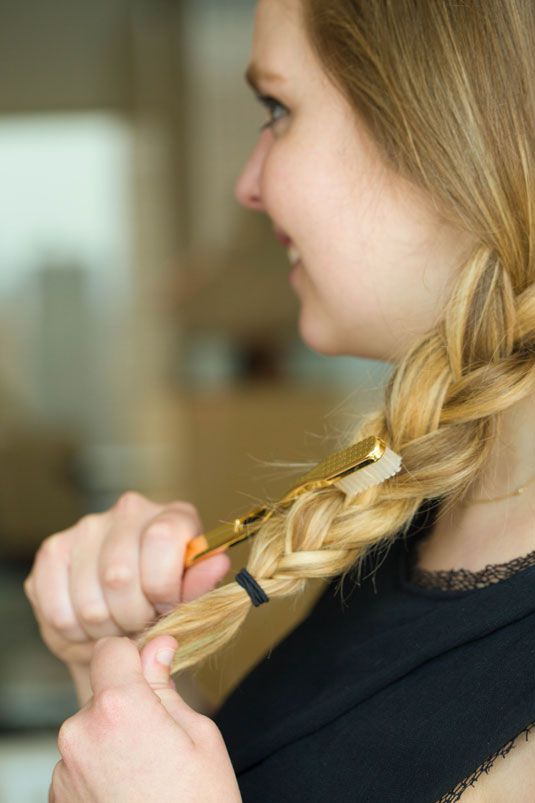 Do you want to add some texture to your hairstyle? Then we have an easy trick for you. After you have tied up your braid, just rub it with a toothbrush and allow some strands to get loose. You have created a new style for yourself.
20. Cleaning Your Sink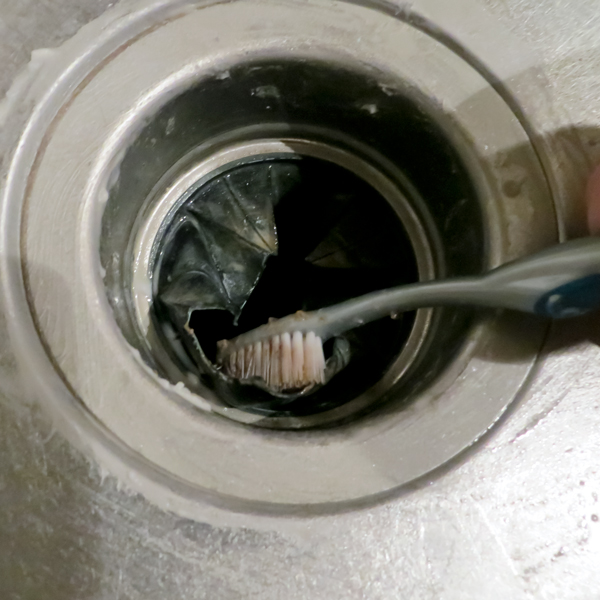 So you want to clean your sink and your hand scrubber is not up to the job. Then what should you do in this matter? Easy bring out your toothbrush and dab it with some kitchen detergent and then scrub the entire sink, especially in the crevices and the clogged drain. Your kitchen sink will become as good as new.
21. Cleaning Appliances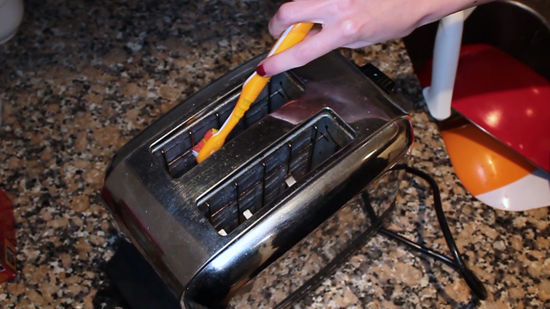 Your home appliances like the toaster, microwave, pressing iron etc, get dirty over time. So how do you manage their upkeep? Just take out your toothbrush and clean them to perfection.
22. Restoring The Velcro Patch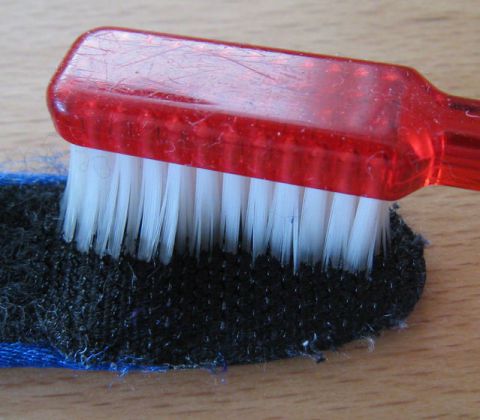 Velcro patch always has some lint inside it. That reduces the locking capacity of the area with the velcro patch. So how do you take out the lint strands? Gently scrape the area with a toothbrush and all the lint will be easily cleared out of the velcro.
23. Cleaning Children's Toys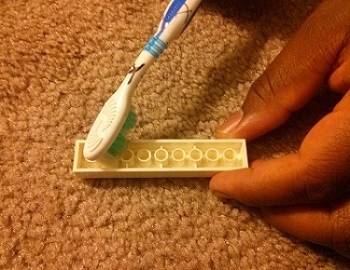 Children's toys can easily get dirty. And it is extremely dangerous to have dirty toys in children's hands as most of the toddlers have a habit of putting the toys in their mouth and chewing on it. So, the toys should be thoroughly cleaned of all the gunk. Use a kitchen-grade detergent like Dawn, some warm water and a toothbrush to clean your children's toys
24. Polishing The Pulls Of Cabinets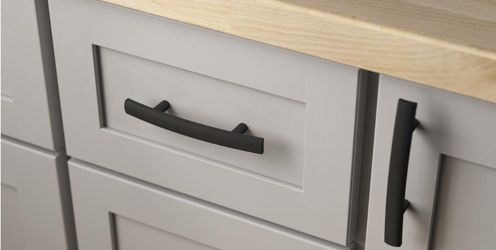 Cabinet pulls and handles also need a bit of cleaning regularly. These are the places which people touch a lot. Weekly cleaning with the help of a toothbrush will ensure that your surroundings are clean and hygienic.
25. Fixing The Smartphone Charging Port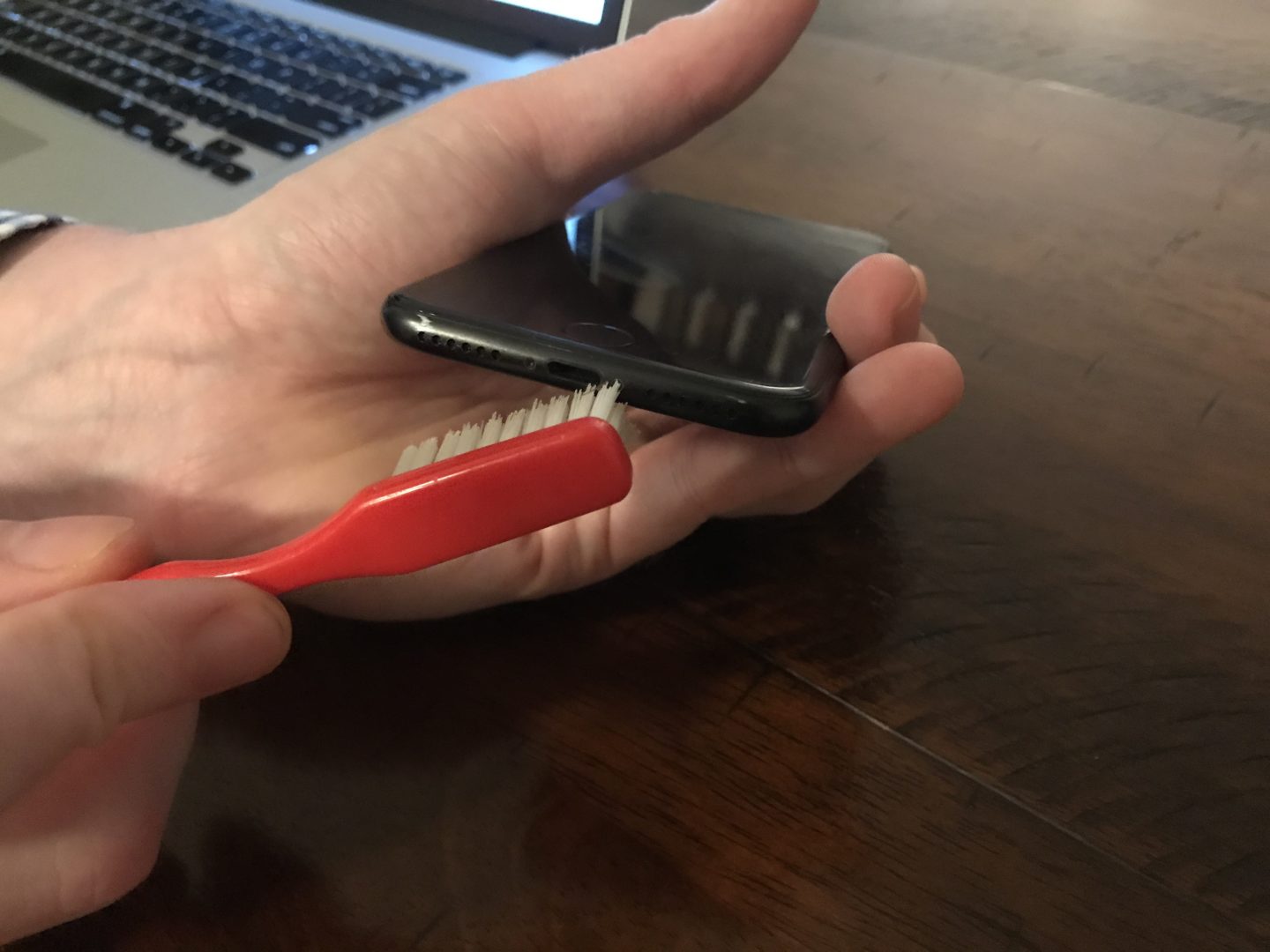 There are many instances when you have problems charging your phone. Most of the time, it is due to the dust and lint deposition in the charging port. But it is so narrow, you cannot clean it with a regular brush. Here also the toothbrush comes to the rescue.
26. Here's A Trick To Make The Toothbrush Brand New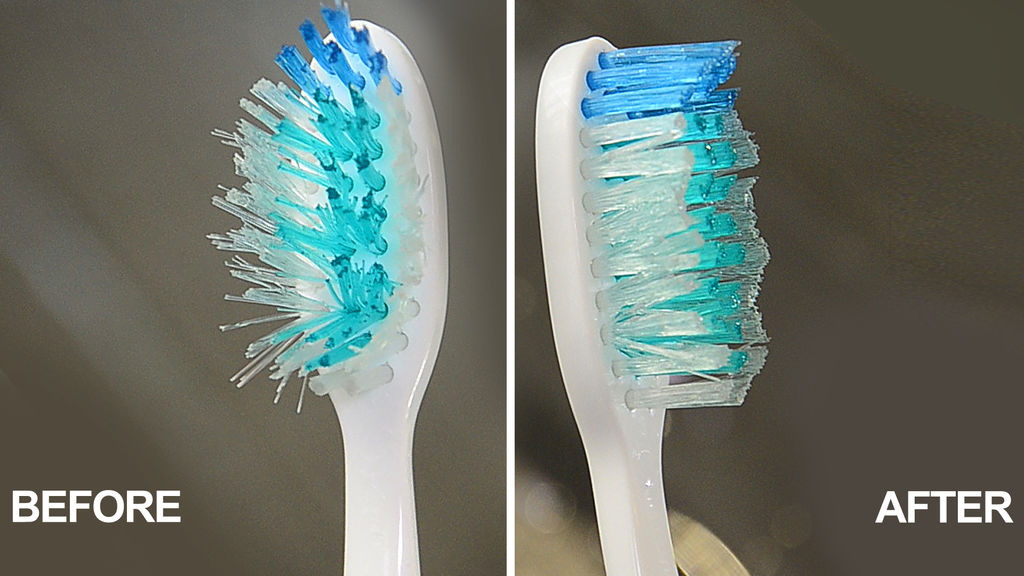 Your toothbrush gets frayed after some time because of the wear and tear it is subjected to. That makes the bristles crooked at awkward angles and it pricks your gums and innards of the mouth. So how do you avoid that? All you need to do is dip the bristles in hot water for 15 minutes and the toothbrush will be as good as new.
27. Brushing Your Little Pets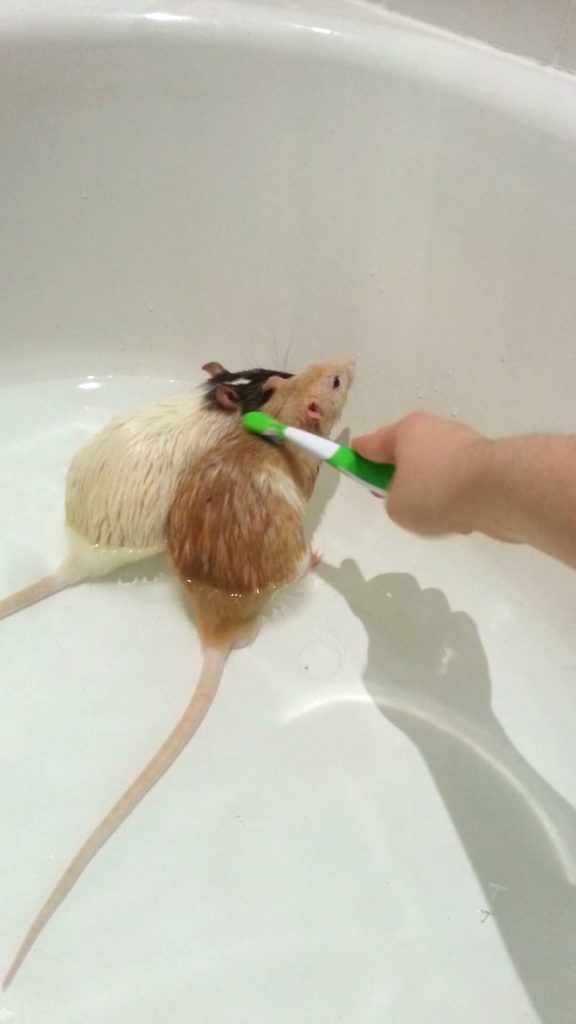 Little pets like hamsters and guinea pigs can easily get dirty. They need a regular bath and cleaning to be fit and healthy. You need a tender brush to clean them up. Your toothbrush is apt for such jobs. Just take some warm water and dip your pets into it. You can also use some mild shampoo if you want to. Then scrape their fur coat with the help of the toothbrush. Then dry them up with a soft towel.
28. Cleaning The Faucets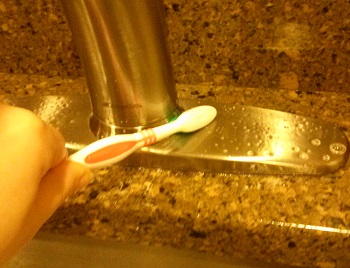 Faucets get a lot of salt deposition. If you do not clean them regularly, then it would result in the clogging of the pores and the water will not flow through them properly. To avoid such a situation, make sure you clean it properly with a toothbrush and vinegar. Your faucet will also become bright and sparkly.
29. Cleaning The Nail Cuticles

Nail cuticles are another area of the body that needs regular cleaning. Many a time, you will notice a white deposition over it. Those are dead nail particles, and along with other depositions, it becomes a breeding ground for germs. You can clean it with a toothbrush and alcohol solution.
30. Veggie Cleaning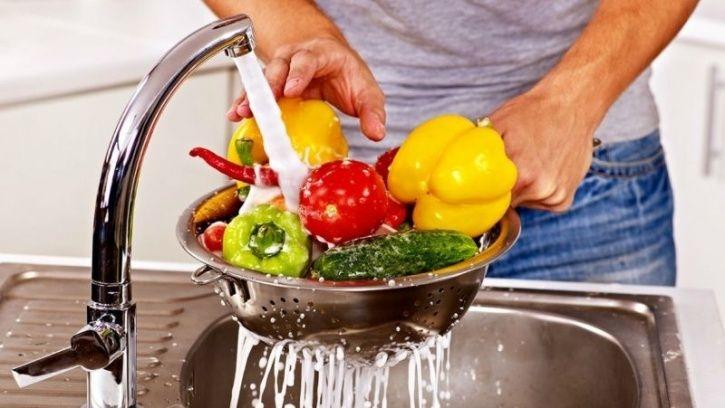 Many veggies have folds and crevices which could have soil in it. Often these soil depositions contain a healthy population of micro-organisms. It is better to use some warm water and a toothbrush for making them extra clean.
31. Thorough Cleaning Of The Cutting Board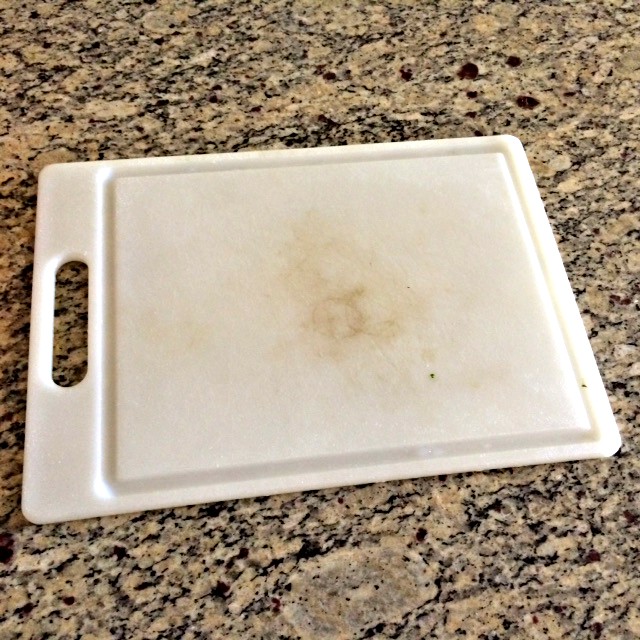 Cutting board is another kitchen accessory that has a lot of germs on it. But there are no scrubbers that can clean them thoroughly. Use water, baking soda and a toothbrush to make them extra clean and disinfected from germs.
32. Removing Crayon Marks From The Wall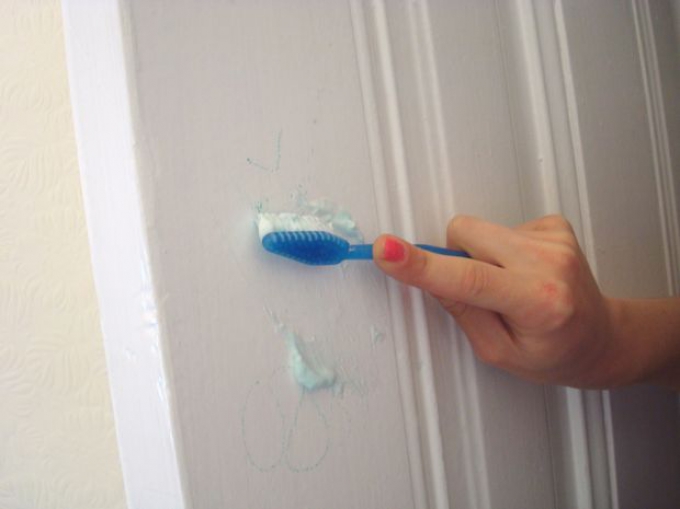 When you have children in the house, then there are bound to be some artistic ventures on the wall. So how do you clean these masterpieces? Wait, there is an easy trick. If you have some shaving cream and an old toothbrush, then you can wipe your walls clean.
33. Cleaning The Garbage Disposal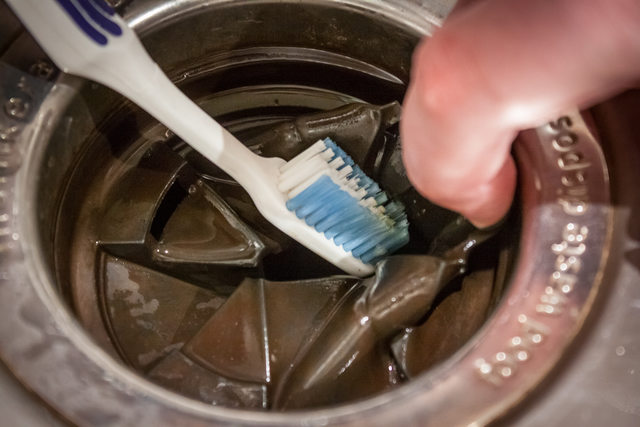 Garbage disposal is one of the filthiest areas in the kitchen and they need to be cleaned from time-to-time. How do you manage that, given that area is not accessible with normal scrubbers? Yes, you can use your toothbrush here also. Clean the food that is stuck on the flaps and rinse it with cold water after you have finished.
34. Headlight Cleaning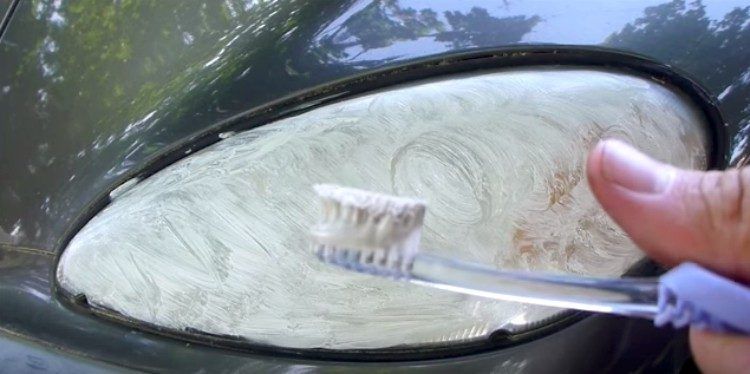 Headlights get foggy after some time. Water and cloth do not have the desired cleaning effect on it. So what is the solution to this problem? Some toothpaste and rubbing it with a toothbrush will work magic on this.
35. Cleaning The Waffle Iron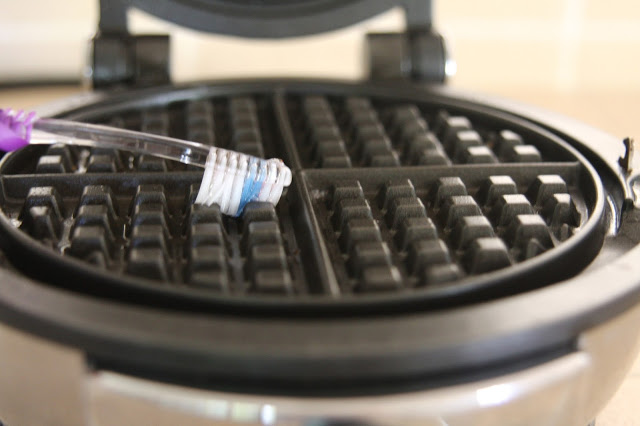 When you bake waffle in a waffle iron, then things are bound to get a bit dirty. Not to worry. When the waffle has cooled down a bit, then use a toothbrush to scrape off the waffle bits.
36. Removing Stains From Laundry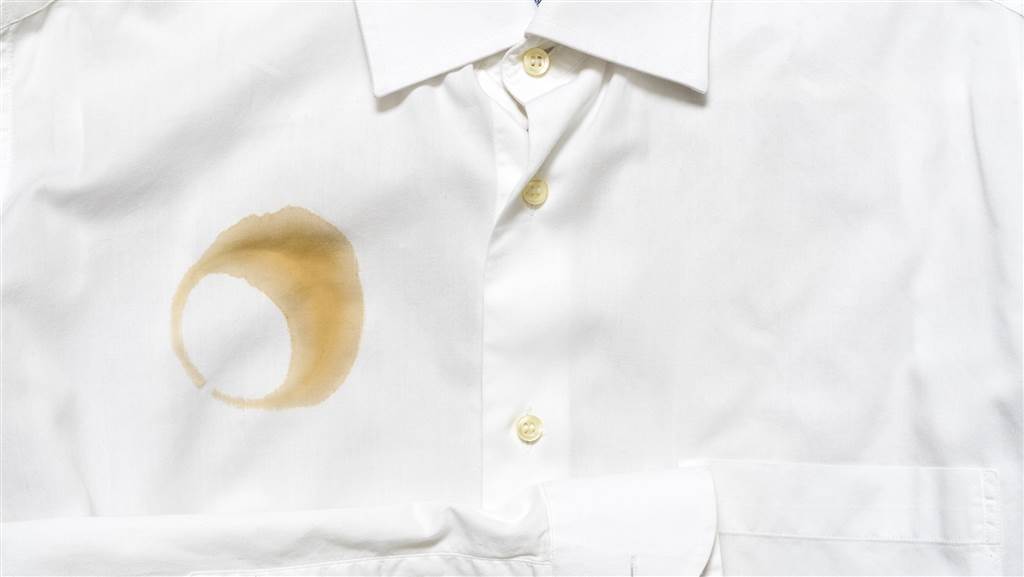 Getting stains on your clothes is highly annoying. But how do you ensure that the stain is entirely removed? None of the powerful detergents does a complete job. Take some baking soda and gently rub the area that has stain over it. Then put it in for a regular wash with a soft detergent. Your clothes will be as good as new.
37. As A Paintbrush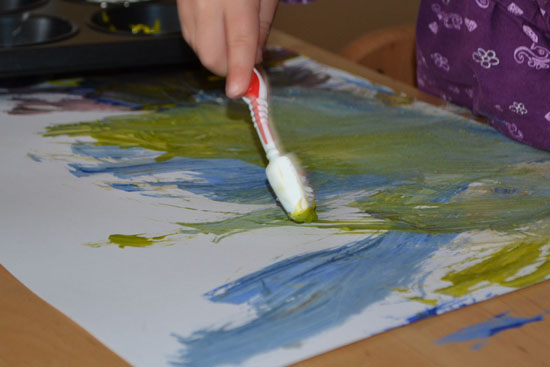 If you have been in an art class during your kindergarten years, then you must have done an activity. Painting with the help of a toothbrush, it helps in adding some regular strokes to the painting. You can also make textures on clay with a toothbrush.
38. Bike Chain Cleaning And Servicing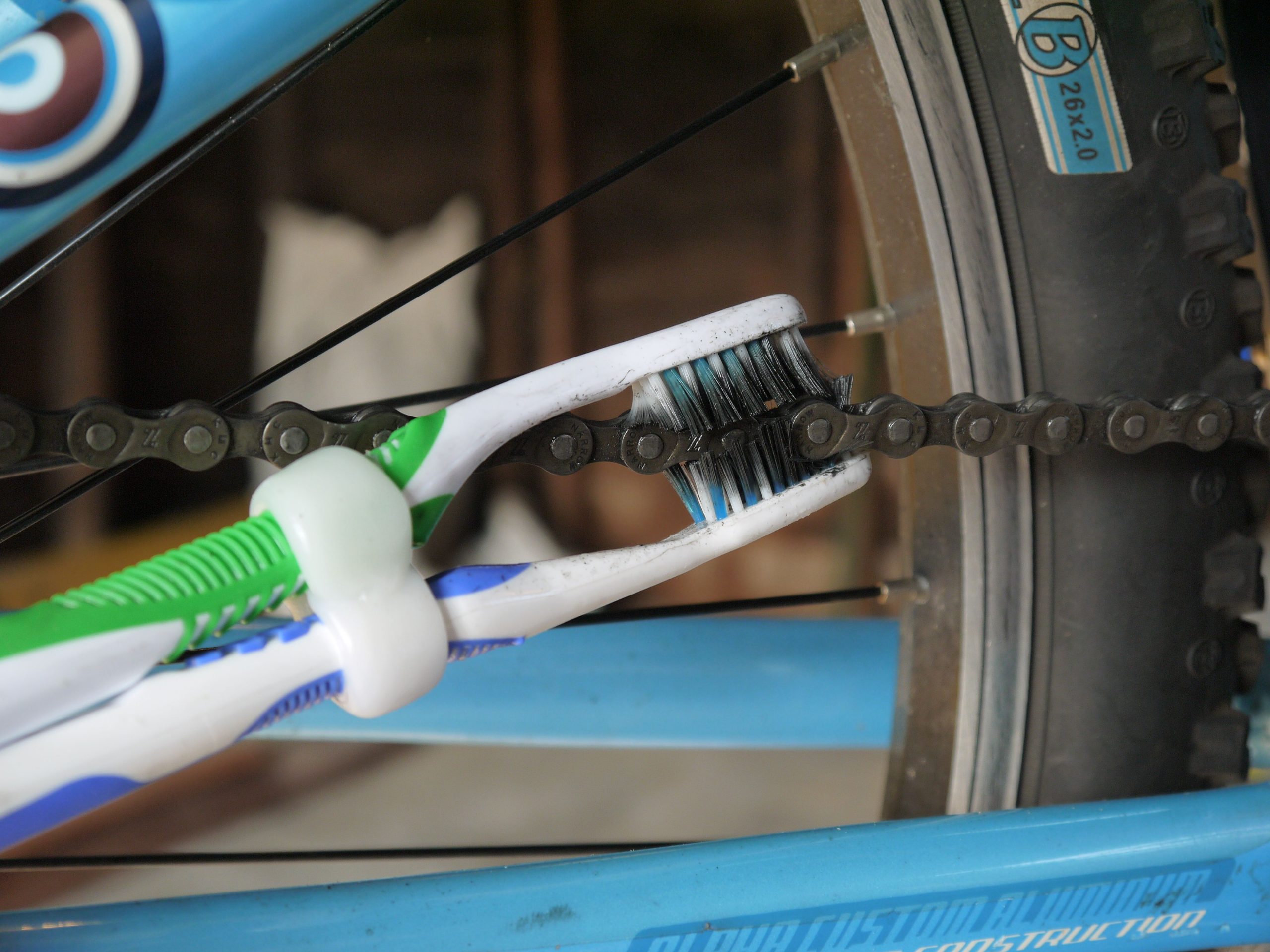 Bike chains need timely servicing and cleaning. If there is extra dirt and grease on the chain, then there are chances it might slip from the gears. So, what should you do? Just take two toothbrushes and tape them face-to-face with each other. Put the bike chain between the gap in between the two brush-heads and then spin the pedal, so that the entire chain is cleaned in one go.
39. Removal Of Dirt From Shoes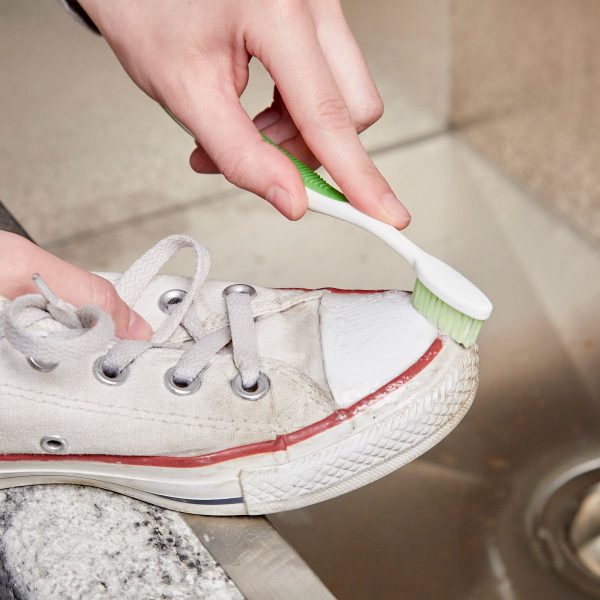 Canvas shoes or sneakers have a lot of dirt on them. So cleaning them can be an arduous task. Even when it comes to cleaning the trainers, it requires a lot of hard work. Take a toothbrush and then smear the dirty areas on the shoes with the toothpaste. Your shoes will be clean within no time.
40. Cleaning The Keurig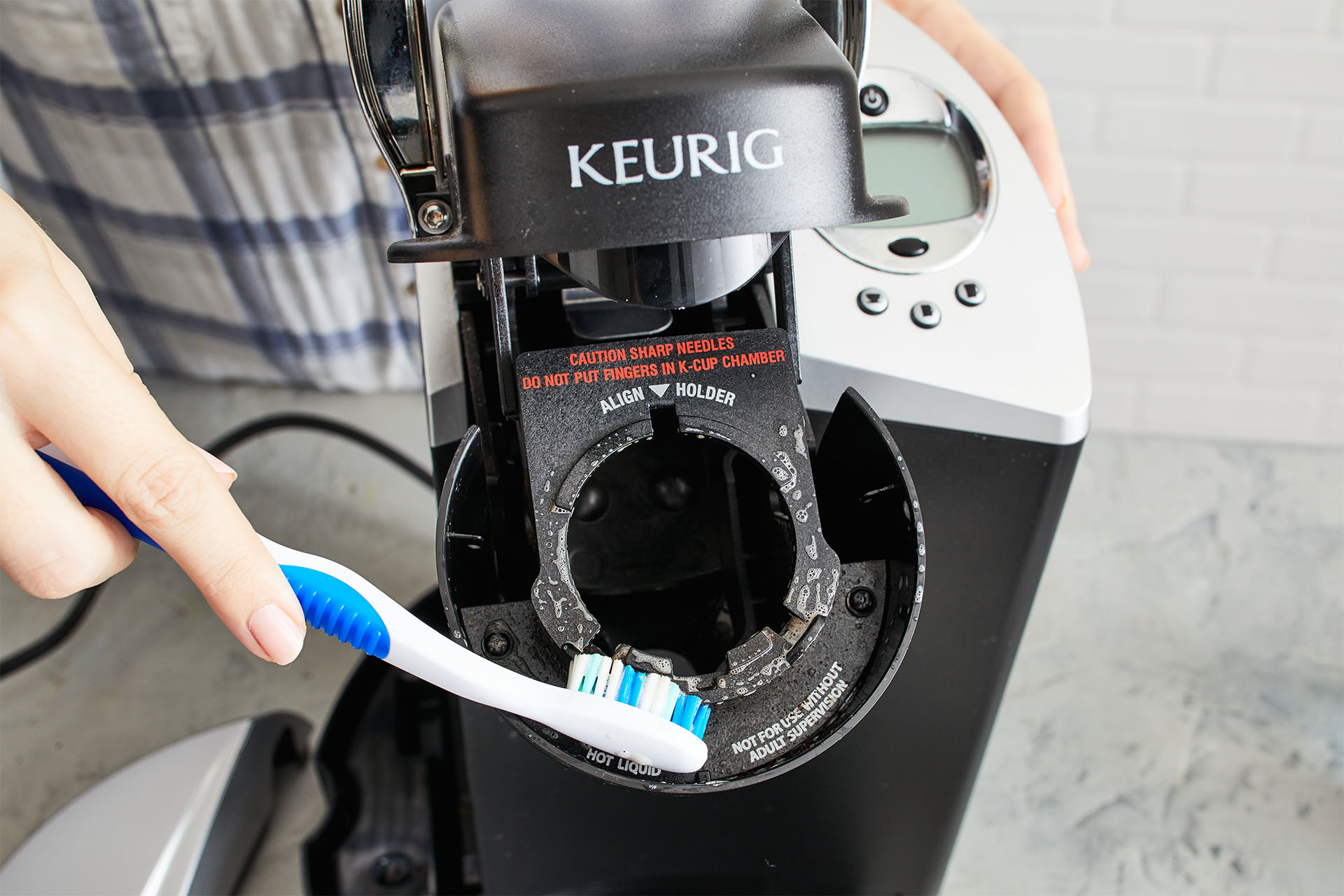 Keurig coffee makers are extremely difficult pieces of apparatus when it comes to cleaning. If you want to make the Keurig sparkling clean, then you will have to clean all the molds with the help of a toothbrush. A bit of scraping with detergent and you are all ready to enjoy a cup of coffee.