Dreaming of making millions as an entrepreneur? You aren't alone. With over 528 million business owners worldwide and nearly 5.4 million US small businesses started just in the last year, almost 20% of Americans are seeking the "holy grail" of financial success. Almost 68% of the world's millionaires are self-made, and many enterprising entrepreneurs are clamoring to follow in their footsteps. A quick Internet search will return countless quick tips and formulas to help them reach the top.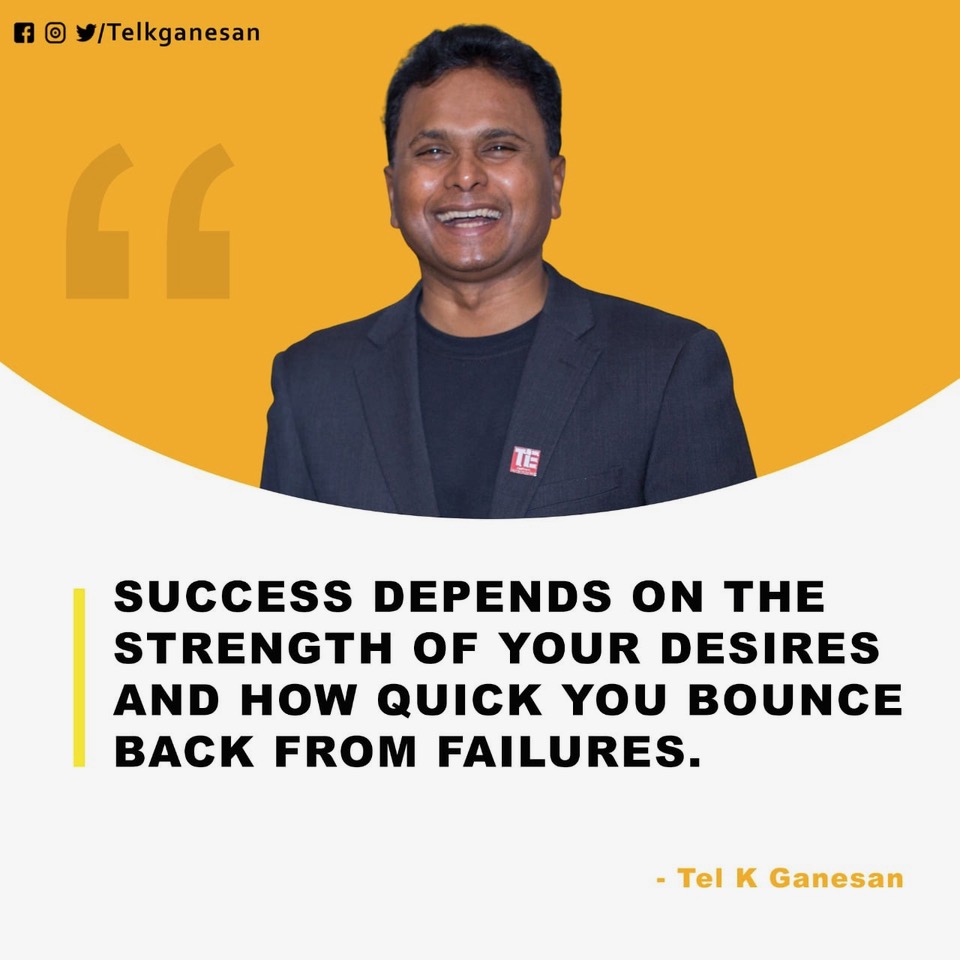 Tel Ganesan is one such success story. A millionaire entrepreneur, philanthropist, mentor, film producer, and world traveler, his trademark cheerful attitude has carried him farther than his wildest childhood dreams. Ganesan earned a globally recognized reputation through his work as Founder/Executive Chairman of Kyyba, Inc., a Michigan-headquartered global IT company with over 700 employees and millions in annual revenue.
He has since expanded into health and wellness, in addition to launching the worldwide entertainment/film production and distribution company Kybba Films. His team has successfully produced three original feature films, two motion picture soundtrack albums, five music videos, and a social consciousness documentary, along with distributing such films as "The Marksman," starring Academy Award-nominated Actor Liam Neeson.
The Key to a Success Mindset (It's Not What You Think)
Ganesan's achievements have seen him featured on several major print and online media/news outlets. He has been named Filmmaker of the Year and listed among the top 20 Global Icons by Mahatma Gandhi Medallion of Excellence. He has also won Global Detroit's Corporate Leadership Award and been pinpointed as a finalist for The D-Business Detroit 500 Ernst & Young Entrepreneur of the Year list, both for three consecutive years.
Yet, if you ask him what contributes to building strong wealth, you'll receive an answer that will likely surprise you. He doesn't tout working your connections or pounding the pavement to find investors as keys to longterm success. Although these may be helpful means of achieving your business goals, the core of his philosophy is much simpler: do what makes you happy.
As Ganesan himself gladly shares, the road to fame and fortune is littered with failure and rejection. These are natural stepping stones in the process of building a venture, and each one is an opportunity to glean crucial lessons about yourself, your customers, and the practice of doing good business. "If you want to be successful – not just in business, but in life – then rejection and failure are mandatory," says Ganesan. "Don't lose hope when you encounter these forces, because they are the steps that will lead you to success."
Building a Solid Foundation for a Well-Rounded Journey to the Top
Along the way toward entrepreneurial achievement, happiness is the fuel that will power you forward through the challenges and difficulties. Following your passion (as opposed to solely financial gains) is the foundation of a successful and well-rounded journey. Ganesan does this in a variety of ways, including mentorship of young entrepreneurs. Initiatives like Pitch Club, the Detroit Fintech Challenge, and TieCon allow him to coordinate the building of essential entrepreneurial skills for the next generation. They also serve to drive strong economic growth, not only for the city of Detroit, but also for the entire state of Michigan.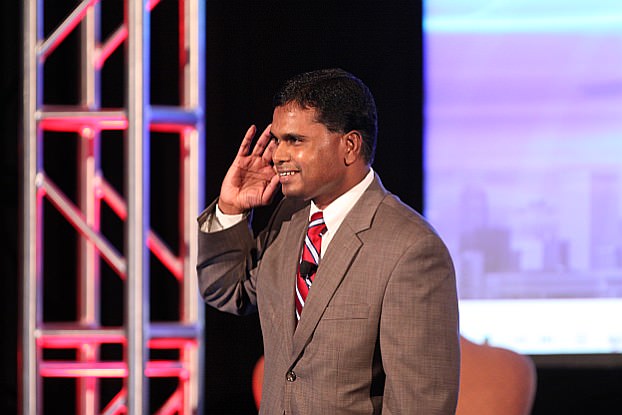 In addition, Ganesan spearheads the Kyyba Kidz Foundation, assisting local orphaned children and underprivileged individuals by providing resources, education, training, and economic empowerment. Through this foundation, he has been privileged to help support startups and female entrepreneurs operating in a variety of fields, including healthcare, manufacturing, automotive, and financial services.
Still, on any given Tuesday morning, you can Ganesan deep in meditation and yoga practice before heading into work. Despite the bustling schedule of a founder and CEO, he finds time for tennis, kayaking, and travel – all activities that feed his soul and nourish his creative spirit. Even now, he feels as though his journey is just beginning, with so much more potential to tap into.
Which is why this feels like exactly the right time to drop a brand new venture: a podcast, co-hosted by Emmy Award-winning and Detroit-based journalist Ann Marie LaFlamme, produced by Bill Mealbach in the Kyyba Podcast Studio. The formidable duo and their guests will dive headfirst into topics like manifesting happiness, achieving the American dream, harnessing your full potential, and so much more. Think of it as a culmination of Ganesan's and LaFlamme's life/business lessons to date with a spiritual/health and wellness component to help you find your version of happiness.
As if this isn't enough two powerhouses are joining ventures to expand the reach of Kyyba Ventures. Tel K. Ganesan, a serial entrepreneur, film producer & distributor, motivational speaker, investor, and philanthropist, and Rayford Jackson, CEO of Cohorts Entertainment and Founder of Rayford Homes, have merged forces to maximize the global imprint. It's no surprise this camaraderie has synced as it has. Both entrepreneurs have proven track records in multi-industries and share a big-picture mindset. Fast forward, this brut force has big plans in the film industry to expand their reach into more countries, attaching themselves to more prominent stars and scripts.
Learn more about Ganesan, find essential business-building tips, and follow the podcast release at TelGanesan.com.
SOURCES:
Oberlo.com. "10 Entrepreneur Statistics That You Need to Know in 2022."
https://www.oberlo.com/blog/entrepreneur-statistics#:~:text=Here's%20a%20summary%20of%20the,(GEM%20Consortium%2C%202021).