Raleigh-Durham based digital marketing firm Diesel Jack Media hits seven figures in their first year of operations amidst the pandemic while living up to their company motto, "We Don't Suck at Marketing." Instead of setting a revenue goal for 2021, Diesel Jack Media is setting a salary goal of $70k with bonuses for their employees. Army veteran CEO, Nick Palmisciano looks forward to creating more jobs and continuing to disrupt the traditional channels of advertising along the way.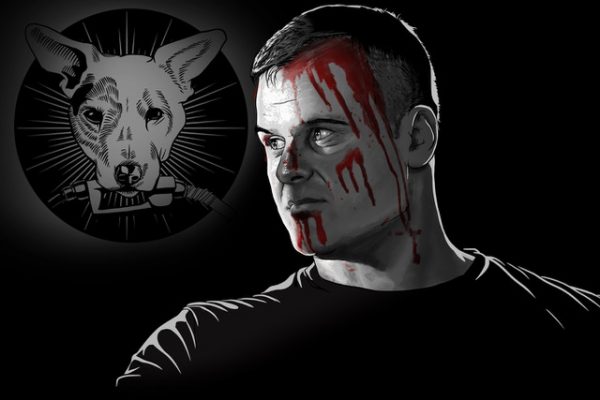 Boutique, digital marketing firm
Diesel Jack Media
(DJM) just celebrated its anniversary, topping seven figures in their first year of operations while living up to their company motto, "We don't suck at marketing." Rather than spending the day toasting their success, the DJM crew embraced filming an unprecedented interview with the only Black Olympic Gold wrestling medalists in history — Kenny Monday, Kevin Jackson, and Jordan Burroughs. Husband-wife duo Nick and Suzanne Palmisciano, alongside Albert Chou, mark the start-up story of an idea man, brand builder, and e-strategist who powered through a pandemic and won.
"We'll never be generic. No jargon. No PowerPoint. Just original, effective advertising for any industry." said Army veteran CEO Nick Palmisciano, best known as the creator of the premier military lifestyle brand Ranger Up and the zombie apocalypse blockbuster film "Range 15." As CEO, Ranger Up has consistently landed in Internet Retailer's Second 500 since 2012, selling more than $100M in merchandise since inception. In 2016 Nick co-wrote, produced, and starred in "Range 15," the first veteran-made, independent Hollywood Film to hit #1 on Amazon and the fourth-largest crowdfunded project in Indiegogo history. Fold in 12 years of cornering athletes in mixed martial arts with main events in the UFC, and one begins to understand Nick's drive to succeed.
DJM COO Suzanne's career boasts extensive experience in eCommerce expansive of multinational brands throughout European markets, including email and digital marketing campaigns for Xerox. As Ranger Up's marketing director, Suzanne locked herself into the number one spot on Inc's Social Media 100 List based on double-digit annual growth numbers. Despite her pint-sized exterior, Suzanne holds a purple belt in Brazilian jiu-jitsu and wrestles the Palmisciano's six children on an everyday basis.
DJM's account director, Albert Chou, has spent much of his profession plotting the path forward, contributing to the growth and completion of successful exits with prominent tech companies. During his role at AddShoppers, the firm was named one of the Top 50 Fastest Growing Companies for two consecutive years. Career efforts also helped Sysomos Software acquire content marketer Expion in 2016. Albert has advised clients such as AMC, Coca-Cola, In & Out Burger, WWE, and more. He is also host of IT Visionaries — a podcast with over 1 million downloads.
Together this threesome has disruptively created a name for DJM within an industry in desperate need of humor and unique content to drive online sales versus yesteryear's traditional yawn.
"These guys are wild. I've tried numerous marketing companies that charged me through the nose with marginal results. Having worked with them for over a year with two of my businesses, I can testify there is no better marketing company on the planet. Period." ~ Jason Van Camp, CEO Mission Six Zero & author of the Amazon bestseller Deliberate Discomfort.
"Diesel Jack Media tripled our sales in two months. Now, instead of worrying about sales, I'm worried about my tea supply!" ~ Brandon Friedman, CEO Rakkasan Tea Company
Though the company started small, the future appears to have big things in store for the dynamic firm. Opening its doors with only four people on payroll initially, DJM now houses 15 employees, four contractors and advertises new job postings each month. As an alternative to 2021 revenue goals, DJM has taken a page out of Dan Price's Gravity Payments book and set a salary goal of $70k with bonuses for their employees. Down the pipeline, DJM looks forward to expanding its portfolio through Diesel Jack Sports and entertainment.
For more information on Diesel Jack Media, please visit their website.