In the land of hip-hop and sports, one man is standing out. MARJA'KIM has released his hit single "PARTY N'DA HILLS" to rave reviews from critics and fans alike. The single has been streaming, with the accompanying music video having garnered nearly 150K views on YouTube since its release.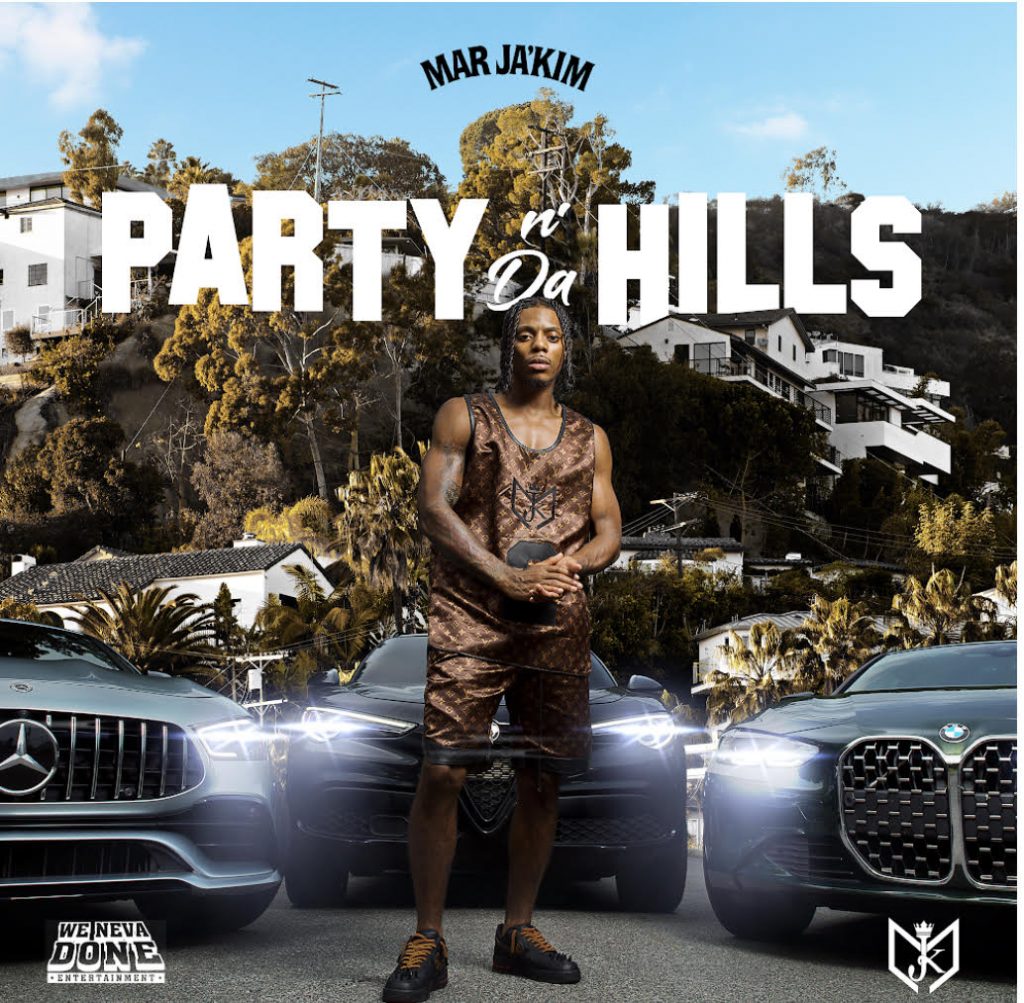 After releasing "PARTY N'DA HILLS", music lovers can't stop playing it. The talented artist backed by the founders of Naughty By Nature, James "Pookie" Gist, Queen Latifah, & Shakim.  Senior level music executive James "Pookie" Gist has been in the music industry for over twenty years and has a combined total of 10 million records sold to date.
Naughty by Nature is a hip-hop trio who gained fame with their first hit, "O.P.P.," which peaked at #6 on the Billboard Hot 100. The group later went on to have multiple hits from their third and fourth albums titled "19 Naughty III" and "Poverty's Paradise." Spike Lee directed the video for "Hip Hop Hooray," which achieved success from the "19 Naughty III" album.
MARJA'KIM announced that he will be releasing more music soon, including songs produced by GRAMMY Award-winning hip-hop icon and Naughty By Nature producer/artist KayGee.
MARJA'KIM is a star on and off the field, as he is a Division 1 athlete at Tennessee State University, where he plays football for the Tigers, coached by Eddie George, former NFL player who was recently nominated as a semi finalist for the NFL Hall of Fame. "MARJA'KIM is dope! He has the skills and personality to keep the crowd (and the locker room hyped)!" – TSU Head Coach Eddie George
"This is just another way to show my fans what I have been working on," says MARJA'KIM. "I'm so excited to finally release this song and share it with everyone."
The accompanying video for his song "PARTY N'DA HILLS" captures his charisma and charm, with a good time vibe and irresistible chorus. MARJA'KIM makes the kind of music ladies love in any generation. He is an artist who has it all; he's able to craft beautiful melodies, write deep lyrics and rap like a pro.
Watch "PARTY N'DA HILLS" on YouTube: https://www.youtube.com/watch?v=XZqQBareDh0
"PARTY N'DA HILLS" is available on all music streaming platforms.
Instagram: https://www.instagram.com/mar.jakim/
Facebook: https://www.facebook.com/amar.gist.1
TikTok: https://www.tiktok.com/@marjakim
Website: https://marjakimusic.com/
Spotify Link: https://open.spotify.com/album/32eHl9oIIUc3TqLQ9aGvpM
Apple Music Link: https://music.apple.com/us/album/party-n-da-hills-single/1644369842