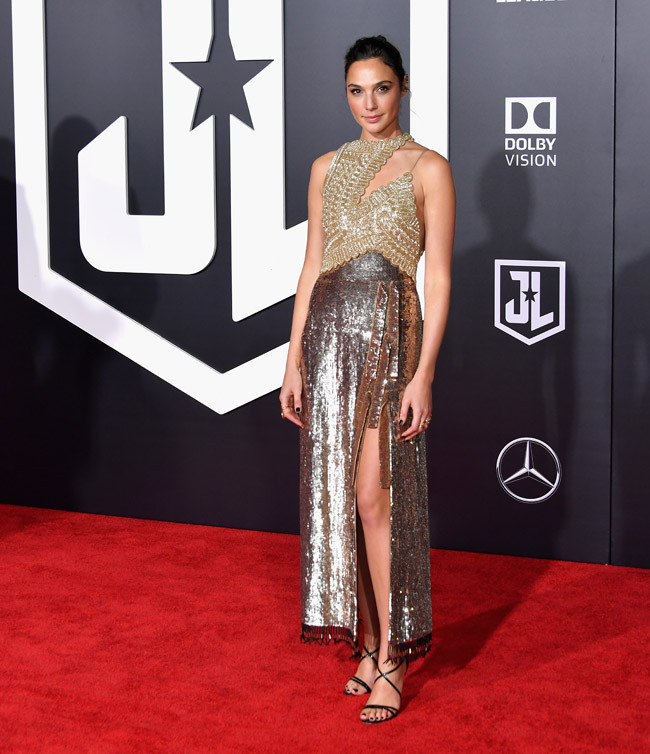 Every year GQ names its "Men of the Year." This year they also named a "Woman of the Year." I don't know if they do this every year, nor do I really care. All I care about is the fact that I wholeheartedly approve of their choice of Gal Gadot.
Part of being named GQ's "Woman of the Year" means that there is, of course, an interview. And in Gadot's interview she addresses many topics including how after 10 years of acting she sort of feels like she's only just beginning. This despite the fact that when asked if she was the most famous person in Israel who is not "currently running Israel," she replied, "Probably."
Considering that until Batman v Superman: Dawn of Justice, four of her seven films were in the Fast & Furious series (in which she was great), does she worry that all she'll doing is superhero movies now?
Gadot's first mission was to propel Wonder Woman to box-office glory through the sheer force of her charisma. Her new challenge is trickier: making sure she doesn't get swallowed up by the superheroine she'll be playing on screen, virtually uninterrupted, for at least the next 24 months. She'll reprise the role next in November's Justice League, again in her 2019 standalone sequel, and possibly again in 2020, in a movie centered on The Flash. If she's worried about being locked into a comic-book-movie carousel for the foreseeable future, she doesn't show it. "As long as the story's good," she says, "every genre is legit." All the same, she would prefer to move on from this job eventually.

"It's not that all I want to do for the rest of my life is Wonder Woman," Gadot says. "Obviously no."
Maybe by then people will actually know how to pronounce her last name.
"I'm, probably 60 percent of the time, still Gadoh," says Gadot. It is not Gadoh. But it's also not quite Gah-DOTT. Her confusing advice is that the T is pronounced as "a lighter T…a softer T." She appreciates that everyone is trying their best.
Another part of being named GQ's "Woman of the Year" means that she also shot a funny video called "Galsplaining with Gal Gadot."
And, of course, they also took a few pictures…