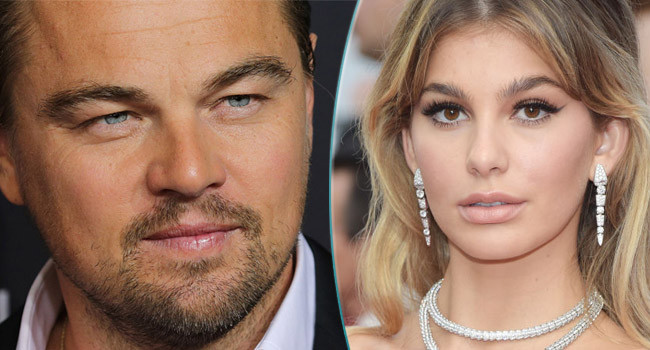 Leonardo DiCaprio, 43, is still really good at meeting models who are in their early 20s. I am sure he just does it to keep tabs on who the next up-and-coming actresses are for his production company.
For example, in October, Leo spent a some time getting to know a 19-year-old model named Juliette Perkins. Then, in November, DiCaprio was chilling with Jaden Smith's ex, 22-year-old model Sarah Snyder.
And now, here in December, DiCaprio has been hanging out with a 20-year-old Argentinian model and actress named Camila Morrone.
Morrone, whose previous claim to fame was being the daughter of Al Pacino's one-time girlfriend Lucila Solá, is now making a name for herself in the modeling and acting worlds, as she's currently working on the upcoming Bruce Willis reboot of the film Death Wish. Which is why it's completely understandable that DiCaprio would want to get to know more about her.
According to The Cut…
It's the most wonderful time of the year, and our favorite 43-year-old environmental enthusiast Leo DiCaprio is celebrating with a new model. Her name is Camila Morrone, and she is blonde and Argentinian and 20 years old. The Daily Mail published photos of the pair leaving Morrone's Los Angeles home on Saturday morning. Morrone was wearing a white crop top, and DiCaprio was wearing green shorts. It's happening! So how did these two meet?

My guess: the dreaded Art Basel. The Daily Front Row hosted an "intimate, epic dinner" at the festival in South Beach earlier this month at which Morrone was a guest of honor.
So there you go. They probably met at Art Basel and Leo probably just wants to see if she might be a good fit for one of his upcoming movies, right? Right.