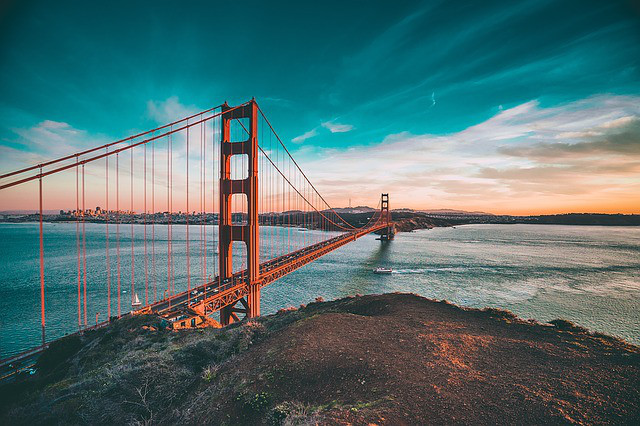 Despite the economy showing numerous indicators that it is flourishing, many Americans are defaulting on their credit cards. Industry experts find that more people are having trouble paying bills compared to last year.
"I would say that credit card defaults are definitely a cause for concern," said Joe Resendiz, an analyst with ValuePenguin, a company that tracks consumer spending and provides financial data about credit cards, banking, investing, and small business.
Despite a very positive second quarter financial report, the amount of in-default charge card bills rose by 10 percent for Bank of America and 9 percent for JPMorgan compared to the same period in 2017. ValuePenguin noted that the credit card debt of subprime borrowers increased by 26 percent.
This was the seventh straight quarterly increase, but it should be noted that it is far from the abysmal numbers from the Great Recession where default rates were well over 10 percent. LendingTree.com, the leading online loan marketplace with one of the largest networks of lenders in the nation, reported a $16.25 billion increase in revolving debt in May.
"This was the biggest May jump since 1995," LendingTree said. Revolving debt refers to money you owe from an account that allows you to borrow against a credit line and that is carried from month to month, usually, these at high interest rates. Revolving in addition to non-revolving debt is currently at $3.86 trillion according to LendingTree, and it predicts this figure will surpass $4 trillion this year.
The average American indebted household debt is $5,700. As of April 2018, the average credit card debt for households who pay their balances in full every month is $9,333. The study found that 41 percent of all households carry some sort of credit card debt.
The areas with the highest average credit card debt were the Northeast and West Coast, both averaging over $8,000. As far as states go, Alaska was the worst with an average credit card debt of $13,048. The best average credit card debt was in Ohio where they only owed $5,446.
Below is the average credit card debt in every state, ranked from lowest to highest.
51. Ohio – Average credit card debt: $5,446
50. South Carolina – Average credit card debt: $5,801
49. Maine – Average credit card debt: $5,803
48. Pennsylvania – Average credit card debt: $6,065
47. Michigan – Average credit card debt: $6,082
46. Rhode Island – Average credit card debt: $6,104
45. Nebraska – Average credit card debt: $6,180
44. Tennessee – Average credit card debt: $6,217
43. Massachusetts – Average credit card debt: $6,277
42. Wisconsin – Average credit card debt: $6,484
41. Missouri – Average credit card debt: $6,491
40. Vermont – Average credit card debt: $6,545
39. Mississippi – Average credit card debt: $6,673
38. Iowa – Average credit card debt: $6,696
37. Arkansas – Average credit card debt: $6,747
36. Minnesota – Average credit card debt: $6,761
35. New Hampshire – Average credit card debt: $6,838
34. Indiana – Average credit card debt: $6,958
33. Kansas – Average credit card debt: $7,040
32. West Virginia – Average credit card debt: $7,090
31. Georgia – Average credit card debt: $7,090
30. Arizona – Average credit card debt: $7,100
29. Alabama – Average credit card debt: $7,105
28. Delaware – Average credit card debt: $7,158
27. Kentucky – Average credit card debt: $7,190
26. North Carolina – Average credit card debt: $7,225
25. Louisiana – Average credit card debt: $7,260
24. Illinois – Average credit card debt: $7,278
23. Connecticut – Average credit card debt: $7,304
22. South Dakota – Average credit card debt: $7,362
21. Texas – Average credit card debt: $7,692
20. Virginia – Average credit card debt: $7,867
19. Nevada – Average credit card debt: $7,871
18. Maryland – Average credit card debt: $7,913
17. New Mexico – Average credit card debt: $7,952
16. Oklahoma – Average credit card debt: $8,059
15. Washington – Average credit card debt: $8,108
14. Washington, DC – Average credit card debt: $8,291
13. Hawaii – Average credit card debt: $8,315
12. Florida – Average credit card debt: $8,444
11. North Dakota – Average credit card debt: $8,450
10. Idaho – Average credit card debt: $8,570
9. Oregon – Average credit card debt: $8,619
8. New York – Average credit card debt: $8,764
7. Colorado – Average credit card debt: $9,108
6. New Jersey – Average credit card debt: $9,454
5. Montana – Average credit card debt: $9,759
4. California – Average credit card debt: $10,496
3. Utah – Average credit card debt: $11,222
2. Wyoming – Average credit card debt: $11,546
1. Alaska – Average credit card debt: $13,048