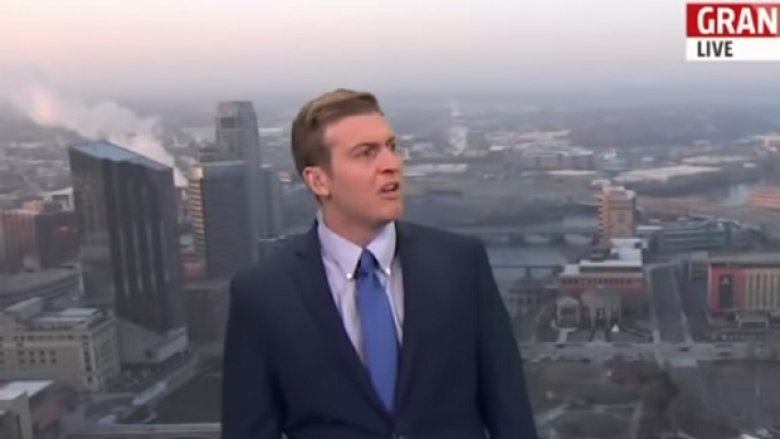 Whether or not we like to admit it, all of us have completely lost our cool from time to time. Whether we've had an inappropriately emotional response to a relatively benign situation, let our frustration get the better of us in a moment of weakness, or finally snapped under the weight of an ever-growing pile of grievances, exactly nobody is capable of keeping their head straight 100 percent of the time.
Perhaps that's why we love videos like these — because we can't help but see a bit of ourselves in them. In a world where everyone has a camera in their pocket, it seems like you'd have to be on your best behavior every waking moment to avoid eventually getting caught on video acting like a total jerk — a task at which the following people failed in hilarious fashion. They achieved the goal of every budding YouTuber: their viral videos blew up all over the internet … just not for reasons any of them would have wanted.
Warning: Many of these viral videos are NSFW.
Winnebago Man goes viral before the internet
One could make a convincing case that the entire viral video phenomenon could be traced back to August 1988, before the internet was even a twinkle in Al Gore's eye. That was when Winnebago, manufacturers of the world's most well-known RVs, hired an extremely patient video crew to shoot two 10-minute spots for their new line, starring former TV news producer and current Winnebago salesman Jack Rebney. The shoot took an unbelievable two weeks because A) a lot of random things went wrong, and B) Rebney could not stop profanely losing his mind over every one of them.
Whether it was the heat, the flies, the perceived incompetence of the crew or his own flubbing of lines, Rebney was having exactly none of it, and when the shoot was completed, the video crew assembled a 15-minute outtake reel for themselves and their friends. The tape made the rounds among underground video collectors throughout the '90s before falling into the hands of filmmaker Ben Steinbauer, who became obsessed with it and resolved to make a documentary. Shortly before he began shooting in 2006, the clip was uploaded to YouTube — where, of course, it gained its widest audience yet. Steinhauer released his acclaimed documentary Winnebago Man in 2010. In it, he interviews Rebney, who had been unaware of his fame for years. His take was about what you'd expect: "Why the hell they would watch a lousy f*cking video like that is something I will never know."
Stop hitting Britney one more time
In 2007, Chris Crocker was a 19-year-old gay man living in the Midwest, which was almost as fun then as it is now. The poor guy was going through a tough time; his mother had just returned from Iraq, developed a substance addiction, and been kicked to the curb by her family. In addition to his most beloved female role model falling apart, his second-most beloved — pop icon Britney Spears — was getting endlessly dragged online and in the media following her disastrous "comeback" performance at the VMAs. Crocker already had a pretty substantial YouTube following, creating what were essentially performance art videos. But in September that year, he published a clip which he says was no performance: a heartfelt, tearful, borderline-hysterical plea to "leave Britney alone!"
At the time, a mere hundred thousand views or so was considered "going viral." Crocker's clip received 2 million views on its first day. Of course, the internet's primary response to this sensitive teen baring his soul was widespread mockery, and Crocker was even parodied (along with literally every other viral video of the time) in a famous episode of South Park. But if the jeering bothered him, he didn't let it show. He parlayed the video into appearances on Lily Allen and Friends, Tosh.0, a Weezer video and, well, some adult movies. Where is he now? He deactivated his YouTube channel in 2015, and people still won't leave Britney alone.
He feels the pain of all Cowboy fans