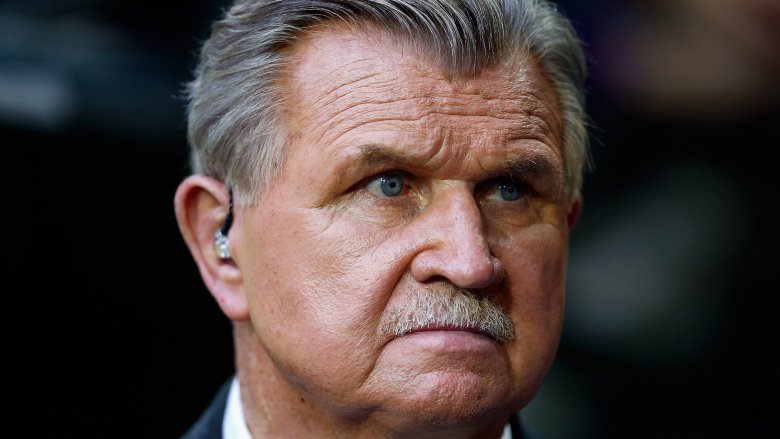 For those unaware, the 1985 Chicago Bears are widely considered to be among the best, if not the best, football teams ever fielded. With an offensive attack led by quarterback Jim McMahon and running back Walter Payton (perhaps the greatest to ever play his position) and an absolutely stifling defense masterminded by legendary defensive coordinator Buddy Ryan, the Bears ran roughshod over the league that year with a 15-1 regular season record. Their only loss: to a Dan Marino-led Miami Dolphins squad not keen on having their undefeated legacy tarnished by a bunch of cocky, Super Bowl Shufflin' lunkheads. Marino showed the league how to beat the ferocious Bears defense (short passes, and lots of them), but 1985 belonged to the Bears. They became the first and only team to post back-to-back playoff shutouts, and they did it en route to a 46-10 destruction of the hapless New England Patriots in Super Bowl XX.
It was a team that had it all: the sublime greatness of Payton (who unfortunately died in 1999), a decent QB who suddenly decided to start playing like a Hall of Famer at exactly the right time, and one of the greatest linebacking corps of all time running a defensive scheme nobody could figure out. It also boasted its fair share of extremely colorful characters, many of whom are still around and being colorful today. Here's what the '85 Bears look like now, and what they've been up to lately.
He's the punky QB known as McMahon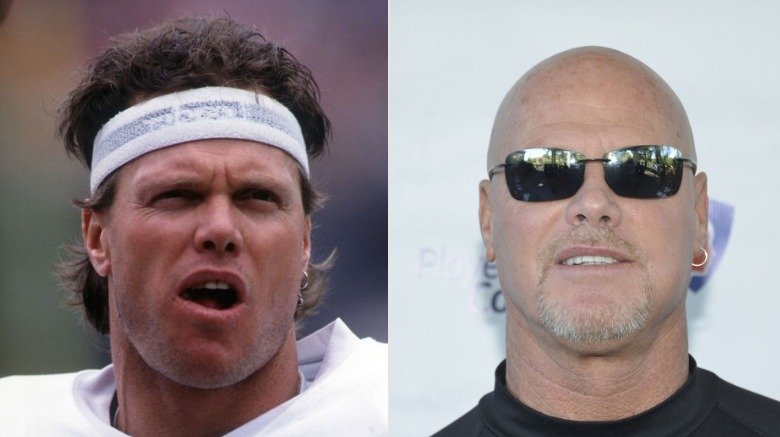 Jim McMahon joined the Bears in 1982 following an outstanding college career at BYU, but it wasn't immediately apparent that he was destined for Super Bowl glory. His first season — shortened by a players' strike — resulted in a 3-6 record, and his second was a wash at 8-8. But the Bears improved to 10-6 in 1984 as a warmup act for that ridiculous 1985 season, even as McMahon was becoming just as well-known for his antics off the field as for his exploits on it. He was known to party like a rock star, which of course meant wearing sunglasses at all times and boozing the night away at any number of Chicago hot spots. The "punky QB" was also known for being kind of a jerk; said head coach Mike Ditka, "He doesn't really cuddle up to you."
During his career, McMahon suffered a lacerated kidney, a broken freaking neck, and a truckload of concussions, and in recent years he's admitted to at times considering suicide because of the pain. But after treatments that involved realigning his wobbly Jenga tower of a neck, he's found relief from the worst of it. His main gig these days: the Vegas show "Renegades," in which he, Terrell Owens and Jose Canseco discuss their rowdy years.
Big Willie still fast in his 50s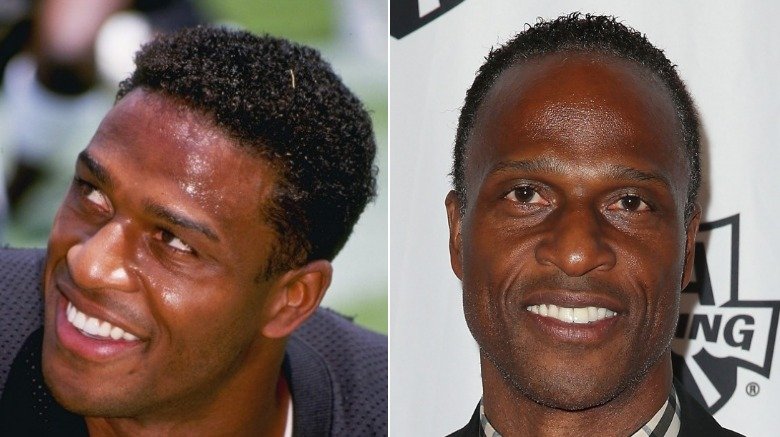 Among McMahon's more formidable weapons was Willie Gault, a wide receiver with rockets for feet who also doubled as the Bears' kick returner. During the '85 season, he even returned a kick 99 yards for a touchdown (giving away his background as a world-class sprinter and hurdler in college), but perhaps his most valuable contribution was keeping every opponent's best defender winded and frustrated for the entire game. He simply tried to be the fastest guy on the field at all times — and today, in his 50s, he's still running.
After his NFL career, Gault returned to his first love — track and field. He broke the world records in both the 100- and 200-meter dash for the 45-49 age group, then waited a few years and broke the same records in the 50-54 age group. Then, upon turning 55, he went ahead and broke the same freaking records again in the 55-59 group. Even though he's pushing 60, he could probably still leave half the defensive backs in the NFL choking on his dust today; perhaps the man will be happy if the dash is renamed the Gault for all future track and field competitions.
MVP lines up for Hall of Famers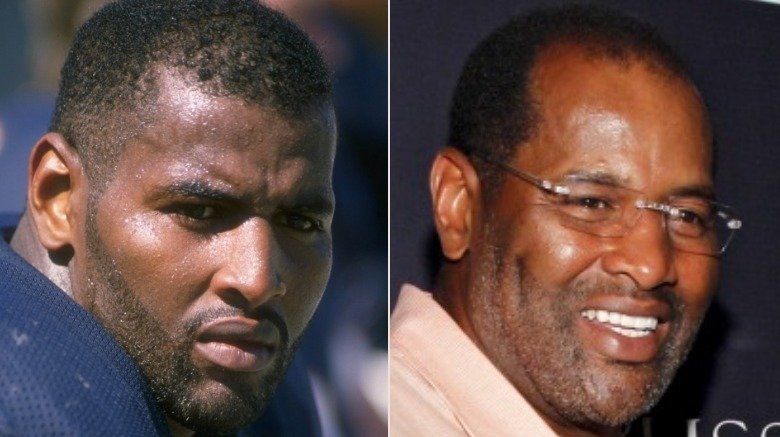 Richard Dent was a player whose very surname announced what he was going to try to do to your quarterback's skull every time he lined up. In their Super Bowl victory, the '85 Bears' defense slapped the Patriots all over the field — but it was Dent who walked away with the MVP, after recording 1.5 sacks and two forced fumbles. Athletic, agile, and freaking huge, Dent was a nightmare for opposing offensive linemen, and these days he's bringing his take-no-prisoners attitude to the fight for a worthy cause: health insurance for NFL Hall of Famers.
Dent is at the forefront of a group of 22 former footballers who are demanding insurance and an annual pension, two things that are available to every Major League Baseball player regardless of Hall of Fame status. He's also part of a lawsuit against the league, along with McMahon, which claims that players in their day were not properly informed about the long-term risks of painkillers. Never one to shy away from voicing his opinion, Dent has even taken Mike Ditka to task for the Bears' failure to repeat. Speaking with the Chicago Tribune, he said, "We came back three years in a row and had home-field advantage. Our coach couldn't figure out the right quarterback to play. The disappointing part to me is that we only got one out of it. We should have been the first team ever to win three Super Bowls in a row."
Singled out by a new league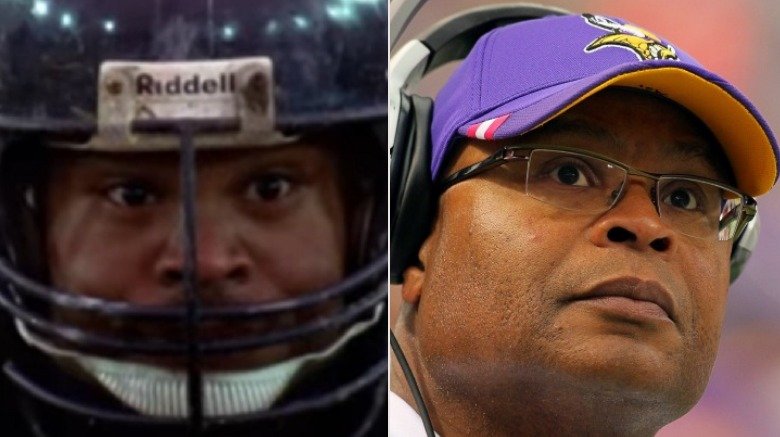 The anchor of the '85 Bears' fabled linebacking corps and the undisputed leader of the defense, middle linebacker Mike Singletary earned defensive player of the year honors during that magical season by A) being the smartest man on the field at any given time and B) crushing the absolute hell out of anyone in his path. He's been called the greatest middle linebacker in NFL history, a 10-time Pro Bowler whose knowledge of the game rivaled that of any coach he might face. Only fitting, then, that he would go on to a second career as a coach — although he hasn't exactly managed to distinguish himself quite as effectively in his new gig as he did in his playing days.
Singletary was named head coach of the San Francisco 49ers in 2008, and in three seasons compiled an underwhelming 18-22 record. He went on to similarly middling stints as linebackers coach for the Vikings and Rams before being named head coach of tiny Texas Christian-Addison in 2018 — a gig which was destined to be a short one. Since competing leagues have always worked out so well before, it was recently announced that the eight-team Alliance of American Football will begin play in early 2019 — and Singletary was subsequently announced as the head coach of the as-yet unnamed Memphis club. He'll join Brad Childress, Steve Spurrier, and Michael Vick among the coaching ranks of the AAF, which will benefit from zero involvement on the part of Vince McMahon.
Awesome Bear makes even better Panther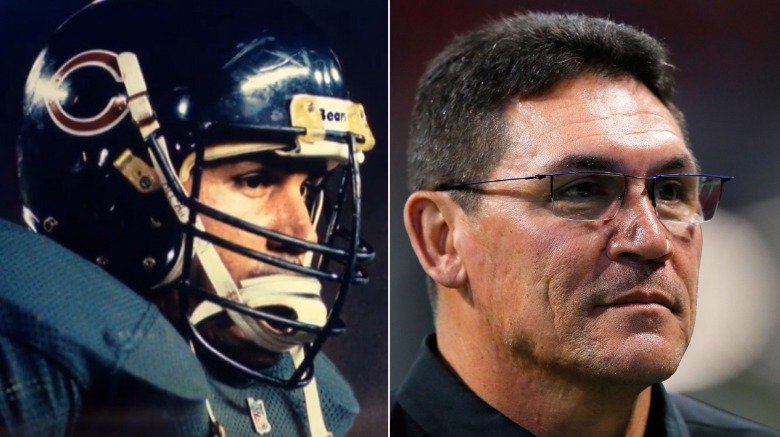 Ron Rivera was never the flashiest or loudest player on the '85 Bears' defense. A backup linebacker who showed up to work every day and quietly went about his job of smashing faces, Rivera started 62 of the 149 games he appeared in — all with the Bears — yet managed to rack up some pretty impressive stats. He was almost as well-known for his involvement in the community as he was for his play on the field, taking home the Bears' 1988 Man of the Year award, and when his playing days were done, he underwent one of the more successful player-to-coach transitions in league history.
After spending a few years in the broadcast booth, Rivera took defensive coaching positions with the Bears, Eagles, and Chargers before finding a home as the head coach of the Carolina Panthers. Under his leadership, the Panthers went from 2-14 laughingstocks the season prior to his arrival to perennial contenders, capturing three consecutive NFC South titles between 2013-2015 and appearing in Super Bowl L. (That's 50, for all you non-Romans.) He took home back-to-back coach of the year awards in 2014 and 2015, and of course he's known for defensive schemes that completely baffle opponents. With eight seasons at the helm of the Panthers under his belt, he's as entrenched as any coach in the league — and it seems like only a matter of time before he delivers Panthers fans that sweet, sweet Lombardi trophy.
The man called Fridge
Of all the popular players on the '85 Bears, none were bigger than rookie defensive lineman William "Refrigerator" Perry. Literally; the man was the size of a house, and even though he was a defensive player, Ditka was prone to sticking him in the game as a running back simply because few opponents were brave or crazy enough to try to stop him. "Refrigerator" wasn't some clever allusion to his ice-cold play; it was what his physique most resembled. But in contrast to his stupidly imposing stature, Perry had a goofy, amiable, almost sweet personality that endeared the rookie instantly to his teammates and the Bears' fans — and in addition to his standout verse in the Bears' Hip-Hop masterpiece "Super Bowl Shuffle," Perry even had his very own silly rap song.
Unfortunately, Perry's later years have seen him in the company of one constant companion: booze. He admitted in 2011 to full-blown alcoholism, yet he continues to drink; his worried family, tied up in infighting over the big guy's conservatorship, are at a loss as to how to get him to slow down. He's also not in the best shape financially, and at least one family member is suspicious he may be showing signs of CTE, the traumatic brain condition caused by repeated concussions. When asked about this, however, Fridge channeled his younger self with a perfectly Fridge-like response: "Nah. I didn't get concussions. I gave 'em."
A snub-tastic retirement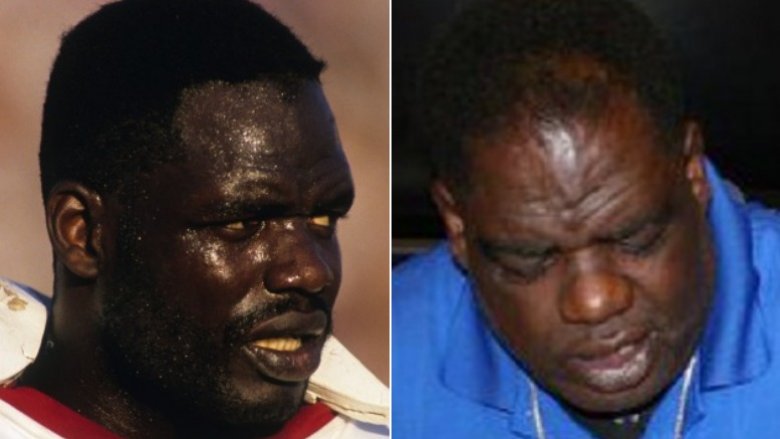 Linebacker Wilber Marshall was better known as the guy you had to worry about in the unlikely event that you managed to avoid getting flattened by Mike Singletary. He was just as strong in coverage as he was getting to the quarterback, and would even sometimes sub for Singletary at the middle linebacker position on third downs. He was one of the more versatile players on that storied defense — but his retirement has been marred by being constantly trashed by the NFL, when he's not being flat-out ignored.
For starters, the Bears reneged on a guaranteed contract that should have paid him a yearly salary for 19 years, cutting him off after 11 and forcing him to pay his own extensive medical bills. And as if that's not sketchy enough, the linebacker has been constantly frustrated by the league's apparent obsession with keeping him out of the Hall of Fame. His name has never come up for consideration even once, even though Marshall was no one-season wonder. After his run with the Bears, he won another Super Bowl with Washington in 1991, and in his 12-year career he played on top ten defenses nine times and made the Pro Bowl three times. "It's really hard when you see some of the guys who are in there," he said in an interview. "Carl Banks. We came out at the same time. Tedy Bruschi. None of those guys [received comparable accolades]. … I just don't get it."
Backed into a corner in Buffalo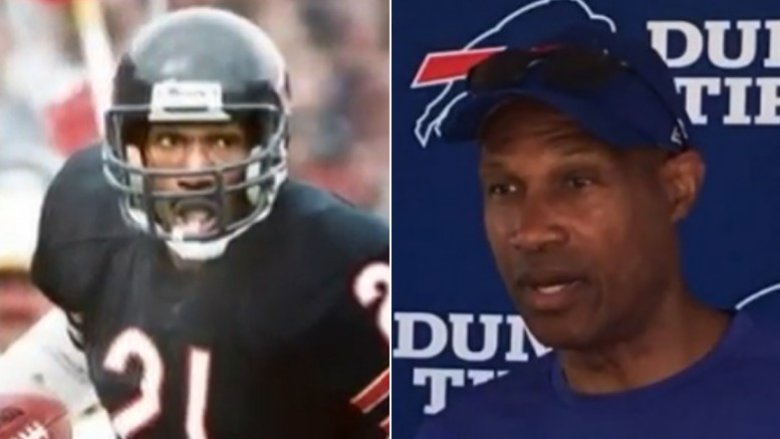 For cornerback Leslie Frazier, 1985 was a bit of a double-edged sword. He led the team with six interceptions, watched his defense dominate everybody they faced except the Dolphins, and helped shut down the Patriots' receivers in their Super Bowl rout. However, in the second quarter of that game, he suffered a knee injury during a punt return that ended his playing career. In 1999, he would return to the NFL as defensive backs coach for the Philadelphia Eagles, and he's been a mainstay on the sidelines of various clubs ever since.
Frazier has certainly had his ups and downs as a coach, and as of late, the downs have been quite a bit more plentiful. In 2017, he was named defensive coordinator of the Buffalo Bills, who surprised everyone familiar with the team by making the playoffs. They then opened the 2018 season with back-to-back massacres at the hands of the Ravens and Chargers, which resulted in head coach Sean McDermott stripping Frazier of his play-calling duties. Perhaps he just hasn't landed in the right system yet, or maybe he just should've steered clear of the football black hole that is Buffalo; either way, here's hoping that Coach Frazier has yet to see his greatest sideline success.
The Butler did it (set a scoring record)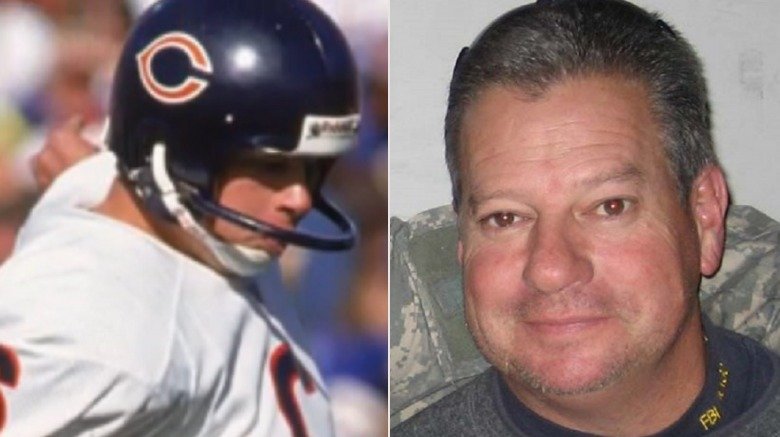 Place kicker Kevin "Butthead" Butler (seriously, that was his college nickname) enjoyed a stellar college career as a Georgia Bulldog before joining the Bears as a rookie in '85. His longest kick in college came in a pivotal game against Clemson, a 62-yard game-winner that his coach swore up and down would have been good from 70. His play in college was awesome enough to earn him an induction into the College Football Hall of Fame — the only place kicker to reside there — and he would eventually become the Bears' all-time leading scorer in his ten seasons with the team, before having his ridiculous total of 1,116 points eclipsed by Robbie Gould in 2015.
As a rookie in '85, he scored 144 points (a single-season team high), proving himself to be virtually automatic on both field goal and PAT attempts. But as a Chicago Bear, he was expected to go a bit above and beyond the duties of his position. "Even the kicker had to be tough with the Bears," he once said in an interview. "I made 11 kickoff tackles that first year, I worked out with the guys — and everyone loved it." After his retirement, he stayed closely associated with his alma mater, and even returned there as a student at the age of 55 to complete his education.
Da Coach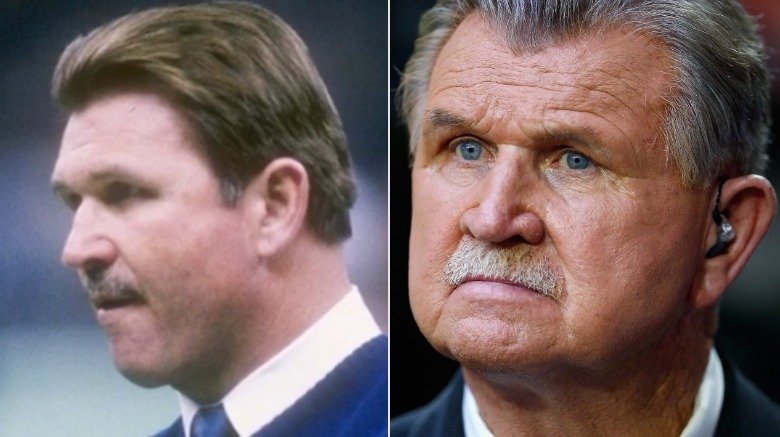 "Iron Mike" Ditka is one of only two men in NFL history to win championships as a player, assistant coach (both with the Dallas Cowboys), and head coach, and his legacy would have been fully cemented had he retired after 1985. If you ask, some people will tell you that this might have been a good idea. His post-Chicago coaching career consisted of three brutal seasons with the New Orleans Saints in which he compiled a 15-33 record, after going 106-62 and snaring six division titles with the Bears. He followed this up with a colorful broadcasting career during which he was known to put his foot in his mouth early and often — never more so than in 2017 when Ditka, who has forged intimate professional relationships with black men all his life, went on record saying he wasn't sure what the big deal was about this whole racism thing.
Now pushing 80, it's understandable — though not exactly excusable — that Ditka would be a bit puzzled by the current state of race relations in America. But for all his faults, Chicagoans will forever embrace "Da Coach" as the only man who ever led their beloved '85 Bears to Super Bowl glory. He may have hobbled the Saints for nearly a decade with his personnel decisions and said some highly questionable things, but for them Iron Mike will always be the guy who fielded the greatest football team in history.