Rejoice! It's officially pumpkin spice season. The Pumpkin Spice Lattes are back at Starbucks, and all is right in the world. Now, you can finally fulfill that festive foodie feeling you've been dealing with since last year. If you're a PSL fanatic who wants to make the most of this time of year, you're down to try everything that features the beloved pumpkin spice flavor. That means even the pumpkin spice foods you never knew existed before.
Nowadays, it seems like everyone is jumping on the pumpkin bandwagon. You thought the craze stopped at pastry items and beverages. Nope! It's not just a latte game anymore. When I say there's pumpkin spice everything, I mean pretty much anything you can think of comes in pumpkin flavor. You can have pumpkin spice for breakfast, lunch, dinner, and every snack in between. Think of a food you love, and now imagine there's a PSL version of it. (Try not to swoon.)
Even though pumpkin spice is currently taking over the shelves in your local supermarket, it's not here to stay. So, for all of those PSL lovers out there, you'll want to try these 12 pumpkin spice foods before they're gone. Make it your fall mission to have pumpkin everything, and that'll definitely give you pumpkin to talk about until next autumn.
1.) Don't Get It Twisted: Pumpkin Spice Pretzels Exist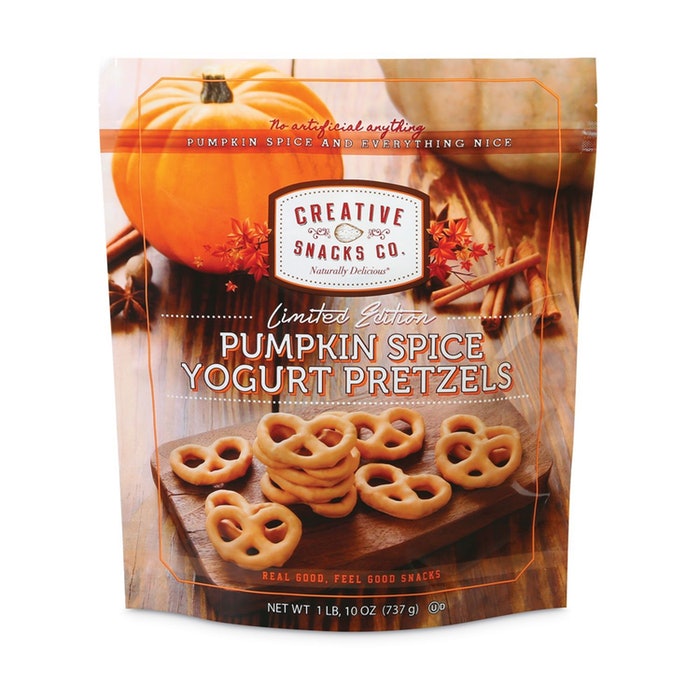 You likely knew there was pumpkin spice yogurt, but pumpkin spice yogurt pretzels? Yes, please! These tasty treats are a great fall snack to keep in your purse or desk at work, so you always have something pumpkin-flavored within reach.
2.) Get Sauced With Pumpkin Spice Apple Sauce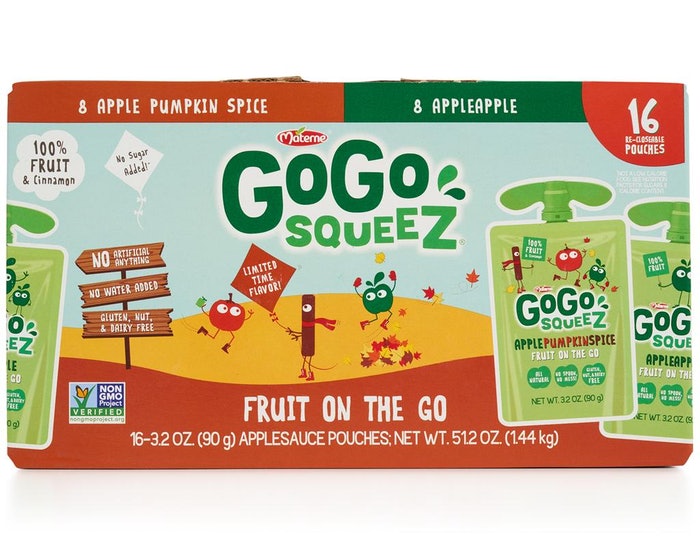 I love GoGo SqueeZ, because it's a great snack to grab when you're running late, but also hungry AF. If you're a fashionably late gal like myself, you'll want to stock up with this pack of pumpkin spice-flavored apple sauce. Consider ordering a wholesale-size box from Boxed that'll last you the entire season.
3.) Yes, Pumpkin Spice Twinkies Are Here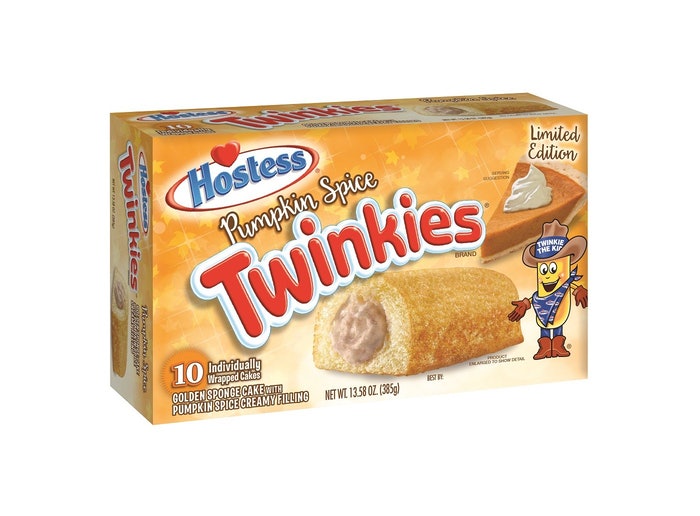 Some pumpkin spice foods will make you do a double take. That's exactly what happened the first time I saw these pumpkin spice Twinkies. If you're a sweets lover, you'll definitely want to try these out, and let me know what you think.
4.) Pumpkin Spice Oatmeal For Breakfast Is Always A Good Idea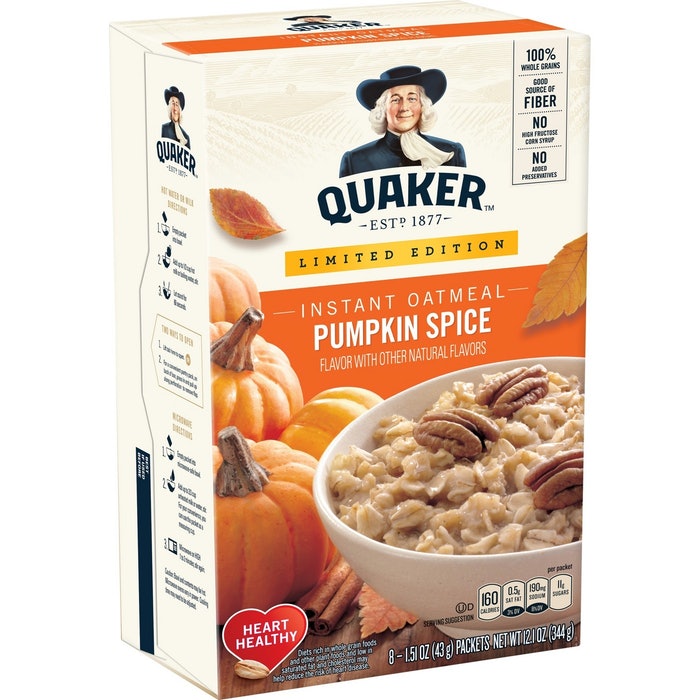 Along with your PSL in the morning, round out your breakfast with some pumpkin spice oatmeal. Honestly, you could have a total Insta-worthy meal by adding some pecans and sprinkle a dash of cinnamon on top.
5.) These Pumpkin Spice Frosted Flake Are Great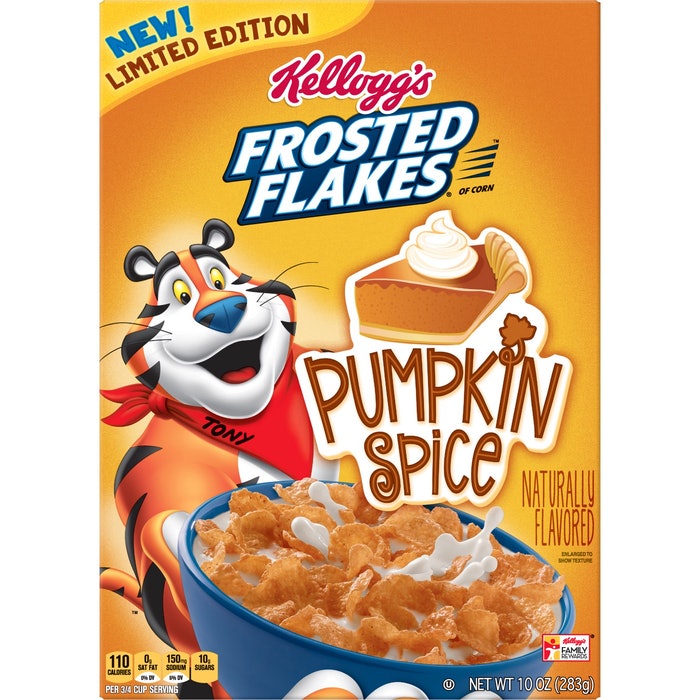 I don't know who doesn't love Frosted Flakes for breakfast, so in honor of the fall, switch up your usual to some pumpkin spice Frosted Flakes. This cerealsy sounds like something you need to try. Maybe it'll even turn your milk pumpkin spiced-flavored.
6.) Kick Off Every Fall Morning With A Bowl Of Pumpkin Spice Frosted Mini Wheats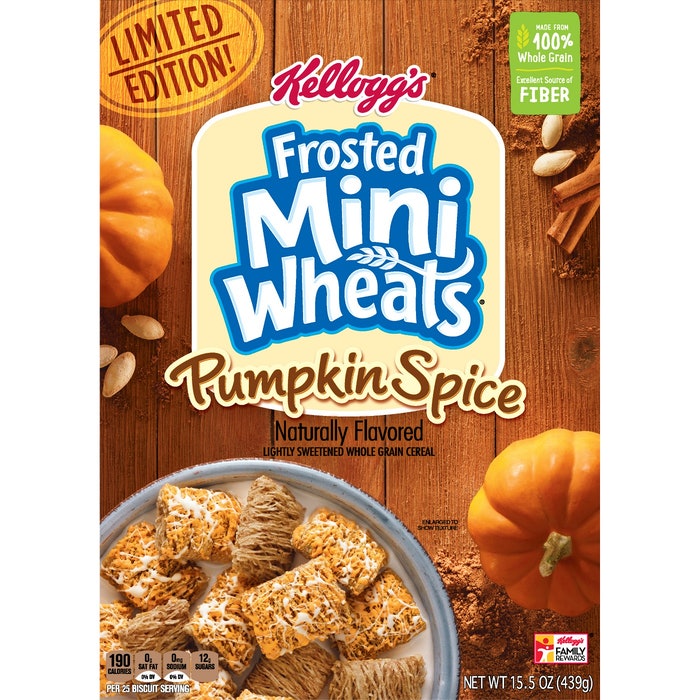 Your breakfast fun doesn't have to stop with Tony the Tiger, because Frosted Mini Wheats also come in a pumpkin spice flavor. This just makes me wonder what other cereal out there could have a PSL makeover. Maybe Lucky Charms? Raisin Bran? I'll take it all.
7.) Snap A Sippin' Selfie With This Pumpkin Spice Hot Cocoa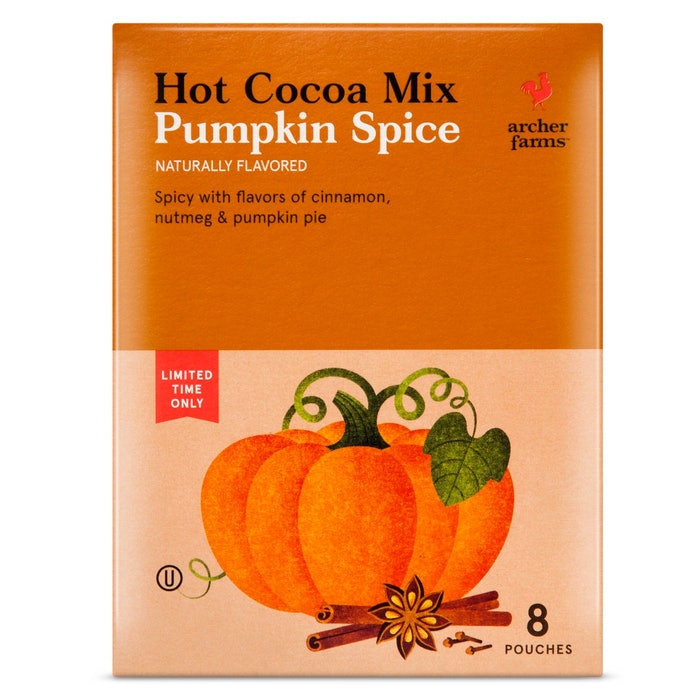 PSL is already your drink of choice for the fall, but maybe you'll want to switch it up once or twice. When you do, reach for this pumpkin spice hot cocoa mix. It's a spicy take on your regular hot cocoa, but with all the fall flavors you love, including cinnamon, nutmeg, and pumpkin pie.
8.) Snack Time Just Got An Upgrade Thanks To These Pumpkin Spice Almonds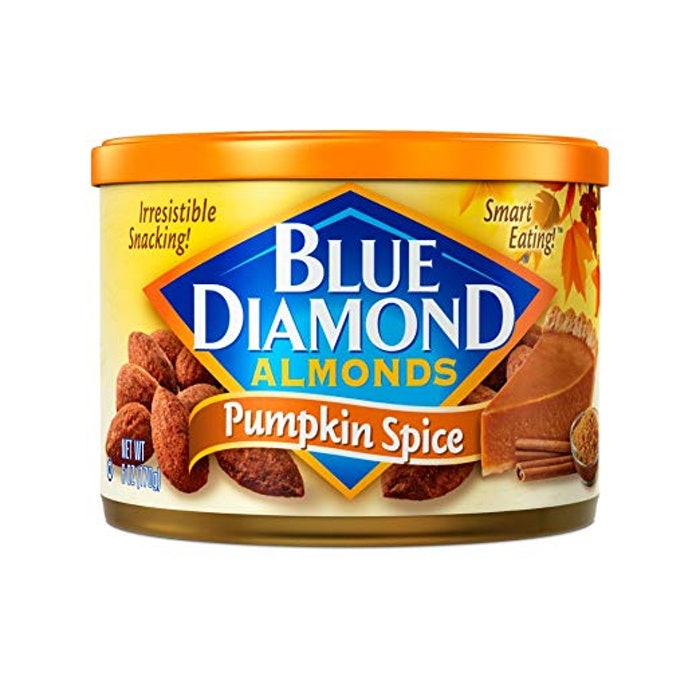 Almonds are a great snack option to keep at your desk. That's why you'll want to stock up on these pumpkin spice almonds. They're a perfect combination of sweet and salty that you'll want more and more of.
9.) These Pumpkin Spice Pastry Crisps Are Great To Grab On-The-Go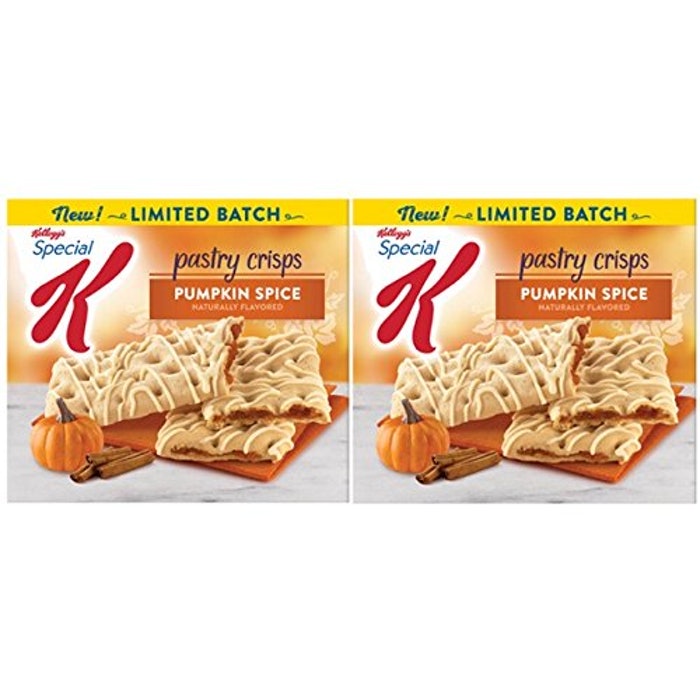 Is your stomach growling yet? This season, keep these pumpkin spice pastry crisps in your bag. (You won't be sorry.) They're limited edition, so if you want to try them out, you better buy a box ASAP.
10.) Be A Smart Cookie And Try These Pumpkin Spice Milanos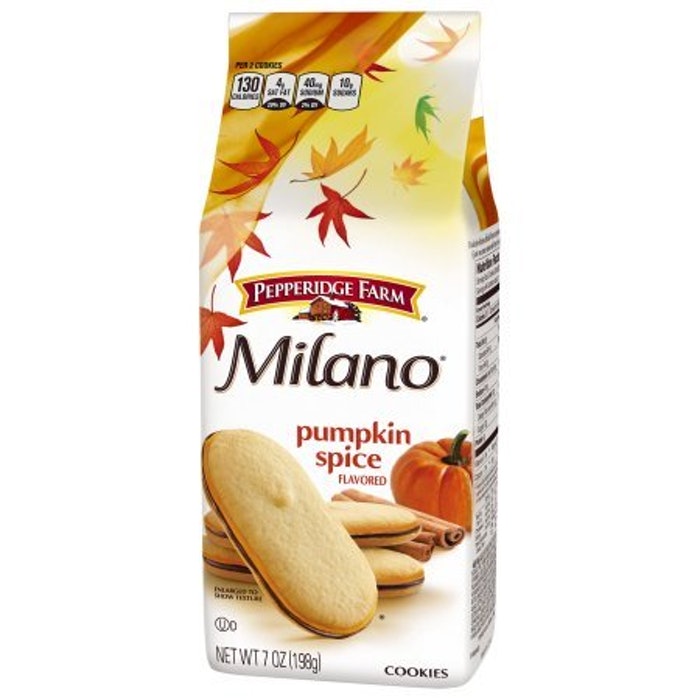 Milano cookies are essential when you're hitting up your bestie's apartment for movie night. When you arrive, everyone will want to taste-test the pumpkin spice flavor. Honestly, when I'm shopping for Milano cookies, I usually end up buying two bags one for my friends, and one to eat for myself. (It's necessary.)
11.) Spread The Love With Pumpkin Spice Cookie Butter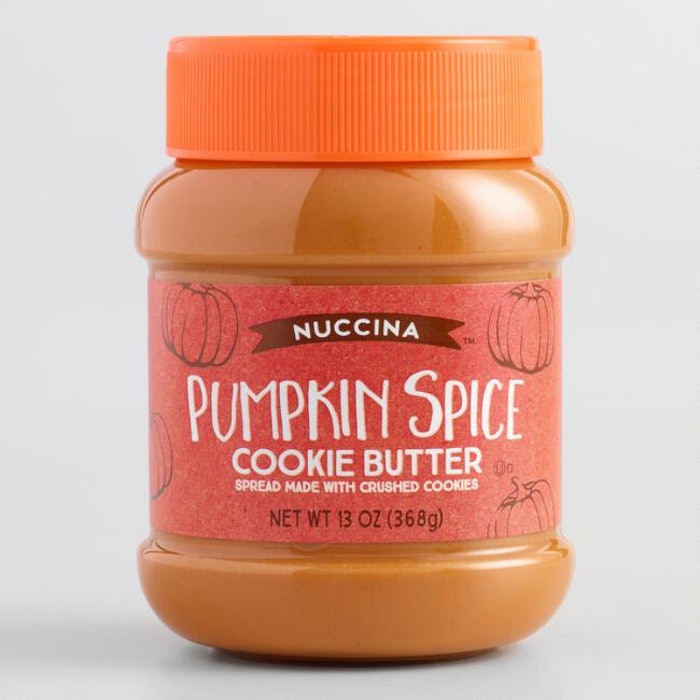 If you've ever had cookie butter, you know it needs to be spread on everything. It's seriously delicious. I spread cookie butter on fruit, toast, and even dip my Oreos in it. I can't imagine what pumpkin spice cookie butter tastes like, but I'm sure it's as close to heaven on Earth that I can get.
12.) This Pumpkin Spice Peanut Butter Will Be Your Jam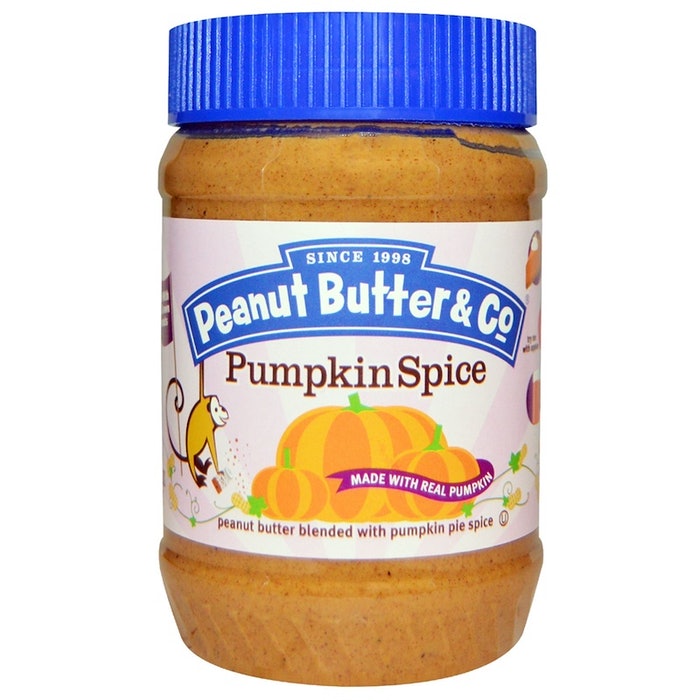 Why not incorporate some pumpkin spice into your PB&J? Not only does the idea sound amazing, but this pumpkin spice peanut butter is made with real pumpkin, so I'm sure it tastes out of this world.