2020 and 2021 will forever be remembered as the era of COVID-19 – a terribly contagious strain of the Coronavirus.

Life imitates art almost as often as art imitates life – and, over the years, there have been countless movies that depicted viral outbreaks on a massive scale (some depicting events with eerie similarities to what we experienced in the real world over the course of the last year or so).
Now that we're clawing our way out of this terrible ordeal, it's definitely worth comparing what we've been through with how similar situations have been depicted on the big screen.

In this article, we'll take a look at thirty of the best movies about viral outbreaks…
30. World War Z (2013)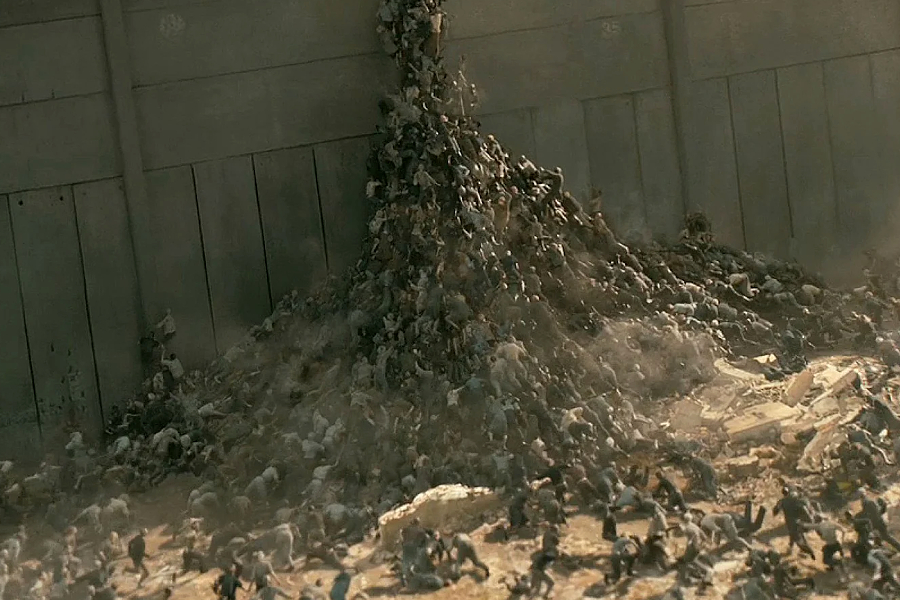 We could easily fill this list with zombie movies – that would be easy to do – but we won't. There will, however, inevitably be a few – and World War Z simply has to be one of them.

While some zombie movie outbreaks start supernaturally or due to radiation (Night of the Living Dead, for example), others are indeed viral – World War Z included.

Based on Max Brooks' novel, it stars Brad Pitt – and while no cure is found in the movie, humans do find a way to camouflage themselves from the hordes.
29. It Comes At Night (2017)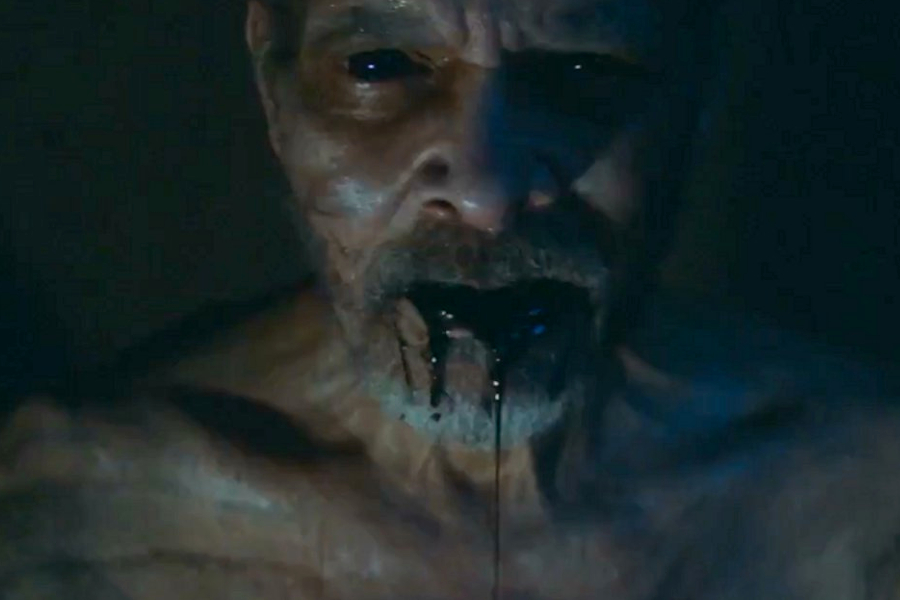 It Comes at Night is a fantastic movie about a horrific global virus outbreak, that sees a family secluding themselves from the outside world in light of it.

However, their situation gets flipped upside down when a second family shows up to the house in desperate need of refuge.

Starring Joel Edgerton, it's a real slow-burner that's worth watching until the very last moment – even if the ending is genuinely one of the bleakest in recent movie history!
28. Rabid (1977)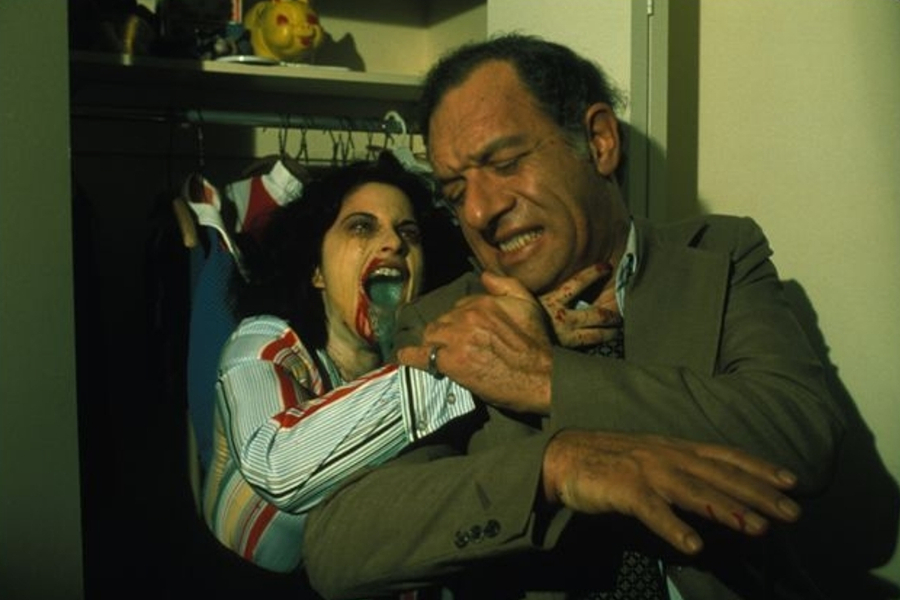 Rabid is a body horror movie about a woman – played by former adult actress Marilyn Chamber – who, after an operation following a motorcycle accident, develops an orifice under one of her armpits.

The orifice hides a phallic stinger that she uses to feed on people's blood – and her victims become infected, spreading the disease all over Quebec.

There was actually a remake in 2019, but it was nowhere near as good as the original.
27. Zombieland (2009)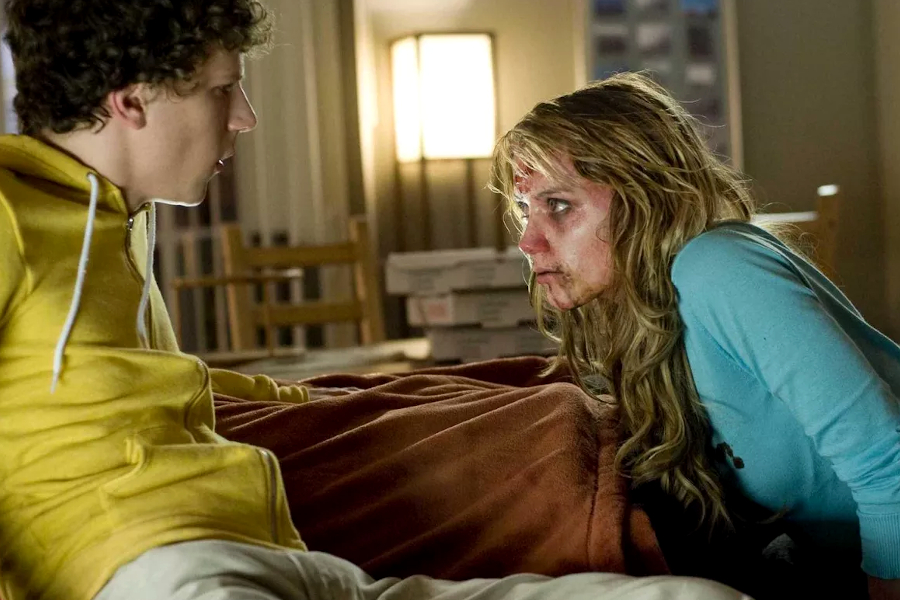 If ever there were such a thing as a joyous viral outbreak movie, Zombieland is it!

It follows a nerdy kid attempting to survive a zombie apocalypse – caused by a strain of mad cow disease – meeting three strangers along the way and joining forces with them in an attempt to find a sanctuary free from zombies.

It features Jesse Eisenberg, Woody Harrelson Emma Stone and Abigail Breslin, as well as one of the best ever cameos from Bill Murray – and a sequel called Zombieland: Double Tap was released in 2019.
26. The Happening (2008)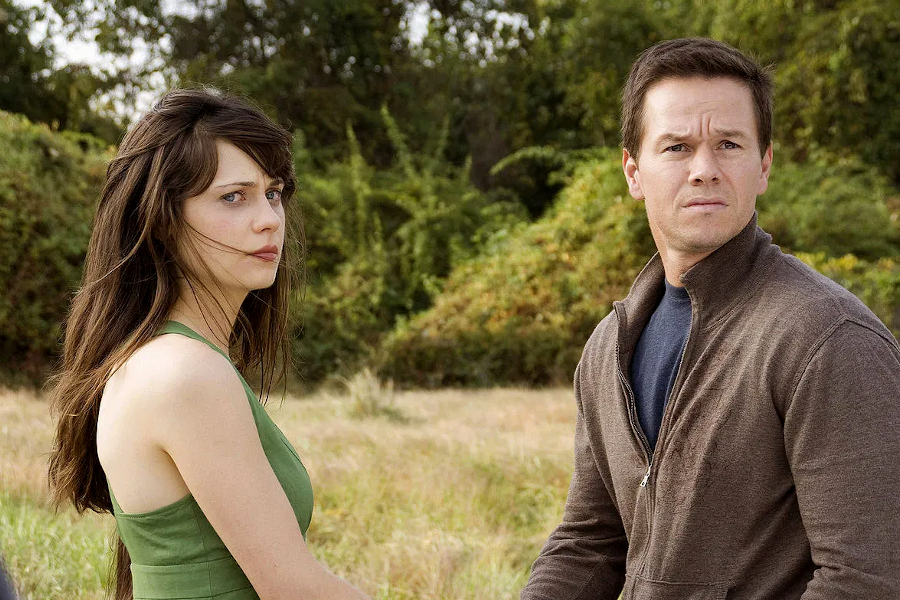 The Happening is a movie about a viral plague that causes those infected by it to commit suicide.

It stars Mark Wahlberg and Zooey Deschanel as a science teacher and his wife, with John Leguizamo and Betty Buckley in supporting roles, as they do their very best to survive.

It's written and directed by M. Night Shyamalan (you know, of Signs and The Sixth Sense fame), so it's absolutely teeming with unnerving suspense, creepy imagery and a typically shocking ending.
25. The Andromeda Strain (1971)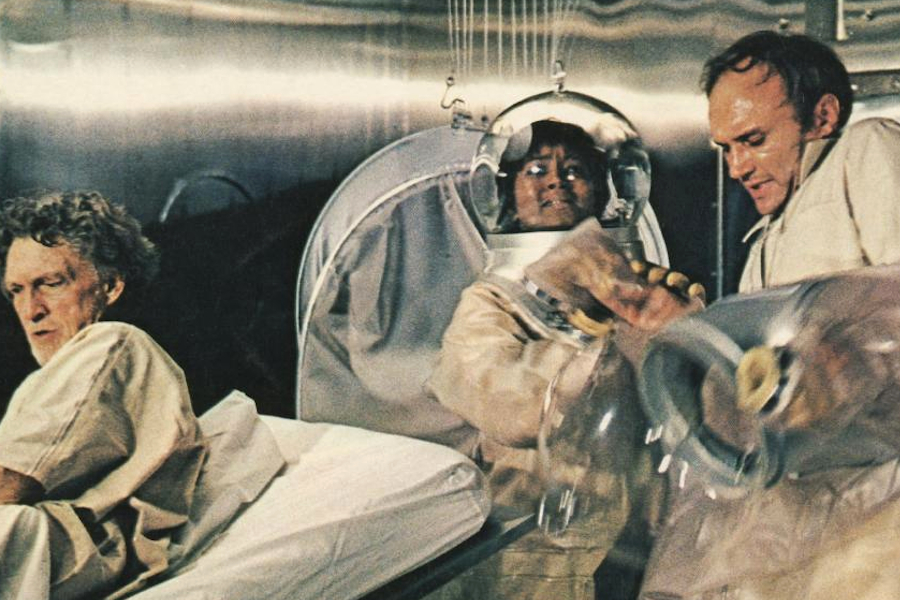 Nominated for two Academy Awards, The Andromeda Strain was based on Michael Crichton's 1969 novel of the same name.

It focuses on a group of scientists working to figure out what unknown virus killed all the citizens of a small town – and it turned out to be extraterrestrial in origin, having crash-landed on Earth on a United States government satellite.

Notably, there was also a 2008 miniseries based on the book, which aired on the A&E Network.
24. Dr. Ehrlich's Magic Bullet (1940)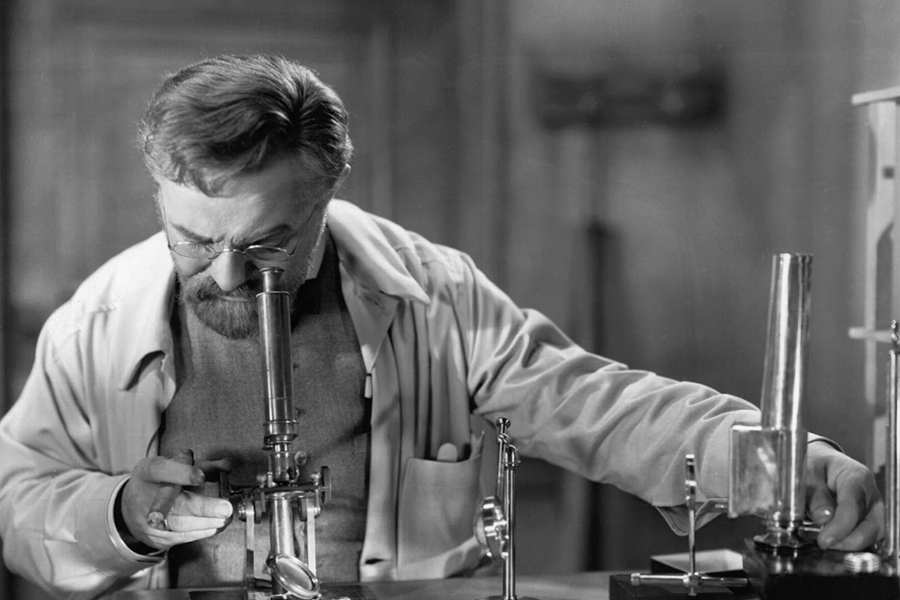 Dr. Ehrlich's Magic Bullet is the true story of a doctor who considered it was not immoral to search for a drug that would cure syphilis.

Having been infected by tuberculosis, Dr. Ehrlich travelled to Egypt for recovery and relief, where he began to discover the properties of the human body with regard to immunity.

The discovery helped Ehrlich and colleague Dr. von Behring to pioneer treatments for various other diseases – including fighting a diphtheria epidemic that is killing off many children in the country.
23. The Killer That Stalked New York (1950)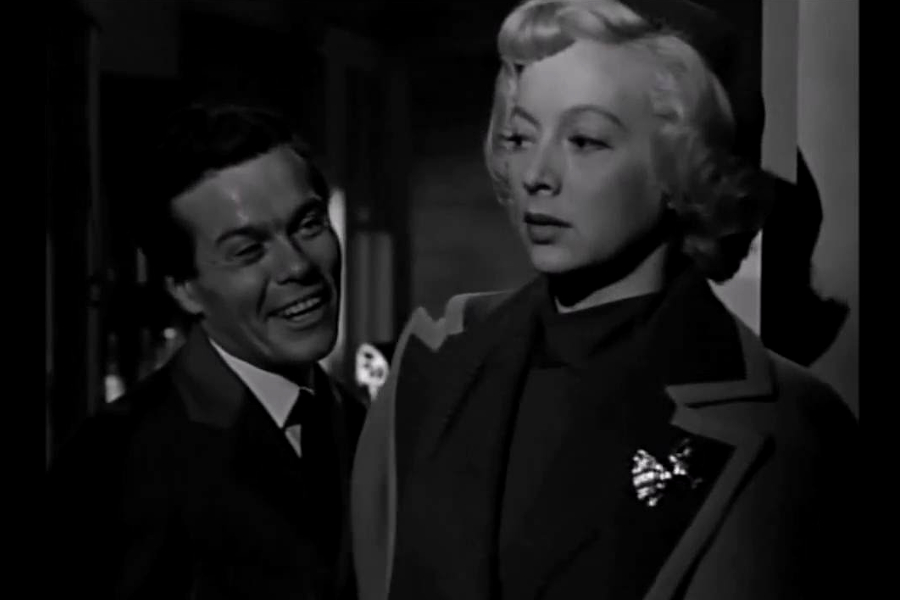 The Killer That Stalked New York is a noir movie, shot in a semi-documentary style, about diamond smugglers who unwittingly start a smallpox outbreak in the New York City of 1947.

The movie sees police searching for a smuggler while doctors desperately comb unprotected New York for a smallpox carrier – with both parties unaware that they're the same person.

It was inspired by a 1948 article in Cosmopolitan magazine about the real threat of a smallpox epidemic in the city.
22. The Painted Veil (1934)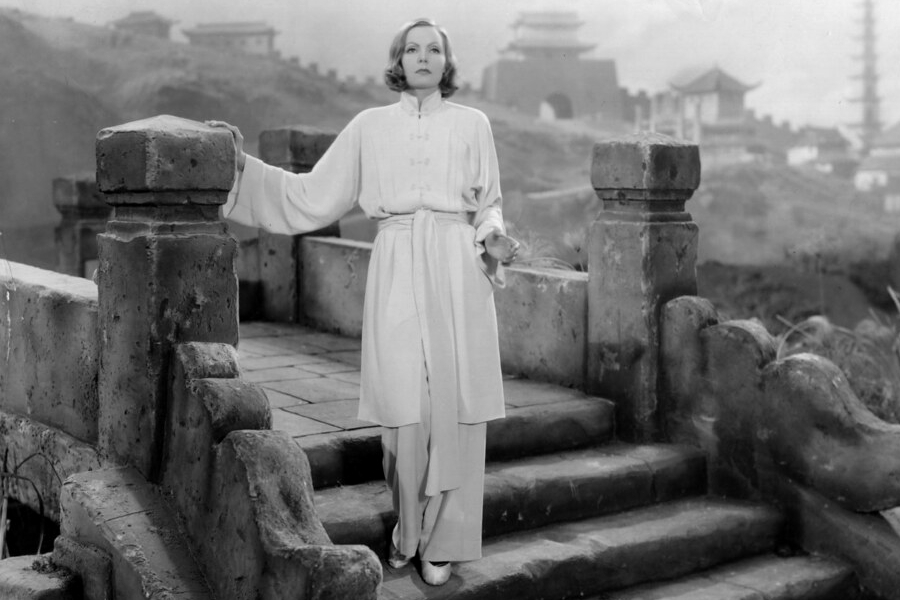 The Painted Veil is a drama based on the 1925 novel of the same name by W. Somerset Maugham.

While the movie's main plot isn't about a virus or pandemic – it's actually about a woman who accompanies her new husband to China while he conducts medical research, then falls in love with another man – it does heavily feature a cholera epidemic in the Far East.

It was the first of three adaptations of the book (the others being 1957's The Seventh Sin and 2006's The Painted Veil) and it starred Greta Garbo.
21. Pontypool (2009)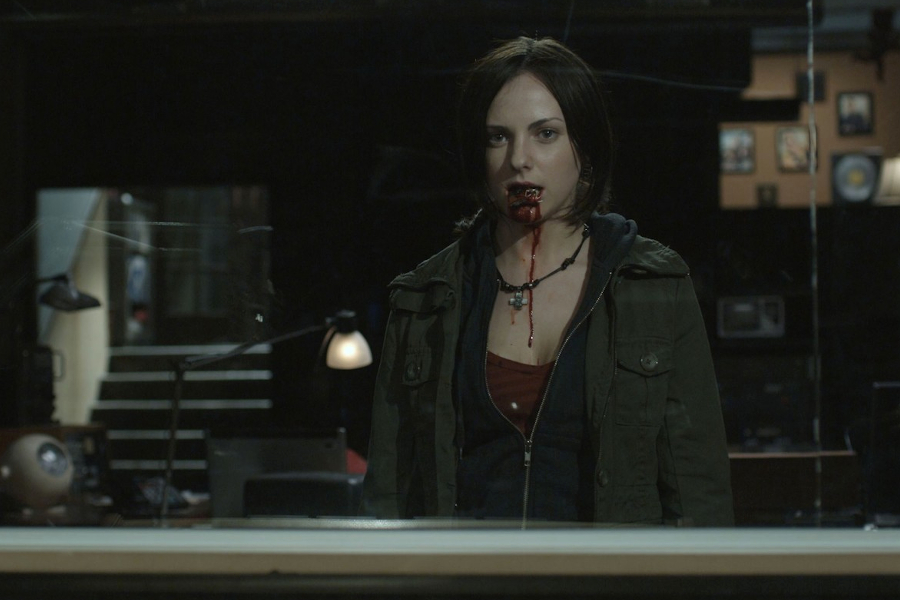 Pontypool is a Canadian horror movie directed by Bruce McDonald and written by Tony Burgess, based on his novel Pontypool Changes Everything.

It focuses on a shock jock radio host as he interprets the possible outbreak of a deadly virus which infects the small Ontario town he is stationed in (the titular Pontypool).

The unique thing about this virus? It's carried by words – specifically English ones – so the survivors are forced to converse in different ways. It's a genuinely compelling movie.
20. Arrowsmith (1931)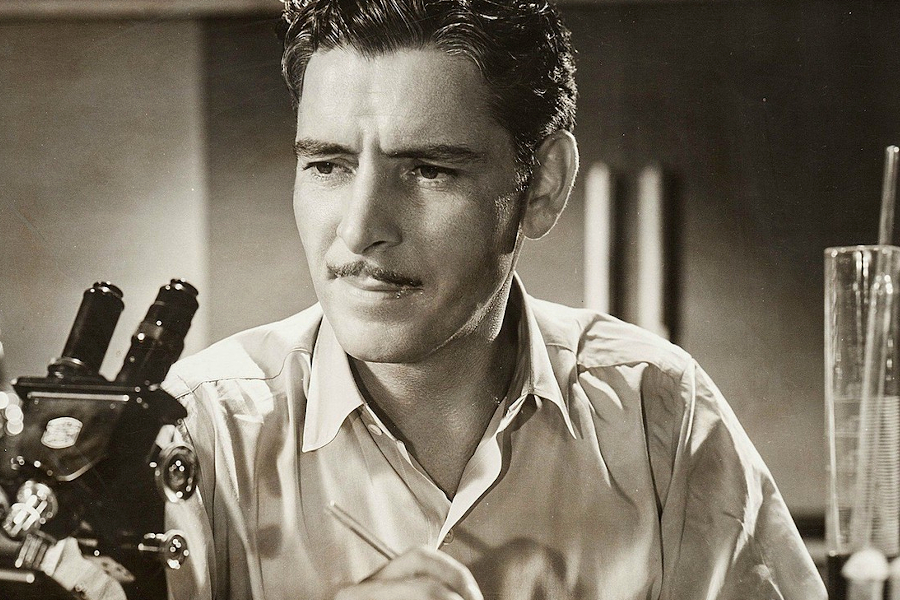 Arrowsmith is a brilliant pre-Code movie that was nominated for the Academy Award for Best Picture (as well as Best Adapted Screenplay, Best Art Direction and Best Cinematography).

It's about a medical researcher who gets sent to a bubonic plague outbreak in the West Indies, where he has to decide priorities for the use of a vaccine.

It was adapted from from Sinclair Lewis' 1925 novel of the same name and remains one of the better movies of its kind, in spite of its age.
19. Jezebel (1938)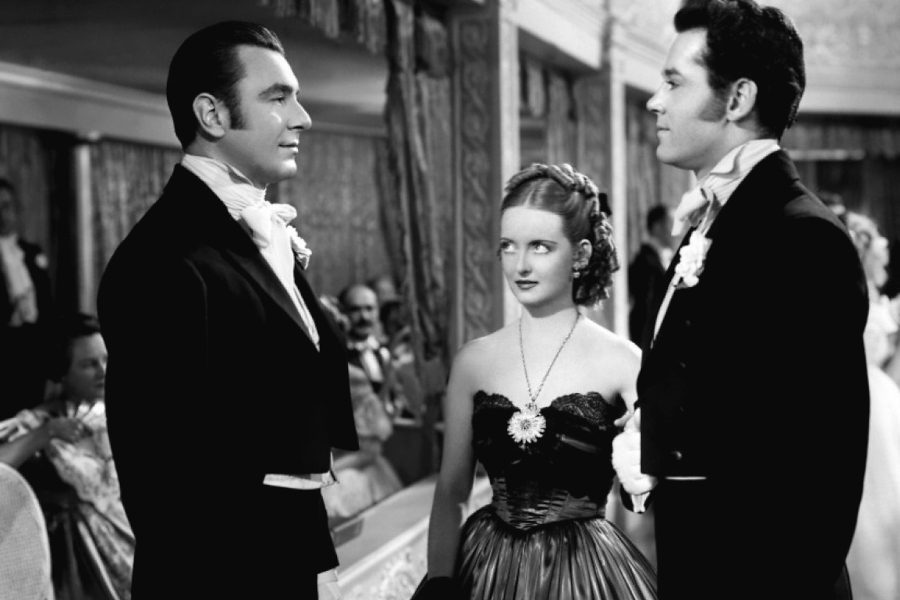 Jezebel is actually a romantic movie – mostly set in 1850s Louisiana – that has a mere subplot about a virus outbreak.

It stars Bette Davis and Henry Fonda – with Davis playing a free-spirited Southern belle who loses her fiancé (Fonda) due to her stubborn vanity and pride, before vowing to win him back.

At one point in the movie, Fonda's character attempts to convince the city authorities to take measures against an outbreak of yellow fever, which is where the virus comes into it.
18. Cabin Fever (2002)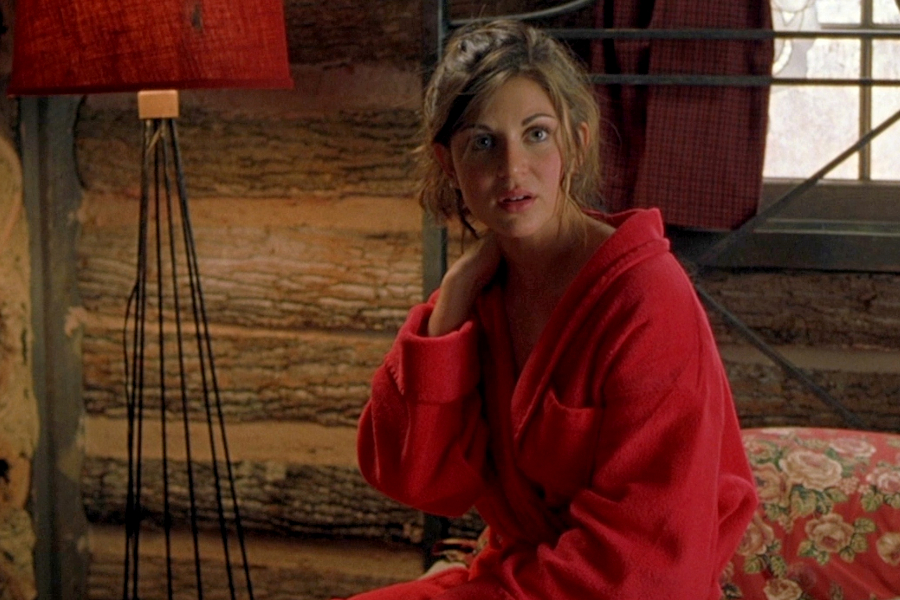 Cabin Fever was the directorial debut of horror specialist Eli Roth, which depicted a group of college graduates dealing with the outbreak of a deadly flesh-eating virus, having rented a cabin in the woods.

It starred Rider Strong and was actually inspired by Eli Roth's own trip to Iceland, on which he contracted a skin infection.

There was actually a remake of the movie in 2016 – with Roth serving as co-writer and executive producer – but we suggest avoiding it like a plague, because it was horrendous!
17. Contagion (2011)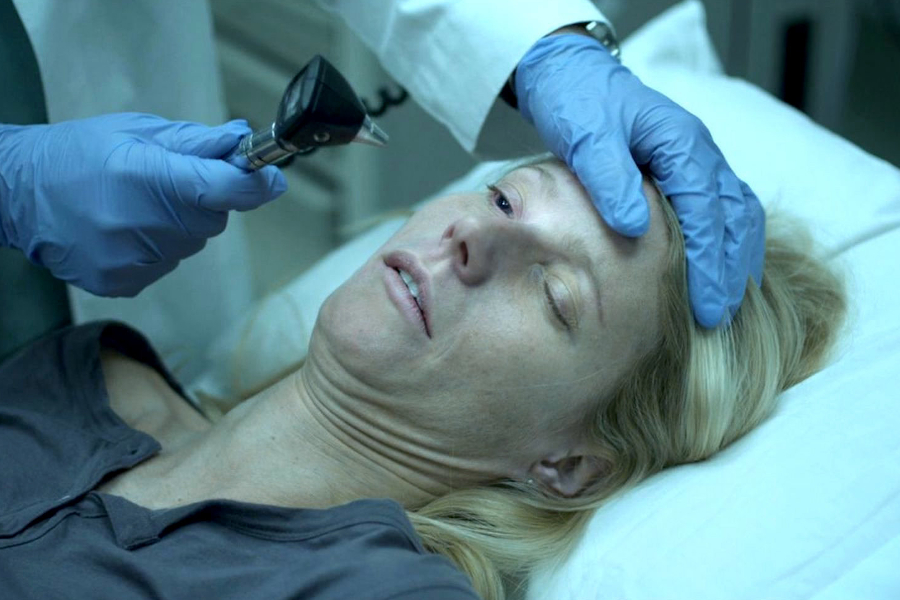 Contagion is a movie directed by Steven Soderbergh that features an ensemble cast, including Marion Cotillard, Matt Damon, Laurence Fishburne, Jude Law, Gwyneth Paltrow, Kate Winslet and Bryan Cranston.

It's about a new virus that sweeps the globe, killing millions – and its similarities to the real world situation of 2020 are truly frightening!

Not only is social distancing applied and people are seen stockpiling goods like hand sanitizer, but the virus even originated in the Far East and started with a bat! Scary!
16. 28 Days Later (2002)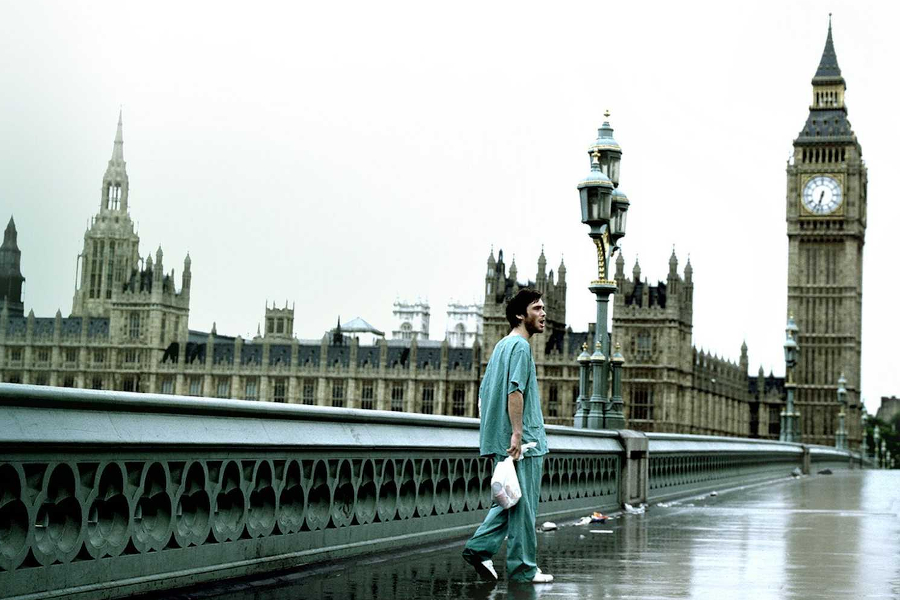 28 Days Later is Danny Boyle's brilliant movie depicting the breakdown of society following the accidental release of a highly contagious virus.

Focusing on the struggle of four survivors, the movie is credited by many with making fast-moving zombies popular – and it spawned a fantastic sequel in the form of 2007's 28 Weeks Later.

It starred Cillian Murphy, Naomie Harris, Christopher Eccleston, Megan Burns and Brendan Gleeson – and it's an absolutely essential must-watch movie for everyone.
15. Epidemic (1987)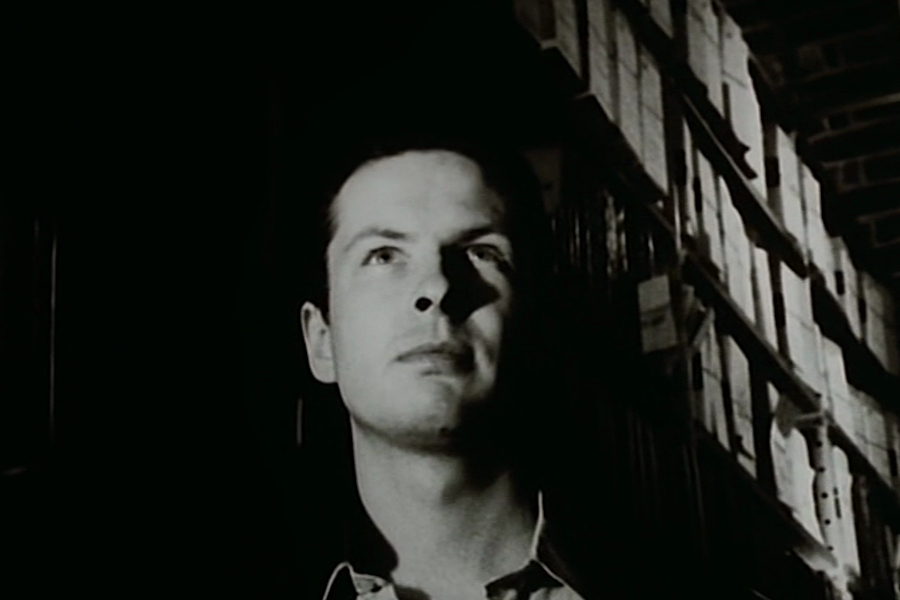 Lars von Trier's Epidemic is very different to any other movie on this list – and the premise makes for a very interesting watch!

It's about two screenwriters – Lars and Niels – who write a movie script about a deadly disease.

The twist? The disease they wrote about starts to spread in the real world and, as the movie ends, Niels himself begins to show signs of having the disease.
14. The Last Man On Earth (1964)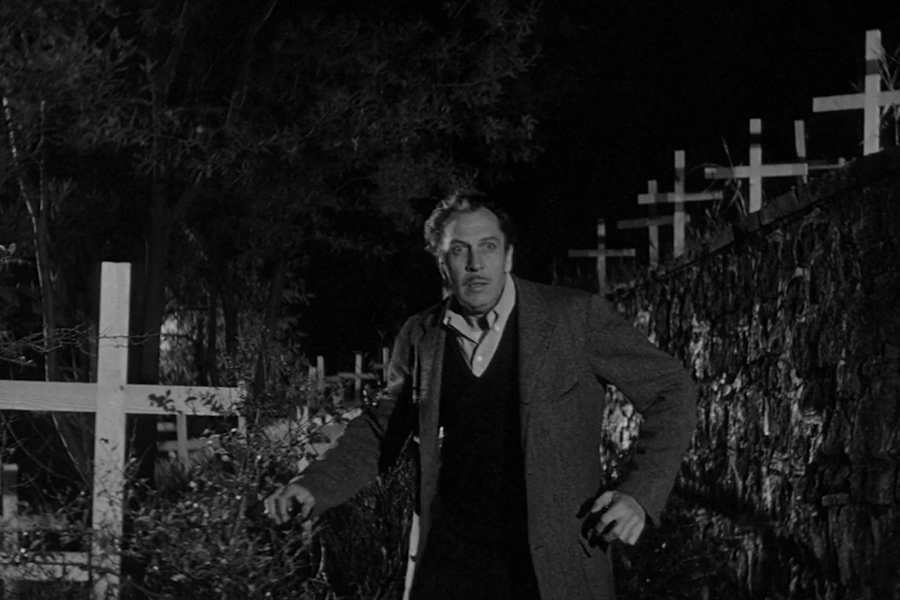 The Last Man of Earth is one of several movies loosely based on I Am Legend – the 1954 novel by Richard Matheson.

In this version, a plague has turned most of the world's population into vampiric creatures who can't stand sunlight or garlic, and Vincent Price plays Dr. Robert Morgan – a man whose family succumbed to the plague very early after the outbreak.

He tries to find a cure – and while he ultimately succumbs to a gunshot wound, his efforts were not in vain in the end.
13. The Omega Man (1971)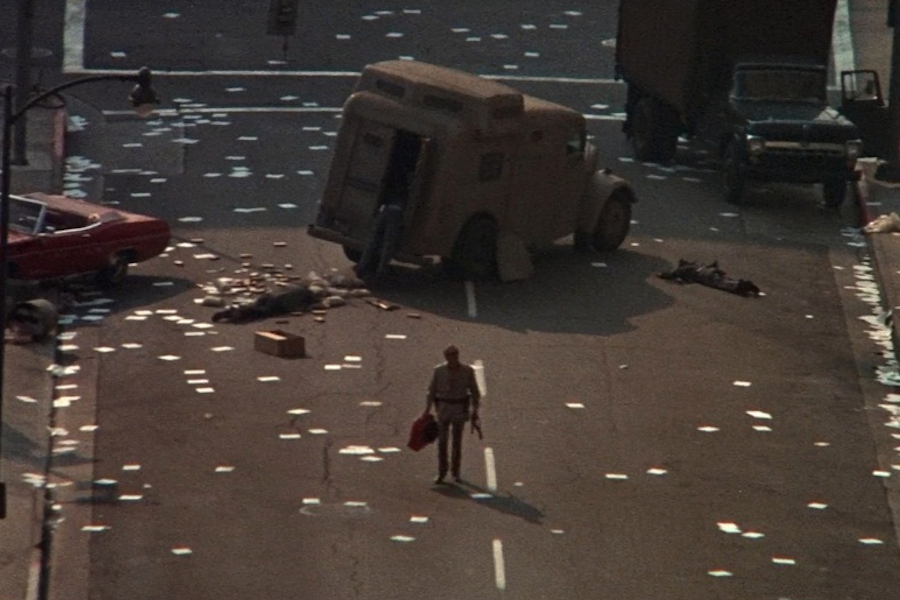 Another movie based on Richard Matheson's I Am Legend is The Omega Man.

It stars Charlton Heston as U.S. Army Col. Robert Neville, M.D. – a scientist in Los Angeles who begins to succumb to the movie's plague, before injecting himself with an experimental vaccine that works and renders him immune to it.

In this version, the protagonist succumbs to a spear wound, before ensuring the world is safe going forward courtesy of his serum.
12. Deranged (2012)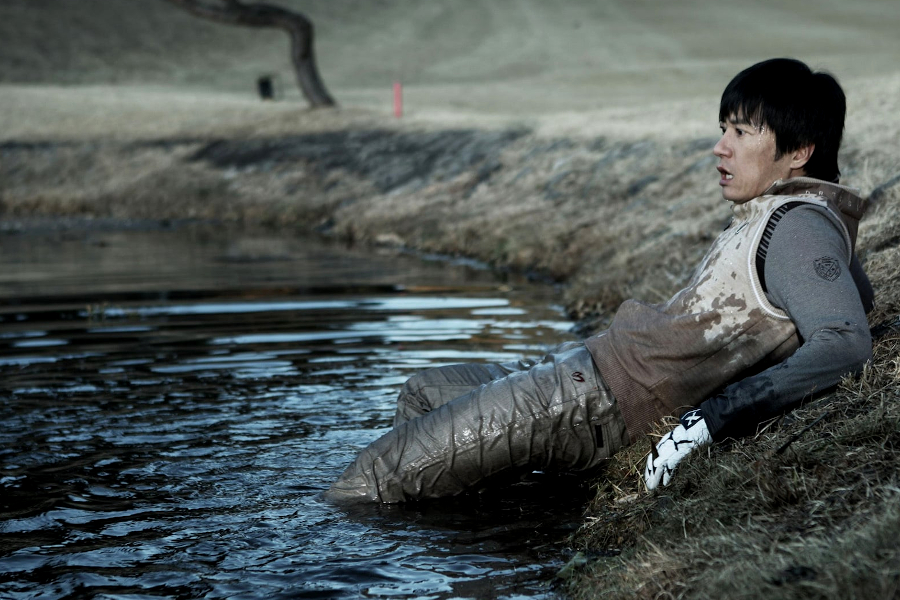 Deranged is Korea's first ever movie about an infection disease epidemic – and it's pretty damn good!

It depicts a fatal outbreak of virus-infected mutant parasitic horsehair worms – which is as disgusting as it sounds – and the victims, who have their brains controlled, display massively increased appetites without the usual corresponding weight gain (before dying gruesome deaths, obviously).

Fortunately, a drug gets manufactured that cures the infection – but not before a huge loss to the human population.
11. I Am Legend (2007)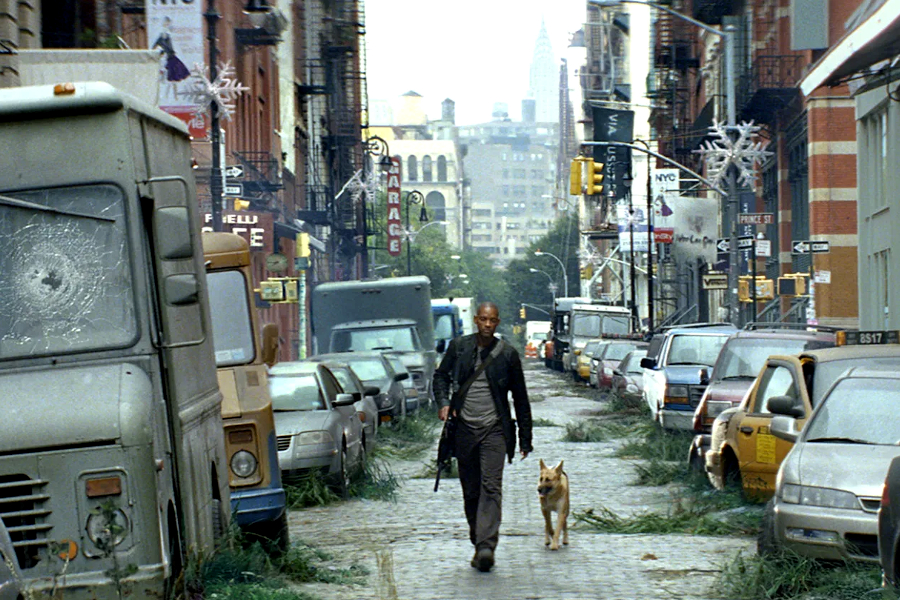 The final movie on our list that's based on the I Am Legend novel is, of course, I Am Legend.

It stars Will Smith as US Army virologist Robert Neville – a man living alone in world in which a genetically re-engineered measles virus, originally created as a cure for cancer, turns lethal, turning the population into cannibalistic mutants called Darkseekers.

He spends his time trying to find a cure and ultimately succeeds – but not without sacrificing his own life in an explosion to ensure humanity's future survival.
10. Resident Evil (2002)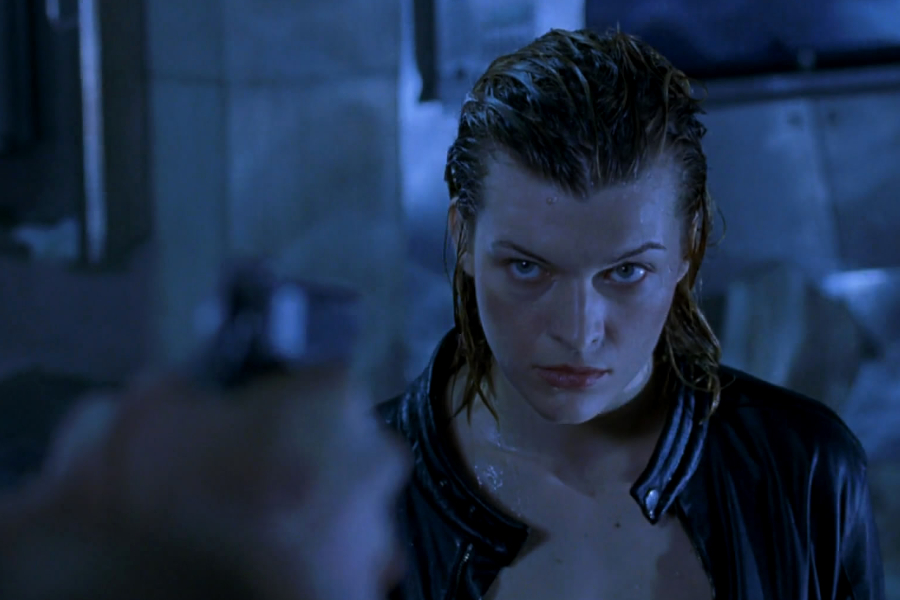 Resident Evil was the the first movie in a franchise that has since spawned no less than five sequels.

It is, of course, loosely based on the hugely popular video game franchise of the same name.

It tells the story of Milla Jovovich's Alice and a band of Umbrella Corporation commandos as they attempt to contain the outbreak of the corporately-manufactured T-virus – which turns those infected into flesh-eating zombies – at a secret underground facility.
9. Flu (2013)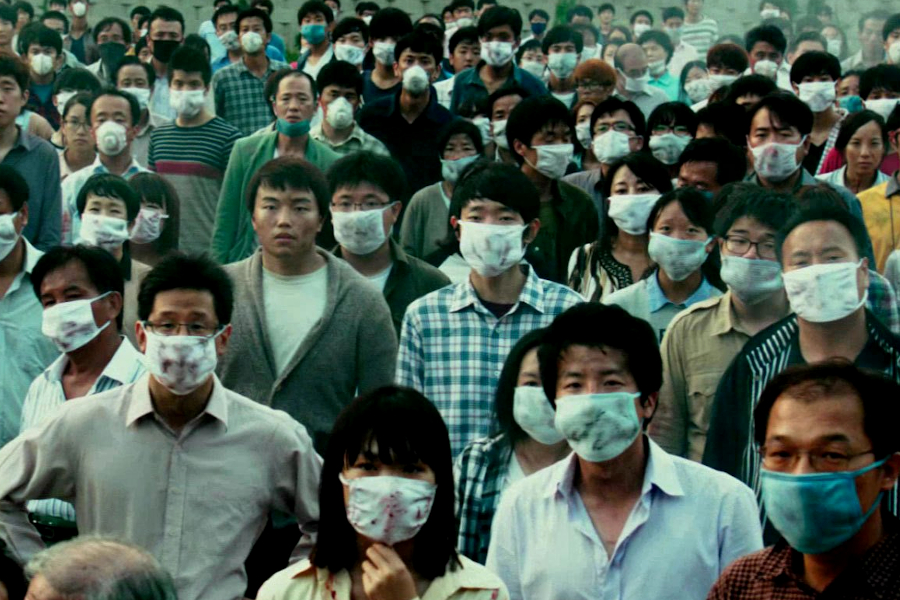 Flu is another Korean movie and the clue's in the title with this one – it's about an outbreak of a deadly strain of H5N1 (a subtype of the influenza A virus) that kills its victims within 36 hours.

The virus throws the district of Bundang in Seongnam – which has a population of nearly half a million people – into complete chaos.

There are fights between the army and enraged mobs, but things calm down in the end and the movie ends just prior to a vaccine being created.
8. Outbreak (1995)
Outbreak is arguably the most famous movie on this list and it has an ensemble cast that includes the likes of Dustin Hoffman, Rene Russo, Morgan Freeman and Donald Sutherland, and co-stars Cuba Gooding Jr., Kevin Spacey and Patrick Dempsey.

It's about an outbreak of a fictional Ebola-like virus in Zaire and its spread to the U.S.A.

It's mainly medical and disease research centres and it speculates about how far military and civilian agencies might go to contain the spread of a deadly, contagious disease.
7. [•REC] (2007)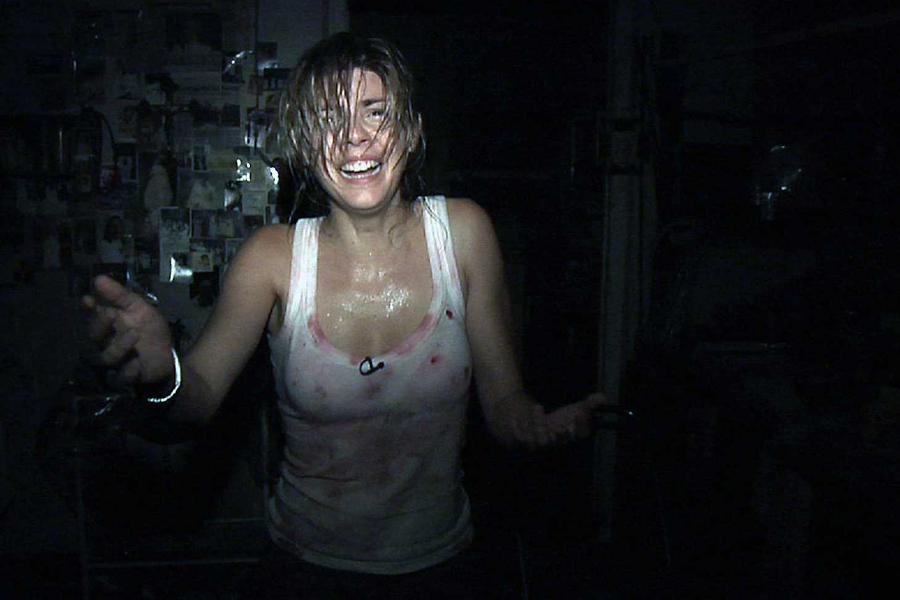 [•REC] is a Spanish found-footage movie, about a reporter and her cameraman covering a virus situation that sees people showing animalistic and murderous behaviour.

It's great and it spawned a trio of sequels set in the same universe – but in different settings, such as an airport.

There was actually an American remake called Quarantine, which was also very watchable (but we haven't included that here, because including a remake of a movie that's already on the list felt like cheating!).
6. Infection (2004)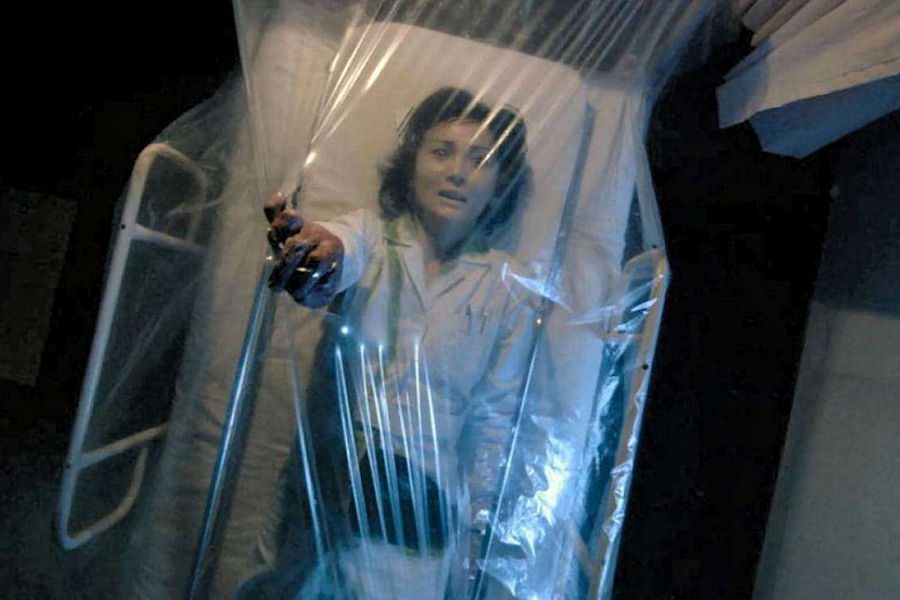 Infection is a Japanese horror movie a about a run-down hospital in which a doctor's mistake unwittingly creates horrific consequences for the staff.

When a patient dies of an unknown virus, the body is left hidden and unattended in an attempt to cover up the mistake – and the condition begins to spread as a result.

Unlike other viruses, this one spreads mentally, infecting the subconscious of its victims – and causes victims' bodies to deteriorate into a green goo. That unique premise – and a series of cool twists – make Infection a very interesting movie.
5. Doomsday (2008)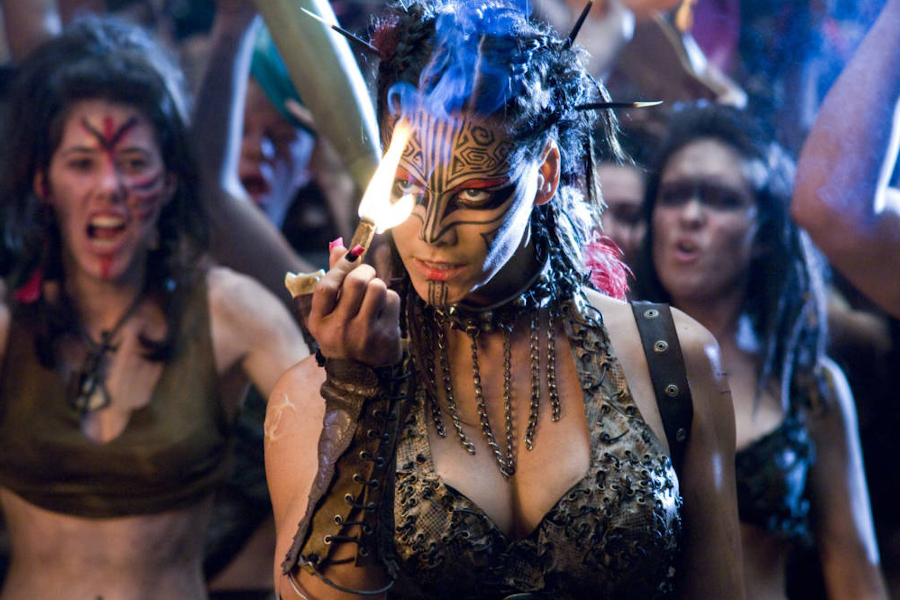 Doomsday – written and directed by Neil Marshall – takes place in Scotland in the future, after the country gets quarantined because of a deadly virus.

When the virus is found in London, political leaders send a team to Scotland to find a possible cure, but they run into two unique types of survivors – marauders and medieval knights – and madness ensues.

It has a great cast that includes Rhona Mitra, Bob Hoskins, Malcolm McDowell and Alexander Siddig – and it's well worth a watch.
4. The Crazies (2010)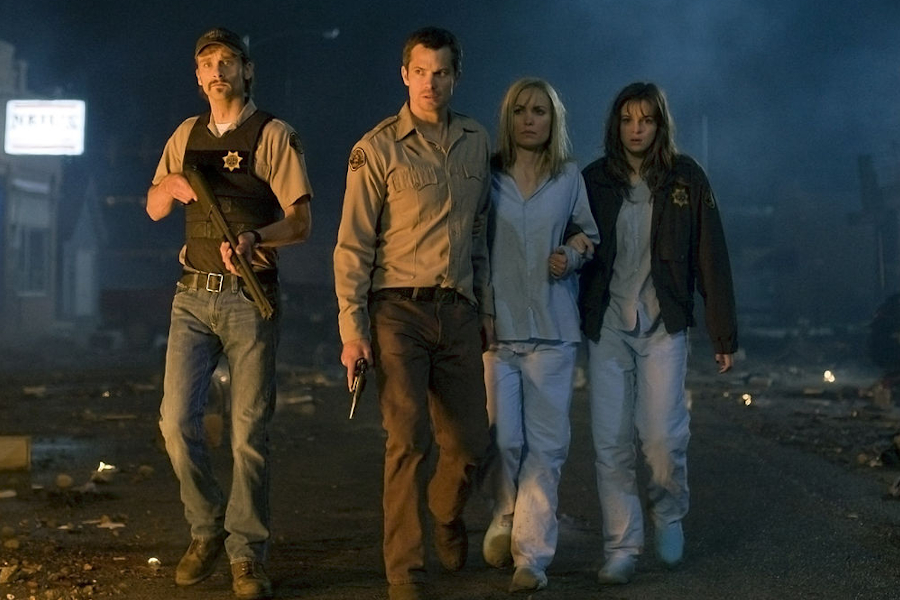 The Crazies is remake of the 1973 movie of the same name – with the late, great George A. Romero serving as an executive producer, having written and directed the original.

The movie focuses on a fictional Iowa town that becomes finds itself exposed to a military virus that turns those infected into violent killers.

It stars Timothy Olyphant and is genuinely an improvement on the original (only slightly, though), which is why we opted to include it at its predecessor's expense.
3. Blindness (2008)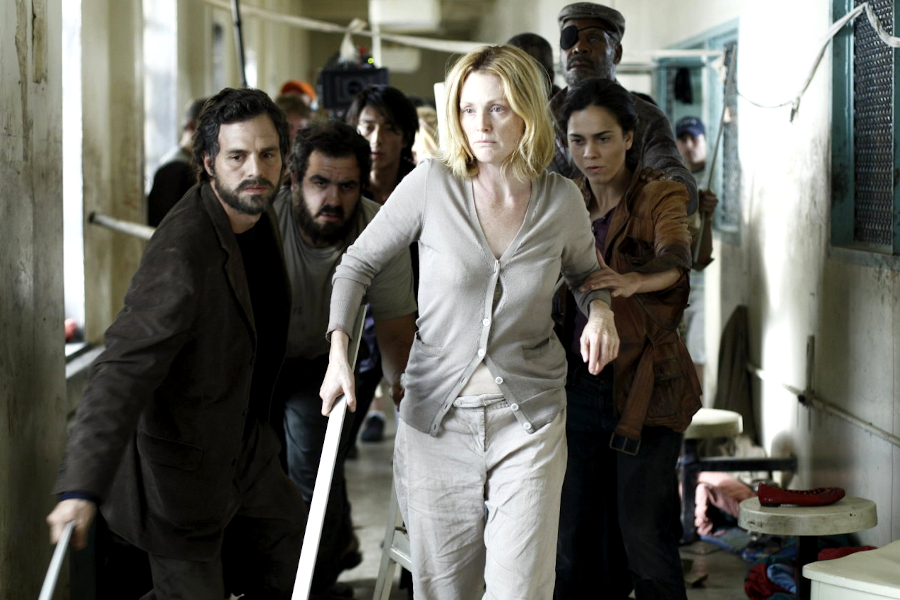 Blindness adaptation of the 1995 novel of the same name by Portuguese author José Saramago about a society suffering an epidemic of blindness.

It follows the exploits of a doctor, who is suffering from the titular condition, and his immune wife who fakes it to ensure she stays by his side when he gets sent to what is essentially a concentration camp.

It stars Julianne Moore and Mark Ruffalo, with Danny Glover and Alice Braga – who also appeared in I Am Legend – in supporting roles.
2. Carriers (2009)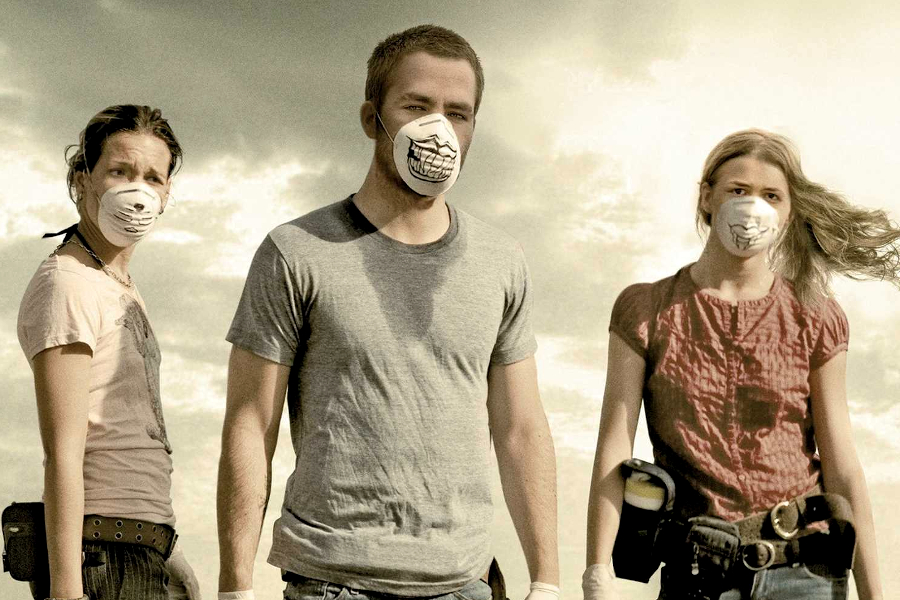 Carriers is a very gory body horror movie about a virus that has affected the population of the entire planet.

It stars Lou Taylor Pucci, Chris Pine, Piper Perabo and Emily VanCamp as four survivors attempting to avoid the ever-present threat of becoming infected.

Specifically, it sees them attempting to reach a beach motel where they intend to wait for the pandemic to die out – but, rather unsurprisingly, not all of them make it.
1. Twelve Monkeys (1995)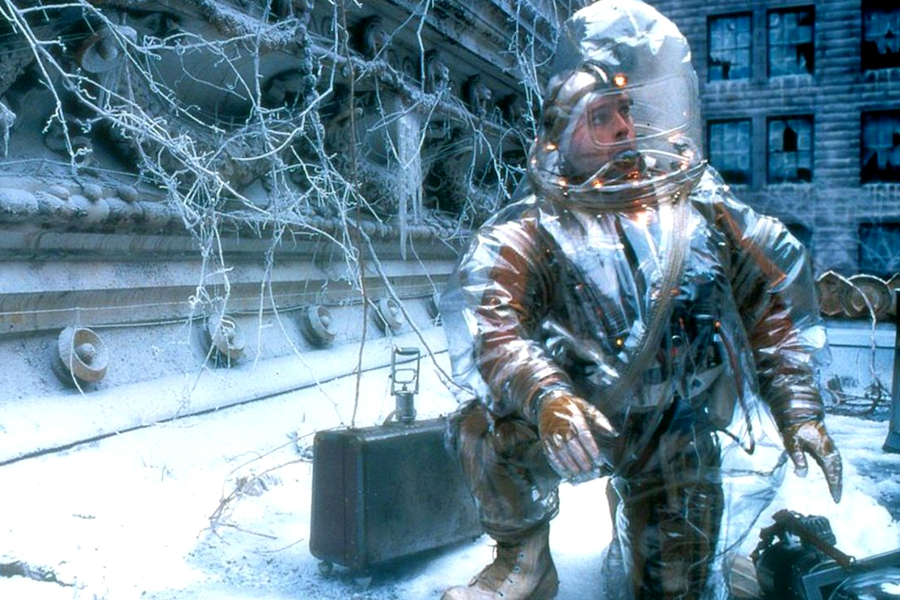 Like Outbreak before it, Twelve Monkeys is the other movie that could stake its claim to be the most well known on this list – and it's very good.

It was inspired by Chris Marker's 1962 short film La Jetée and has a great cast inluding Bruce Willis, Madeleine Stowe and Brad Pitt – with Christopher Plummer and David Morse in supporting roles.

It's set in a future world devastated by disease and it sees a convict sent back in time to gather information about the man-made virus that killed almost every human population on the planet.
What do you think of our list? Do you have a favourite virus outbreak movie? Let us know!