Everybody in this world loves to travel. It gives a feeling of having set something free. Moreover, our ancestors have always advocated us to undertake trips from time to time. That's because it increases our knowledge and changes our perspective and mindset towards life. This is why people save money and then splurge it all over a dream trip, just so that they can see some far corner of the world. They also take photographs, as memories, of that wonderful experience and show(or show off) these reminiscences of these voyages to their near and dear ones. But what if something goes wrong?
1. Finally, This Man Got To See The Golden Gate Bridge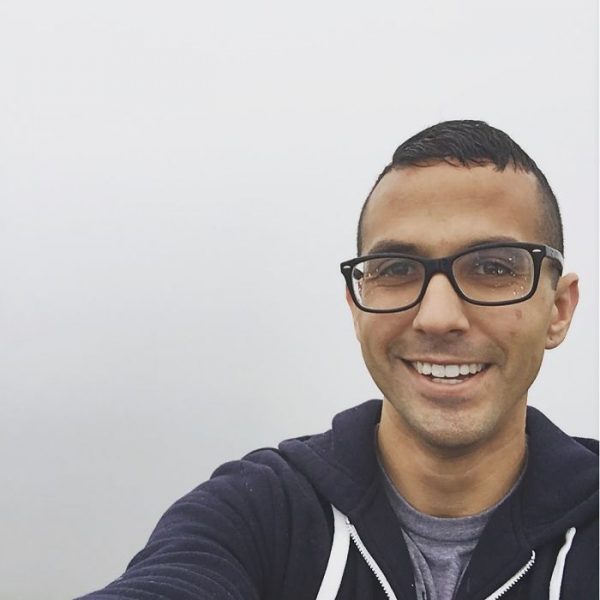 This man wanted to click a picture of himself at the Golden Gate Bridge in San Francisco in California. The Golden Gate Bridge is a sort of a landmark that has become synonymous with the city of San Francisco and attracts a lot of visitors. It has been also a hotspot for some crackheads to jump off it. This man would be compelled to take a jump because all he was able to capture was a foggy background with not even a speck of the bridge. Care to look at the weather beforehand?
2. Woke Up Early To See Machu Picchu In The Morning?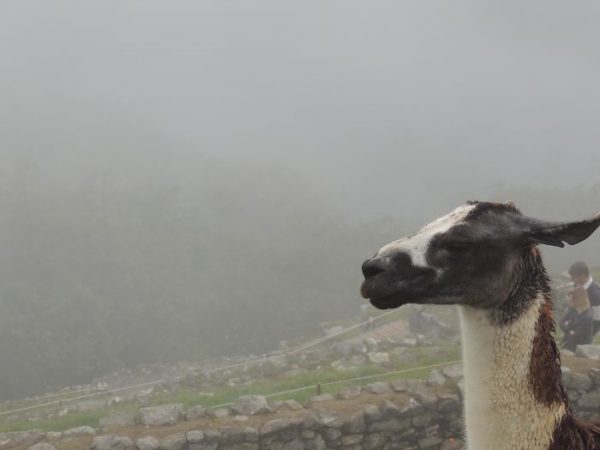 As you can see weather can play quite the spoilsport when you go for a trip, especially if you are traveling overseas. You should research about the weather in advance. You never know what you are going to experience once you reach the spot. This person here wanted to take a picture of the renowned Machu Picchu relic, but he got the snap of llama instead!
3. When You Travel Thousands Of Miles To See The Big Ben, But You Get To See This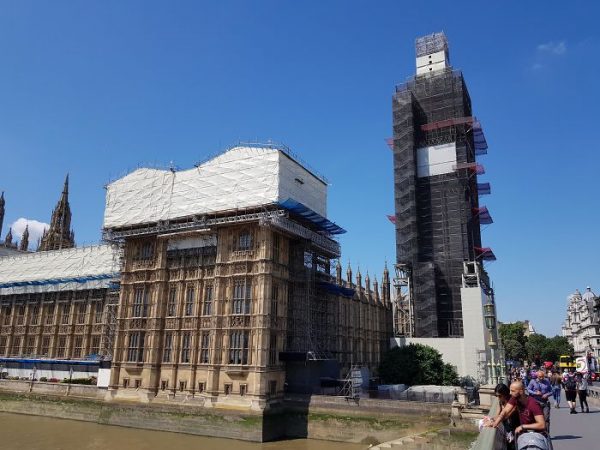 London has always been a popular destination among travelers. The structure of Big Ben, the great Grandad clock that can be seen all over, is a trademark of the city. However, if you love the United Kingdom and travel half of the world just to see The Big Ben and in return, you get to see this, how are you supposed to feel?
4. Mom Took Our Picture At Mt. Rushmore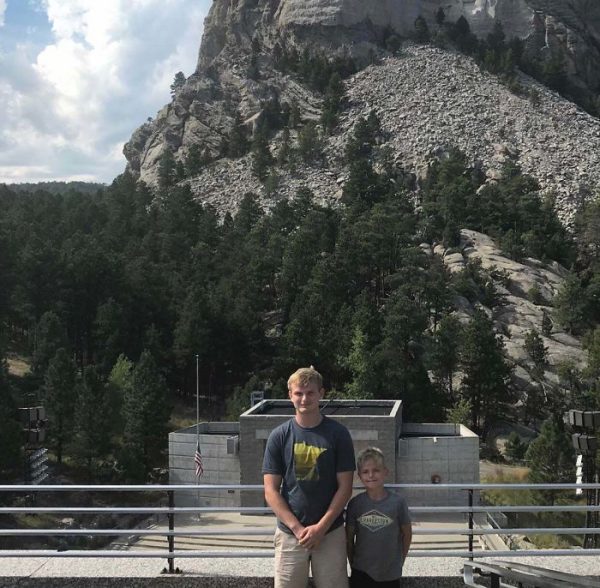 Mt. Rushmore is another mark of the USA's great culture. Despite being the revered figure that it is, it doesn't somehow get the respect it deserves. These boys wanted to get their picture in front of Mt. Rushmore, and thanks to their Mom, they got one hell of a picture.
5. He Took A 6 Hour Journey To See Hitler's Nest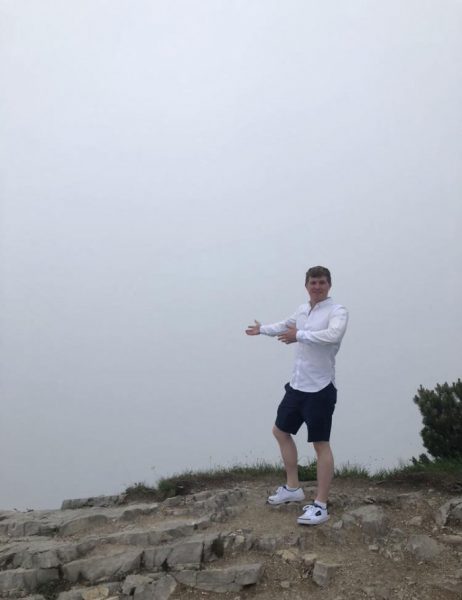 Hitler's nest or the Kehlsteinhaus is a mark of the evil dictator's reign. It was a place where the ruthless tyrant and his comrades would plan how to spell more trouble in the world. Presently, it has become a historical tourist spot that attracts a lot of trippers from around the world. This dude wanted a picture of himself pointing towards the nest but by the looks of it, he's pointing into nothingness.
6. Here's What The Great Wall Of China Looks Like During A Dream Trip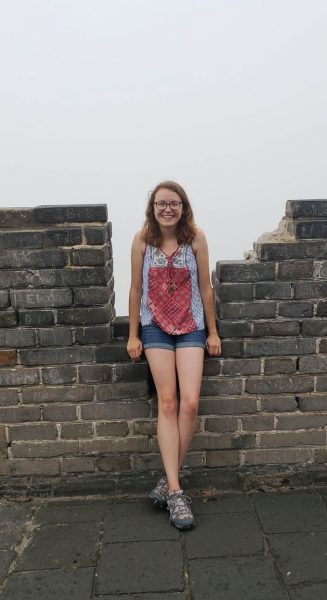 Among the topmost travel destinations, China is one of the most preferred places. One, it has many historical pieces of architecture to show off to the world. Second, it is damn cheap to stay in China. This girl and her boyfriend traveled from the west to the east, into the forbidden city. They take a picture atop The Great Wall. But where in the blazing hell, is the wall. That's what you get when you have a dumb boyfriend.
7. Here's What You Get After A 4-Day Trek To Machu Picchu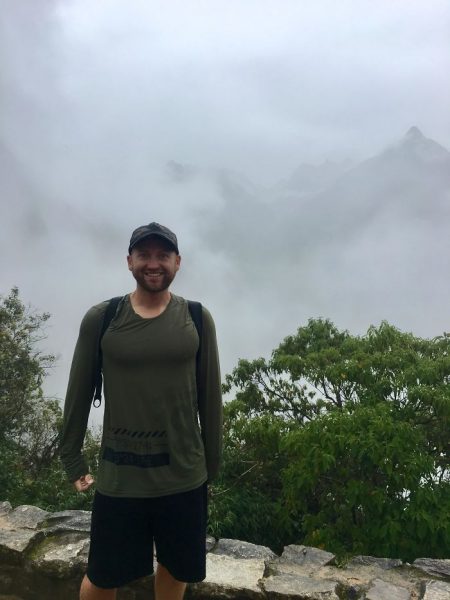 Another Machu Picchu disaster in the making? This time, however, the fog was not the lone culprit. The trees also came in between. Not only do they not look at the weather, these dudes do not even know how to take a decent picture.
8. My Savings For A Trip To Mt. Fuji Go Down The Drain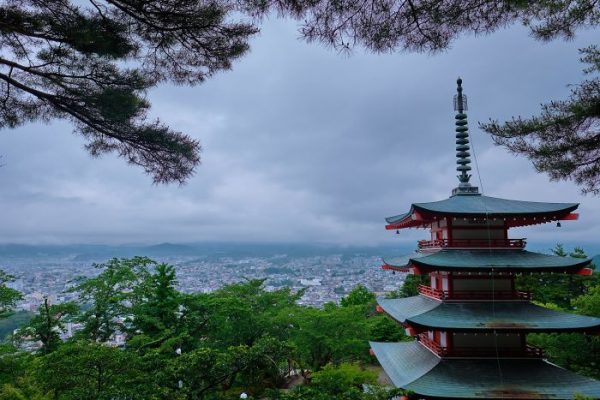 Mt. Fuji is an attraction in Japan. It is a dormant volcano, that has been asleep for years. So the Japanese have advertised it as a tourist attraction. And if you have a look at its beauty, then you will certainly agree with this fact. This person wanted to show off to his/her buddies that they have been there and done that. But seems that they have committed a fiasco at their own expense. Where, oh where, is the mountain?
9. Have A Look At Grand Canyon, If You Can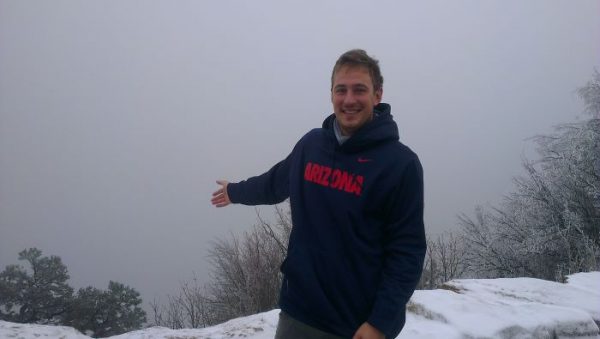 Buddy, you need to wear glasses and you also need a fog dispenser, because we did not get a glimpse of the Grand Canyon behind your back. So stop waving your hands like you are showing us something nice!
10. Just Look At The Majestic Sight Of Mt. Everest Nepal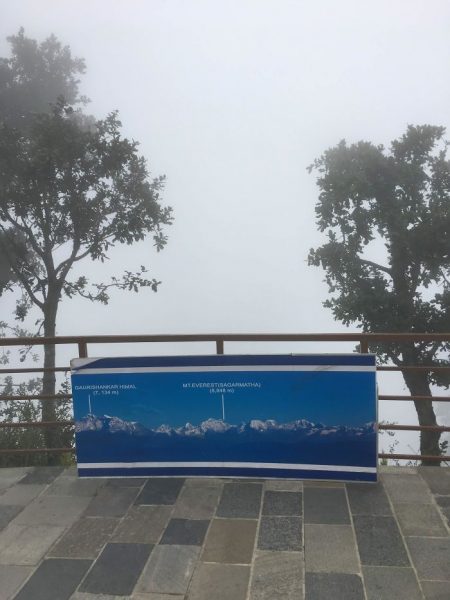 Apart from the board, there is no proof that you are on top of the highest peak in the world. But if you ask me, then I need to question you about your common sense and your photography skills. That's because you have spoiled the excitement that you had built up in the first place itself.
11. You Need To Pray A Lot For Seeing The Golden Bridge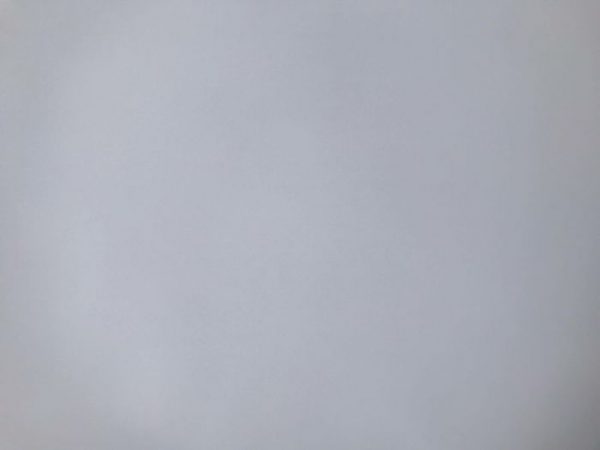 Another person wanted to take a picture of the Golden Gate Bridge. But he/she could not see it. Either they should pray to God to get a glimpse of the Golden Gate Bridge or wait for summer to click a photograph. Common sense, people, you need it.
12. The Case Of The Masterpiece That Disappeared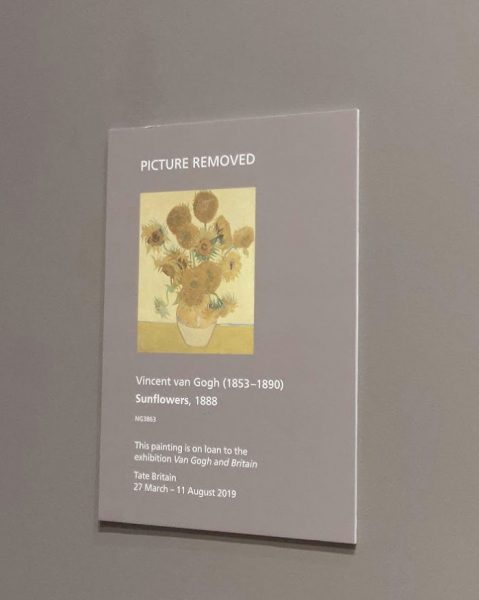 London's National Gallery consists of the most exquisite pieces of art. Vincent Van Gogh's Sunflowers is just one of them. The entrance to this exhibit is free. A tourist flew in to see the masterpiece(of course, an art enthusiast), but she learned that it had been loaned to another exhibition which had a $25 entrance fee. Her bad luck, what else can you say?
13. Neuschwanstein Castle Has Never Been So Elusive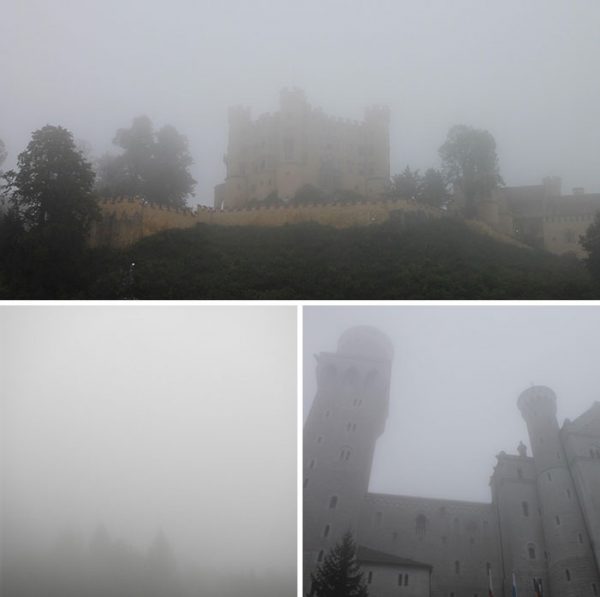 Neuschwanstein Castle is a relic that has been famous all around the world, yet there are not many visitors. Why? Just have a look at it. It is engulfed in fog for a portion of the year, especially in winter. This woman flew for 10+ hours and this is what she got in return.
14. Where Art Thou, Mt. Rushmore?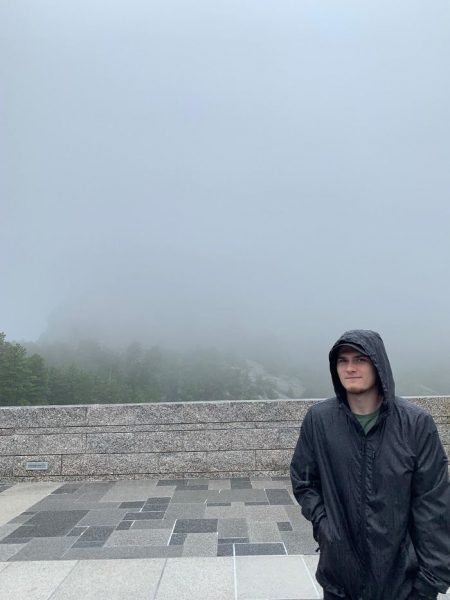 After driving for 1.5 hours in extreme weather conditions, this boy and his friends somehow made it to Mt. Rushmore, in hopes that they would be able to see the ultimate work of architecture. But the fog was not as forgiving.
15. Mt. Rushmore's Head Does Not Peek Out Of The Fog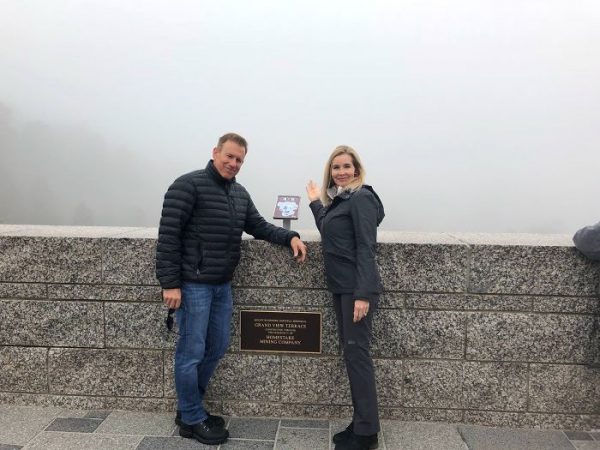 This person's parents paid a visit to Mt. Rushmore. But they did not get to see the head of even one of the Presidents of America. Maybe, the fog was stronger than the will of the Presidents.
16. Hide And Seek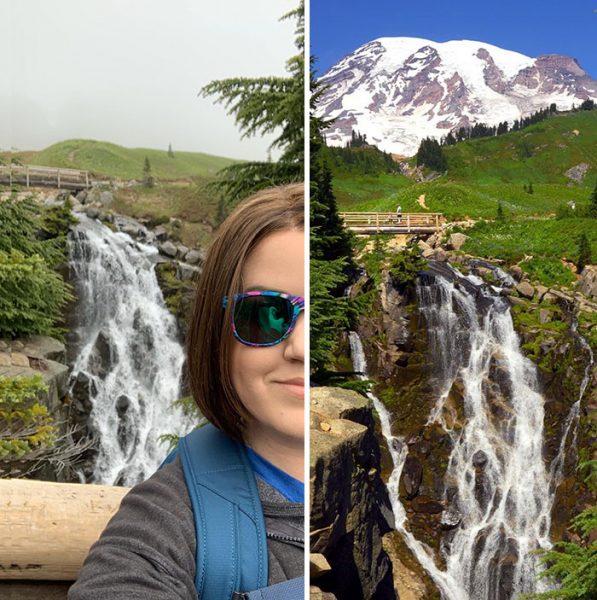 Mt. Rainier is one of the naturally scenic tourist hotspots, where nature does not play a spoilsport that often. But when you are down and out on your luck, then you are just done for! This woman drove for 21 hours straight to reach this destination, and this is what she received at the end of it.
17. Mt. Fuji In The Morning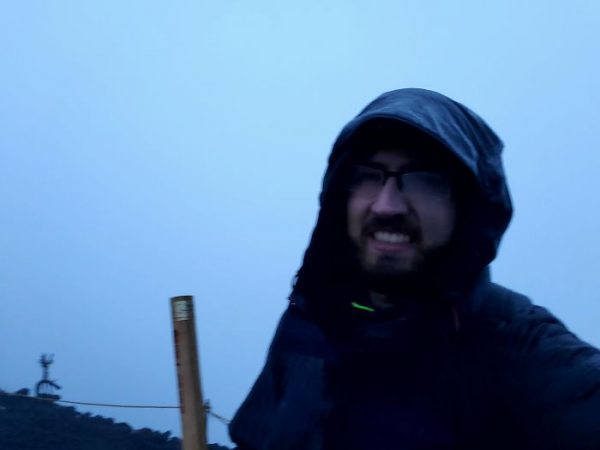 Mt. Fuji has always been engulfed in fog. So there are many tourists who try to act smart and try to catch a glimpse and capture pics, before the fog sets in. What they do not realize is that Mother Nature is the smartest of all. She does not spare anybody. Here you see the peak covered in fog at 4 am in the morning. So, his plans were an utter failure for his mission.
18. The Cliffs Of Moher Are Way Too Shy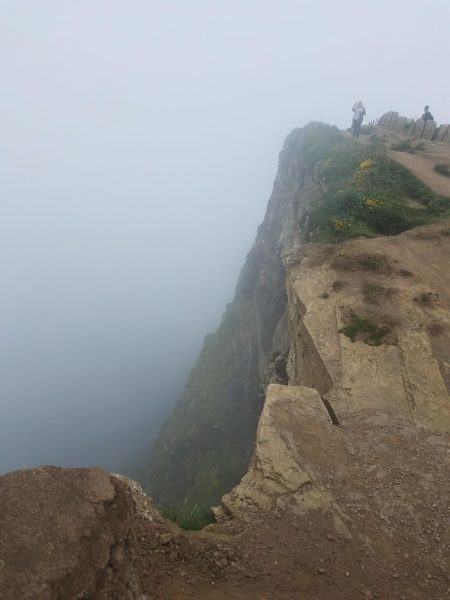 Here is another man who took a 8-hour flight, after 5 weeks of waiting, and then he even took an hour-long bus ride to have a look at the cliffs of Moher. But it seems like the fog had other plans and he could not see the cliffs as he wanted to. Maybe some other day, you will have your wish fulfilled, pal.
19. Atop, The Himalayas On Mt. Manaslu, Searching For The Summit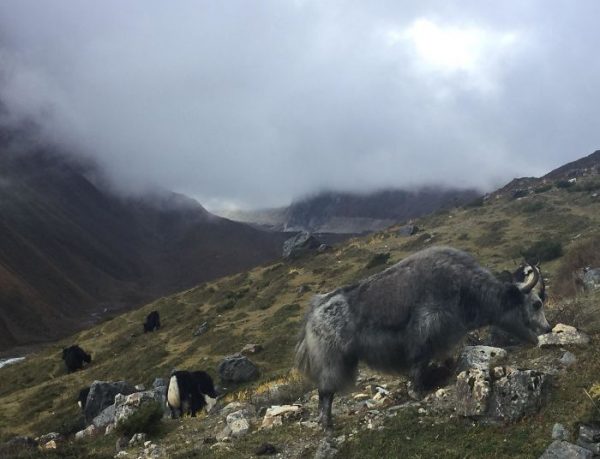 This dude went on a three-week trek on the Himalayas on the top of Mt. Manaslu. He had many plans in his mind. He thought he would take a lot of pics in the Himalayan range, one mountain to other. But all his plans went down the drain, because he could see it only once amidst the fog.
20. Another Machu Picchu Failure
Seriously, somebody needs to have some guidelines in place for Machu Picchu. How come every dude makes a mess of their pictures atop the mountain? Is it a curse? Or
21. The Great Wall Of Disappointment
This girl flew over 13+ hours just to see The Great Wall Of China. This is the picture that she got after her mettle. She should consider herself lucky, because others were either hounded by the foggy weather or they were accompanied by a dork who didn't know how to take a photograph.
22. Casa Batllo In Barcelona Has Battles Of Its Own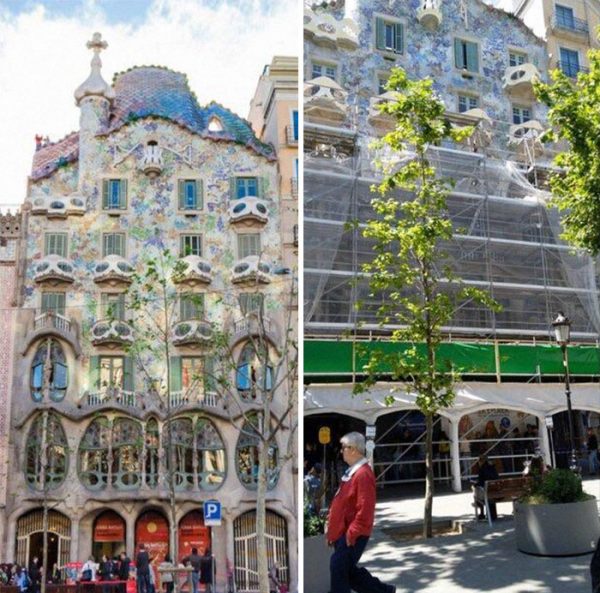 Casa Batllo is a Spanish relic that is located in Barcelona and it has thousands of footfalls every year. Thanks to the great Spanish culture and architecture, nobody is disappointed ever. Except this lady who posted this picture. She went for a visit and the Castle was shut down for repairs.
23. Ah, Finally A Glimpse Of The Golden Gate Bridge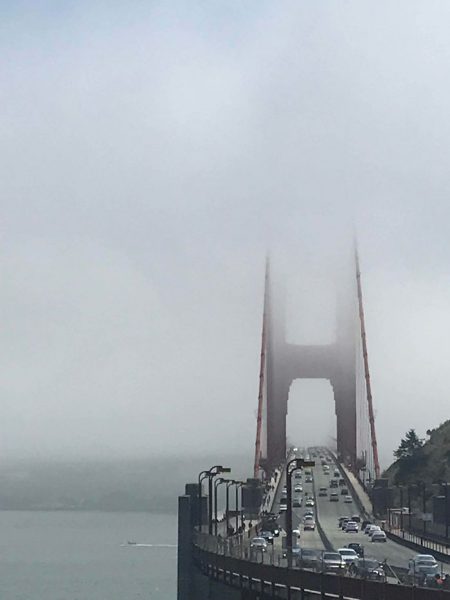 The Golden Gate bridge finally shows its face in this post. But still, the picture is not complete if the top of the bridge is not in clear view. But this person should consider themselves lucky, because the others were not able to even see a bit because of the fog.
24. All The Hard Work For Getting A Glimpse Of 95 Theses In Vain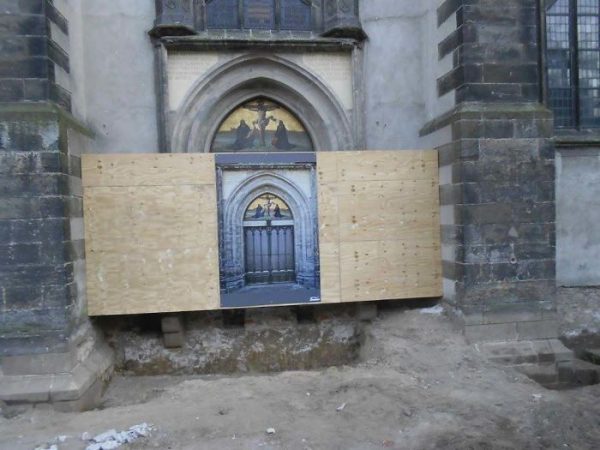 The 95 Theses is an important and historical piece of work in entire Europe. It was nailed to the door of Wittenberg Castle Church by Martin Luther. This person traveled a long way to get a glimpse of it, and the specific door in question was closed down, for restoration. When you are out on luck, this is what you get.
25. Mt. Rushmore Or No Mt. Rushmore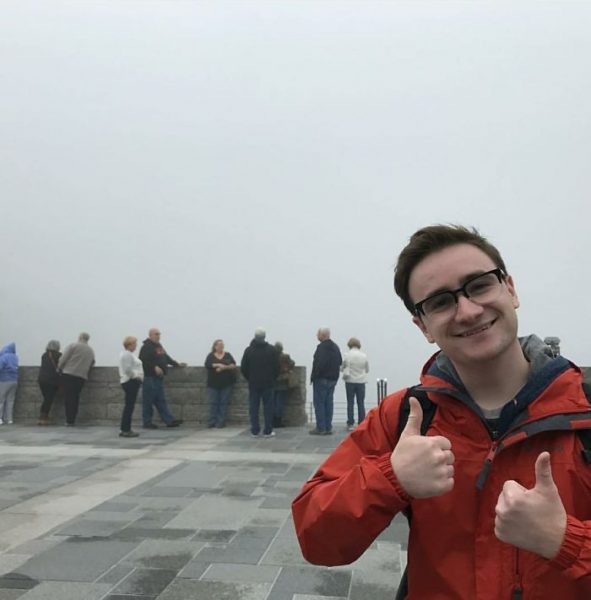 Again the weather played its part in destroying a photo of Mt. Rushmore. Can't understand why the boy is so happy and why is he flashing the thumbs-up sign? He's happy that he's failed or he's happy that the fog has won the deal? South Dakota can be foggy at some times of the year.
26. A Bridge To Nowhere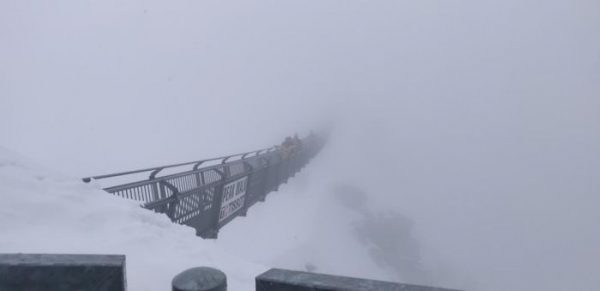 This is the bridge near glacier 3000 in Switzerland. This dude who posted this picture traveled all the way from USA to Europe just to get a glimpse of it. Can't say whether his trip was worth it or not.
27. These Two Guys Have The Dumbest Friend Ever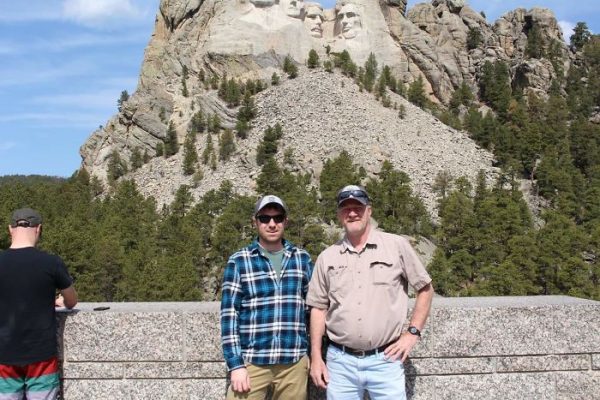 When you pay a visit to Mt. Rushmore and the weather is just right, you will get a look of the majestic mountain in full view. It is also better that you take all your photos through a selfie stick. The friend took a picture but missed out on two crucial heads. Why don't you two guys also take a swipe at his head too?
28. They Should Post It When The Big Ben Is Going To Be Under Wraps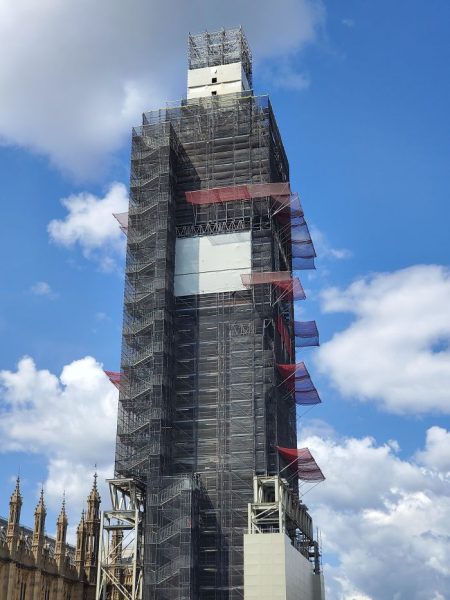 The Big Ben is a great relic of the English Renaissance and it is also a landmark that tells the world that the English Empire was once on the top. However, it would have been better if they had informed people that it would have been down for maintenance. Some of them travel past continents to see it.
29. Another Mt. Rushmore Fail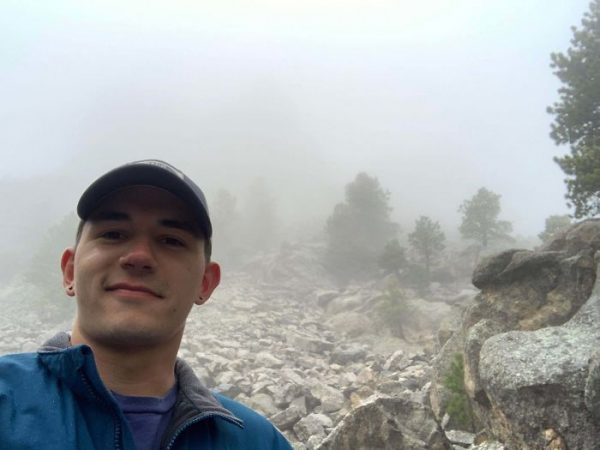 Mt. Rushmore will show its face only to those who are lucky enough to see it and smart enough to see when there will be no fog around it.
30. This Person Went Out Of The Way To See The Crater Lake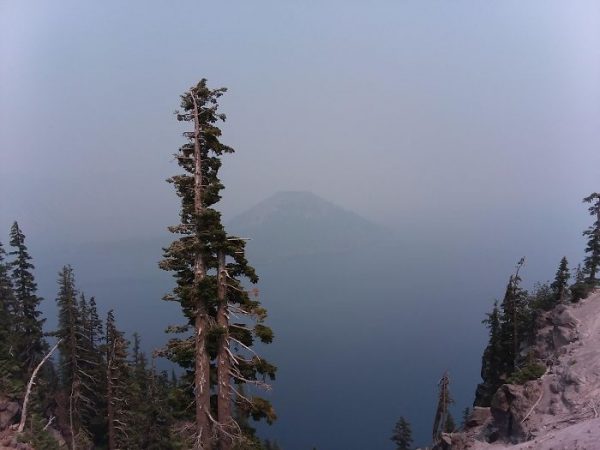 Crater Lake in Oregon is another natural marvel. A lake in midst of a volcano, Wow! This guy went out of the way to have a glimpse at it. But as luck would have it, there had been a snowstorm and the snow was not plowed out. So, this is all he got to see.