Fans want nothing more than to see their favorite Hollywood celebrities find their happily ever after. But as it turns out, not all marriages in Tinseltown get a happy ending, at least, not in the way they do in fairy tales. In the real world, marriages don't always last, no matter how rich, gorgeous, or famous these couples are. So here are some of the shortest celebrity marriages so far. We're sure they found true love with someone else already!
Miley Cyrus and Liam Hemsworth: 7 Months
Former Disney star turned singer, Miley Cyrus and Australian actor Liam Hemsworth met in 2010. They co-starred in the film "The Last Song" and fell in love for real, so they started dating. Two years later, they got engaged, but the couple kept calling it quits and getting back together again. Eventually, they got together one more time and married in 2018, but they divorced 7 months later.
Katy Perry and Russell Brand: 1 Year and 2 Months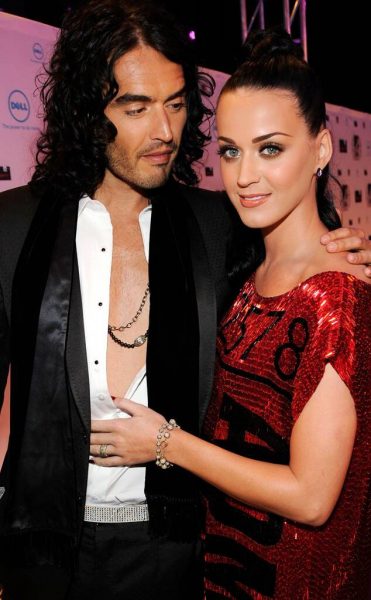 Music star Katy Perry and British comedian Russell Brand met during the VMA Awards in 2008, but she wasn't single at the time. Then, in 2009, a very single Perry was reunited with Brand and the two started dating. Four months later, they got engaged and eventually, the couple tied the knot in India in 2010. But in December 2011, they split up and claimed "irreconcilable differences" was the reason for their break up.
Elisabeth Moss and Fred Armisen: 8 Months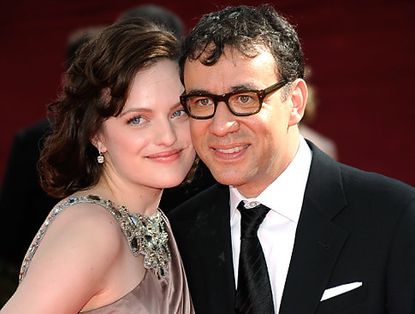 In October 2009, "Saturday Night Live" star Fred Armisen married "Mad Men" actress Elisabeth Moss. But even Armisen had to admit that he wasn't the best husband in the world, and the two ended things in June 2010. When asked by Howard Stern if Moss hated him, Armisen said, "I imagine so." But they both admitted that they had rushed into marriage without looking.
Kim Kardashian and Kris Humphries: 72 Days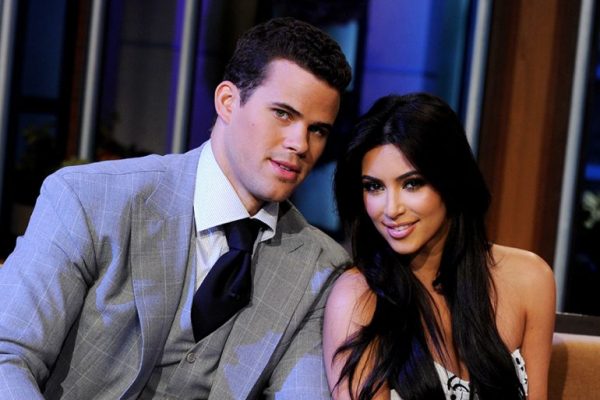 Reality TV goddess Kim Kardashian dated NBA player Kris Humphries in late 2010. Six months later, he proposed to her with a $2 million engagement ring. Their wedding aired as a two-part special called "Kim's Fairytale Wedding." But the internet claimed it was all a publicity stunt and rumors claimed that she cheated on him, which ultimately led to the two of them splitting up for good after a mere 72 days.
Robin Givens and Mike Tyson: 1 Year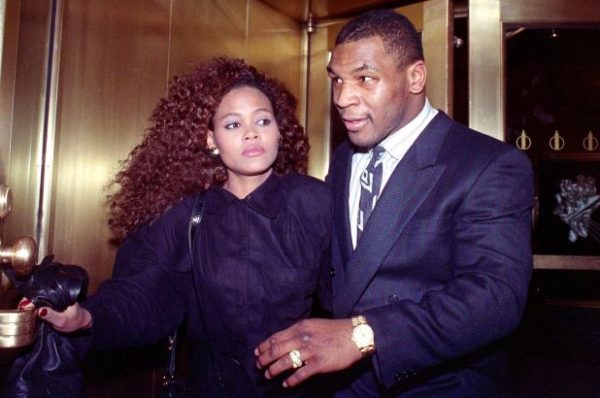 Boxing champ Mike Tyson married future "Riverdale" actress Robin Givens in 1988. Although the two seemed very much in love, Givens filed for divorce 7 months later, and the reason was pretty painful. According to Givens, Tyson thought marriage was like a fighting ring and swung his fists at her. She later described their marriage as torture. She couldn't handle it anymore after a year so she filed for divorce.
Helen Hunt and Hank Azaria: 11 Months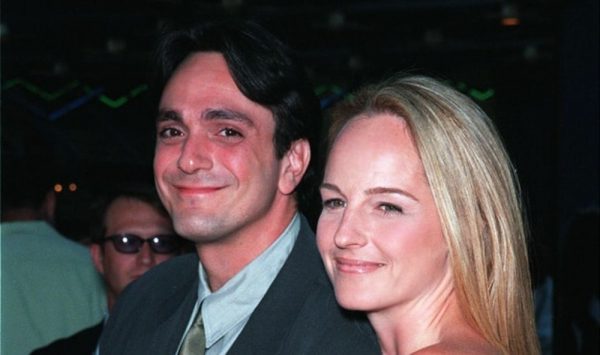 Actors Helen Hunt and Hank Azaria had been dating for six years, so it made perfect sense that these two would have a long and happy marriage, but that's not what happened. Azaria was voicing characters on "The Simpsons" while Hunt was an award-winning actress. He didn't feel like they were on the same level and he allegedly started getting jealous. Sadly, this caused a rift and the two of them split up 11 months later.
Nicky Hilton and Todd Meister: 85 Days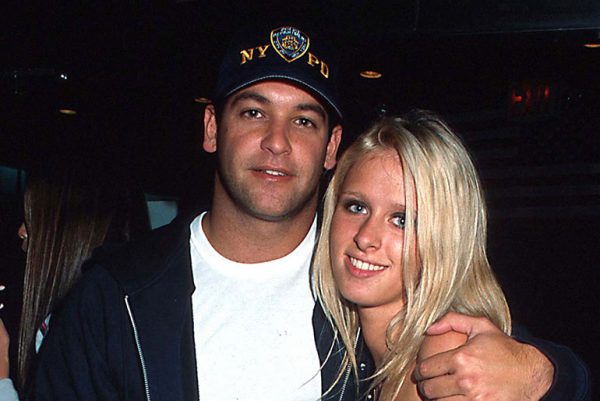 Nicky Hilton is hotel heiress Paris Hilton's little sister, and she wanted to marry big. So, in 2004, she got hitched to New York businessman Todd Meister in Las Vegas. The wedding was planned impulsively and they were trying to live in the moment. But they eventually realized that it wasn't meant to be and they had their marriage annulled 85 days later.
Lauren Holly and Jim Carrey: 9 Months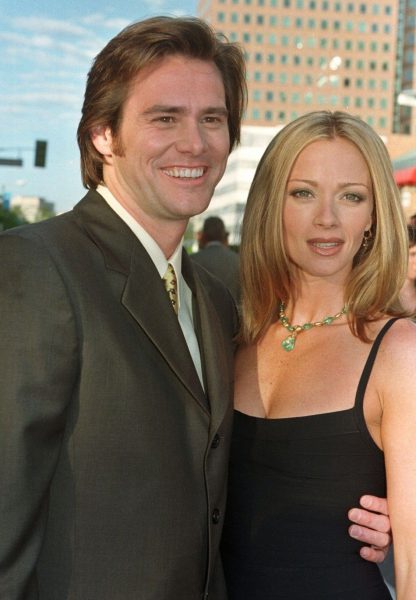 "The Mask" actor Jim Carrey met Lauren Holly during auditions for "Ace Ventura: Pet Detective." Holly didn't land a role, but she got something even better. She caught Carrey's attention and the two started dating. In 1996, they got hitched. They even worked together on "Dumb and Dumber." But 9 months into their marriage, Holly filed for divorce.
Kim Mathers and Eminem: 2 Months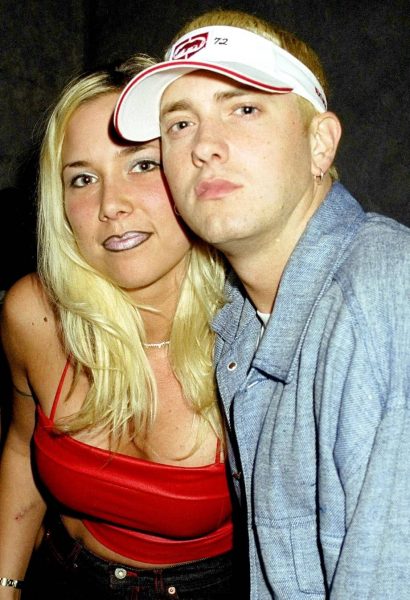 Kim Mathers and rap star Eminem were high school sweethearts and eventually got married in 1991. But fame, scandal, and substance abuse reportedly played a role in the couple's split. They divorced in 2001, but gave it another shot and remarried in 2006. Then they got divorced again that same year. The couple has a daughter together named Hailey.
Renee Zellweger and Kenny Chesney: 7 Months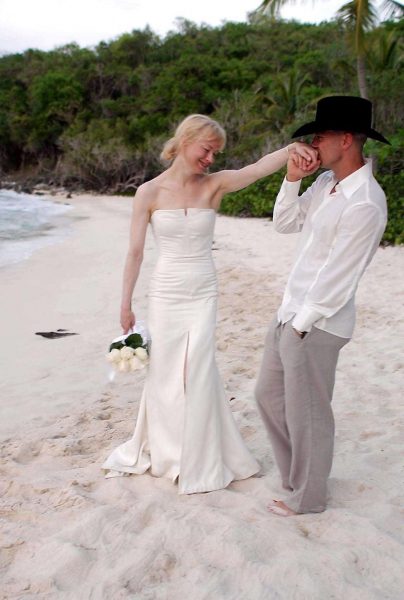 Oscar-winning actress Renee Zellweger met Grammy-winning singer Kenny Chesney in 2005 at an NBC fundraising event. Rumor had it that Zellweger had been eyeing the singer for some time and wanted to pass a note to him, but he beat her to the punch. The two kept their relationship a secret until they got married in the Virgin Islands in April 2005. But 7 months later, she filed for divorce citing fraud as the reason.
Jennifer Lopez and Cris Judd: 7 Months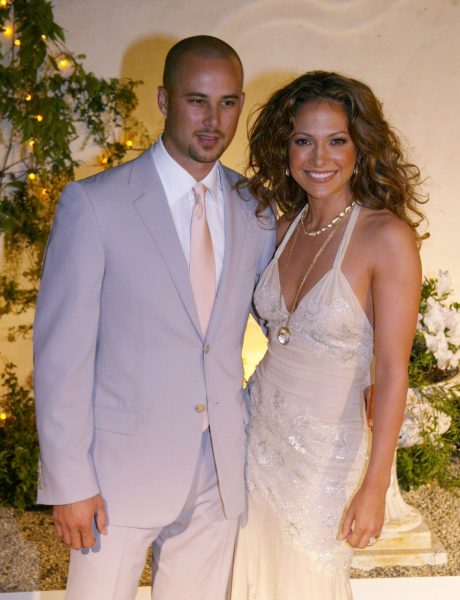 In the early 2000s, singer/actress Jennifer Lopez married Cris Judd, one of her dancers who appeared in her music video, "Love Don't Cost a Thing." They dated a couple of months and got married. But he couldn't take the pressure of being in the spotlight, so they filed for divorce in late 2001. Their settlement cost a reported $6.6 million.
Drew Barrymore and Tom Green: 5 Months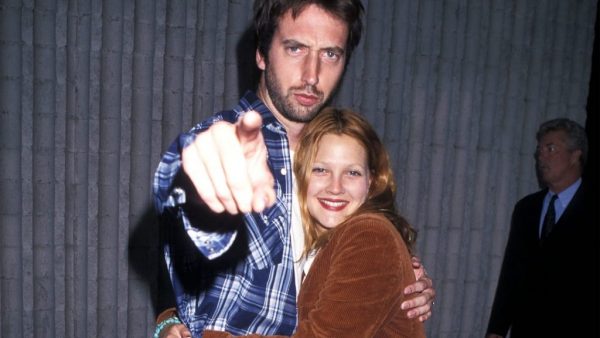 Actress Drew Barry Barrymore fell in love with Tom Green on the set of the movie "Charlie's Angels," and it was love at first sight. They started dating and soon after, Green proposed to her during a vacation in Cabo. The couple eloped in the South Pacific, but 5 months later, they were dunzo. Barrymore remarried in 2012 and had two kids with Will Kopelman, but got divorced in 2016.
Sophia Bush and Chad Michael Murray: 5 Months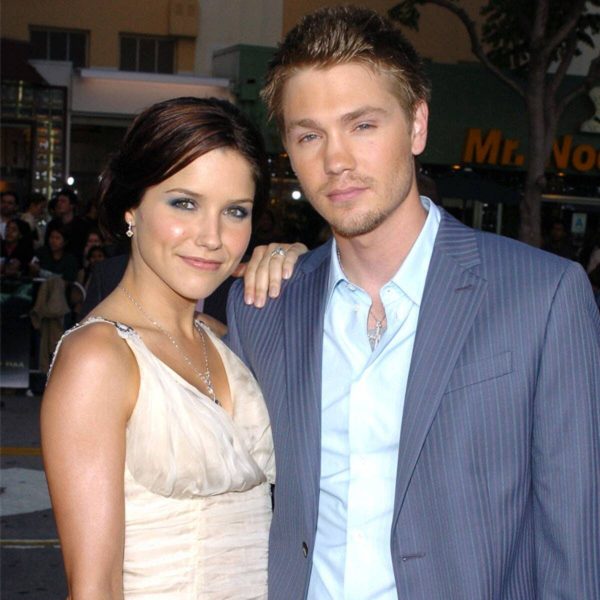 Chad Michael Murray and Sophia Bush both starred on the show "One Tree Hill." Their characters fell in love, and eventually, the actors did too. So, they started dating for a year. Then, in 2004, Murray popped the question in Australia, and they got hitched. But in 2005, they filed for divorce. Unfortunately, they were under contract and had to continue working together.
Donna Peele and Charlie Sheen: 5 Months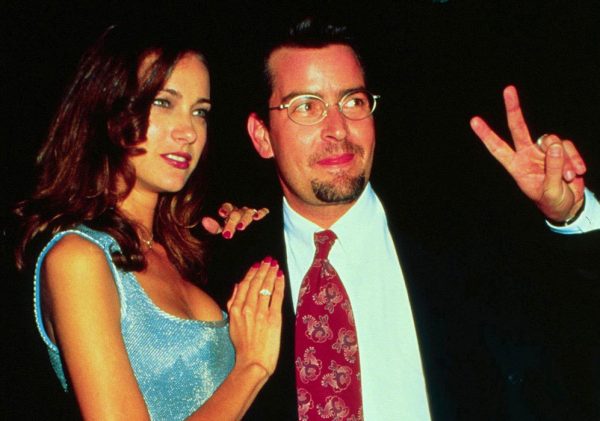 Model Donna Peele and actor Charlie Sheen met on the set of a cigarette commercial. After dating for six weeks, they got married in 1995. Unfortunately, Sheen had a reputation for being a ladies' man. He reportedly hired escorts from an agency to keep him company, and Peele wasn't the kind of gal that wanted to put up with that, so 5 months into their marriage, they split up.
Jennifer Esposito and Bradley Cooper: 4 Months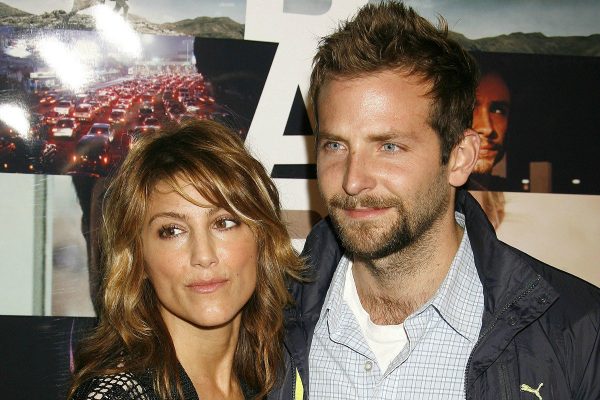 Former "Blue Bloods" actress Jennifer Esposito and "A Star is Born" actor Bradley Cooper were dating back in 2006, and no one could stop talking about them. They eventually got married in 2007, but their union ended 4 short months later. Eventually, Esposito wrote a book that talked about a man whom she described as a master manipulator, and everyone believes she was talking about Cooper.
Janet Jackson and James DeBarge: 4 Months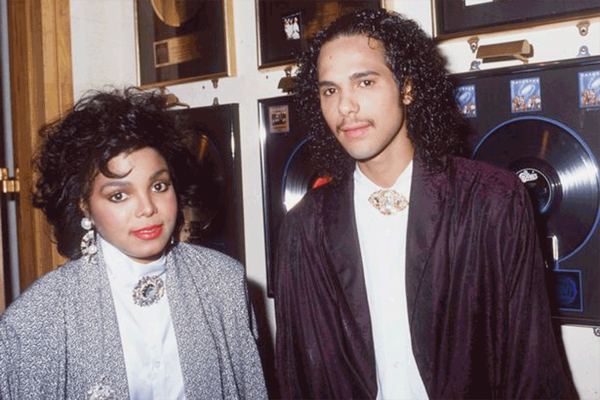 MJ's little sis, Janet Jackson married her childhood friend, James DeBarge when she was only 18. They had known each other since they were 13 and thought it would be a good idea to live happily ever after. Her father opposed the union, but she did it anyway. Unfortunately, dad was right, and Jackson filed for an annulment four months later.
Amelia Warner and Colin Farrell: 4 Months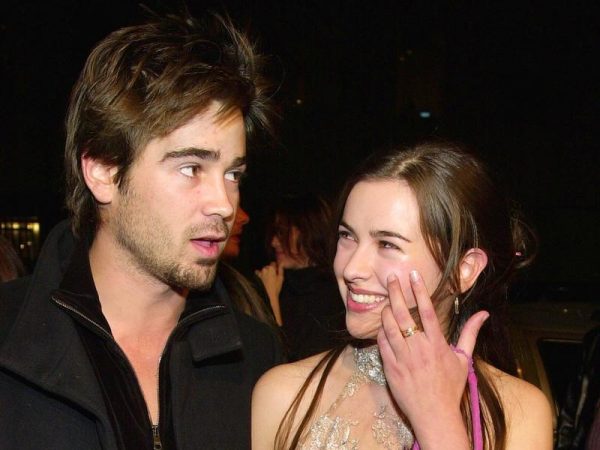 Amelia Warner got married to actor Colin Carrell in Tahiti way back in 2001, well sort of. It took her a while but she eventually told The Sun that it was just a symbolic ceremony. Their union was never actually legal, so there was never really a divorce. She eventually got married for real to "Fifty Shades" actor, Jamie Dornan.
Britney Spears and Jason Alexander: 55 Hours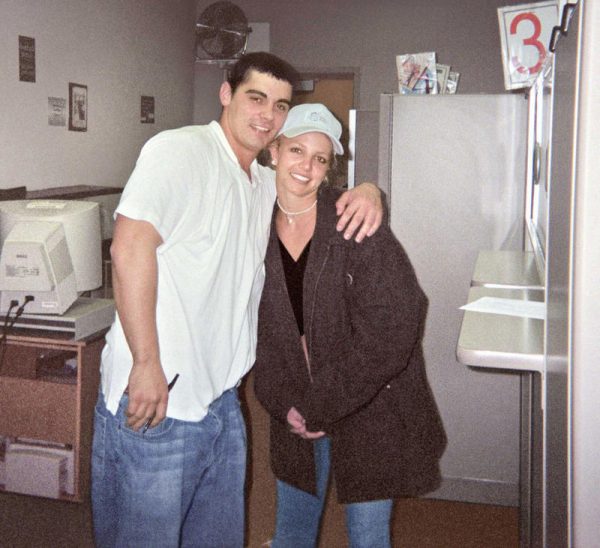 In 2004, pop singer Britney Spears shocked the heck out of her fans when she flew to Las Vegas with her friend, Jason Alexander, and got married. He didn't wear a tux, and she didn't wear a wedding dress, but again, this was a Vegas wedding. There was no morning after pill or attorney to fix this mess because it was the weekend. But on Monday, they annulled their marriage after 55 hours.
Cher and Gregg Allman: One Week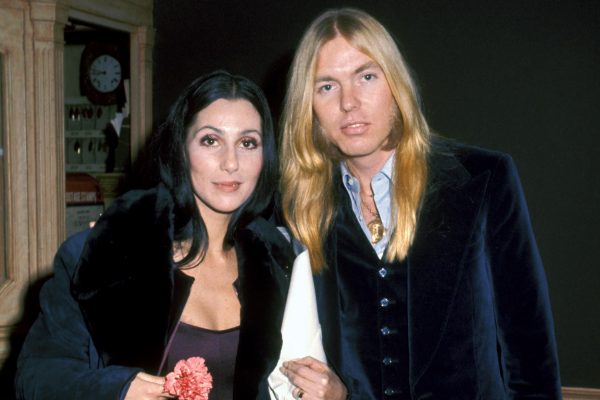 In 1975, music sensation Cher went to Las Vegas with Southern rocker Gregg Allman and tied the knot. This happened days after she and her ex, Sonny Bono finalized their divorce. But their happiness was reportedly marred by issues related to controlled substances. Despite this, when he passed in 2017, Cher shared a message on Twitter that conveyed sadness and heartbreak for her ex-husband.
Lisa Marie Presley and Nicolas Cage: 3.5 Months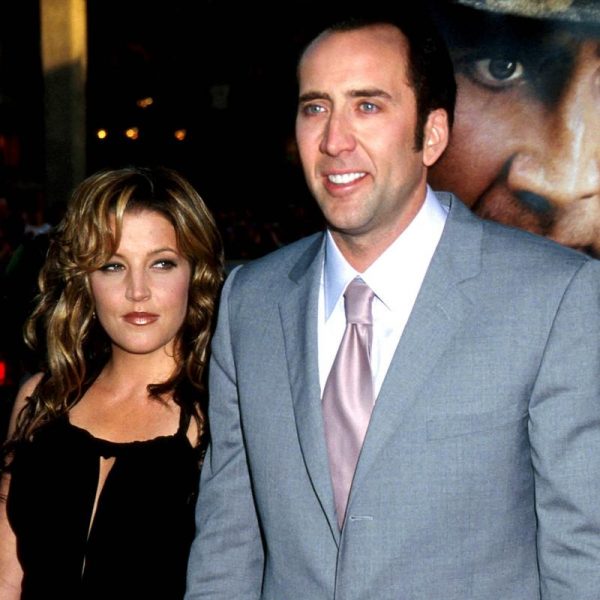 Everyone knows Lisa Marie Presley is Elvis Presley's daughter, but some people don't know that she started dating "Ghost Rider" actor Nicolas Cage shortly after she divorced Michael Jackson. They dated for two years before getting married in 2002 but got divorced 3 and a half months later. One of the reasons was reportedly due to Presley's impressive family legacy.
Sunshine Tutt and Chris Kattan: 59 Days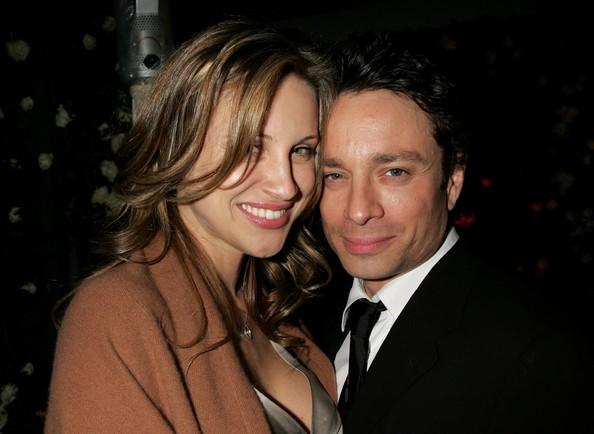 Model Sunshine Tutt met "Saturday Night Live" star Chris Kattan at a birthday party in 2005, but they didn't date right away. That happened a couple of months later and things progressed naturally to the point that they got engaged. They married in Yosemite Valley, California. Although they seemed to be very much in love, their marriage only lasted 59 days.
Evelyn Lozada and Chad Johnson: 41 Days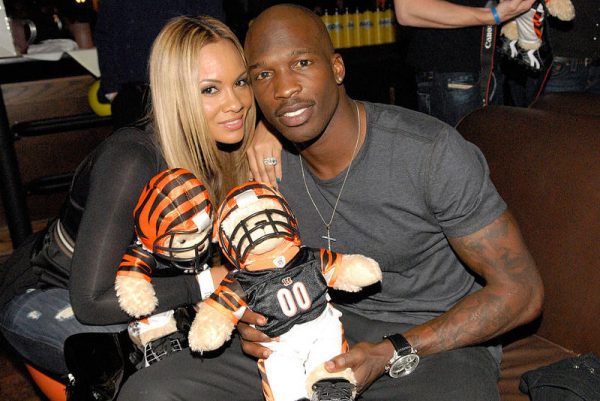 Reality star Evelyn Lozada and NFL player Chad Johnson got engaged in 2010, but they were off to a bad start even before they exchanged vows. Johnson proposed to Lozada by inviting a jeweler to the house and then getting her to choose a ring while he went to play "Call of Duty." Only 41 days after getting married, Lozada filed for divorce and claimed that violence was the issue for their breakup.
Ali Landry and Mario Lopez: 18 Days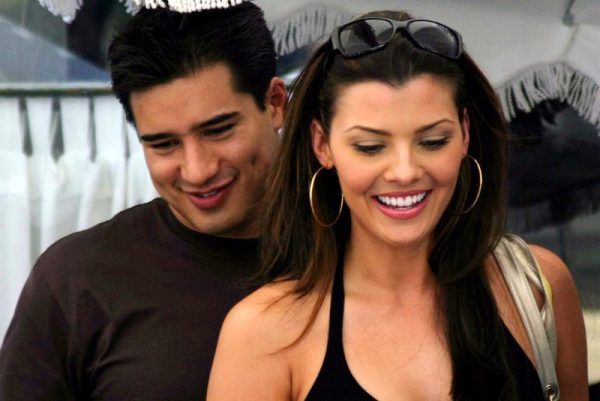 In 2004, "Saved by the Bell" star Mario Lopez married his girlfriend, Ali Landry after dating her for six years. They had the perfect wedding in Mexico. She wore a Vera Wang gown while the sun set in the background. Unfortunately, the paparazzi released a photo that showed Lopez with another woman. So, she had the marriage annulled after realizing her man was a dog.
Tracey Edmonds and Eddie Murphy: 2 Weeks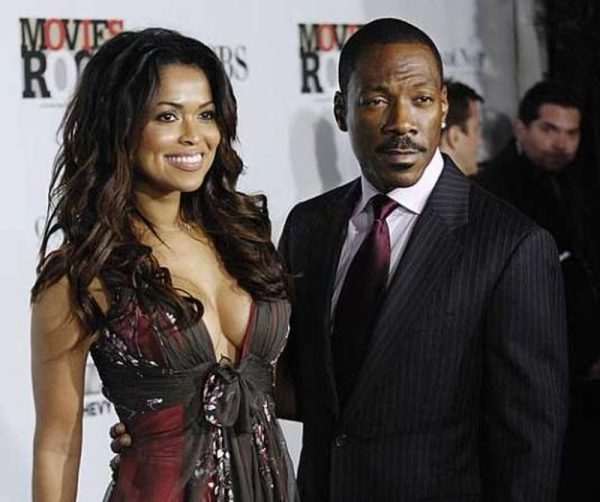 Producer Tracey Edmonds married actor Eddie Murphy in 2008. The two of them fell in love a year earlier. They got hitched in Bora Bora and spent the New Year there, too. But 14 days later, they split up. Fortunately, their marriage was not legally binding in the United States because Murphy had married while they were abroad.
Pamela Anderson and John Peters: 12 Weeks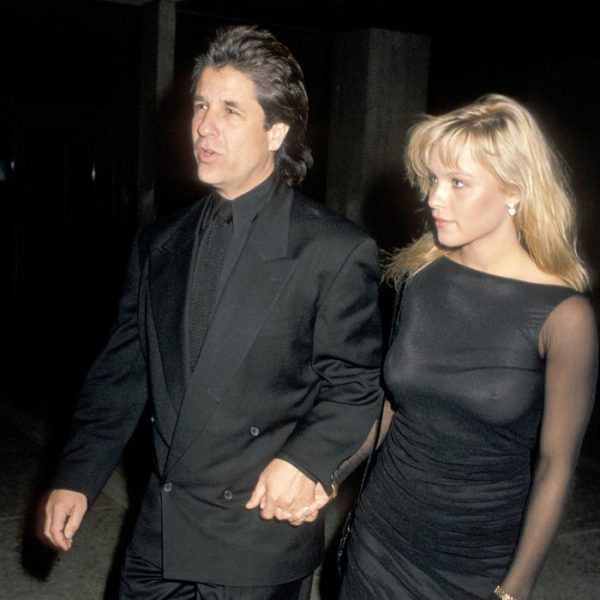 Former "Baywatch" star Pamela Anderson and Jon Peters met at the Playboy Mansion in 1989, but it took them 30 years to recognize that they had a future together, or so they thought. 12 days after they got married, he reportedly had marriage remorse. He denied those allegations and claimed that he paid nearly $200,000 of her unpaid bills and was rewarded with a divorce.
Carmen Electra and Dennis Rodman: 9 Days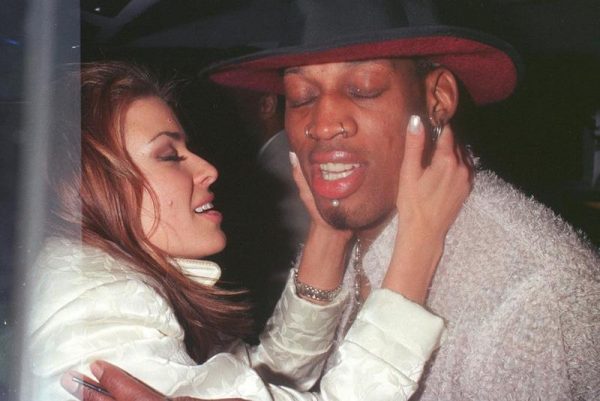 "Baywatch" beauty Carmen Electra and NBA player Dennis Rodman got hitched at 7 a.m. in Las Vegas in 1998. Rodman's publicist was stunned and figured that his client was probably drunk when he did it. Despite that, the couple seemed pretty happy. But 9 days and one major hangover later, Electra filed for divorce and the two of them went their separate ways.
Sinead O'Connor and Barry Herridge: 16 Days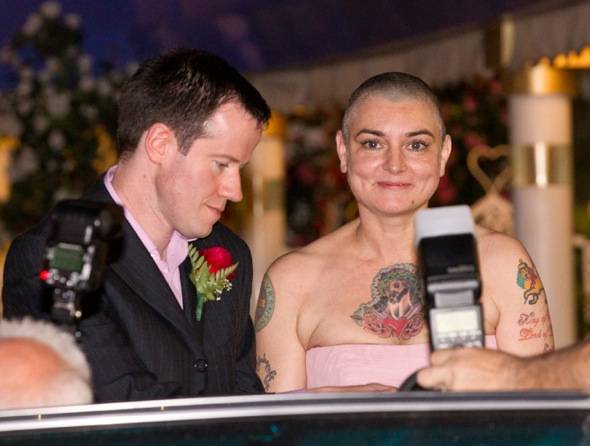 Sinead O'Connor married rehab counselor Barry Herridge in 2011. But after getting hitched at the Little White Chapel in Nevada, she took him on a hunt for controlled substances and ended up being handed a very dangerous substance, which freaked Herridge out and O'Connor realized he was too damaged, so their marriage ended 16 days later.
Aaliyah and R. Kelly: 4 Months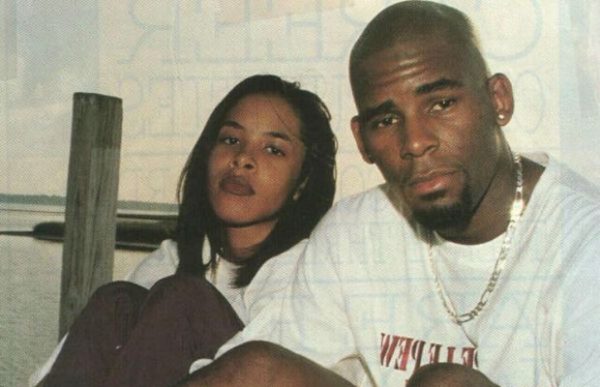 R&B singer, R. Kelly married the late singer, Aaliyah at the Sheraton Gateway Suites in Rosemont, Illinois in 1994. But they had to keep their wedding a secret because Aaliyah was only 15 at the time. Things didn't work out, and she had the marriage annulled in 1997, citing that she had lied about her age. She reportedly cut all ties with him after that.
Sonni Pacheco and Jeremy Renner: 10 Months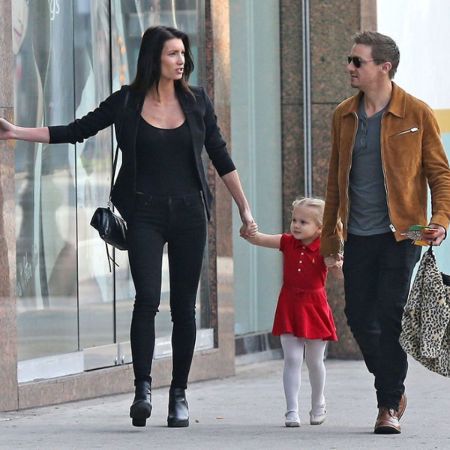 Canadian model Sonni Pacheco married the dreamy "Mission Impossible" star Jeremy Renner in early 2014. The two of them were like a match made in Hollywood. But in less than a year, the love started to fade and Pacheco filed for divorce in December 2014. The breakup was reportedly very bitter, and Renner wound up losing a lot of sleep over it.