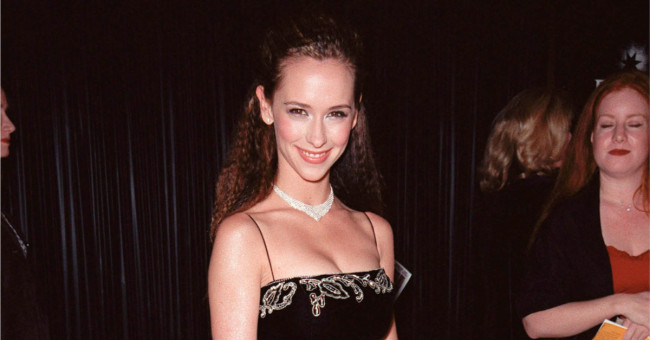 Who among us does not remember the many, MANY crushes we had on celebrities as impressionable youths? I know that personally, I had more than my fair share of crushes, almost all of which appear on this list today.
So how was this nostalgic list of people's favorite childhood celebrity crushes compiled? Very simply. Reddit user DeeDubb83 asked the internet one basic question: Who was your first celebrity crush?
And the answers he received will bring back an absolute FLOOD of memories. This much I can guarantee.
Here were many of the top responses, plus some commentary, which also included the lovely lady pictured at the top of the page, one Jennifer Love Hewitt…
Kim Possible. Doesn't matter she isn't actually real… she sure was back then! ~ ukulele_joe
Wait…she's not real?
Natalie Portman in Star Wars, especially Episode 2 in the white outfit. ~ thiney49
Emma Watson easily. I (literally) grew up with her. ~ horny_fuckers Kelly Kapowski. ~ dupontcircle
Larisa Oleynik from The Secret World of Alex Mack. My parents helped me send a letter to her, and I received a signed photo of her. Hate it was lost to time. ~ fakeeric
Amy Jo Johnson. ~ luisgustavo-

I didn't understood the feelings I got when looking at her, but man did I love her so much! She is still pretty! ~ bbhatti12 Christina Applegate. I watched Married with Children as a kid. ~ downsouthcountry

Puberty hit me like a ton of bricks watching that show. ~ supraman2turbo
Winona cause I likes em crazy. ~ indifferentpangolin

I felt so old when the first episode of Stranger Things ended and I was like "uhmmm so where's Winona? I guess she'll eventually appear in a future episode" then it slowly started sinking in… ~ yusbarrett
Rachel Weisz. ~ Tychy

The Mummy sealed it for me. ~ cutti

She was my first inkling that I may not be 100% straight. ~ Merykare
Topanga. ~ ukulele I'm in my early 40s, and one of the first I can remember is Alyssa Milano. ~ man_mayo Hilary Duff. ~ auCoffeebreak
Curly haired Dark Angel season one Jessica Alba. ~ boring_name_here
Kate Beckinsale. ~ Attackonlatexpanties

Literally the only reason the Underworld movies keep being made. ~ hillerj
Rachael Leigh Cook after watching Josie And The Pussycats. ~ monkeyclawattack
Probably Denise Richards in Starship Troopers. ~ danielle_giammarino
Alicia Silverstone from Clueless and the music videos. ~ yauch
Some of the other crushes that were also mentioned include Gillian Anderson, Christina Ricci, Shakira, Britney Spears, Mila Kunis, Anne Hathaway, Milla Jovovich, Alyson Hannigan, Gwen Stefani, Halle Berry, Christina Aguilera, Katie Holmes, Melissa Joan Hart, Shirley Manson, Angelina Jolie, Geri Halliwell, Belinda Carlisle, Cameron Diaz, Mischa Barton, and Winnie from The Wonder Years.