Celebrities may be famous one day and regular people the next. That's just the way things go when you're in Tinseltown. But whether these stars have temporarily or permanently retired from Hollywood, they're working regular jobs just like the rest of us mortals.
Erik Estrada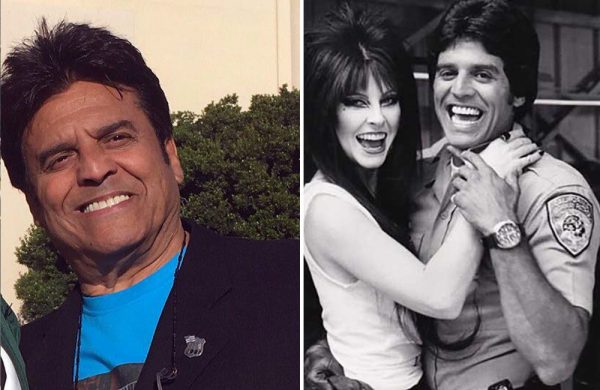 Erik Estrada was best known as Officer Frank Poncherello in the police TV series, "CHiPs" from 1977 to 1983. He's also done voice-acting on Adult Swim. But in 2009, he became a real-life deputy sheriff. Then, in 2016, he moved to Idaho with his wife and is now a reserve police officer.
Tiffany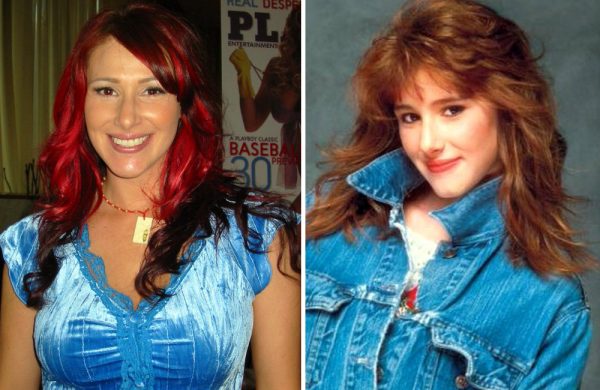 Tiffany was a singing sensation in the 1980s. She's best known for her hit song "I Think We're Alone Now." She released her second album in 1988, but it wasn't the hit she hoped for. Although she continues to sing, she decided that owning a clothing shop was a far better career choice for her.
Freddie Prinze Jr.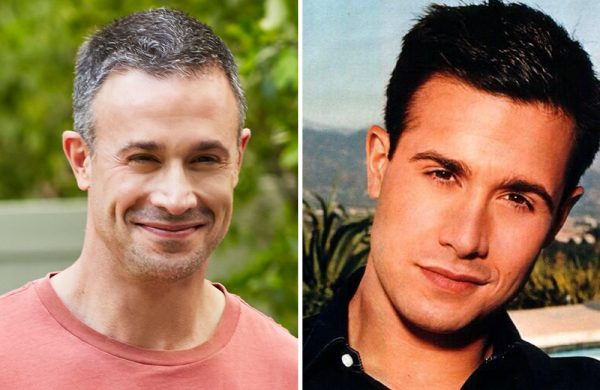 Freddie Prinze Jr. appeared in films like "She's All That" and "I know What You Did Last Summer," where he met his wife, Sarah Michelle Gellar. He started creating content for WWE's media outlets from 2008 until 2009. Then he took a brief break before returning to WWE as a producer.
Geena Davis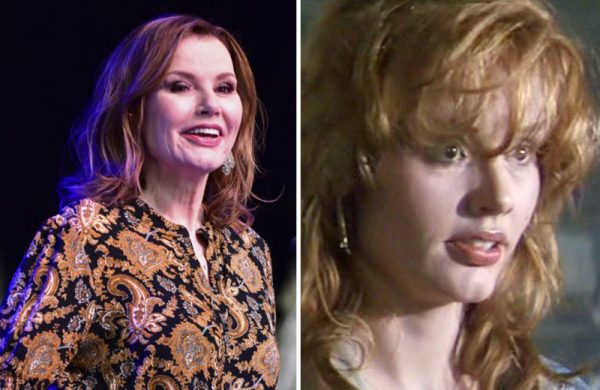 Geena Davis started acting in films like 1982's "Tootsie." She also starred in the thriller film, "The Fly," and in "Beetlejuice." She had a recurring role in the television series, "Grey's Anatomy." But now she's the founder of The Geena Davis Institute on Gender in Media where she promotes the presence of women in media. She's also a documentarian of the 2018 film "This Changes Everything."
Angus T. Jones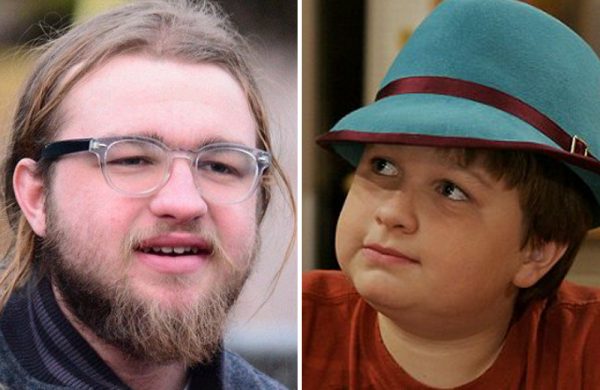 Angus T. Jones was a child actor famous for his role in the series "Two and a Half Men." He also appeared in films like "The Rookie," "See Spot Run," and "The Christmas Blessing." He has since retired from acting and is now working in management at a multimedia company called Tonite.
Macaulay Culkin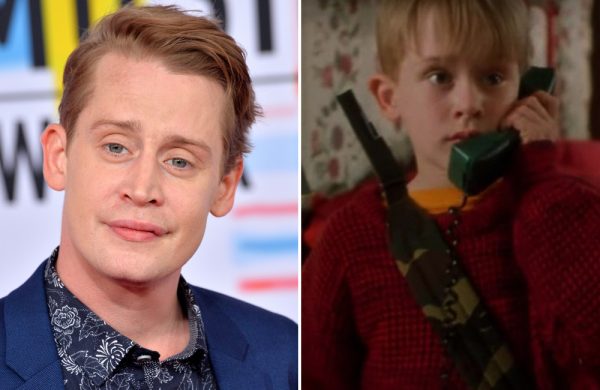 Macaulay Culkin is famous for his role in "Home Alone" and "Home Alone 2." He is also known for his work in "My Girl," and "The Good Son." As he got older, he ran into trouble with the law, but that's behind him now and he's the publisher of the satirical website, Bunny Ears. He's also set to star in the 10th season of "American Horror Story."
Charlie Korsmo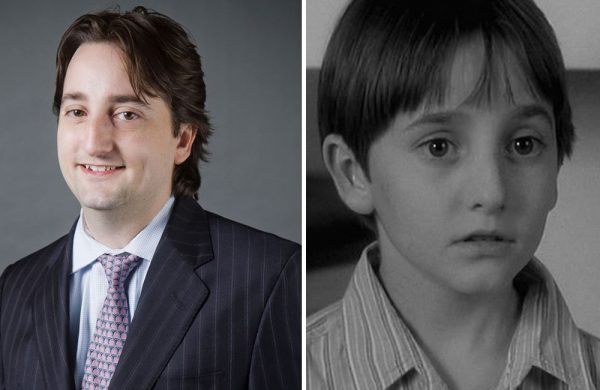 Charlie Korsmo was in the 1991 film "What About Bob?" He also appeared in the 1998 film "Can't Hardly Wait." But he decided to go to law school and eventually earned his J.D. from Yale Law School. He is now working as a law professor at Case Western Reserve where he teaches corporate finance law.
Josh Saviano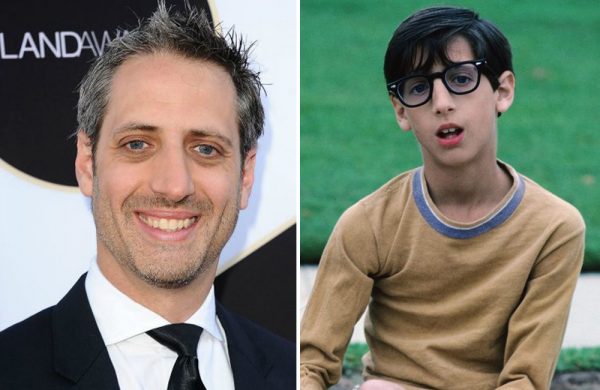 Josh Saviano played Paul in the sitcom "The Wonder Years" in the late 80s and early 90s. He later went to Yale and majored in political science and eventually earned his J.D. from Cardozo School of Law. He found work in a law firm in 2000 and founded his own law firm fifteen years later.
Taran Noah Smith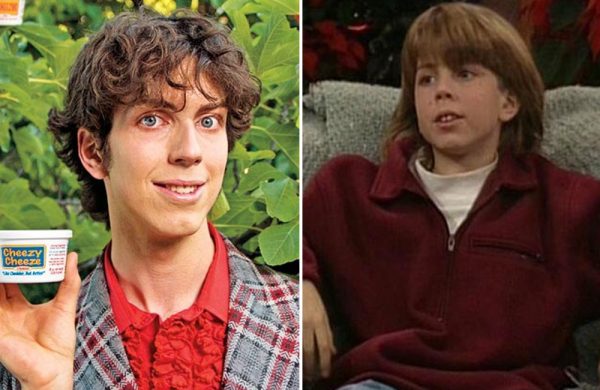 Taran Noah Smith played Mark in the 90s sitcom, "Home Improvement." Smith quit acting because he didn't want to be in the spotlight anymore. Instead, he founded a non-dairy cheese manufacturing company called Playfood and also opened a restaurant with the same name. Now he works at Community Submersibles as a tech manager for the submarine piloting and educational project.
Geoffrey Owens
Geoffrey Owens appeared on "The Cosby Show" in the 1990s. He has also guest starred on shows like "That's So Raven," and "Lucifer." In 2018, the Daily Mail snapped photos of him working at Trader Joe's as a cashier. The job-shaming publicity allowed him to book various small roles. He is also the founder of the Brooklyn Shakespeare Company, where he works as the artistic director.
Gene Hackman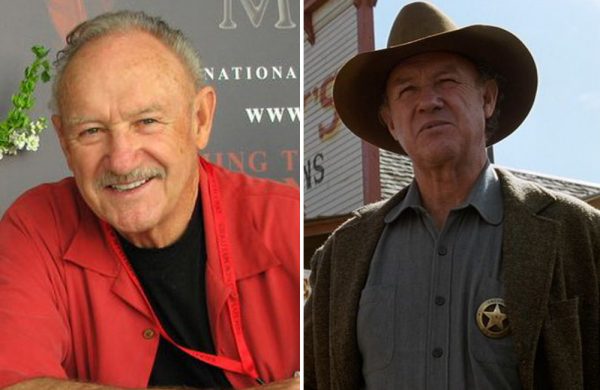 Gene Hackman's most memorable role was playing Lex Luthor in three of the four original "Superman" films. But this amazing actor was barely making a movie a year and eventually dropped out of Hollywood in 2017. Today, he's a novelist who has written a Western, a police thriller, and three historical fiction books.
George Foreman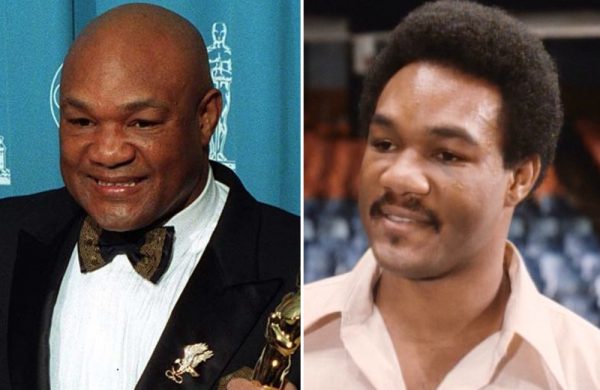 George Foreman was a two-time world heavyweight champion in the sixties and seventies. He retired in 1977 after losing to Jimmy Young. In 1994, he returned to boxing and knocked boxer Michael Moorer out. Then he retired again. Now he's the owner of the Foreman grill. He's also the ringside boxing analyst for HBO.
Mara Wilson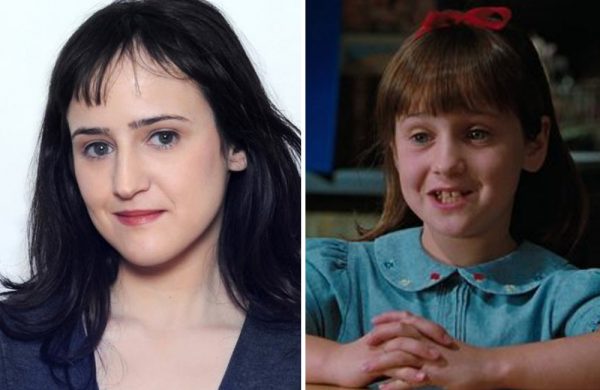 Mara Wilson's smile and overall cuteness was infectious on "Matilda," "The Miracle On 34th Street" and "Mrs. Doubtfire." But she turned her back on Hollywood roles and later wrote a play called "Sheeple" for the NY International Fringe Festival. She also wrote a book in 2016 called "Where Am I Now?, which talks about her fame as a former child star.
Sarah Michelle Gellar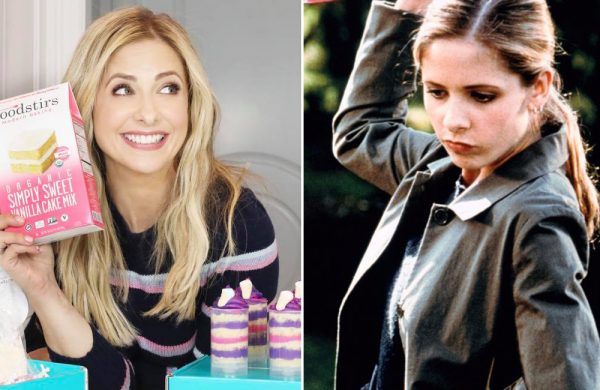 Sarah Michelle Gellar is best known for playing the lead role on the series, "Buffy the Vampire Slayer." But by 2015, she decided to focus less on TV and film and opened up her own business and even wrote a cookbook. However, she did appear as herself in the series finale of "The Big Bang Theory."
Phoebe Cates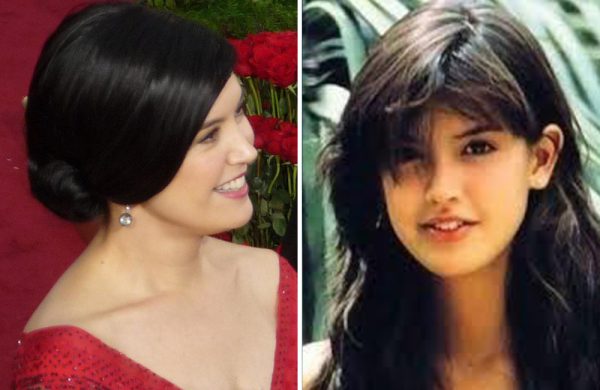 Phoebe Cates appeared in popular 1980s movies like "Fast Times at Ridgemont High" and "Gremlins." But during an interview she stated the she wasn't a fan of the industry or acting. She retired in 1994 and then returned in 2001, but quit again in 2015. Now she's the owner of a clothing store named Blue Tree in New York City.
Jeff Cohen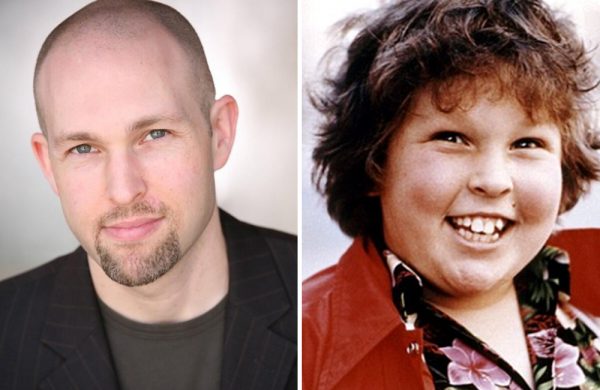 Jeff Cohen played Chunk in the Steven Spielberg film, "The Goonies." But in 1991, he quit acting to focus on his education. He got his J.D. from the UCLA School of Law in 2000 and became an entertainment attorney in Los Angeles. Then in 2002, he found his own firm, Cohen & Gardner.
Jonathan Taylor Thomas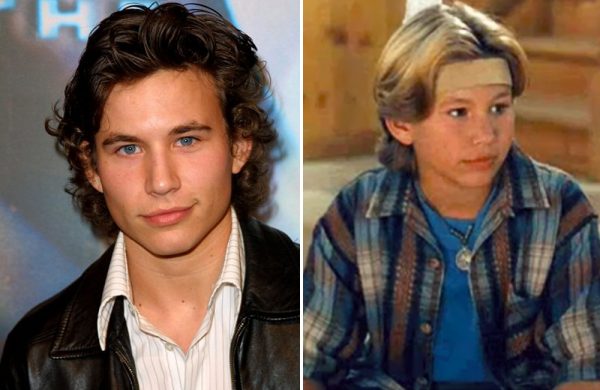 Although Jonathan Taylor Thomas voiced young Simba in Disney's 1994 film "The Lion King," he became a teen heartthrob on the sitcom "Home Improvement" where he played Randy Taylor. He took a break from acting after 2006 but popped up in "Last Man Standing" between 2013 and 2015. He enrolled in Harvard and studied abroad in Scotland before graduating with a General Studies degree from Columbia. Now he works as a director.
Peter Ostrum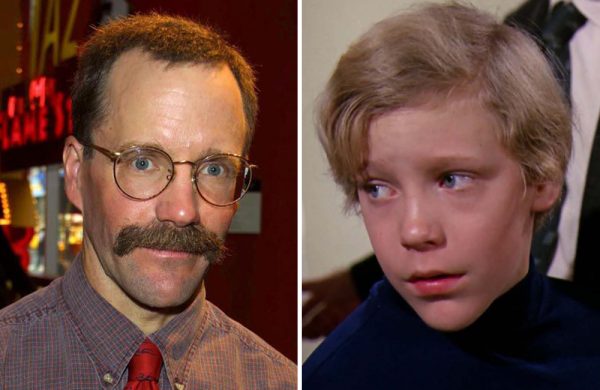 Peter Ostrum played Charlie in the 1971 version of "Willy Wonka & the Chocolate Factory." Shortly after, he stirred clear of Hollywood and focused on animals by attending veterinary school. He earned a degree from Cornell, and now he's a veterinarian living in Lowville, New York.
Jack Gleeson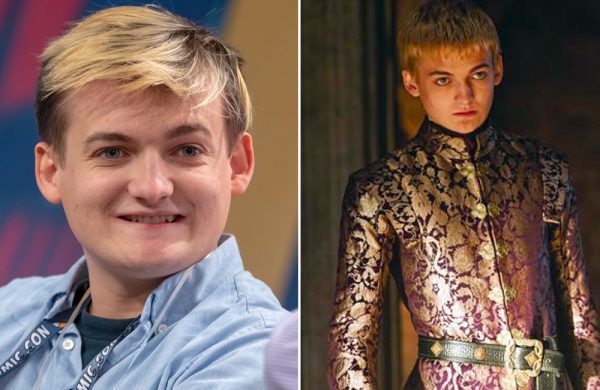 Jack Gleeson played Joffrey in the HBO series, "Game of Thrones." He retired in 2014 and went to Trinity College in Dublin, Ireland. He is also the proud owner of the Dublin-based theater company called Collapsing Horse.
Andrew Shue
Andrew Shue played Billy Campbell in the 1990s series "Melrose Place." After he quit acting, he joined the Do Something non-profit foundation as one of their board of directors. Today, Shue owns a social networking site aimed towards moms called CafeMom.
Karyn Parsons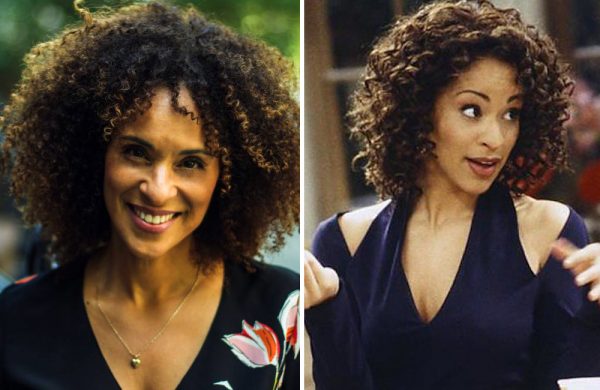 Karyn Parsons played Hilary Banks on the sitcom "Fresh Prince of Bel-Air." Although she has appeared in movies like "The Ladies Man," she's dedicated herself to writing. She published a middle-school novel called "How High the Moon," and wrote an animated show called "Sweet Blackberry."
MC Hammer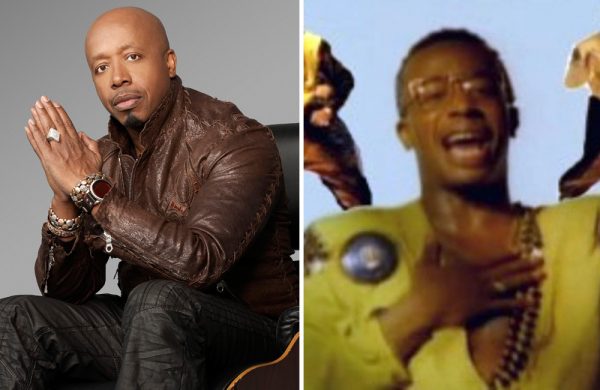 MC Hammer is known for two things. One is his famous 1990s rap song called "U Can't Touch This." The other is the destructive way he burned through all his money. He retired from music and became a preacher. He also produced a reality series called "Hammertime," which only ran in 2009.
Rick Moranis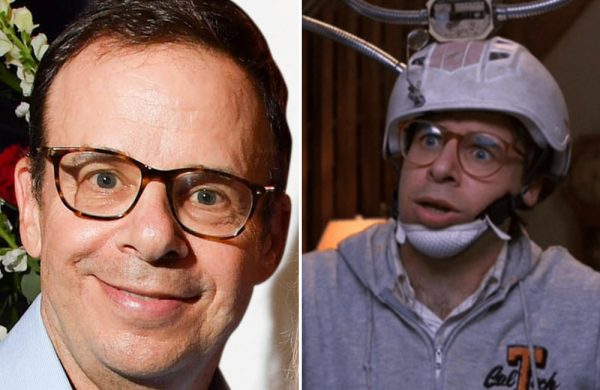 Rick Moranis is famous for his roles in "Ghostbusters I and II" and "Honey, I Shrunk the Kids." Although he hasn't officially quit Hollywood, he chose to become a full-time stay-at-home single dad to raise his kids. He has said that he plans to return to Hollywood someday. But although a new "Ghosbusters" film is in the works, Moranis has stated that he doesn't plan on reprising his role.
Lisa and Louise Burns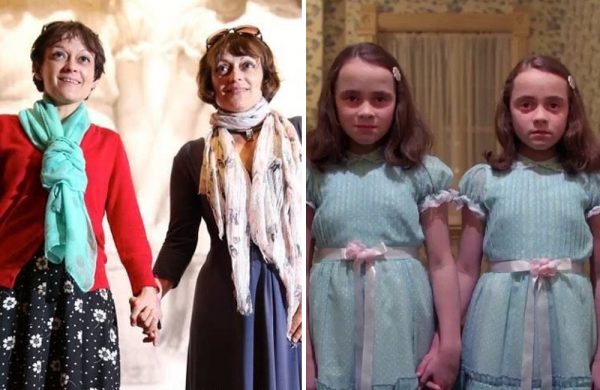 Lisa and Louise Burns made audiences cringe as the Grady Twins in the Stephen King horror flick, "The Shining." Although they have a Twitter account called "The Shining Twins," they claimed that Hollywood shunned them. So now Lisa works as a lawyer while Louise works as a research scientist.
Cameron Diaz
Cameron Diaz has had a memorable career in films like 1998's "There's Something About Mary" and 2000's "Charlie's Angels." Her last credit role was in 2014's "Annie." Since then she has retired from acting and is now the proud author of two health books called "The Body Book" and "The Longevity Book."
James Franco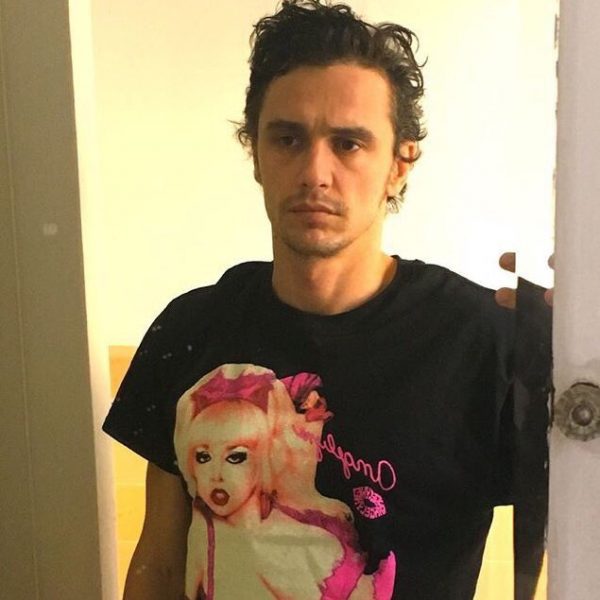 James Franco is an Oscar winning actor known for his amazing role in films like "127 Hours." His latest film project is 2020's "Kill the Czar." But he's also busy singing, writing books, and teaching at fancy colleges like UCLA, Columbia and NYU.
Rob Lowe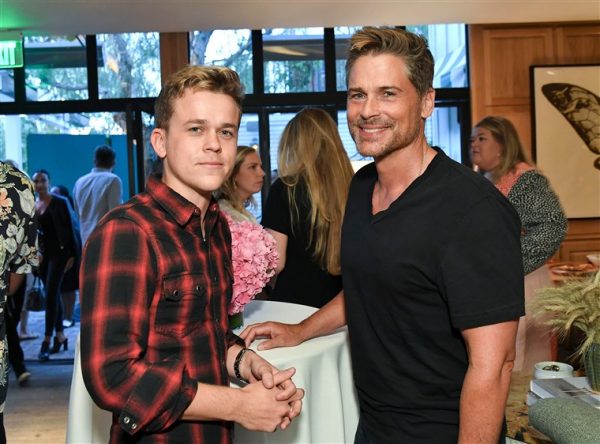 Rob Lowe has had a lustrous Hollywood career over the years like the 1983 film "The Outsiders" and his current hit TV show, "9-1-1: Lone Star." But most people don't know that he's also a businessman who developed his own men's makeup line called Profile. Clearly, there are more celebs quitting Hollywood than we could've imagined. But did you know that some of the stars who became big shot Hollywood actors worked regular 9 to 5 jobs before they made it?
Scarlett Johansson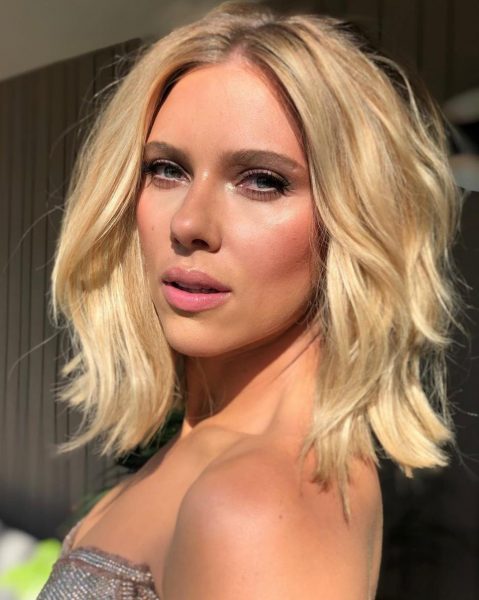 Scarlett Johansson is best known for her role as Black Widow in the Marvel film franchise. But she had a normal life growing up, which inspired her to get a regular side gig like opening the Yummy Pop, a gourmet popcorn shop that offers flavors like Nutella and salted caramel in Paris, France.
Taylor Swift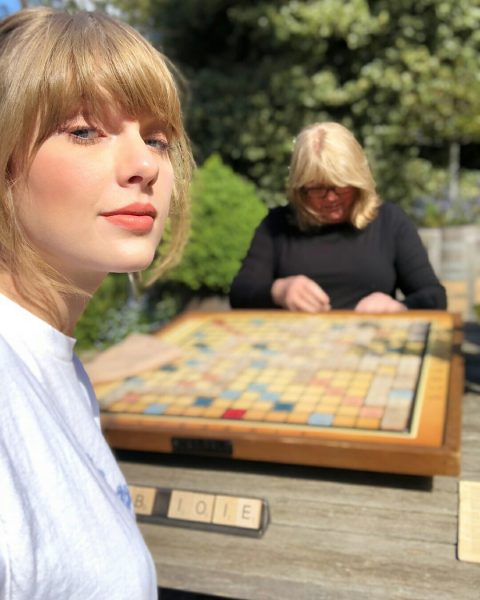 Taylor Swift is quite a skillful songwriter and singer. Her narrative songs about her love life are legendary. But a lot of people don't know that she once wrote greeting cards for American Greetings in 2009 or that she made greeting cards accessorized with jewels for Papyrus.
Sandra Bullock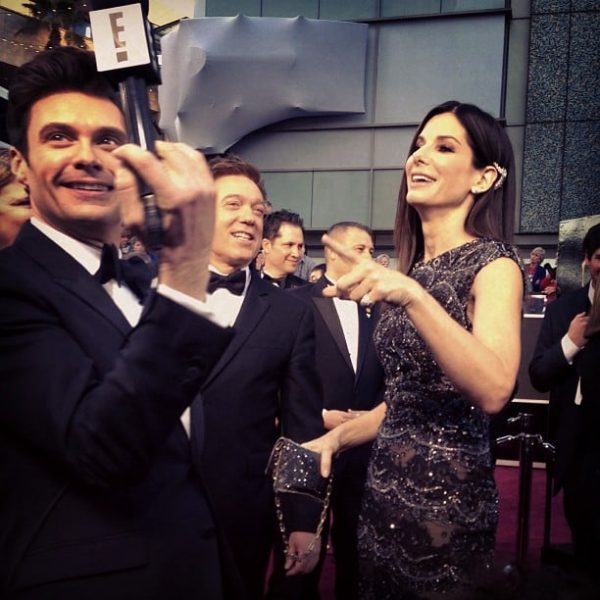 Sandra Bullock is an Oscar-winning actress known for films like "The Net" and "Bird Box." But in 2006, Bullock opened up a restaurant in Austin, Texas, called Bess. Then she opened up a bakery right across from it called Walton's Fancy and Staple.