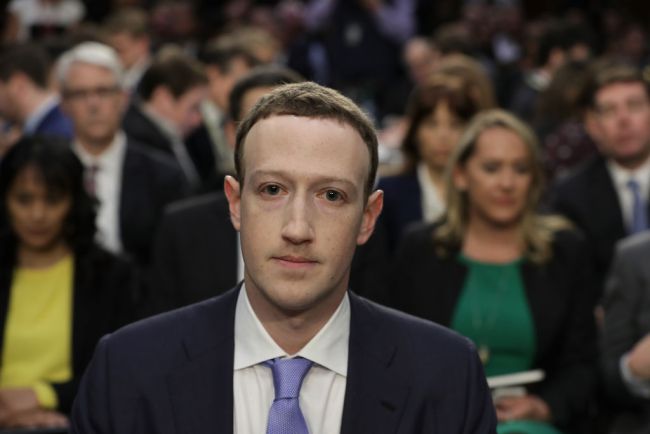 A concerning new report claims that Facebook provided at least 60 device makers access to the personal information of users without explicit consent. The report that was published by the New York Times on Sunday could have consequences for the social media company, but Facebook responded to the accusations by saying they have done nothing wrong.
The report contends that Facebook allowed major device makers such as Amazon, Apple, BlackBerry, HTC, Microsoft, and Samsung "deep" access to users' personal data. This could spell trouble for the social media behemoth because if the allegations are true, Facebook may have violated an agreement they made with the FTC back in 2011. "But the partnerships, whose scope has not previously been reported, raise concerns about the company's privacy protections and compliance with a 2011 consent decree with the Federal Trade Commission," the report states.
The news story says certain device partners could "retrieve Facebook users' relationship status, religion, political leaning and upcoming events, among other data." The electronics manufacturers were also able to "obtain data about a user's Facebook friends, even those who have denied Facebook permission to share information with any third parties."
If the claims are true, it would seem that these new revelations would contradict Facebook CEO Mark Zuckerberg's comments to Congress in March. "Every piece of content that you share on Facebook you own," Zuckerberg told Congress in April. "You have complete control over who sees it and how you share it."
"Sure looks like Zuckerberg lied to Congress about whether users have 'complete control' over who sees our data on Facebook," tweeted Rhode Island Congressman (D) and consumer privacy advocate David Cicilline. "This needs to be investigated and the people responsible need to be held accountable." Facebook started phasing out the program in April and ended 22 of these partnerships, but it's still in effect for many of the device makers.
Facebook has denied any wrongdoing. "Partners could not integrate the user's Facebook features with their devices without the user's permission," Ime Archibong, Facebook's VP of product partnerships, wrote in a blog post titled "Why We Disagree with The New York Times." "Contrary to claims by the New York Times, friends' information, like photos, was only accessible on devices when people made a decision to share their information with those friends. We are not aware of any abuse by these companies."
Facebook defended their device-integrated APIs software that was launched 10 years ago to get the social media platform on mobile devices. "In the early days of mobile, the demand for Facebook outpaced our ability to build versions of the product that worked on every phone or operating system," Archibong wrote. "It's hard to remember now but back then there were no app stores. So companies like Facebook, Google, Twitter and YouTube had to work directly with operating system and device manufacturers to get their products into people's hands."
"To bridge this gap, we built a set of device-integrated APIs that allowed companies to recreate Facebook-like experiences for their individual devices or operating systems," the blog said. "Over the last decade, around 60 companies have used them — including many household names such as Amazon, Apple, Blackberry, HTC, Microsoft and Samsung." Achibong continued, "These partners signed agreements that prevented people's Facebook information from being used for any other purpose than to recreate Facebook-like experiences."
Facebook alleges that these APIs are "very different" from the use of data by third-party developers such as Cambridge Analytica. The social giant's privacy practices were in the spotlight in March of this year after it was exposed in the Facebook–Cambridge Analytica data scandal where 87 million users had their personal info was inappropriately collected.