Last season, This Is Us solved their biggest mystery how Jack died in spectacular, fiery fashion. But this wasn't the end of the show, far from it. As showrunner Dan Fogelman revealed, it was only the first significant puzzlebox turning point. He had plotted out several before selling the show to NBC. With the Season 2 finale, the new mystery arrived. Randall, as an old man, trying to round up everyone to visit "her." Fans are starting to suspect "Her" is Kate, but there are other candidates. Is Rebecca "Her" on This Is Us? A new theory suggests the "Kate Her" is a misdirection.
When Randall was revealed to be visiting his adult daughter Tess, fans at first worried "Her" was Beth, played by Susan Kelechi Watson. But after Watson's own mother staged a protest she would not watch Season 3 until she knew her daughter was OK, Fogelman relented and revealed Beth was fine.
In last week's premiere, Randall was seen calling Toby, trying to round him up to participate. Toby's wedding ring was missing, and he was apparently in a sorry state in bed, suggesting to fans perhaps "Her" was Kate. After all, Randall then said "she" was going to need Toby's support.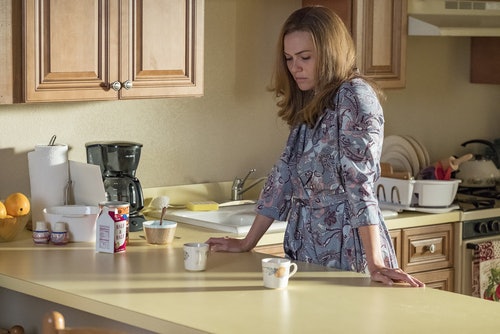 But a new theory suggests the Kate element was a misdirection on the show's part, meant to make viewers equate one unnamed "her" with a second unnamed "she." Reddit User Marty5151 lays it out:
[M]y new theory the "her" Randall and Tess are referring to and the "she" Toby is referring to are both different than the actual person in the hospital… Randall and Tess both seem bitter/angry when talking about "not ready to see her yet" if "her" was a loved one I don't think they would sound that way or not be ready to see her… She- that Toby is referring to is Kate… Toby and Kate are recently divorced but Randall thinks Toby should still be there for Kate.
So if "She" is Kate, then who is "Her"? Marty5151 thinks it's Zoe, which rounds Kevin into it as well. Kate and Kevin are closer than anyone else, and Kate would need the moral support if her brother was suffering.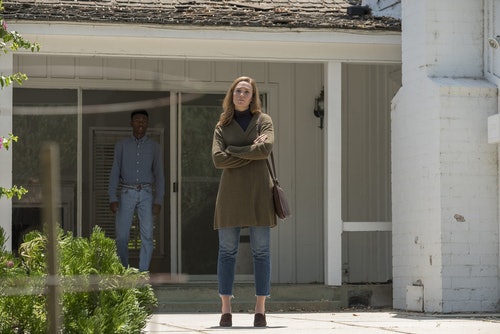 But there's a far less far-fetched answer, and it's this: "Her" is Rebecca, finally at the end of her life. It makes sense with Randall's having aged, and it makes sense Randall would be the one rounding everyone up to be there at the end. After all, he's the one who's always been there for Rebecca, ever since Jack died.
It also makes more sense her mother dying would be the reason Kate desperately needs moral support. Losing a parent after having years of a contentious relationship full of hurt feelings is an extraordinarily difficult thing for any child to go through, especially if their death is long and drawn out. Even if Rebecca and Kate magically make up down the line, Rebecca's passing will still bring lots of complicated feelings to the fore. Kate would need her rock to be there.
Fans just hope this time he takes his meds before coming over.