Our great Nation has been blessed with a great mix of cultures and different races. However it is sad that racism still exists as there are still people who hold negative views towards those who are different than them. That is why we feel we should show the beauty in multicultural couples breaking barriers of origin, race and culture, as these famous couples demonstrate.
1. Adam Housley and Tamera Mowry
Adam Housley and Tamera Mowry dated for six years before getting hitched. Adam has been outspoken on their marriage and he was recently quoted saying, "The fact that in this day and age, we get attacked for our interracial relationship is beyond sad, it is pathetic. Yes, I am white. Yes, she is half black. Marrying a white man doesn't erase her color and marrying a woman who is half black does not mean I am blinded. The problem isn't pigmentation. The problem is backward, bigoted thought from people who should know better."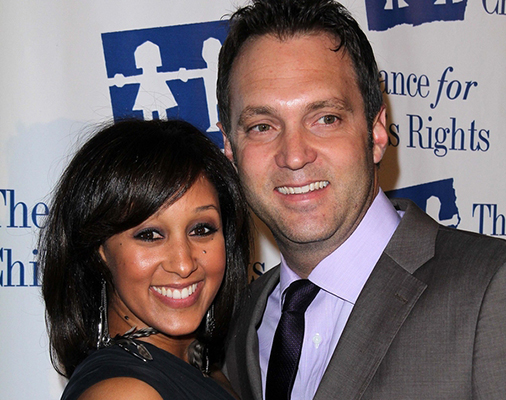 2. Robert De Niro and Grace Hightower
Robert and Grace married in 1997. A year later, Grace gave birth to a baby boy. Their relationship went through turbulent times, but the duo decided to stick it out. The couple even renewed their vows in 2004. Robert and Grace welcomed another baby in 2011, Helen Grace, through a surrogate mother.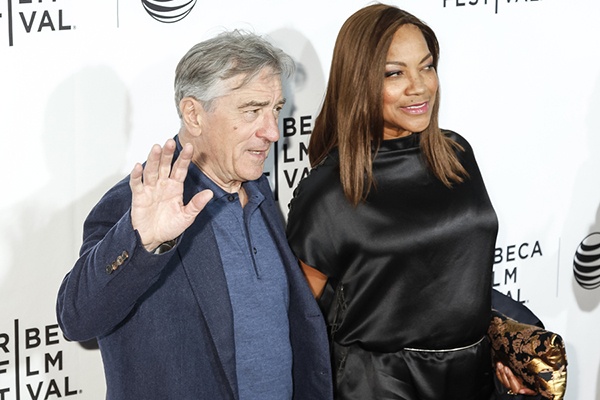 3. Matthew McConaughey and Camila Alves
Although Matthew initially met Camila in 2006, he actually waited for 5 years to pop the question on Christmas Day 2011. The following year, the couple got married in Austin, Texas. They are parents to three kids.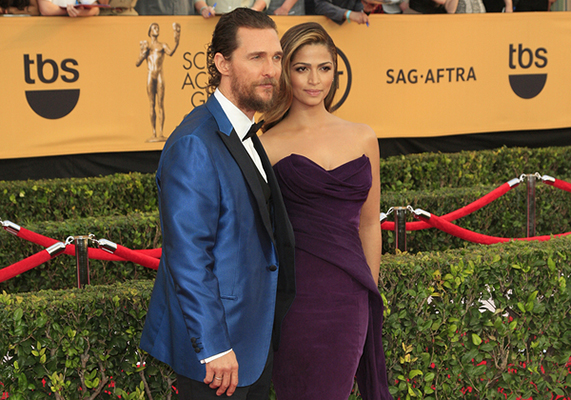 4. George Lucas and Melody Hobson
George Lucas initially struck a chord with Melody Hobson in 2006 during a business conference. However, he waited seven years to ask her to marry him. Like De Niro and his spouse, the couple welcomed a baby into their household through a surrogate mother.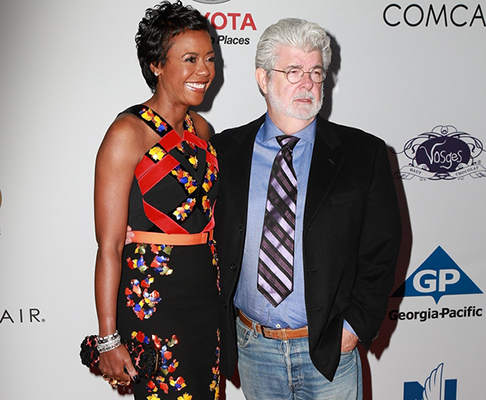 5. Robin Thicke and Paula Patton
Robin Thicke's relationship with Paula Patton blossomed back in high school. Thicke was only 16 then. Regrettably, the duo decided to part ways after nine years of marriage owing to Thicke's infidelity. They have a son together.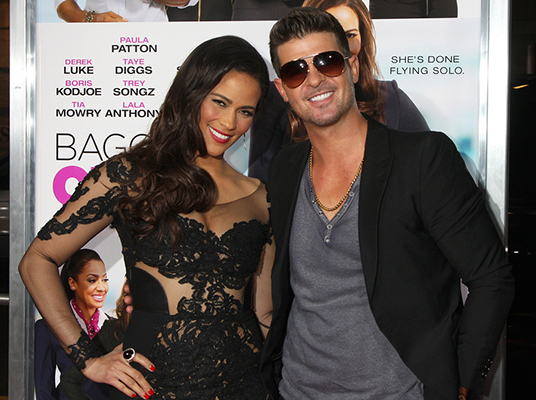 6. Jacob Fishel and Rutina Wesley
The wedding bells rang for Jacob Fishel and Rutina Wesley in 2005. Unfortunately, they parted ways in 2013 and immediately filed for divorce, citing irreconcilable differences.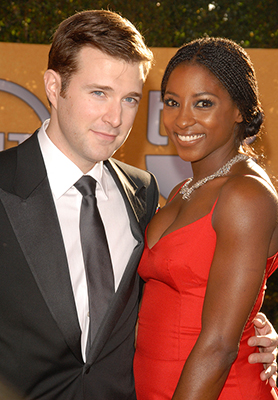 7. Eddie Murphy and Paige Butcher
Eddie Murphy has been romantically involved with the Australian model, Paige Butcher, since 2012.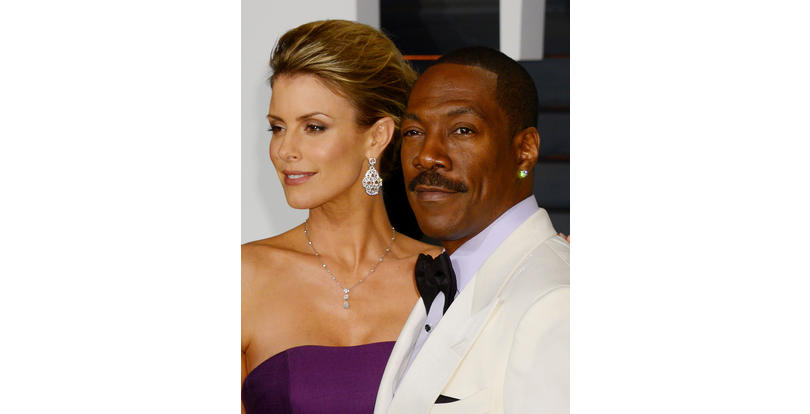 8. Michael Caine and Shakira Baksh Caine
Michael Caine married Shakira, a former model from Guyana, way back in 1973. Luckily, they are still together after 43 years. Who said there's no such thing as a happy ending?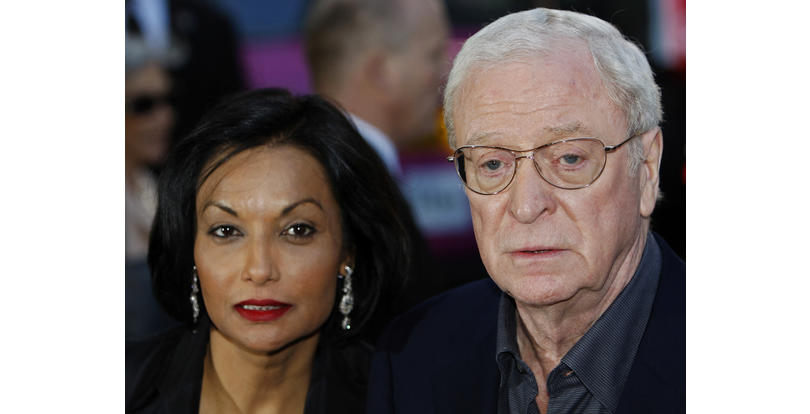 9. Vanessa Williams and Jim Skrip
Vanessa Williams tied nuptials with her fiancé, Jim Skrip, an accountant, on the fourth of July in 2015. This is Vanessa's third marriage and we hope she has found the right guy in Jim.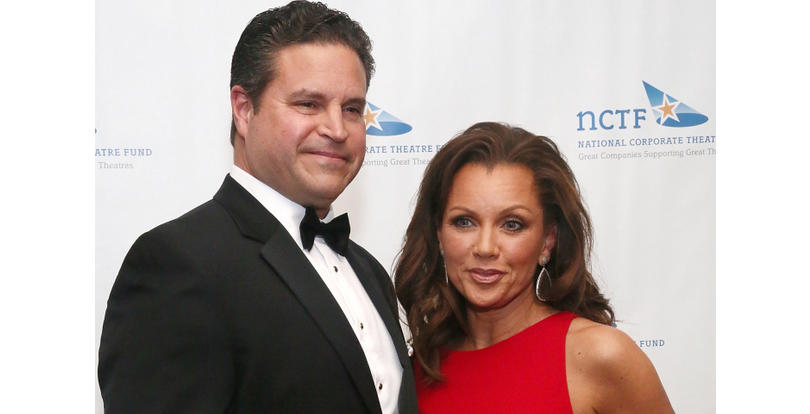 10. Wesley Snipes and Nikki Park
Wesley Snipes and South Korean painter, Nikki Park, tied the knot in 2003.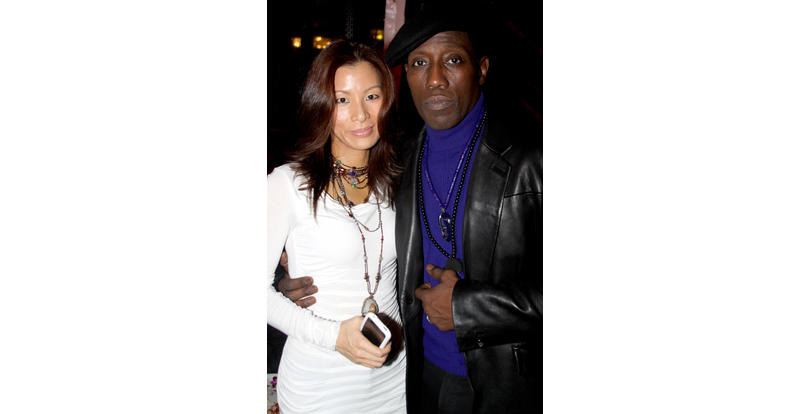 11. Thandie Newton and Ol Parker
Thandie Newton, of Mission Impossible fame, married director, Ol Parker, in 1998.
12. Ron Perlman and Opal Stone
Despite being married way back in 1981, Sons of Anarchy star Ron Perlman and his wife, Opal Stone, remain a happy couple.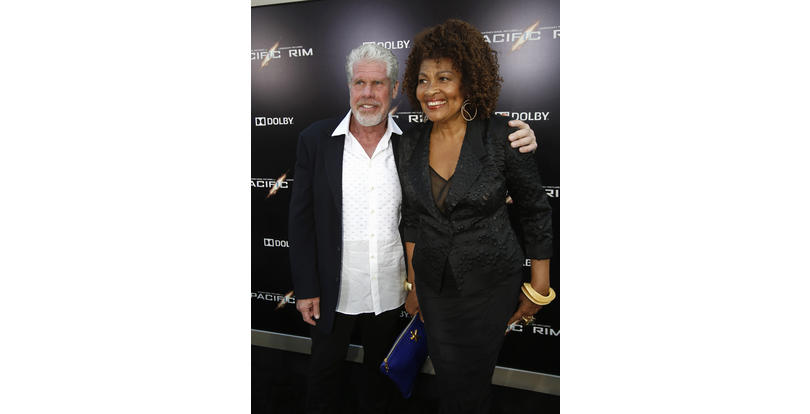 13. Nicolas Cage and Alice Kim Cage
Nicole Cage and Korean actress, Alice Kim Cage, have been married since 2004.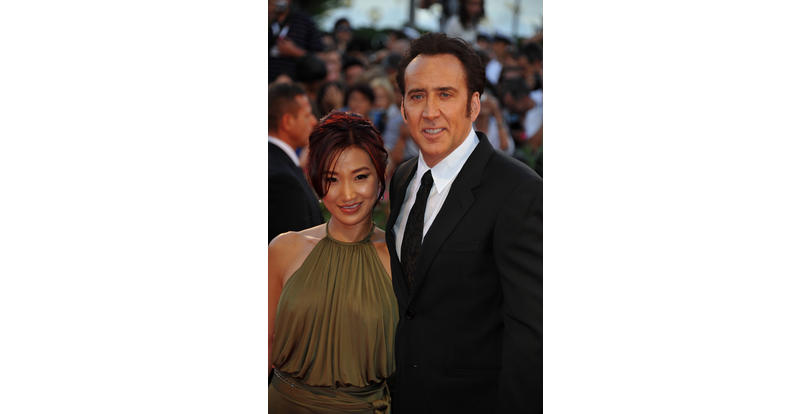 14. Ellen Pompeo and Chris Ivery
Music producer, Chris Ivery's marriage to Grey's Anatomy star, Ellen Pompeo, took place in 2007.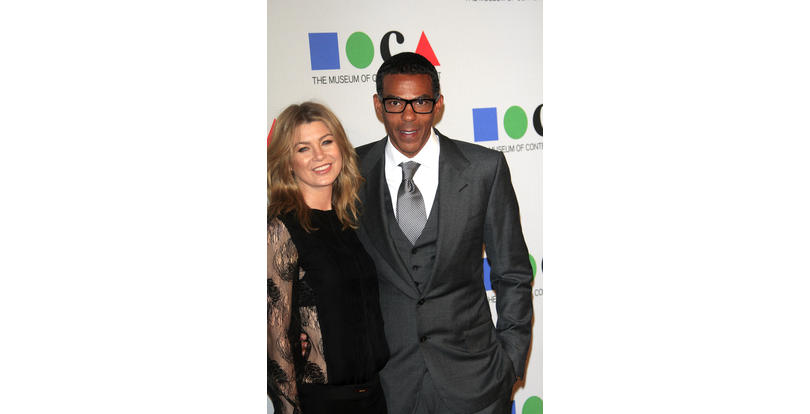 15. Taye Diggs and Idina Menzel
Diggs tied the knot with the actress, Idina Menzel, in 2003. Fast forward to the present, the couple is now divorced.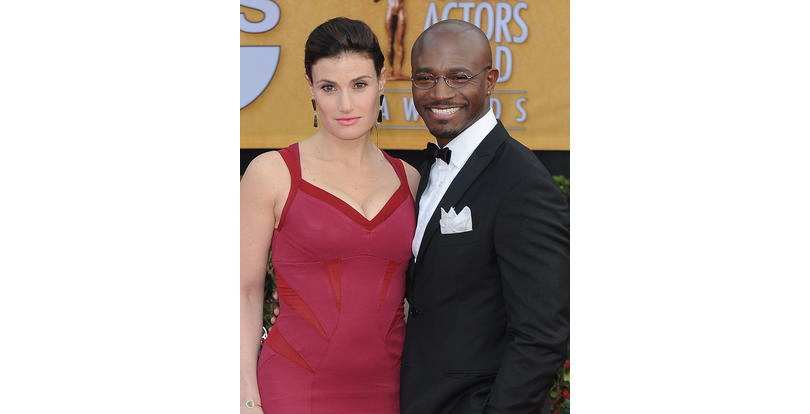 16. Reggie Bush and Lilit Avagyan
NFL running back, Reggie Bush, wed dancer, Lilit Avagyan, in 2014.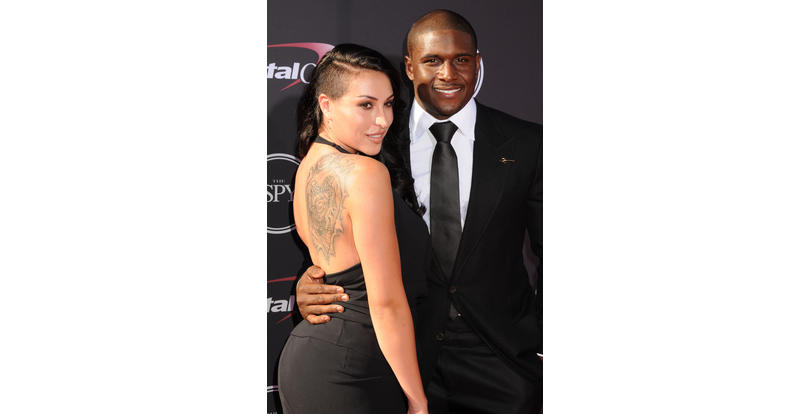 17. Zoe Saldana and Marco Perego
Zoe Saldana, of Dominican and Puerto Rican descent, tied the knot with the Italian artist, Marco Perego in 2013. We are certain they'll give birth to gorgeous children.
18. Tina Turner and Erwin Bach
After dating for an impressive 27 years, Tina Turner finally married her German record mogul boyfriend, Erwin Bach, in 2013.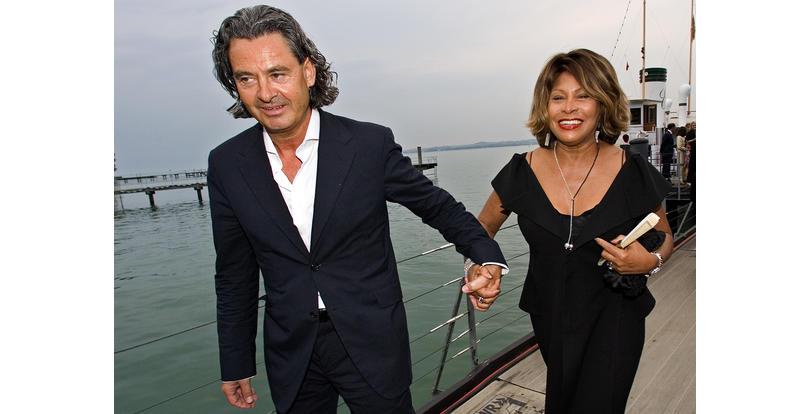 19. Dr. Dre and Nicole Threatt Young
Dr. Dre's marriage to the attorney, Nicole Threatt Young, took place in 1996.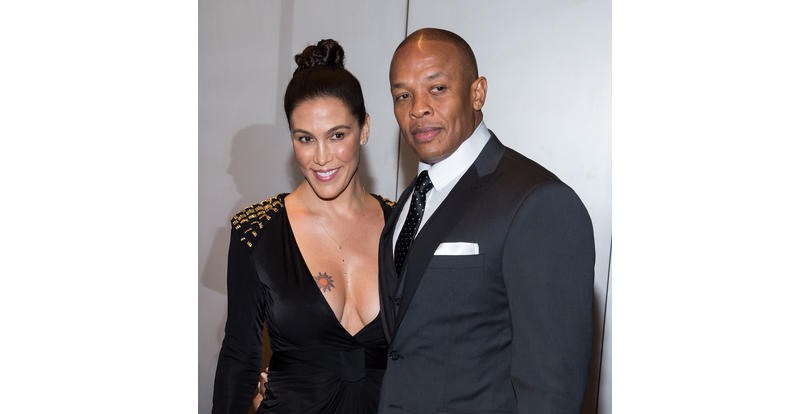 20. Robert Pattinson and FKA Twigs
The pair has been together since August 2014. In early 2015, they decided to take their relationship further ahead by getting engaged.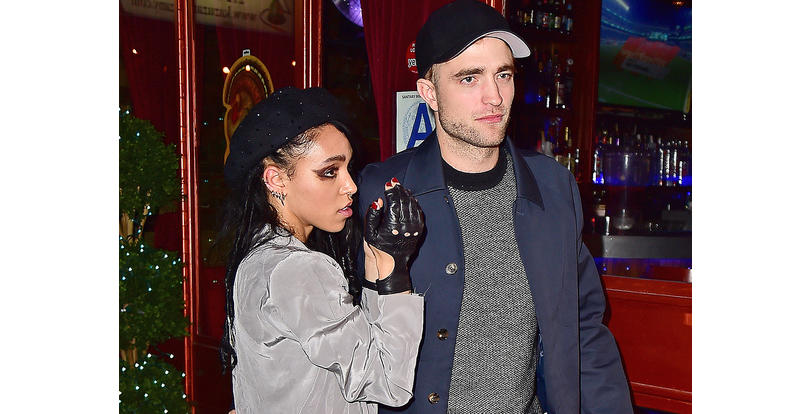 21. Chris Evans and Naomie Harris
Although we aren't sure if these two every really dated, a lot of rumors and reliable sources tell us that they did.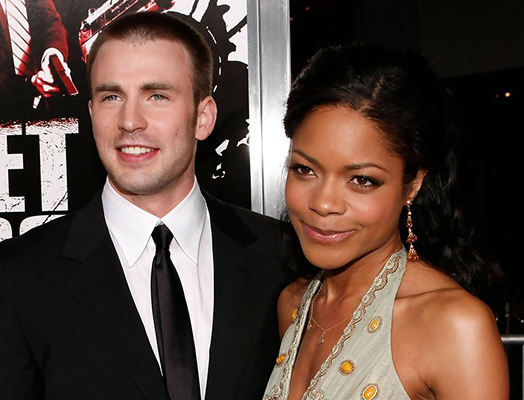 22. Mariah Carey and Nick Cannon
The pair first struck a chord when Mariah was shooting a video for "Bye Bye" in Antigua. In 2008, the duo got married and became parents to twins. By 2014, Nick's love for Mariah had worn off and the couple went their separate ways.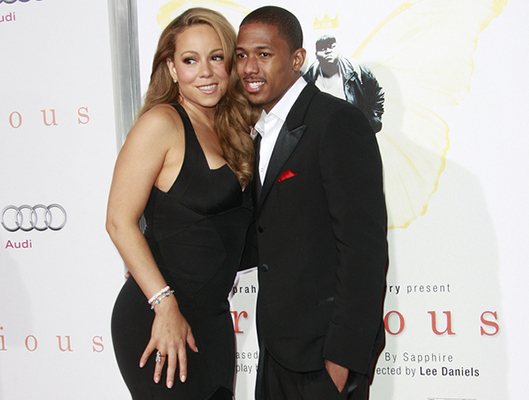 23. Wolfgang Puck and Gelila Assefa
It took a long time for Wolfgang Puck to pop the question to Gelila Assefa. Nonetheless, they did eventually get married in 2007. These days, they have their hands full with two beautiful children.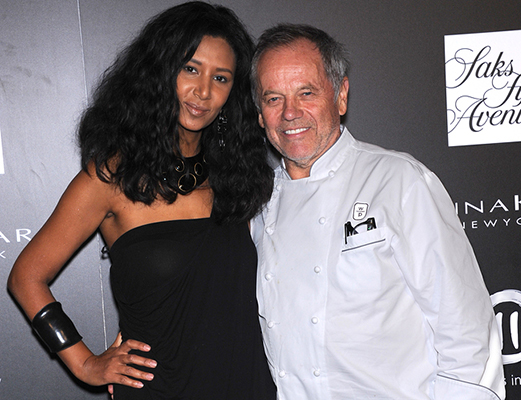 24. Imam and David Bowie
Although David Bowie isn't with us anymore, he will forever be remembered as the "Starman."During his life, he was married to Iman and they were together for over 20 years before Bowie's death did them part earlier this year.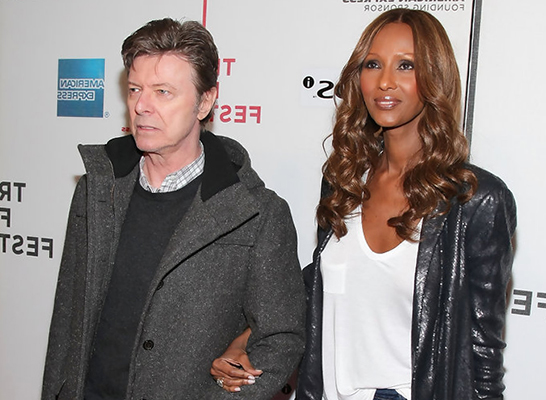 25. Justin and Keisha Chambers
Married in 1993, Justin and Keisha are still happily married. They have five children together.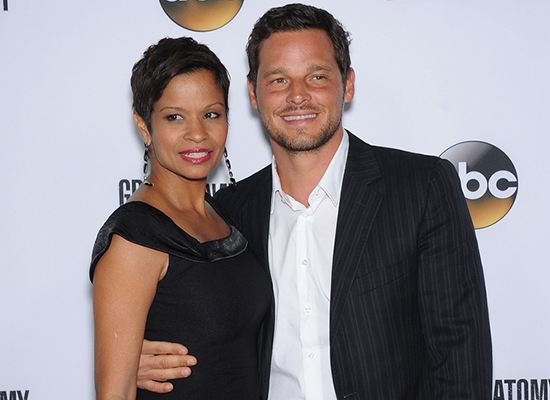 26. Halle Berry and Olivier Martinez
Halle Berry and French actor, Oliver Martinez, were initially romantically linked in 2010. They met on the set of Dark Tide while filming in South Africa. A couple of years went by, Oliver popped the question, and the two tied nuptials in the same year in France. Regrettably, the couple had filed for a divorce in 2015. However, they continue to share the responsibilities of being parents to their son, Marco.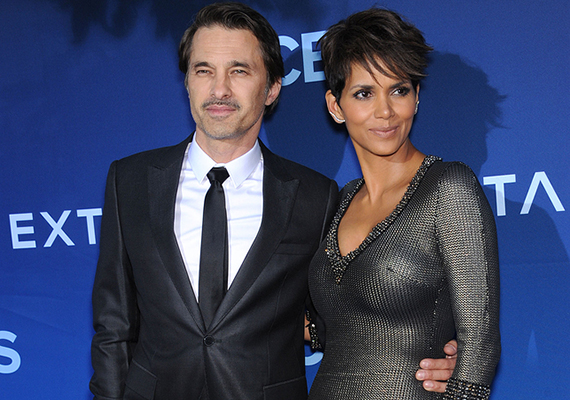 27. Cuba Gooding Jr. and Sara Kapfer
High school sweethearts, Cuba and Sara, exchanged wedding vows in 1994. Unfortunately, their marriage didn't last for long.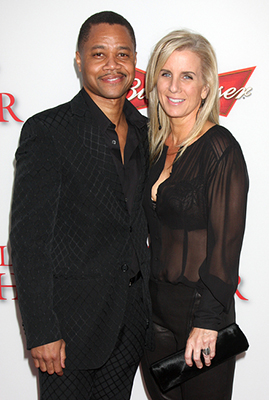 28. John Legend and Chrissy Teigen
John Legend struck a chord with the gorgeous, Chrissy Teigen, on the set of his music video, Stereo. Their wedding ceremony took place in Lake Como, Italy, in 2013 and it was of the usual pomp.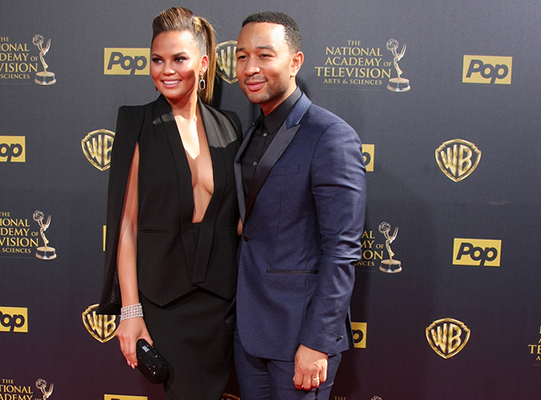 29. Alfre Woodard and Roderick Spencer
Alfre Woodard and Roderick Spencer are the proud parents of two adopted children and they have been married for over 30 years.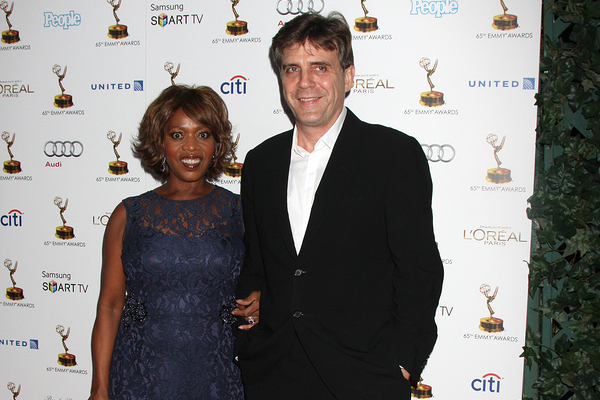 30. Chris Noth and Tara Lynn Wilson
Chris Noth and Tara Lynn made their marriage official in 2013. They have a son together.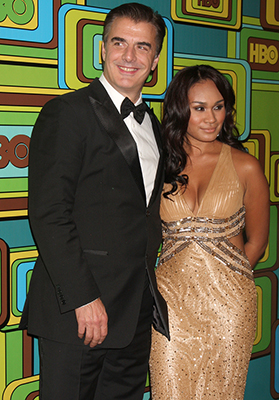 31. Randy and Erika Jackson
Randy and Erika have successfully managed to stay together for over 18 years. They have two children together.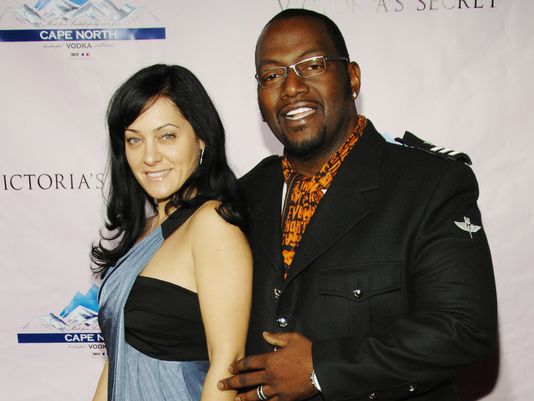 32. Kanye West and Kim Kardashian
Kim and Kanye tied the knot in May 2014. Their widely publicized marriage ceremony was truly a spectacle. Often labelled "Kimye", Kanye and Kim share the responsibilities of being parents to two children, North West and Saint West.