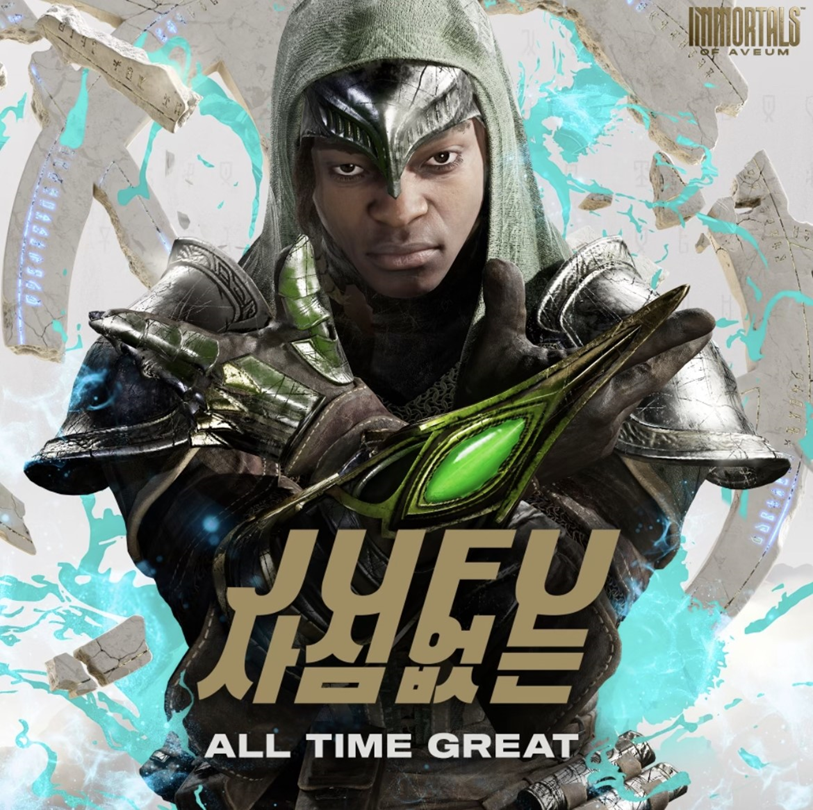 Since 2019, influencer and Tik Tok star Lil Jufu has been buzzing around these social media streets. With songs like "Who Are You" and "Woah" going viral and Jufu's charming personality winning over the hearts of many, it was only a matter of time before Jufu would wow the world once more. 
Influencers are kicking it up a notch in 2023 and Jufu is at the top of that list. Already a staple within the EA brand, as the very first musician to have a uniform kit in a Madden game, Powered by THIS GROUP INC., Jufu has done it again and even bigger this time around.
"All Time Great," a high-powered track written by Jufu, will be featured as the theme song for premiere video game Immortals of Aveum. The track by the Brooklyn-based rap star is set to consist of exhilarating gameplay footage of Jak and his fellow Immortals, Lucium's elite order of magic-wielders. The trailer is filled with fast-paced combat and stunning environments and graphics – all set to a beat that is sure to get listeners ready to save the realm. In addition to the song's debut, Jufu will have his face motion captured and placed in the video game for the promo campaign.
Immortals of Aveum is an adventurous single player shooter game from the first-person perspective. At its core, Immortals of Aveum is about a hero's journey, as Jak (Main Character) grows into and learns to utilize his unique abilities. Jufu's on a similar journey and his music resonated with EA as an expression of Jak's personality and swagger.
In addition to the song, Jufu will have his face motion captured and placed in the video game for the promo campaign. He will also have a Immortals Of Aveum celebration at 8 Bit Bites on August 23, 2023, a complete gaming and burger venue experience. This experience will include free burgers + small bites, interactive gaming, contests and giveaways. There will be free hand crafted ice cream provided and sponsored by "Scoops Worldwide" + more.
As one of the first independent influencers to be able to work with a company of EA's caliber, Jufu is a force to get familiar with.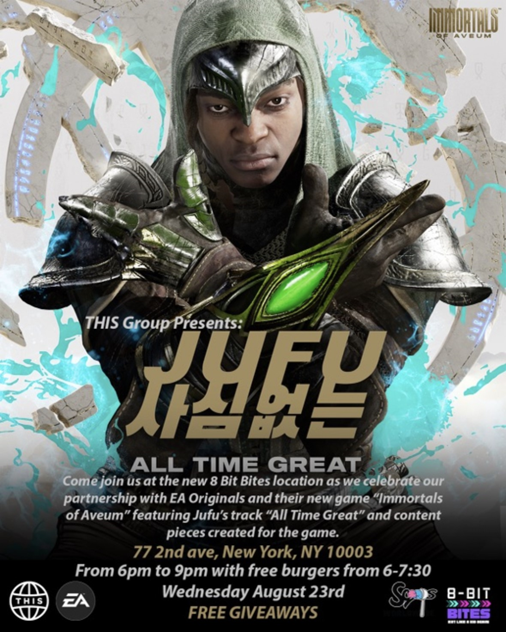 Immortals Of Aveum will release on Tuesday, August 22, 2023. Keep your eyes peeled, there is something new coming to the world of gaming. We look forward to seeing you! Follow Jufu Here. Please view "Immortals Of Aveum" TRAILER HERE. To RSVP please click RSVP HERE. For All Media + Press Inquiries Contact Chasity Cox at [email protected]