When it was announced earlier this year that Life-Size 2 got the green light, die-hard fans of the original movie were overjoyed. But when they learned that Lindsay Lohan would not be returning for the sequel, all their greatest hopes for the film were seemingly dashed. In a new interview with Entertainment Weekly, though, the films other star Tyra Banks gave fans a little sliver of hope. Apparently, Lindsay Lohan will still be included in Life-Size 2, so fans can rejoice!
Banks revealed to Entertainment Weekly that although Lohan wouldnt have a huge part in the new film, her essence will be felt throughout the story line. And thats more than fans had previously hoped for.
Theres something beautiful we do with Lindsay in this movie thatll speak to die-hard fans, Banks told EW. I cant say how, but you will see something!
The film, which is set to premiere on Freeform movie this December as part of the networks 25 Days of Christmas, left Banks feeling sentimental for old times. The original Life-Size was released in 2000 and starred a very young Lohan as a tomboy whose magic spell brings a doll to life. That doll was, of course, played by Banks.
Now that the new movie is getting ready to come to fans TV screens, Banks feels that their initial dismay over Lohans absence will dissipate once they see the film.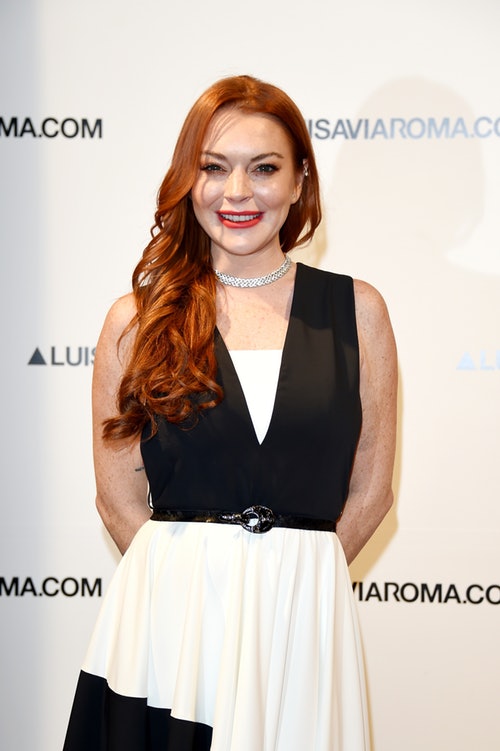 I think its normal, Banks said of fans reaction to Lohan not participating in the film. Its normal to have comfort, particularly with what you know, and the unknown is kind of fearful and kind of scary. [But] when [fans] see this movie, theyre going to be like, Woah, this is a really good movie!'
Although Lohan wont be making a significant appearance in Life-Size 2, fans can certainly expect some updates to the world in which the film takes place. The original films theme song Be A Star has gotten a bit of a makeover. Its got a club banger feel now and features two rappers: Janine the Machine and someone known only as New Fears Eve.
On top of the music update, the film is also expected to be more racially and ethnically inclusive. For example, the main character in Life-Size 2 is played by Francia Raisa who is Latina. Banks is certain this particular casting choice will resonate with modern-day audiences, especially given the current political climate.
The role needed somebody who could cry at the drop of a hat and make people laugh. She had that ability. Theres something about her eyes that can be very soulful. She can tell a story with just her eyes, which is really beautiful, Banks explained.When we were casting the movie we were non-race specific, we just wanted the best actors in all of the parts, and once we cast Francia we were excited that we had to tweak the script. We were excited that she represented this heiress to a publicly traded company her Latina mom started on her own. Thats a good message, particularly in todays climate in our country.
So, Life-Size 2 is essentially going to be a more modern and inclusive take on the original, which is amazing! Life-Size 2 airs in December on Freeform.