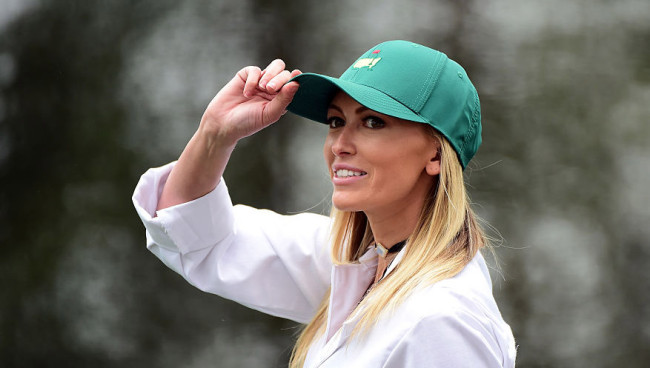 Dustin Johnson, aka one of the luckiest men in the history of history (dude plays golf for a living and is married to Pauling Gretzky, for goodness sake), was in Hawaii over the weekend participating in the Sentry Tournament of Champions on the Plantation Course at the Kapalua Resort.
And not only did he participate, he also won the damn event, by eight strokes! (He almost aced a 433-yard par 4. Jeezus.) Oh yeah, his wife Paulina was also there in Hawaii with him. (This is what I mean about DJ being one of the luckiest men in the history of history.)
Nice way to start the year.
While in Hawaii, Paulina and DJ also celebrated their fifth year together and it looked like Paulina was enjoying her time in the sun while the rest of us back in on the mainland froze our chestnuts off.
Man, can you imagine not only being one of the the best golfers in the world, but also being married someone woman like Paulina Gretzky. Her mom was a freaking movie star and her dad was the goddamn greatest hockey player to ever lace up skates?
Seriously, I can't even imagine what goes through Johnson's mind each day. I'm betting he wakes up, climbs out of bed (after glancing lovingly over at Paulina), heads to the bathroom and does this for 10 minutes each morning…
I certainly know that's what I would do.