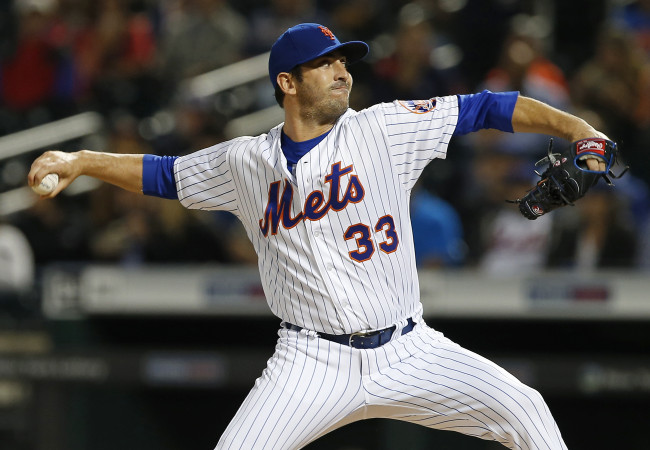 Matt Harvey is dating again. Mets fans need no reminder how his last relationship ended, but I'll twist the knife just because I like watching the world burn. Back in May, the former NL Comeback Player of the Year was reportedly too hungover to show up to a game because he was drinking away his feelings after seeing his ex-girlfriend Adriana Lima getting cuddly with Pats star Julian Edelman at the Met Gala the night before.
Lima "really messed with Matt Harvey's head," baseball sources said.
As an average joe like myself, I can't really blame the dude for getting hung up on one of the sexiest women on the planet, but its a bad look nonetheless.
Hopefully the 28-year-old can pull it together with current flame.
According to Page Six, Harvey is now dating Ukrainian/Polish Instagram model and cocktail waitress, Kristina Krishka. Harvey and Krishka have both posted images of themselves together in a Madison Square Garden suite at a Rangers game.
She is attractive.


Harvey is no stranger to bombshells. Check out his starting 5 of exes.
Adriana Lima
Ania Cywinska
Anne Vyalitsyna
Ashley Haas
Devon Windsor
Lo Bosworth
I think Matt Harvey has a type: Blonde and beautiful and totally out of my league.