Honoring 25 years since his tragic passing, Tupac Shakur's legacy lives on with the release of the PRIDE collection of his reimagined music.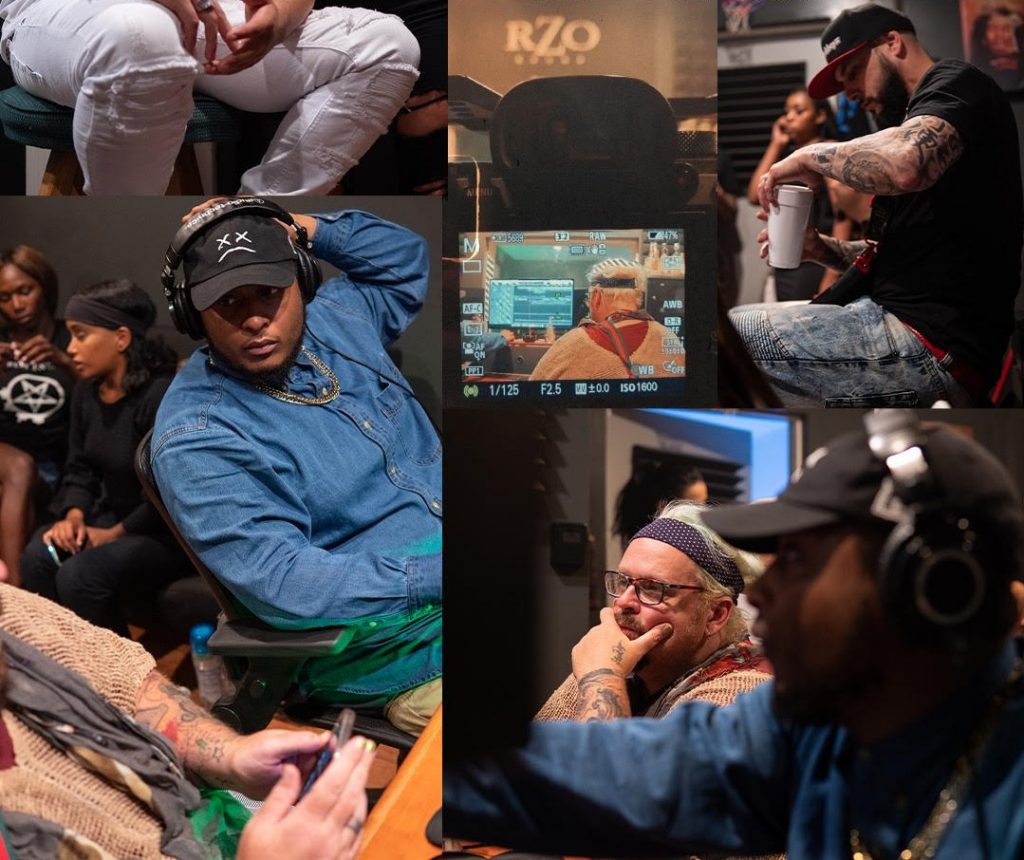 September 13 is the 25th anniversary of the tragic passing of 25-year-old American recording artist Tupac Shakur. 2Pac is one-of-the most iconic and important voices
in musical history. Now some of his monumental body-of-work is being reimagined as house music with a rich jazz influence. Multi-platinum Jonathan Hay is producing the 2Pac project that's being released through his startup Tech Row Records with global distribution by Fat Beats Records.
Tech Row is continuing what 2Pac's estate has shown in recent months, which is using his powerful legacy in representing change by the release of the PRIDE collection. This inspired and helped plant the seed for reimagining "Hit 'Em Up" & "2 Of Amerikaz Most Wanted" as house music.
Jonathan Hay's production is co-signed by the legendary Eric B. & Rakim for his #1 Billboard Jazz album Follow the Leader (Reimagined as Jazz). Hay worked on that critically-acclaimed album that remained on the Billboard charts for 11 weeks at Quad Recording Studios—the same recording studio of the infamous 2Pac shooting that fueled the violent East and West Coast hip-hop rivalry. Coincidentally, Eric B. was building Death Row East with both Suge Knight and 2Pac before his untimely passing.
Power in Partnership
Hay partnered up with LGBTQIA+ advocate Daniella Carter who helped spearhead the genre- bending 2Pac Reimagined Project. Carter and Hay understand that while hip-hop culture is becoming more accepting of LGBTQIA+ individuals, there is still a resistance to full acceptance and inclusion for artists of all races, class, gender, and sexualities. Bringing together the most diverse group of creatives including: Eric Steven, Brandon Gallegos, Cain McKnight, Matt Berman, Sara Cooper, Diana Pagan, Jordan Milber, and more, to achieve this revolutionized version of these two hip-hop classic songs.
"I worked with Biggie's son CJ Wallace and The Notorious B.I.G estate last year.
I even got the honor to put on some of Biggie's clothes that he wore when he was alive. Some of my associates have asked why I chose the violent Biggie diss
'Hit 'Em Up' as the first single. I wanted to take such a hardcore record and
turn it into a jazzy dance record. House music is all about love and positivity and
I look forward to seeing all the ravers dancing to this song." – Jonathan Hay
'Most Influential' Rapper of All Time
https://en.wikipedia.org/wiki/Tupac_Shakur
Tupac Amaru Shakur was born Lesane Parish Crooks on June 16, better known by his stage name 2Pac and, later, by his alias Makaveli. This iconic American rapper, songwriter and actor was easily considered "one of the most influential rappers of all time."
Much of Shakur's work has been noted for addressing contemporary social issues that plagued inner cities, and he is considered a symbol of activism against inequality.
Shakur was born in Manhattan, NYC, but relocated to Baltimore, MD, in 1984 and then the San Francisco Bay Area in 1988. He moved to Los Angeles in 1993 to further pursue his music career. By the time he released his debut album 2Pacalypse Now in 1991, he had become a central figure in West Coast hip-hop, introducing social issues to the genre at a time when gangsta rap was dominant in the mainstream. Shakur achieved further critical and commercial success with his follow-up albums Strictly 4 My N.I.G.G.A.Z. (1993) and Me Against the World (1995).
In 1995, Shakur served eight months in prison on sexual assault charges, but was released after agreeing to sign with Marion "Suge" Knight's label Death Row Recordsin exchange for Knight posting his bail. Following his release, Shakur became heavily involved in the growing East Coast-West Coast hip-hop rivalry. His double-disc album All Eyez On Me (1996), abandoning introspective lyrics for volatile gangsta rap, was certified Diamond by the RIAA. On September 7, 1996, Shakur was shot four times by an unknown assailant in a drive-by shooting in Las Vegas, NV; he died six days later and the gunman was never captured. Shakur's friend-turned-rival, the Notorious B.I.G., was at first considered a suspect due to the pair's public feud, but was also murdered in another drive-by shooting six months later in Los Angeles, CA. Five more albums have been released since Shakur's death, all of which have been certified Platinum in the United States.
Shakur is one of the best-selling music artists of all time, having sold over 75 million records worldwide. In 2002, he was inducted into the Hip-Hop Hall of Fame. In 2017, he was inducted into the Rock and Roll Hall of Fame in his first year of eligibility. Rolling Stone named Shakur in its list of the "100 Greatest Artists of All Time." Outside music, Shakur also found considerable success as an actor, with his starring roles as Bishop in Juice (1992), Lucky in Poetic
Justice (1993) where he starred alongside Janet Jackson, Ezekiel in Gridlock'd (1997), and Jake in Gang Related (1997), all of which garnered praise from critic