The private cast and crew screening and red carpet event for "A New Life", a film by Choice Skinner, was quite the success on Thursday, August 26th at The Landmark Theatre in Westwood, CA.
The cast, celebrities and studio executives all came in attendance to support. A QnA followed directly after the film ended with many executives buzzing for inquiries for distribution. This has been a long time marker of success for Director, producer, screen writer Choice Skinner after many years of hard work.
The following evening, Choice Skinner was given the 2021 Vanguard Award, honored for having 37 years in entertainment at the Mayan Industry Awards.
Choice Skinner says, "I'm honored by all who were in attendance to view A New Life. I'm looking forward to it becoming a classic film that all audiences will enjoy."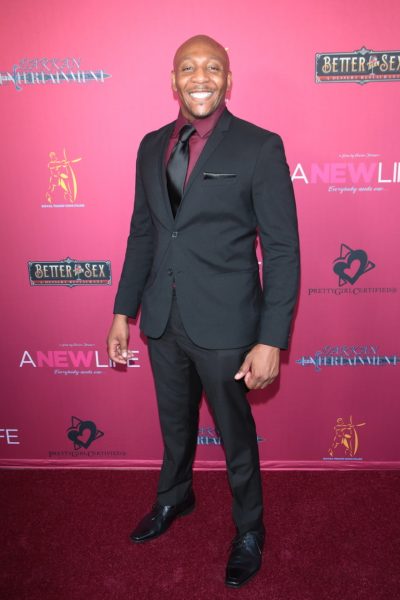 Special thanks go out to all talent who attended and supported:
Main Cast- Daffany McGaray, Clark Chris Rouse, Kailah Ami, Danny Royce, Daniel Joo, Joan Moten, Ambyr McWilliams, Josh Butler, Kyndra Mack, Janessa A. Morgan, Jessica Cymone. Celebrities in attendance: McKinley Freeman – Actor, Chef Sean (Rapper, Actor), Geno Brooks – Director, Thai Edwards – Actor, Michael Cory Davis – Actor, Stephanie Charles -Actor, Dylan Flashner – Actor, Mezou – Rapper/Actor, Erica Dasher – Actor, Hiram Murray – Actor, Mike Strong – Actor, Reid Ewing – Actor, Freckles (Jason Greene) – Actor, Bree Winslow – Actor, Marcus Dupree – Actor, David Hillenbrand – Director, Antonio Ramsey – R&B Vocalist/Actor, Derek Dominique – R&B Vocalist, El Gordo Mamon (Comedian).
To view Trailer of "A New Life": https://vimeo.com/489266383/d48cb72b43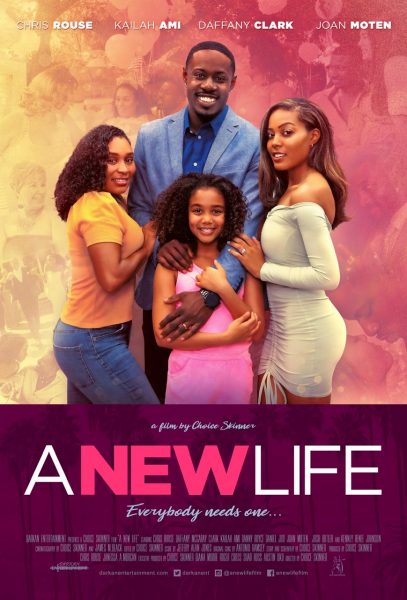 A NEW LIFE
Synopsis
Ronald Ferguson has a life that others can only dream to have, a beautiful wife named Stephanie, great family and friends, a successful job and a new baby on the way.
During A festive baby shower which includes Ronald's brother Rick, his best friend Trevor,Stephanie's mother Roxanne and her best friendMelanie we witness the closeness of the family as they prepare for the birth of Stephanie and Ronald's new child. One year passes after the birth of baby Briana; Stephanie returns back to her job at the bank.
In his office at the advertising agency Ronald views a news report about a bank robbery that at Stephanie's job. Moments later he is told by his best friend Trevor that Stephanie was killed during the robbery. Ronald falls into a deep depression while mourning Stephanie and neglects his duties as a father. A surprise phone call snaps him out of his depression and he finally rises to the challenge of being a single father to Brianna.
Years later shows that Ronald has become an amazing father and prospers in his advertising career but remains a widow and hasn't dated anyone since the death of Stephanie. Ronald's circumstances soon change as he is partnered up with his sexually assertive co-worker Brenda who flirts with him and proposes a date. Ronald reluctantly accepts but the date sours and ends on a horrible and embarrassing note.
Soon after Ronald gets an emergency phone call from Brianna's school stating that she was involved in a fight. He rushes to the school and is introduced to Brianna's teacher Serena. There is an instant attraction and Ronald offers to take her out on a date. Serena accepts.
In time, Ronald and Serena fall in love but that love is challenged by several obstacles… Ronald's persistent mourning for Stephanie and Serena's toxic and disastrous ex-fiancé, a star football player named Leon Hardwick. All of these elements are things that cause Ronald to desire A NEW LIFE…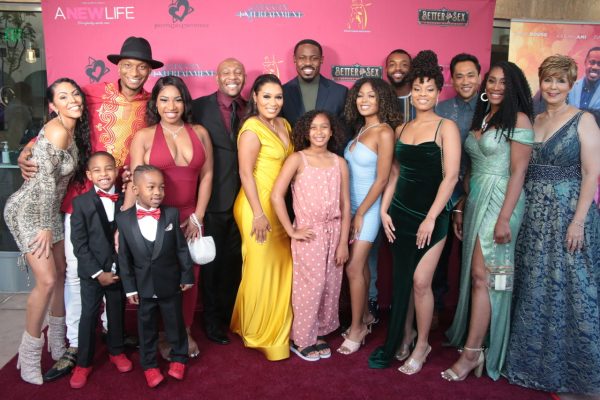 Cast- Photo Credit Guiermo Proana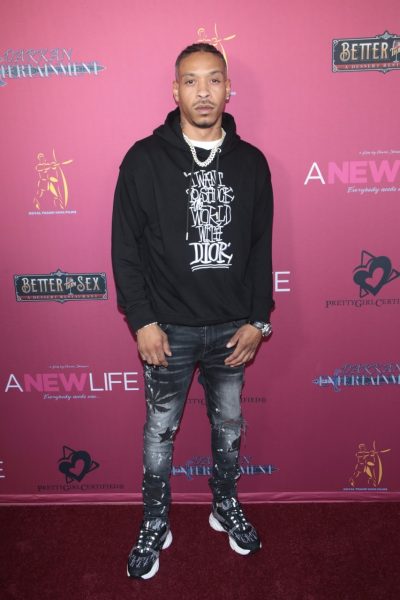 Rapper/ Actor Chef Sean- Photo Credit: Guiermo Proana