The news of the Senate Judiciary hearing that included Judge Brett Kavanaugh and Dr. Christine Blasey Ford to discuss allegations of sexual assault has ignited a global conversation about memory, its meaning, and its impact. In this instance, the conversation surrounds the fact that though sexual assault and harassment are inherently physical experiences, the long-term effects of sexual assault and fallout can also manifest as invisible and psychological a single event can cause long-term trauma that can last a lifetime. In fact, the long-term effects of sexual assault and harassment include physical, mental, and emotional health issues for women, according to a new study published by JAMA Internal Medicine. The findings of the study conclude that sexual assault and harassment are linked to a long list of health consequences for women, including high blood pressure, anxiety, depression, and insomnia.
The study interviewed 304 women between the ages of 40 and 60 through physical measurements, interviews, and questionnaires about their personal medical histories over the course of their lifetimes. Nineteen percent of the women reported experiencing sexual harassment, 22 percent reported experiencing sexual assault, and 10 percent reported both. According to the Rape, Abuse & Incest National Network (RAINN), sexual harassment can be defined as unwelcome sexual advances, requests for sexual favors, and other verbal or physical harassment of a sexual nature, while sexual assault refers to sexual contact or behavior that occurs without explicit consent from the victim. Additionally, the women in the study who had previously reported sexual assault were three times more likely to experience depression and twice as likely to have experienced high levels of anxiety than women who had never experienced sexual trauma.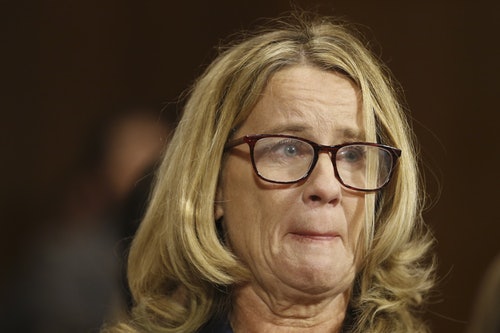 The study found that those who reported experiencing sexual assault or harassment had twice as much trouble sleeping, citing bouts of insomnia. Furthermore, women who had experienced sexual trauma were found to have higher blood pressure than women who did not. This puts them at a higher risk of having a stroke, aneurysms, kidney disease, heart attacks, and other forms of heart disease.
According to a 2018 report published by Samuel Merritt University on understanding the effects of sexual violence, every individual deals with the crisis that is sexual trauma in different ways. However, a few common reactions that result from such trauma include having trouble with boundaries, isolating oneself, and dissociation. The latter refers to the experience of detaching from ones' body and watching from above, according to Mental Health America. Dissociation can continue on past the event causing the sexual trauma and can cause lapses in memory and judgment.
As claims of sexual assault and harassment against Judge Brett Kavanaugh continue to be investigated by the FBI Kavanaugh has denied all of the allegations lobbied against him many American women are haunted by questions posed at Dr. Christine Blasey Ford during the Senate hearing by the Senate Judiciary Committee. A sentiment that has been continuously stated amongst strangers and peers alike since the televised hearing is the question of why someone would choose not to report such a traumatic event. Surely, the lack of action Dr. Ford took after the alleged event meant that Dr. Ford was exaggerating the alleged assault's long-term effects, critics, like Senator Lindsay Graham, retort.
While Dr. Ford was not studied In the Jama research, nor has she spoken about the study of her findings, she also testified to the public record of her alleged assault: In 2012, she discussed the alleged event with her therapist, which she claimed caused her to "relive the trauma," of her alleged assault. Additionally, she confided in her husband about the alleged incident, stating that she wanted to "have a second front door," as a result of the PTSD had experienced since the alleged incident. Dr. Ford also went on to discuss her history of "panic attacks" and extreme anxiety, resulting from the alleged assault.
This study suggests that perhaps the consequences of sexual assault and trauma are not as tangible as a broken limb or a filed police report. Perhaps they linger long after an attack, wreaking havoc on the body in a multitude of different ways. The study's conclusion suggest that when someone experiences trauma that severe, the side effects can hinder the body's wellness and overall health. Based on the findings, Dr. Ford's history with "panic attacks and anxiety" could then be interpreted as very much a product of the alleged violence she claims to have experienced not evidence that suggests she invented that night of the alleged attack all together.