Imagine pristine whitesand beaches, waves gently lapping the shore, and sunshine reflecting off the clear waters.
Then, imagine huge crowds of people – young and old, wearing all kinds of swimwear and beachwear, putting on sunblock and sipping their iced lemon tea, thronging the area.
Are all island and beach resorts in the world overcrowded?
Actually, no.
There are still a handful of lesser-known islands where you can enjoy a little sunshine or a dip in the sea without getting interrupted by the screams of hundreds of excited holidaymakers.
Here are six such beaches where you might be able to enjoy a bit more privacy far from the madding crowds.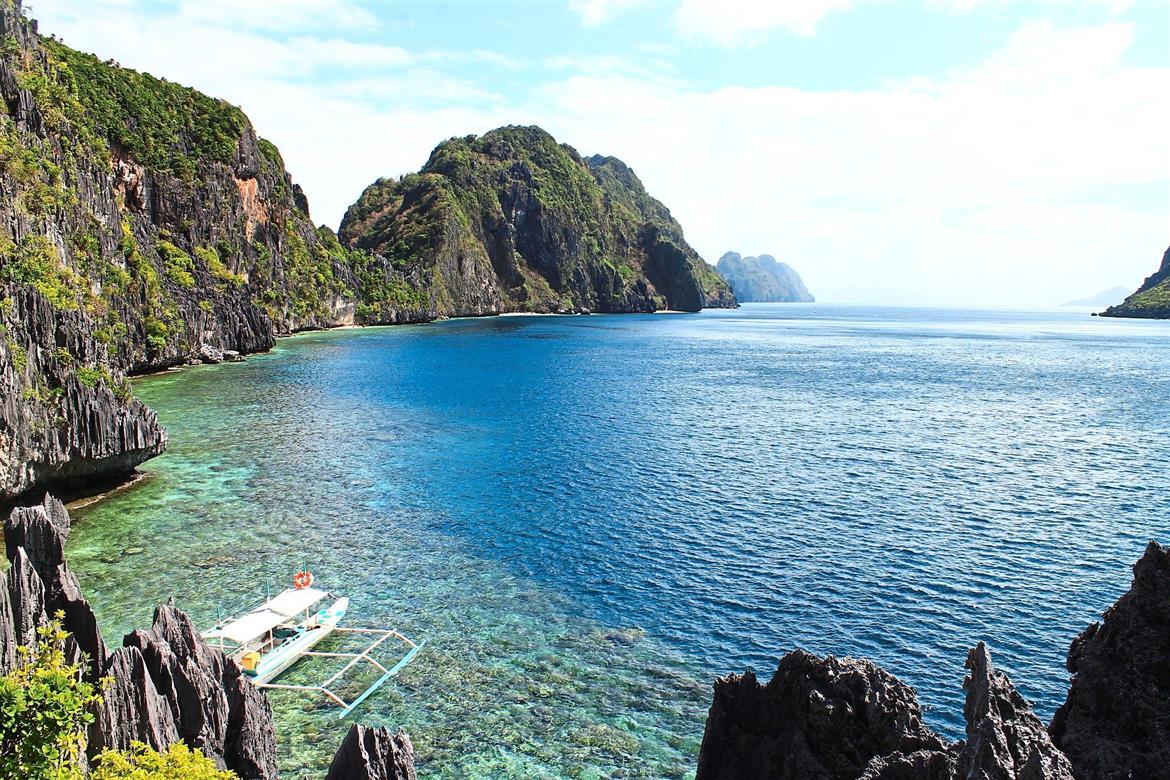 Palawan, the Philippines
There is no lack of choice when it comes to idyllic beaches in the Philippines as the country boasts over 7,000 islands.
For some sun, sea and surf, the place to head for is El Nido in Palawan island. The place is also popular with scuba divers.
For surfing specifically, there is Duli Beach/Mike's Point.
El Nido has powder whitesand beaches, clear blue waters, amazing coral reefs, spectacular sunsets, and is gateway to the Bacuit Bay archipelago with its numerous karst peak islands and turquoise lagoons.
Other islands to check out in the Philippines include Palaui, Bonbon, Caramoan, and San Antonio cove network.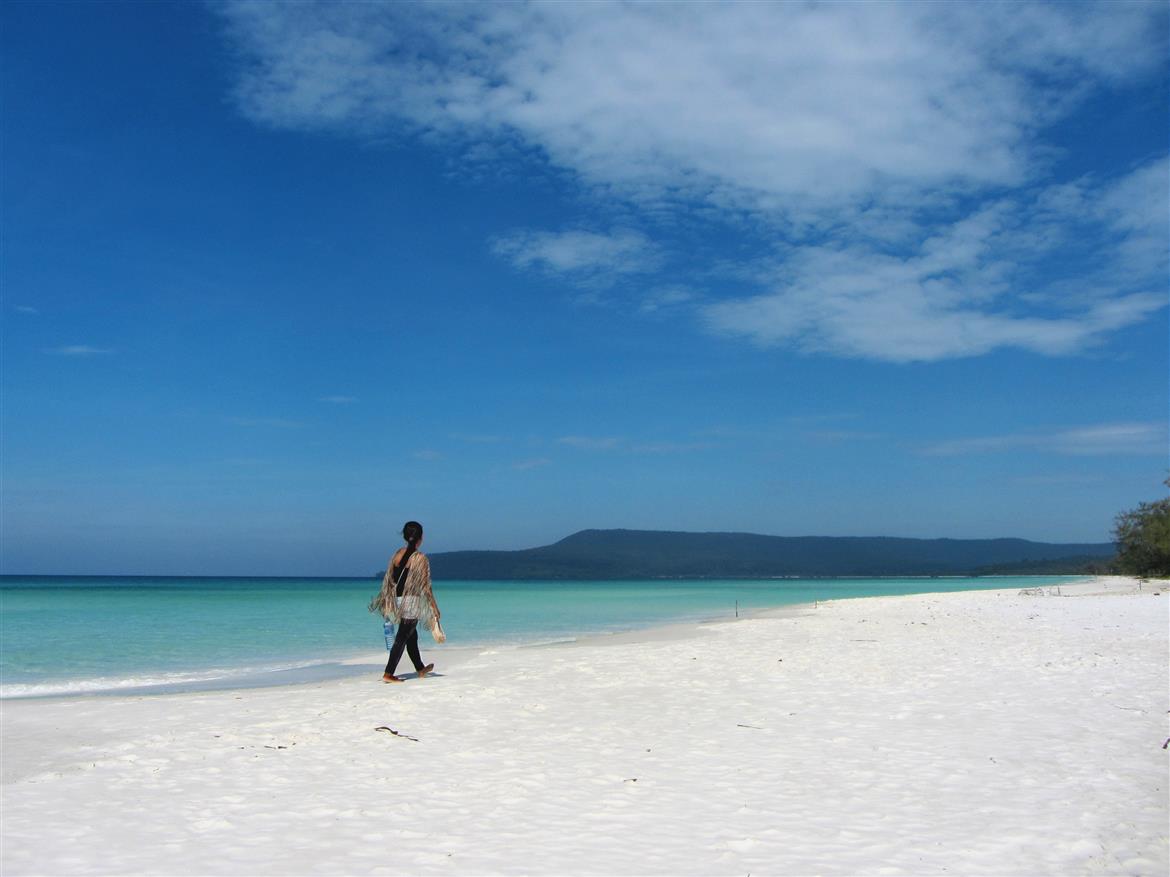 Koh Rong, Cambodia
You might think that Cambodia is only famous for Angkor Wat in Siem Reap, or the Genocide Museums and Killing Fields in Phnom Penh. But did you know that the county also has some very beautiful beaches and islands?
One such island is Koh Rong in Sihanoukville province. Koh Rong is known for its sandy coves and coral reefs, as well as tropical jungles and waterfalls further inland. If you don't want to be too far away from civilisation, don't worry. This place is popular with backpackers, and you can also go pub-crawling.
For other relaxing beaches and islands in Cambodia, head to: Koh Rong Sanloem, Koh Thmei, Koh Tang, and Koh Totang.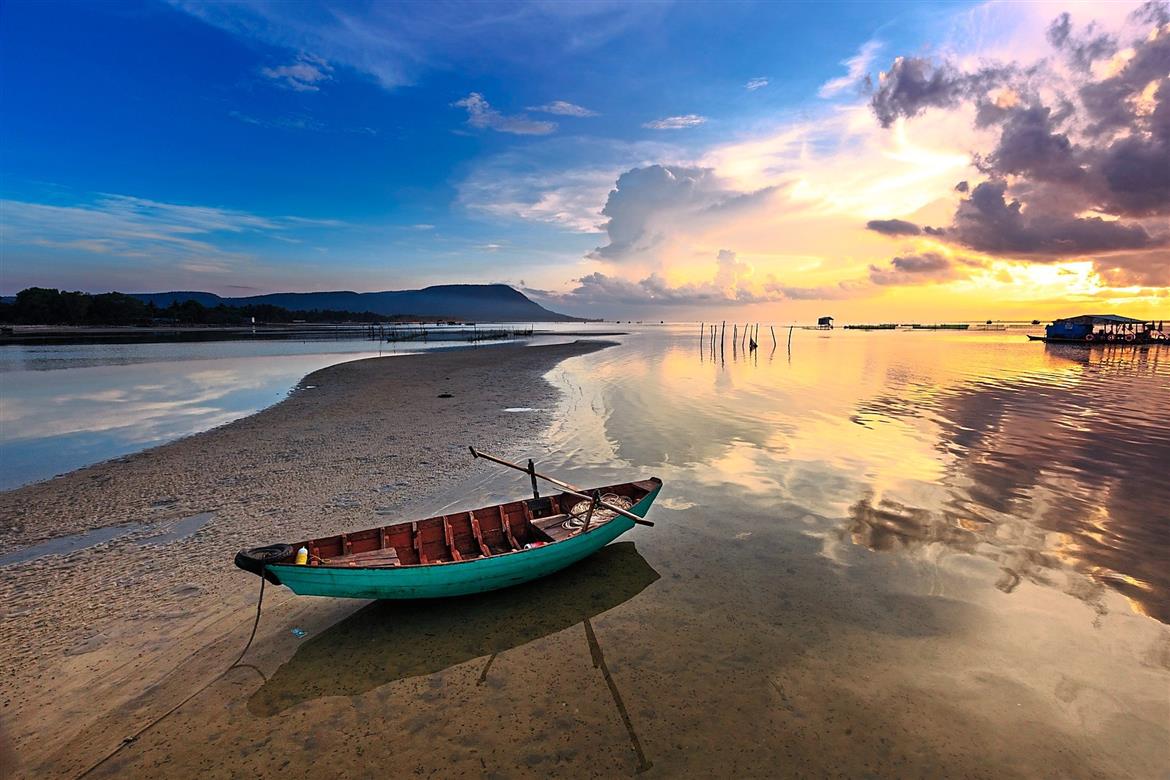 Phu Quoc, Vietnam
For some fun and relaxation by a palm-lined beach, head to Phu Quoc in Vietnam. You can swim, snorkel, scuba dive, or kayak in the turquoise bays. A section of the island is part of the Phu Quoc National Park with its mountains, tropical jungles, wildlife, and hiking trails.
Head to Long Beach which is the resort area, or to Sao and Dam beaches, for some tranquility.
Besides idyllic island life, there are also several temples that you can visit like the Dinh Cau Rock (Cau Temple). This lighthouse-cum-shrine was built as a dedication to Thien Hau, the goddess of the sea, whom the local fishermen usually pray to before going on fishing expeditions.
The largest town, Duong Dong offers both night and day markets which sell fish and other fresh produce, as well as handicrafts.
Ngapali, Myanmar
The most popular island in Myanmar is Ngapali. It is said to have been named by an Italian who was homesick for his hometown in Naples.
Whitesand beaches, blue waters, fresh seafood and beachfront resorts are what you'll find here. The place is still a fishing village, though, with boats going out daily for their catch.
Other Myanmar tropical paradises to check out are: Ngwe Saung, Kanthaya, and the Myeik/Mergui Archipelago.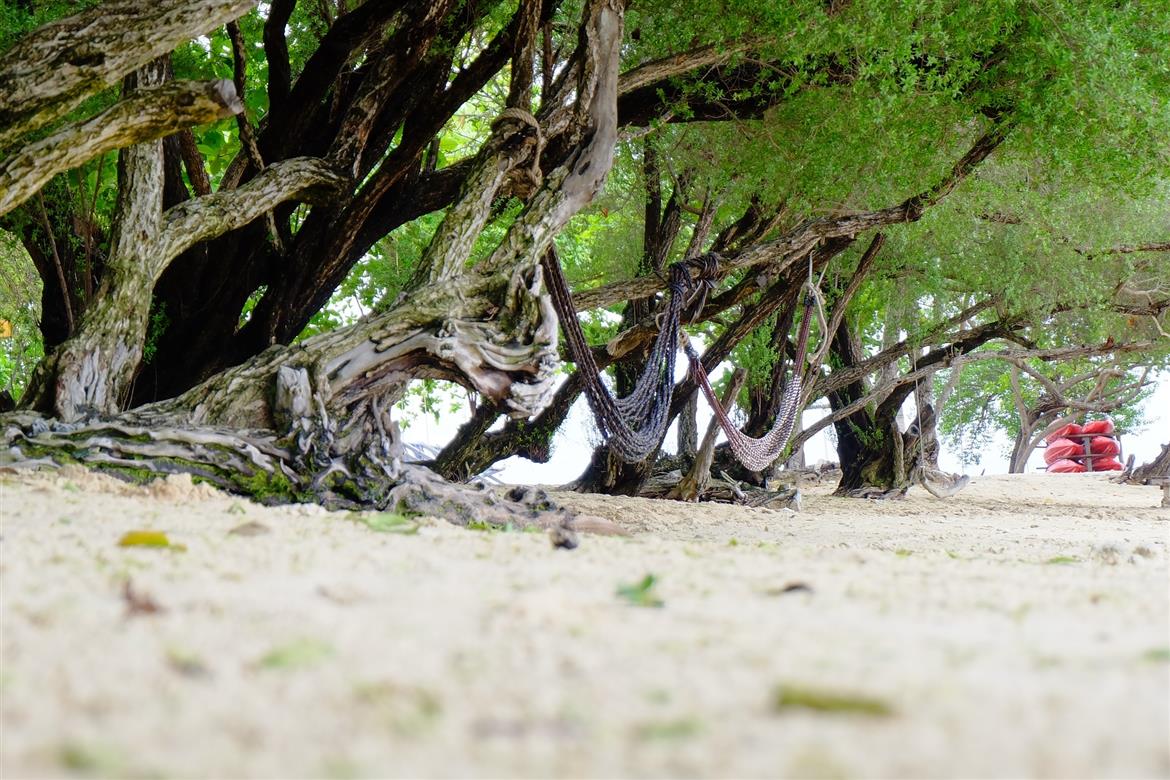 Koh Samet, Thailand
Thailand has tons of islands and beaches, some of which are so overcrowded with people that a few adventurous tourists are starting to make their way to more remote areas.
Koh Samet is a national park which offers clean and tranquil beaches with all kinds of accommodation, ranging from budget chalets to luxury resorts. This is the place to head to if you want some rest and respite from the hustle and bustle of city life.
Other Thai islands to check out include Koh Kood, Koh Wai, Koh Mak, Koh Similan, and Koh Surin.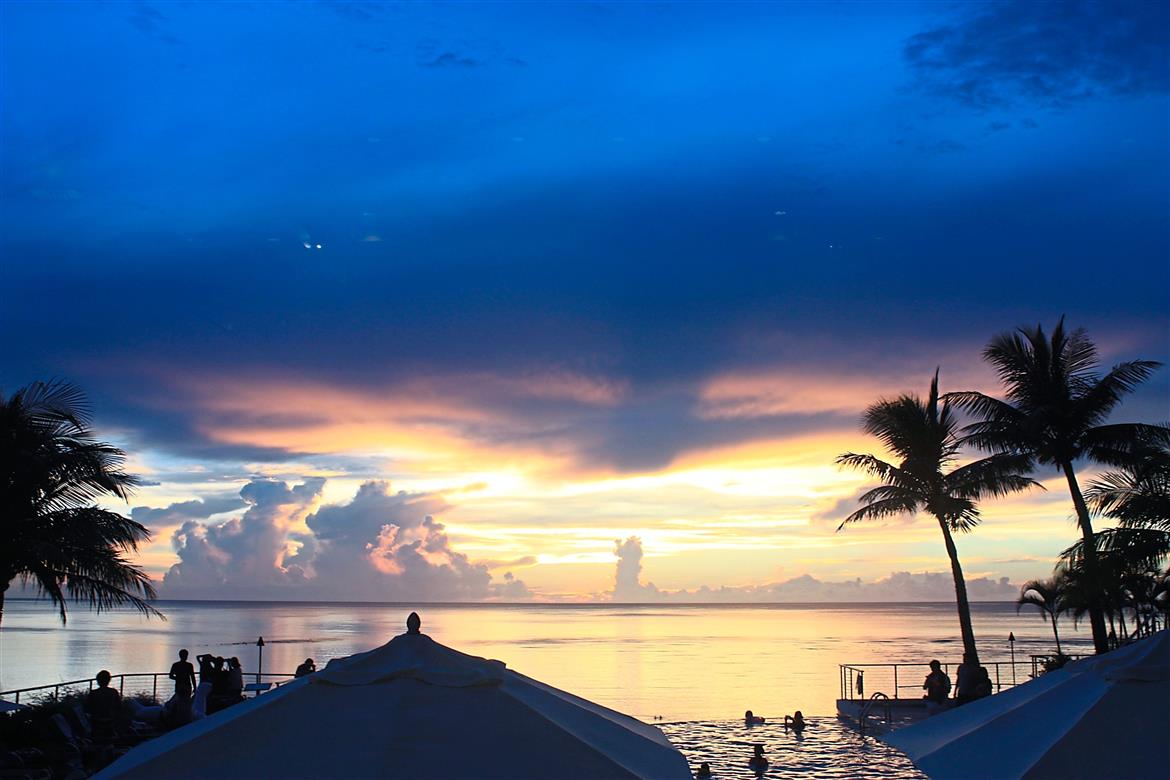 Guam, United States
Guam, an island located in the western pacific, somewhere between the Philippines and Japan, is a territory of the United States. In terms of terrain, culture and atmosphere, it is somewhat similar to Hawaii. A former naval base, Guam is now a popular tourist destination, especially with wedding couples and honeymooners, as there are many unique glass chapels with beautiful views on the island.
You can expect glorious sunsets, whitesand beaches, and water so clear that you might be able to see the corals from the balcony of your hotel (we're not kidding!). Some of the beaches to check out are Tumon Bay, Tanguisson Beach, Sharks Cove Beach, Inarajan Pools Beach, and Agana Bay Beach.
The indigenuous people of Guam are known as Chamorro, and they have their own language, culture and food.