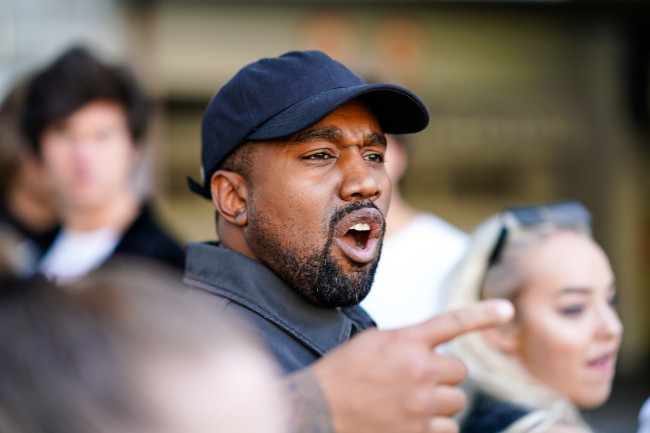 Kanye West is on the cusp of joining the Three Comma Club.
This is not totally surprising seeing as the 41-year-old is widely considered one of the hardest working artists in the industry and one of the best-selling music artists of all time.
However, it is sort of surprising since he was in a load of debt just a few years ago.
All that has changed, though. Much to my chagrin.
But his several critically acclaimed albums and 21 Grammys provide him peanuts in comparison to his fashion label Yeezy, created in partnership with Adidas. According to The Blast, the label, in which West is a majority shareholder in, just received a valuation of close to $1.5 billion.
A source told the website that West "has received several offers for investments and potential buyers of the company, but he has not decided yet how much, if any, he wants to part with."
Weezy wasn't messing around when he sent this tweet back in April.
We have 160 positions to fill by the end of the year. Yeezy will hit a billion dollars this year. It is the 2nd fastest growing company in history. It is a unicorn on its way to becoming a decacorn.

— KANYE WEST (@kanyewest) April 25, 2018
As Fox News reports, a unicorn is a private startup worth $1 billion or more. A decacorn is a startup worth at least $10 billion.
Earlier this week, Kim Kardashian was asked by Jimmy Kimmel whether she herself was close to being a billionaire.
"I would say my husband is one, so that makes me one, right?" she said. "Close. Close, by proximity."
Kanye was destined for success at an early age. He reportedly got only A's and B's in school, started rapping in third grade, began writing poetry in fifth grade, and selling his musical compositions to other artists in seventh grade. At 20, he dropped out of college to pursue his music career and two decades later is one of the most recognizable names and faces on the planet.
Follow your dreams, kids.
Or maybe just follow Kanye's. They seem to be working for him.