The music industry is gearing up to celebrate Mac Millers life with a benefit concert and the lineup has just been announced. Mac Millers benefit concert lineup will include some of the biggest names in the industry coming together to celebrate his life and career after he tragically died on Sep. 7 of a reported overdose. You can expect to see everyone from Travis Scott and SZA to John Mayer and Chance the Rapper there to pay tribute. All in all, its going to be an incredible lineup for an incredible cause.
The concert will raise money for the Mac Miller Circles Fund which works in partnership with the Pittsburgh Foundation to help the citys residents. The concert, aptly titled Mac Miller: A Celebration of Life, will take place on Oct. 31 at the Greek Theatre in Los Angeles. As of right now, theres a huge list of names attached to the event. They include John Mayer, SZA, Travis Scott, Ty Dolla $ign, J.I.D, Miguel, Action Bronson, ScHoolboy Q, Domo Genesis, Anderson .Paak, Dylan Reynolds, Earl Sweatshirt, Njomza, Thundercat, and Vince Staples.
Millers mom, Karen Meyers, released a statement via a press release about the benefit concert.
"The support we've experienced is evident in this amazing lineup and is a testament to Malcolm's incredible life. His Father, brother, and I are beyond thankful to everyone who is working to make this concert happen along with every fan and every friend for continuing to support Malcolm and his vision," Meyers said. "He was a caring, loving human with a smile that could light up the sky and a soul that was out to make the world a kinder place and the MMCF will continue to do just that."
John Mayer, whos slated to perform, shared a photo to Instagram announcing the lineup. Heres how it looks:
The rappers management team, Kelly Clancy and Christian Clancy, also released a statement.
He was pure artistry constantly creating, seeking, and discovering new ways to be both a source of inspiration and catalyst for new artists, they said. We were fortunate, not only to work with Malcolm and watch his music evolve, but to witness his own personal evolution that included a strong focus on building bridges and opening doors for anyone and everyone he encountered."
Its obvious that being able to put this benefit concert together means a whole lot to the people involved in Millers life. Im sure its going to be an amazing show that only adds to Millers legacy.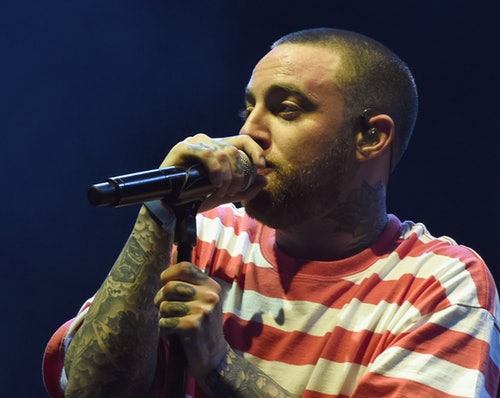 Speaking more specifically about the Mac Miller Circles Fund, the rappers management team explained what this concert and the charity means for Millers memory.
"We hope his ambitions to bring people together and to create new opportunities will continue to live through the MMCF," Millers management continued in their statement. "We know Malcolm would be appreciative and proud of the thought and care that is going into making the MMCF a reality, so thank you to all who are selflessly helping this come to life. We will be forever proud of the man he was, and thankful that he was able to share his gifts with the world."
Theres no question that Miller was a beloved figure in the music industry. This benefit concert is sure to be a moving tribute to a very talented man. Tickets to the concert will be available through The Mac Miller Circles Fund's official website. You can get your tickets starting at 1 p.m. on Friday, Oct. 5.