A doll has a lot of importance in a kid's life. In fact, there are a lot of kids who simply can't live without a doll, especially girls. Girls' attachment to dolls is certainly unimaginable. But there are many boys who love to own such plushy toys as well. However, there is a catch. Most of the kids can't relate to these toys. Why? That's because they do not have that familiarity with the kids, who have a developing memory which is enhanced by relation and association.
This relation and association aspect is doubly important for disabled kids who suffer physical and mental deformities and it is a painful aspect of their lives. So that they can cope with it, they need to look at it as a proud part of their lives and not a hindrance. But how can you do that? So we have decided to introduce you to a social worker, Amy Jandrisevits who makes look-alike dolls for children with disabilities. Not only is she doing the job of a good samaritan, but she is also bringing joy to the lives of these children –
Meet Amy Jandresvits In Her Workshop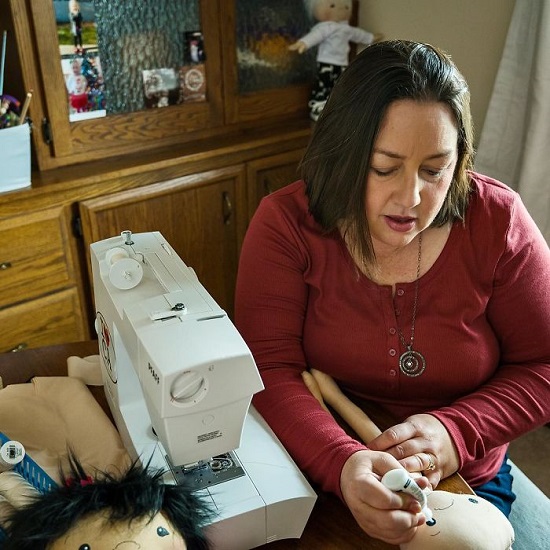 Former social worker, Amy Jandresevits is in her workshop, on her sewing machine, totally immersed in her job. She is sewing dolls that look just like a kid who suffers from some disability. She is doing this for her non-profit organization, "A Doll Like Me"
Little Zach Has Never Been Happier In His Life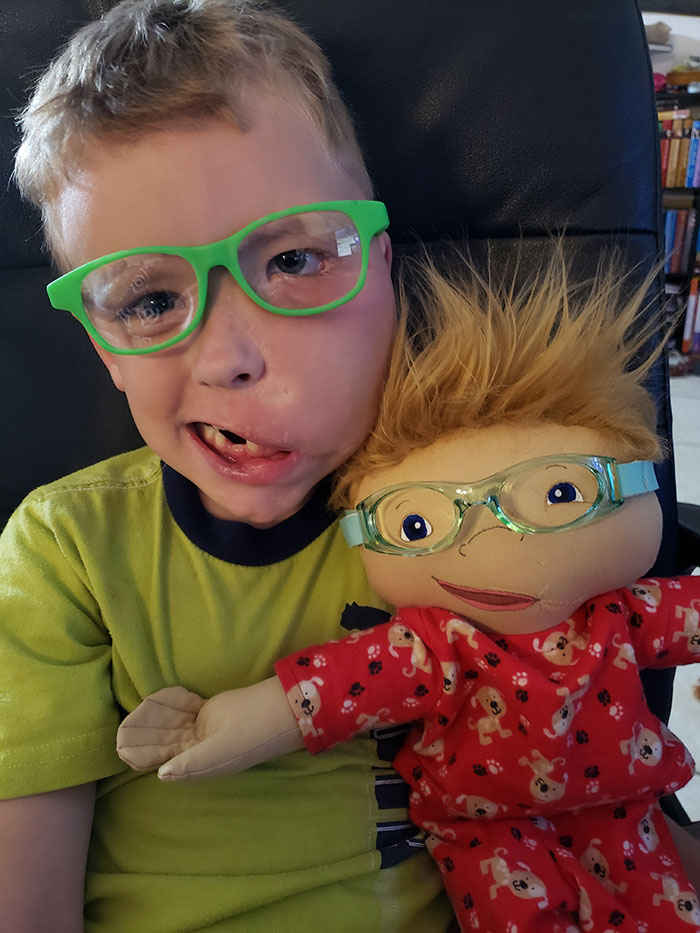 Amy sent Zachariah a doll that looks exactly like him. Zach has been born with a rare condition and has started to take notice of his physical differences, which makes him sad. So, when the parents found about the organization, A Doll Like me, they ordered a doll for the little man. Now he looks ecstatic.
This Girl Can't Help But Look Pleased With Her Look-Alike Doll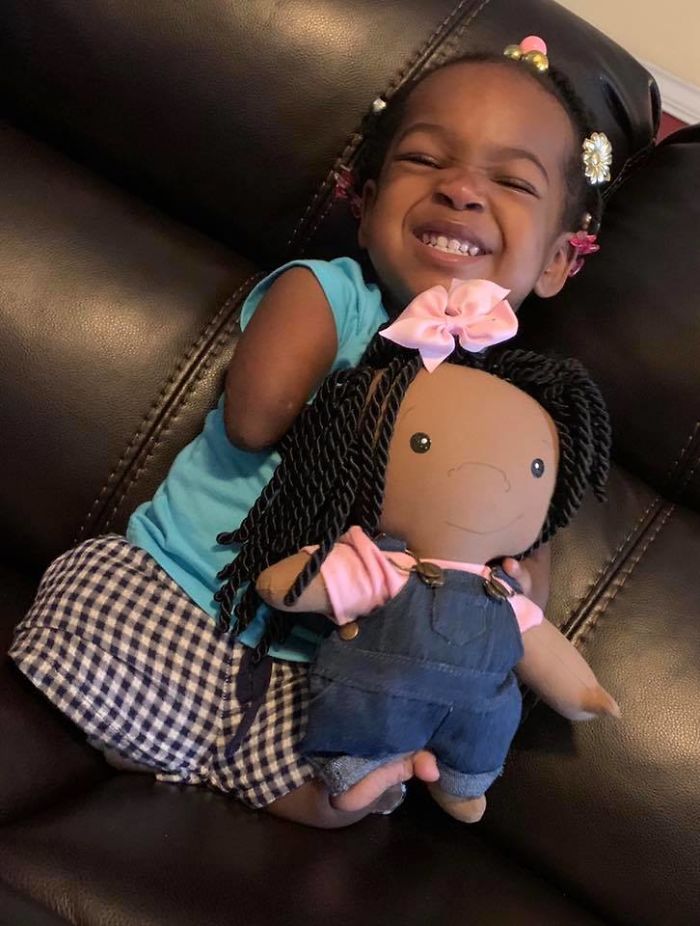 The happiness shows on her face. Life is extremely difficult for kids with disabilities. And it's not the physical handicap that gets them. It's the mental handicap that is imposed on them by the world. But when they are taught to embrace it and not look at it as a hindrance, that is when they feel encouraged and happy.
He 'Spotted' His Look Alike Doll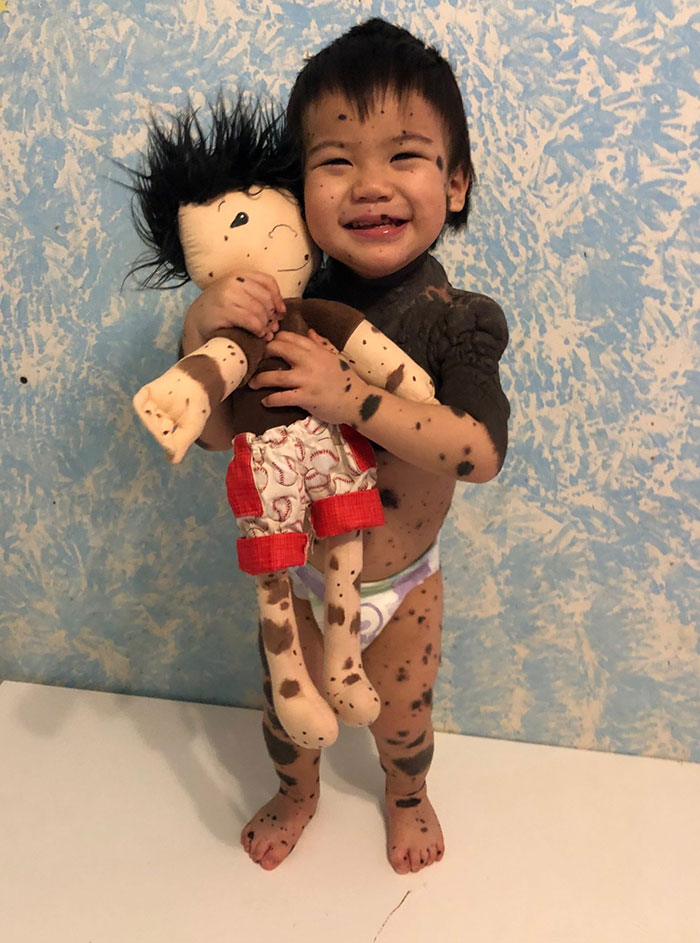 Birthmarks are good. But when you have them all over the body, then it is something that might be seen as a bit odd. You might feel less attractive because your body resembles that of a leopard. But is it bad to be different? Not at all. Amy's dolls teach you to be proud and happy of yourself, whatever you are.
Pinky Pie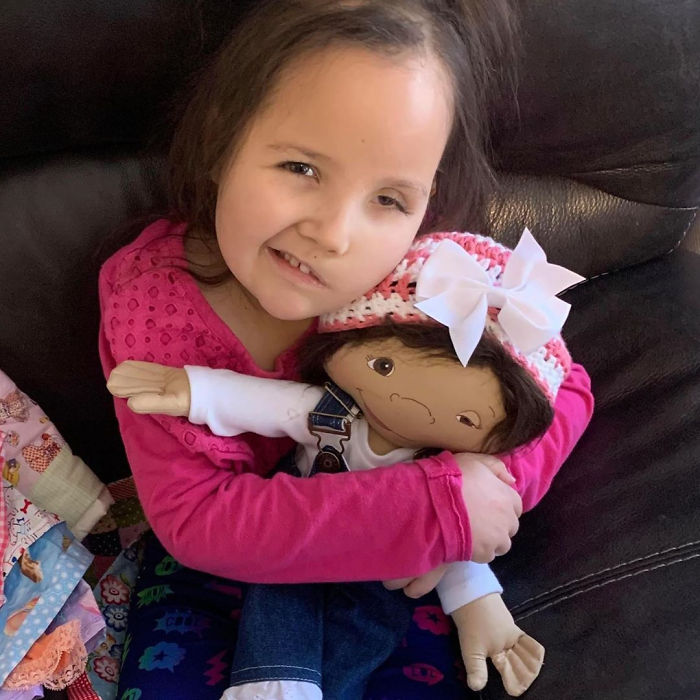 There are many things that can affect your face. Be it a deformity like Trigeminal neuralgia, Down's syndrome, and whatnot. These ailments do affect many important muscles and nerves in your face. But don't let it affect the beauty, the beauty of your mind, the beauty of your soul, and overall, the beauty of your life. Be happy with Amy's dolls.
Half A Face But Full Of LIFE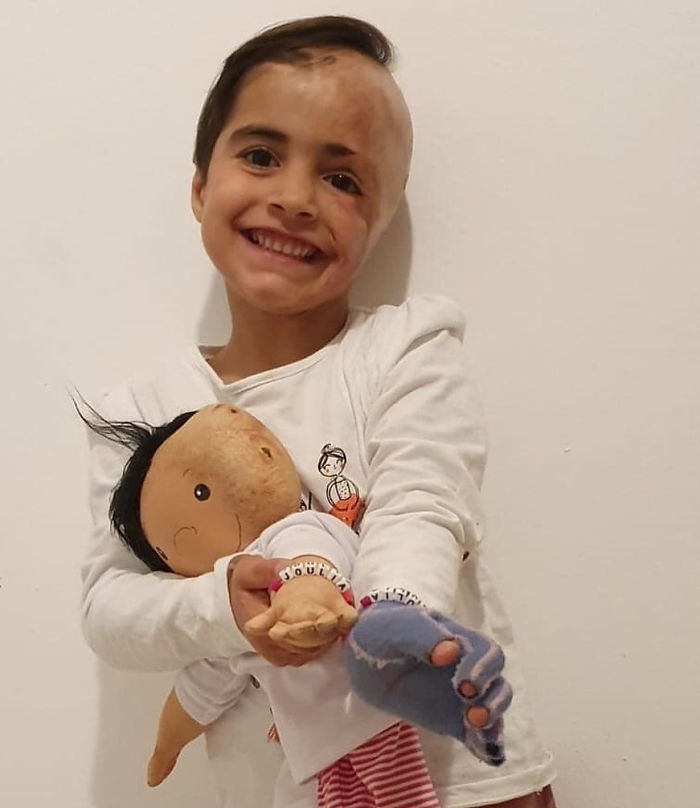 Okay Mister, you might not be the villain from the famous Batman movie, and I, am in no way making fun of you. That's because you look beautiful the way you are. And look, Amy has made a superhero for you.
You Are Perfect The Way You Are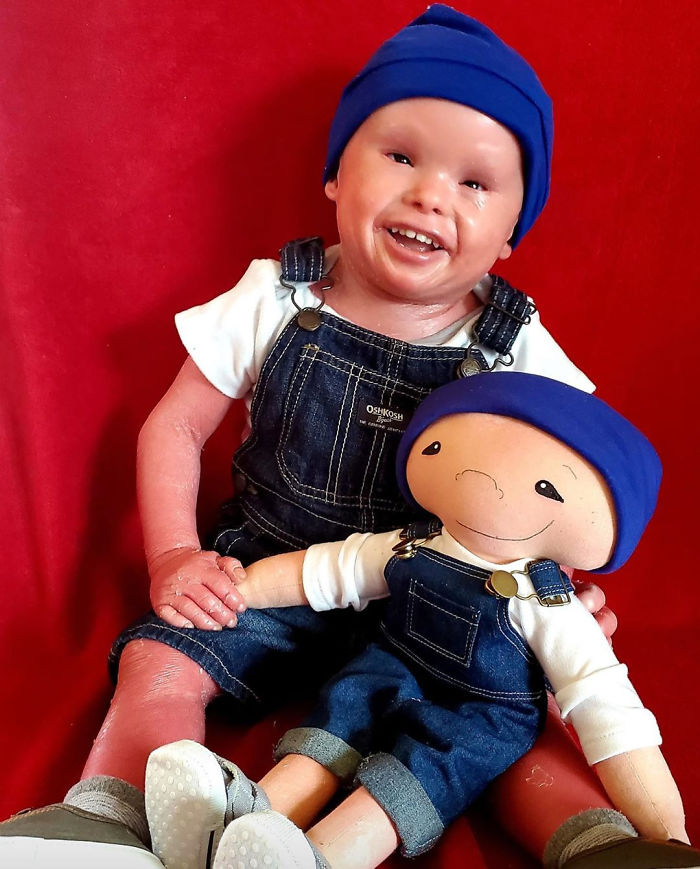 The kid suffers from a skin ailment, still, nothing can stop from being vivacious and happy. Look how happy he is with his new friend, who looks just like him. They are both brothers and they go hand in hand.
I Am Happy And That's All What Matters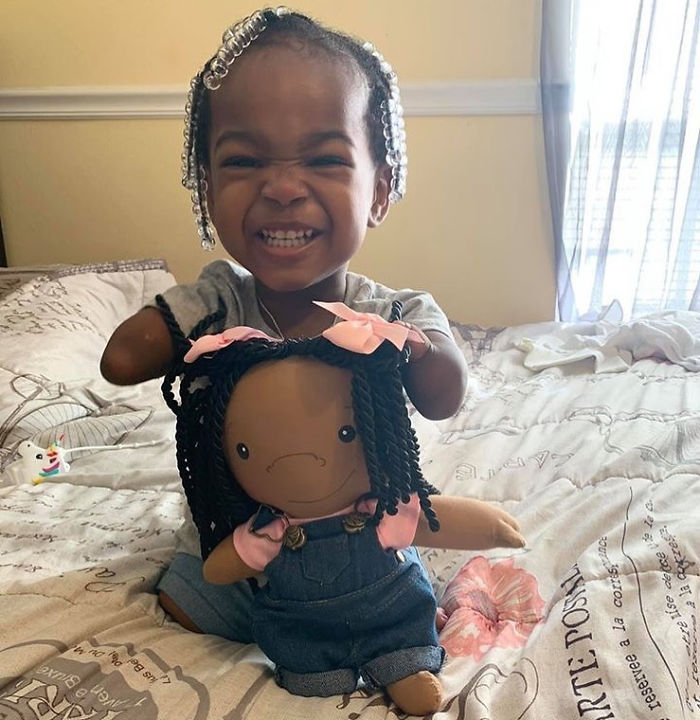 I am full of life, nothing can make sad. Whatever happens ahead of me, I am not going to feel bad. Look at the doll which Amy has given me. I am so happy as you all can see. Live life, even if it is full of strife. Why? That's because you are ALIVE!
Prosthetics Are For Pros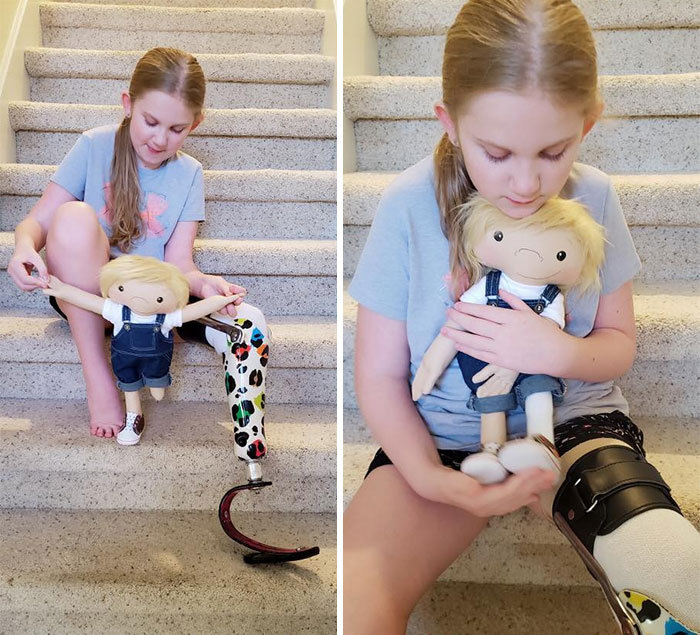 This girl has got a prosthetic leg and so has her doll. They are both equals and nothing can bring them apart. Amy has been so thoughtful for this girl, she made her a twin doll, that is exactly like her.
The Fuzzy Warm Smile
Even if he can't see properly, nothing can stop him from hee-hawing. Laughter is an important component of our lives. By making this young man a doll which is just like his own self has given him the ultimate joy.
Braided Buddies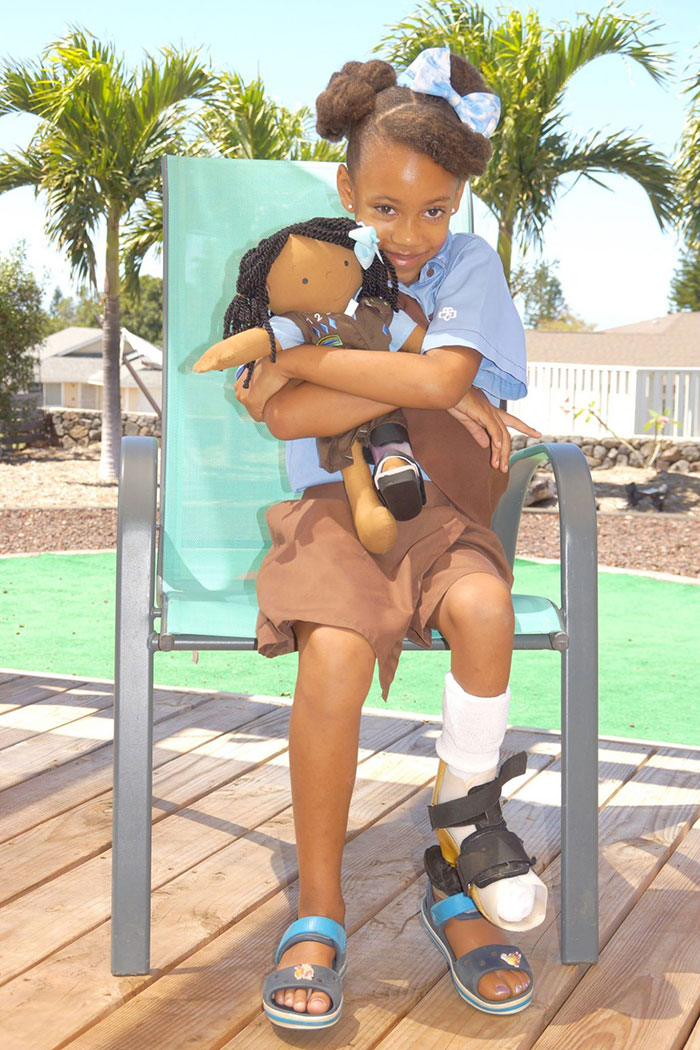 This girl is suffering from a deformity in the leg due to polio. And she was a bit disappointed when she had to walk with a caliper. But when she saw that her doll had one, she found somebody who could share her problems and her life.
'Facing' The Truth With Friends Is Full Of Fun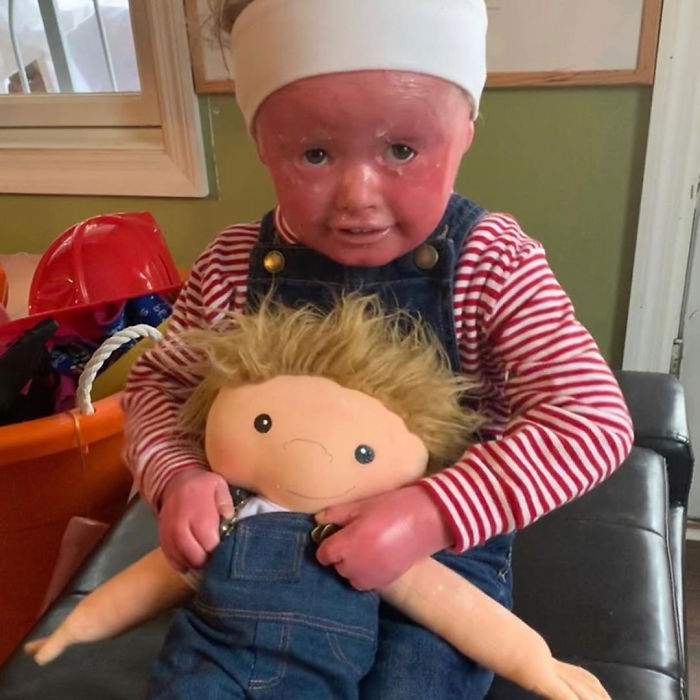 Epidermolysis Bullosa and inflamed skin syndrome is a childhood ailment due to a genetic deficiency. It can lead to super-sensitive skin. These people have a problem going into places that have excessive heat, especially out in the sun. Little Tammy, who suffers from this rare condition, was extremely conscious of her looks. But when her doll, Sally came into her life, she just displayed her teeth
I And My Buddy Are The Best Blondes In Town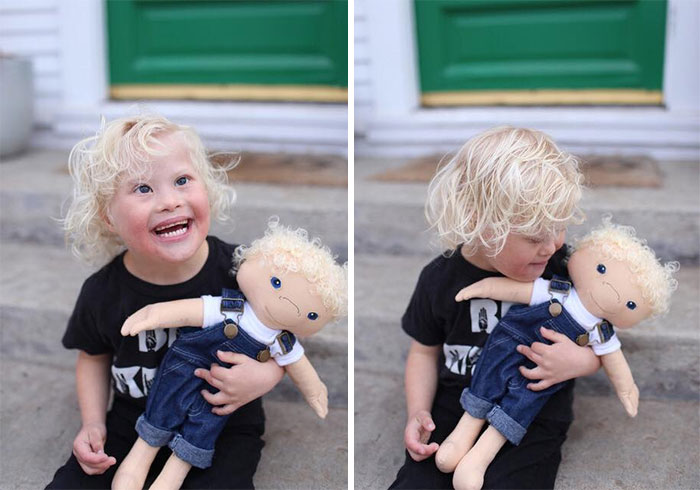 Down's syndrome is a curse. In extremity, it can lead to a lot of motor problems and mental disabilities in children. Young Jonah suffers from a 20% Down's issue. But when he got his own doll from Amy's, he was 100% happy.
We Will Cruise Through Life Together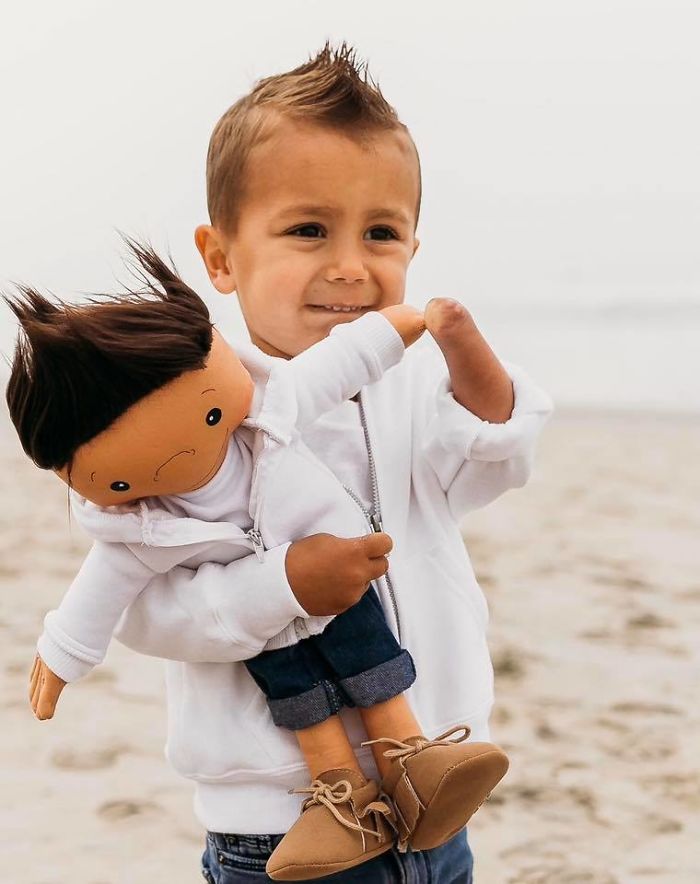 So what, if we have got no hands? We still have our lives with us and iron-will. We will sail through and beat down whatever challenge is thrown our way. Young Carey and his doll Sam stand and look at the horizon yonder.
A Box Full Of Joy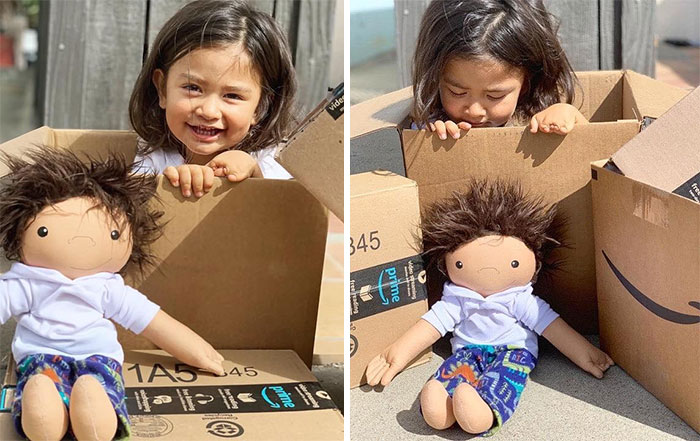 Little Ho-Minh is so happy to get her Amy's doll, all the way in Vietnam. Thanks to Amazon's shipping, Amy's dolls are able to make around halfway around the world. Amy is surely spreading love all around the world.
Cuteness Is The Way To Go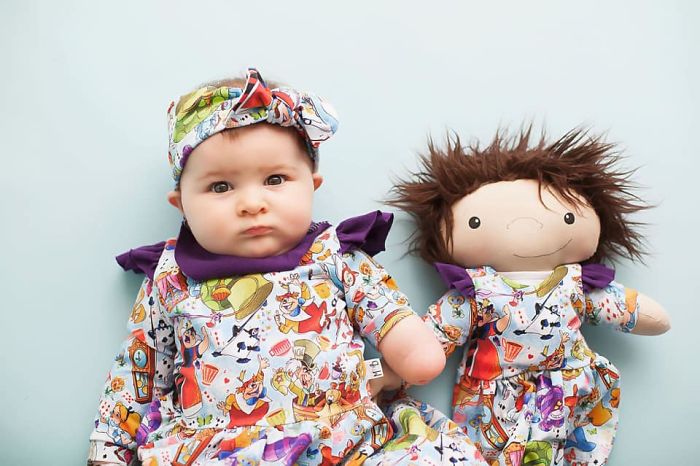 Kathy might look like a cute bundle of joy. But her doll is equally good. Both are equal in every sense. Why they must be twins. Doesn't this picture look adorable? I wish I could take both of them in my lap.
I Am Super, I Am Superb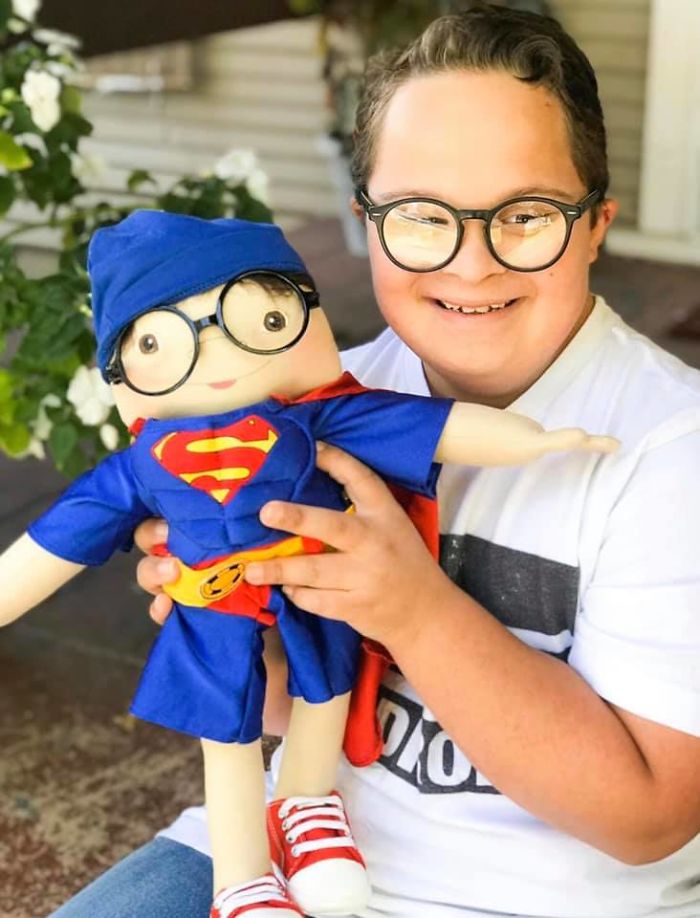 Tony is always fond of superheroes and right from the day he started understanding the world, he wanted to be a superhero himself. So when Superman Tony came in, he was all smiling.
Different And Awesome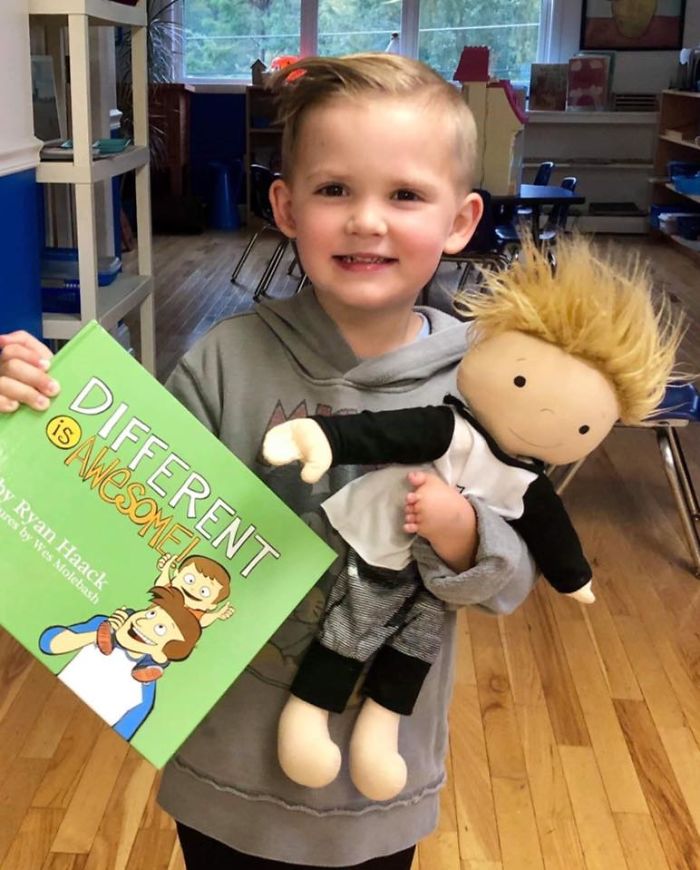 Katherine is differently-abled and has no qualms about it. But when she got her doll, her zeal has grown four-fold. She is different and she is awesome as hell. She does not care about all the naysayers because she is the YES-Girl.
One Hand Is All I Need To Hold You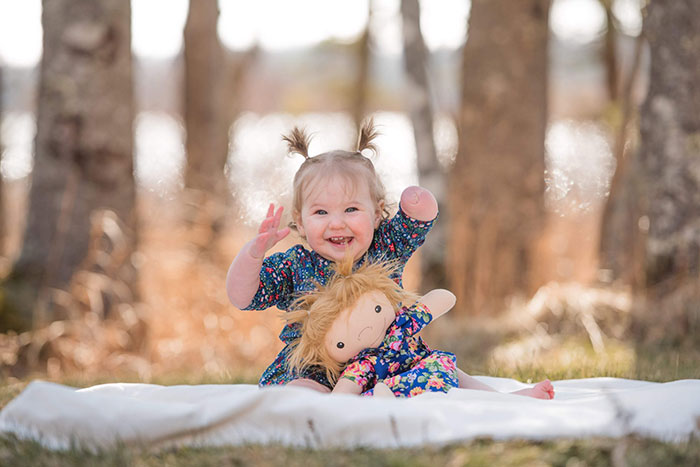 Agnes never thought she would have a companion in her life, so hen she got her own doll, she couldn't help but smile. Gone are those days of loneliness. She is pure bliss to others around her. So, she deserves all the happiness in the world.
Lady's Finger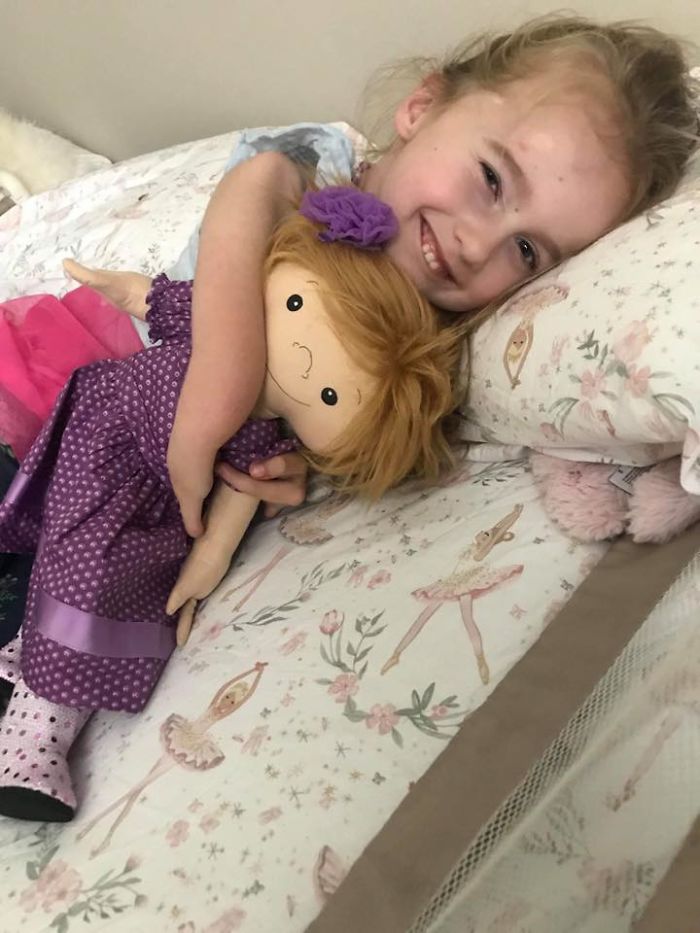 Samantha is missing a few digits in her right hand. So her doll also has one finger on the right hand. But having an equal companion is just like having an equal partner who has nothing more than you have, and you feel you are in no way inferior than others. So live life just like you should, little Samantha, because your happiness gives us hope in life.
On A New Mission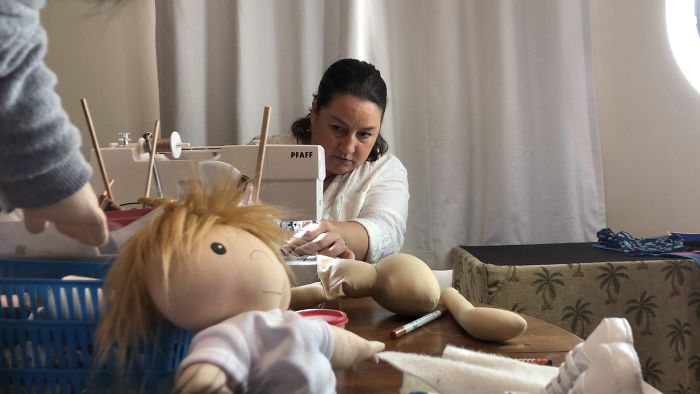 Amy is now preparing a doll for a new child. Wonder what he or she is like. We might not know who he or she is, but we know one thing for sure. This child is lucky because people like Amy exist in this world and think about their happiness.
The Kind Face Of An Angel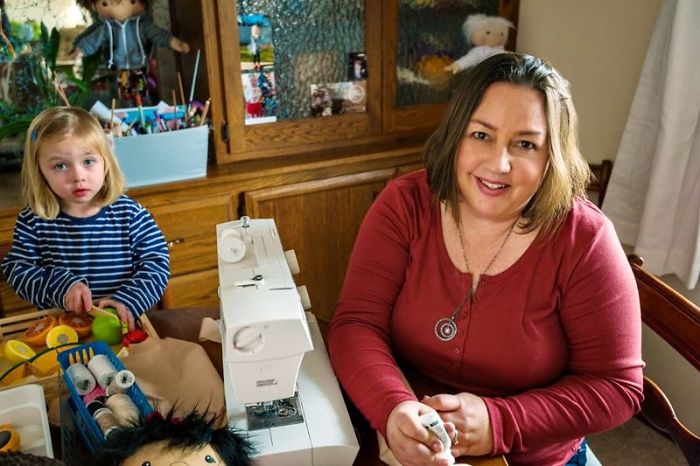 Amy's smile gives hope to millions of children around the world who suffer from all sorts of disabilities. Amy's dolls have given a new lease of life to these children who find a new vigor and joy infused in themselves after getting their own dolls, who share similar traits.
Working On And On, Making More Kids Happy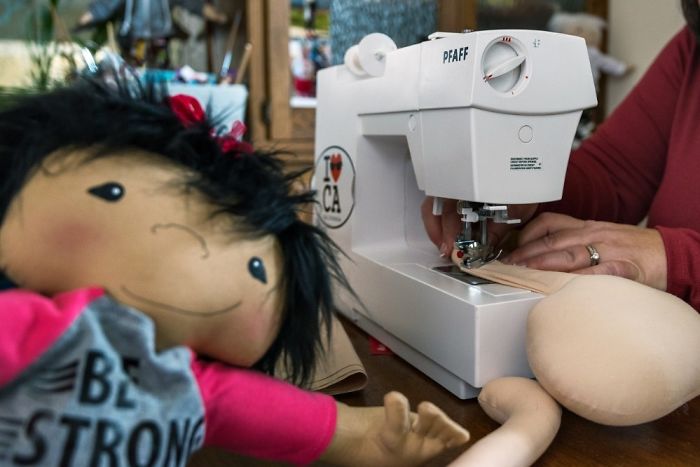 Amy sews on and on trying to make all the specially-abled kids around the world happy with a toy that they can call their own. She is not going to leave even one kid out. Keep going steady, Amy, for we are with you. And so is the Almighty Lord!
A New Heart, Full Of Hope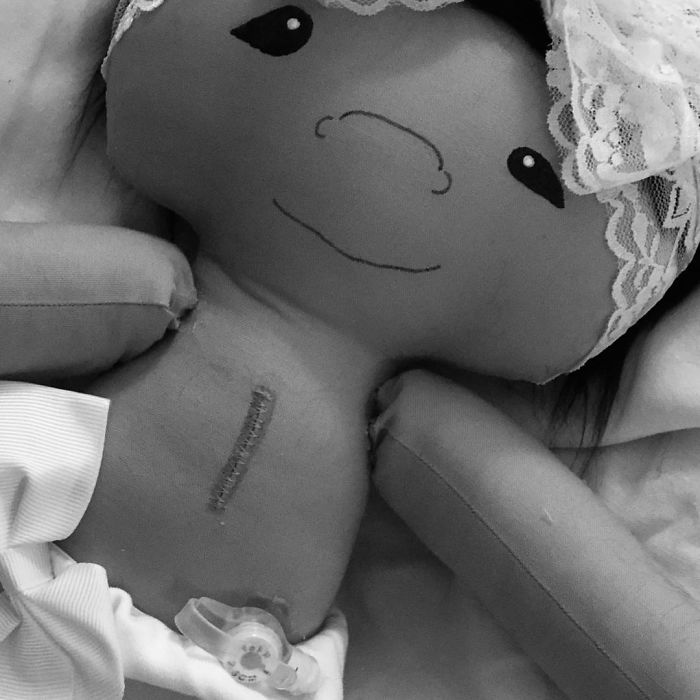 This is a doll for a child who has just had a cardiac operation. So, for her time in solace, Amy has sent her a doll who will give her comfort in her lonely times. We wish the kid a speedy recovery.
Here's One For A New Buddy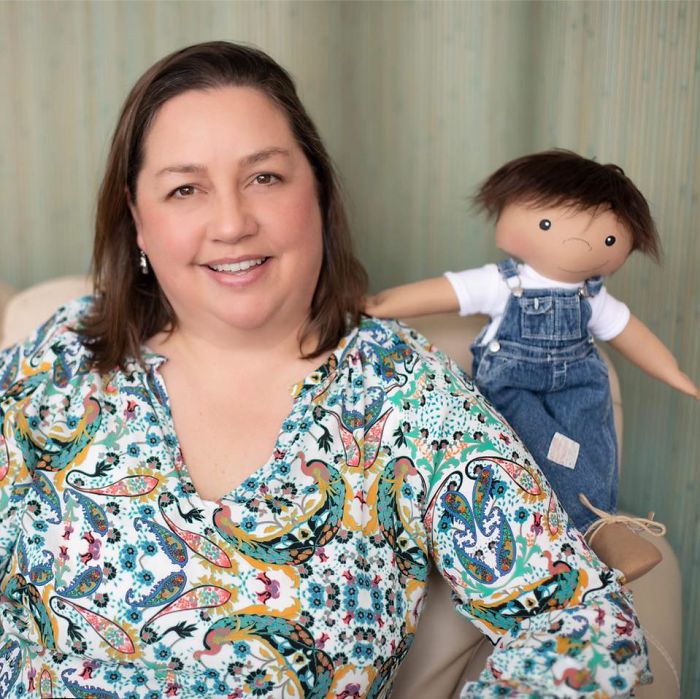 Another day at the workstation and Amy is happy that she could bring a smile on another kid's face. Here she has a doll she has just finished. Wonder who that lucky boy is. Amy, tell us whose doll is this?
Mark My Words
Xavier is like any other kid who loves Batman. So Amy delivered him a doll who looks just like him and he is wearing the Batman trunks. Come, Xavier, let's save Gotham city. And also bring your sidekick with you.
Winking All The Way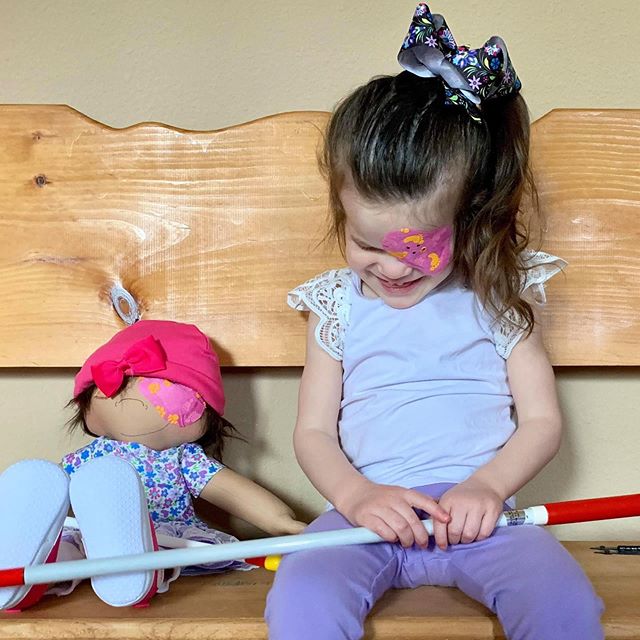 Vivienne and Suzie are the best of pals. They might have one eye, but they can see things that we can't. That is why they are able to forge their friendship because they focused on the goodness that lies beyond the human traits.
A New Mate For School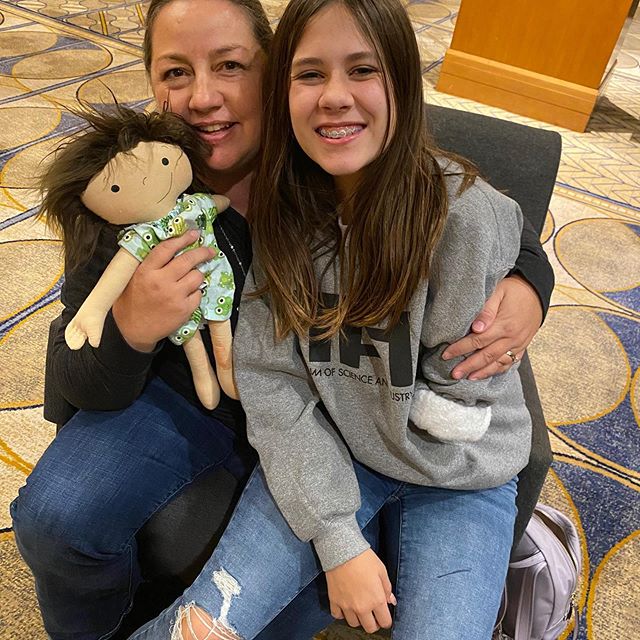 Melissa is the person for whom Amy started creating the dolls. She is Amy's elder daughter who was born without her left arm. It is said humans learn to innovate from their pain. Melissa was very sad with the regular dolls who had not disability. It would make her realize that she lacked something. So Amy built a special lookalike for her own daughter and that is where it all started.
Have A Sip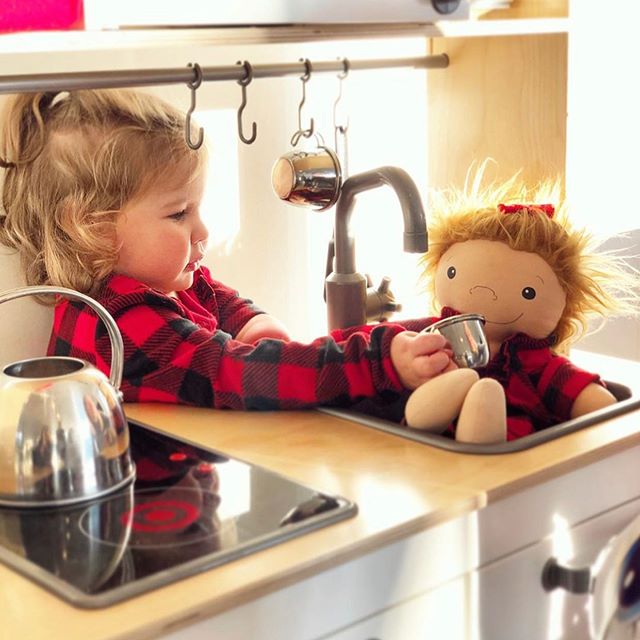 Amanda might be young for her age, but she surely has got the motherly instinct. Look how she is giving her doll a sip of tea or water or whatever.
Now I Will Always Have Somebody By My Side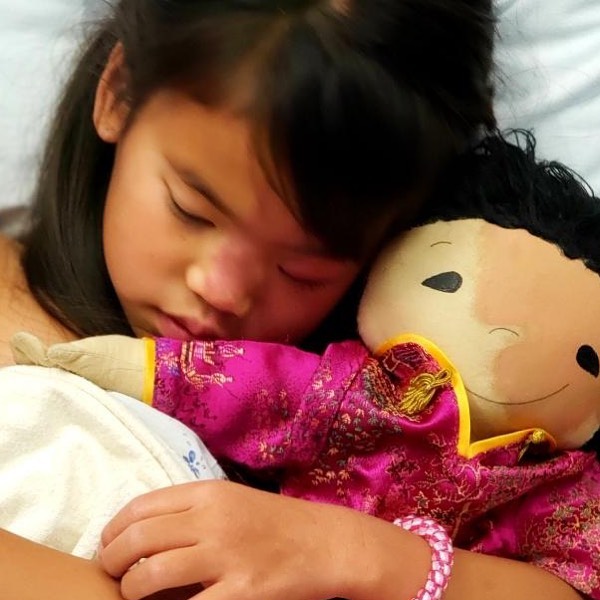 Janie and her doll look awesome together. She received her doll just a few hours ago, and look, she and her doll are sleeping together, like long-lost sisters.
Cancer Can't Beat Us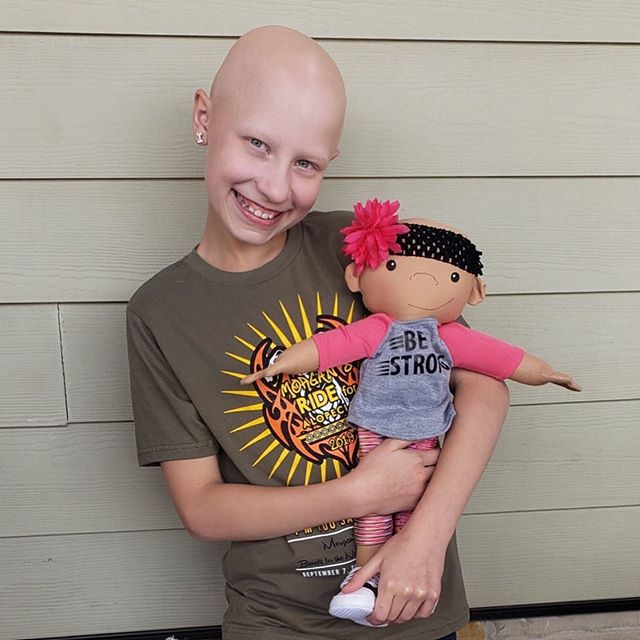 Angie and her doll look beautiful without hair. As you might have guessed, Angie suffers from cancer. But she is not going to let cancer beat her, not when she has such a beautiful companion by her side.
This Box Of Joy Is Never Going To End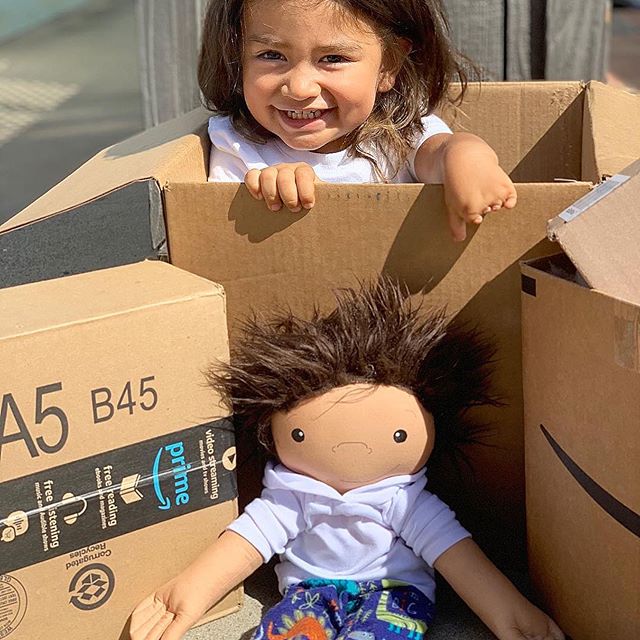 Ho-Minh just can't get over her joy. It seems that she will keep smiling on and on. Amy, you are doing a wonderful job! May God bless you!
 I Am Never Let You Go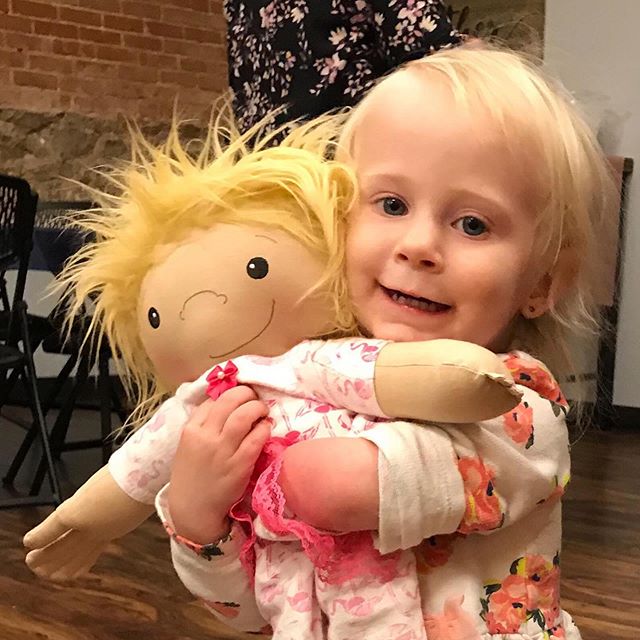 Sherlyn is holding tightly to her doll. After all, she is just like a sister to her. She will never let it go. Don't the girl and the doll look adorable together?
Face Me, For I Have Friend By My Side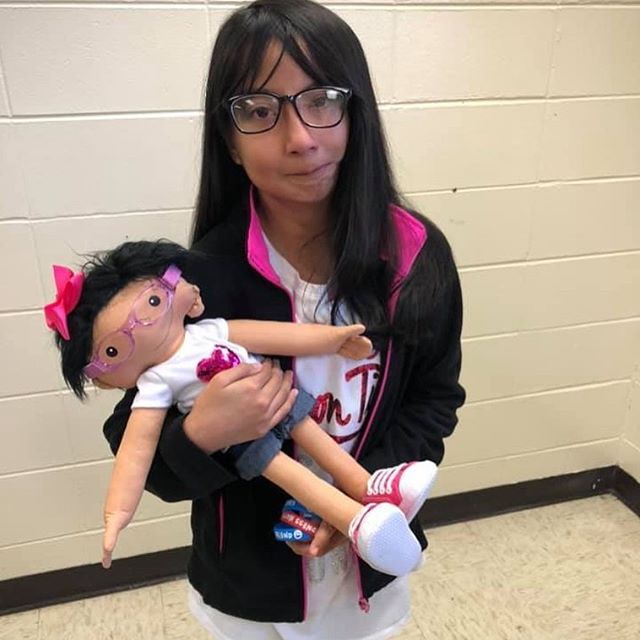 Lizzie and her doll are doing extremely well these days. Lizzie got her look-alike doll at the age of eight. Now she is thirteen and her companion is still giving her the company she needs and deserves.
Those Blazing Locks Of Hair Make Us Both Look Adorable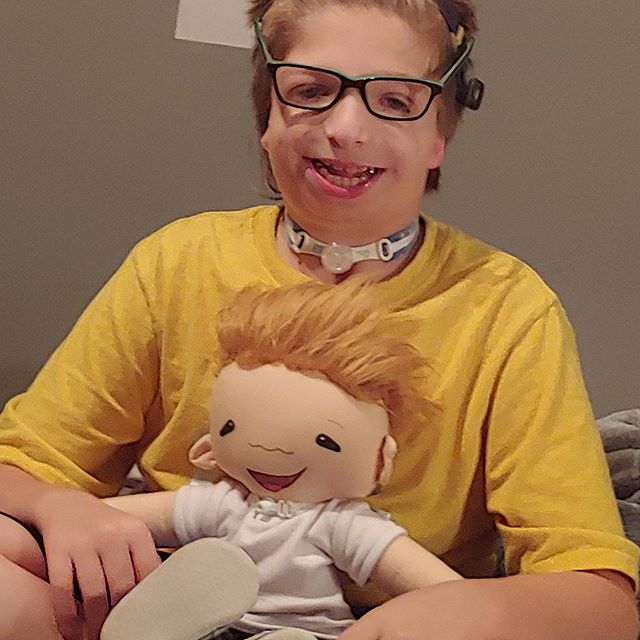 Kevin has a shock of blond hair on his head. So his doll is exactly the same. Just look at those bouncy tresses. Brother in arms, that's all that we have got to say.
Friends Are Forever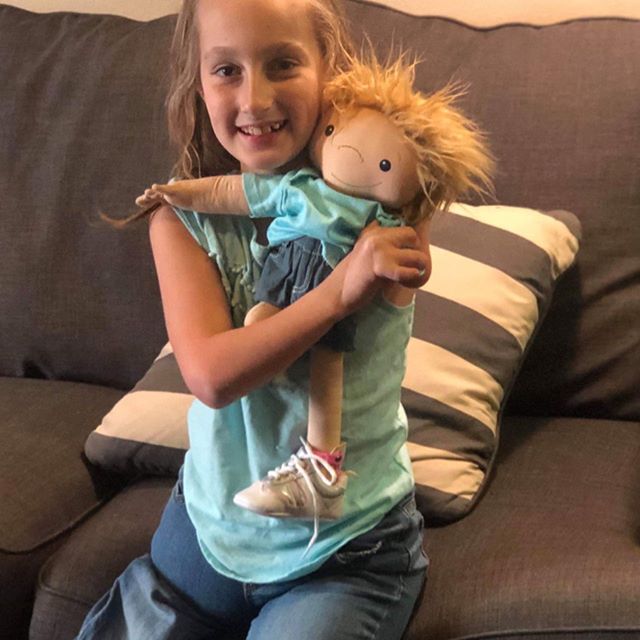 Tanya and her baby, Kim, love chilling out together. She has had this since she was five. She has never left it alone, even for a minute. Amy's dolls have certainly brought a change in the world.
Hey Momma, Is He My Twin Brother?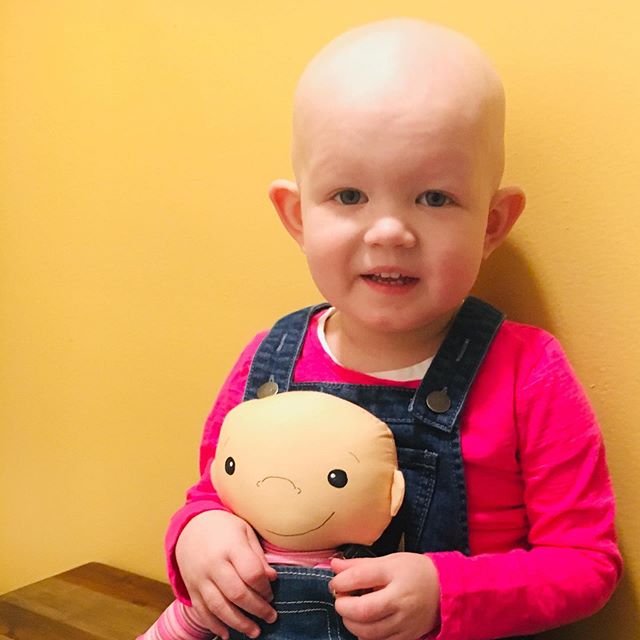 Bob suffers from leukemia and for that, he has to take chemo from time to time. He has lost his hair and was feeling very bad about it. So Amy took the matter into her hands and made Bob a 'Bob' doll.
Two Cute Munchkins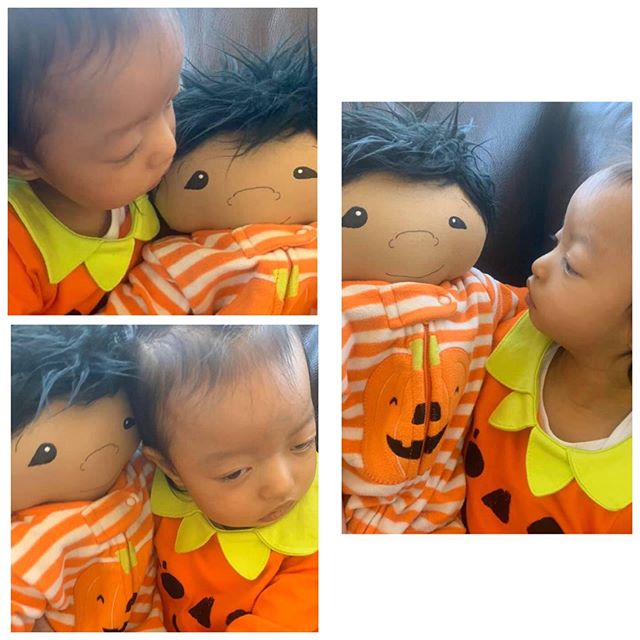 Shil-oh is named after Angelina Jolie's girl. She is gutsy and too cute to be true. This little princess has Down's syndrome, but she will not allow it to beat her. With her squishy friend by her side, she will take everything in her stride.
He Is The Friend I Was Longing For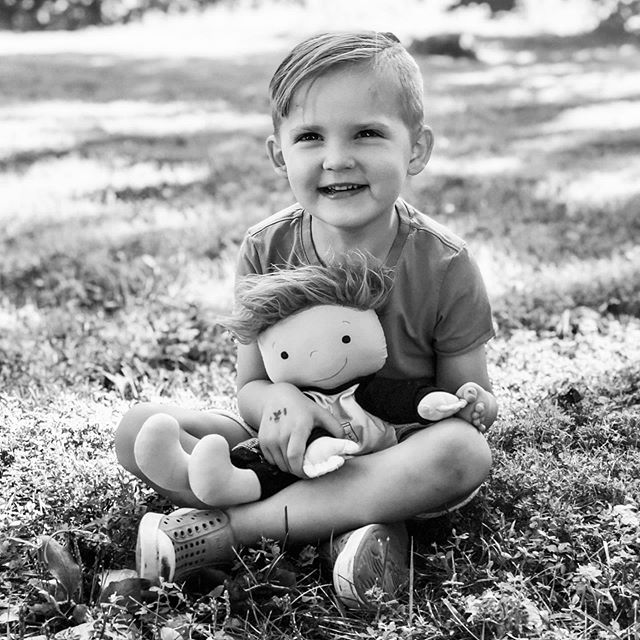 Hans is one strong survivor. When he was born, he was two months premature and underweight(around 3-4 pounds). Doctors said he wouldn't make it, but he survived all odds and came out a winner. He misses a few digits in his left hand because his fingers didn't develop. With little Hanz, his lookalike and his namesake, in his lap, nothing else matters to this boy.
Kissing My Saviour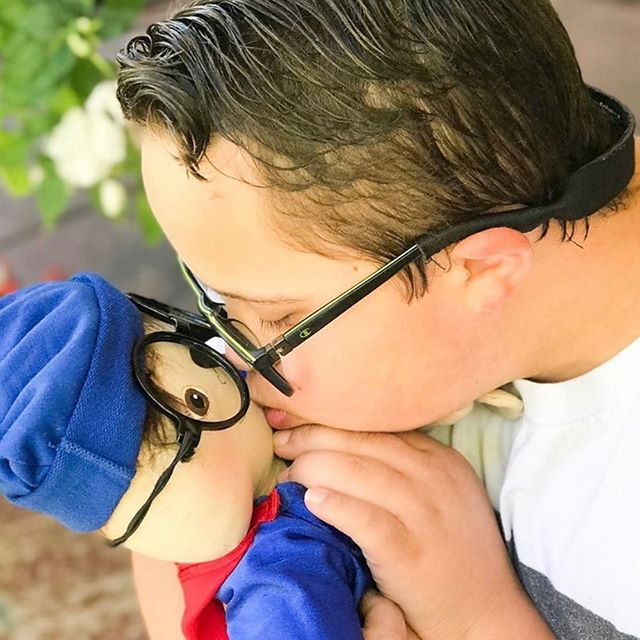 Tony has found his superhero, and Superman Tony is the closest thing to him in the world. He is ready for his adventures. So he is preparing for the first journey. Why not begin it with a kiss? Muah, my dear friend. We shall embark on this voyage together.