The British royal family was overwhelmed with shock when Prince Harry revealed that he and his wife, Meghan Markle, had decided to give up their lives as royals to lead a normal private life abroad with their son, Archie. And while Harry is committed to making this new way of life work, there are a lot of things he will no longer be able to do now that he's human just like the rest of us. Well, almost.
Harry's Decision Wasn't a Surprise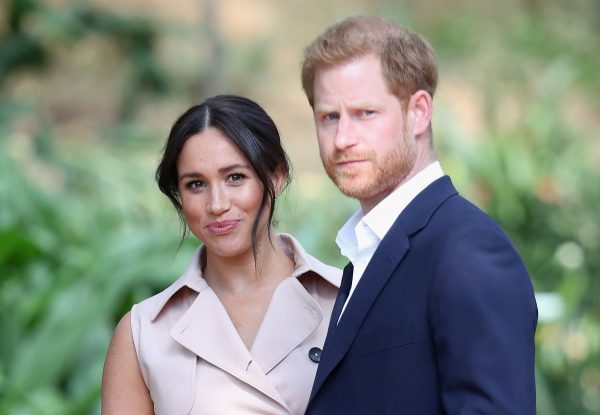 Prince Harry and Meghan Markle were married for 18 months before they made the decision to step down from the British monarchy. They weren't happy with the way the British press had treated them throughout the course of their relationship. In fact, Meghan's friend warned her that the British tabloids would destroy her life and they were right.
Meghan Gave It Her Best Shot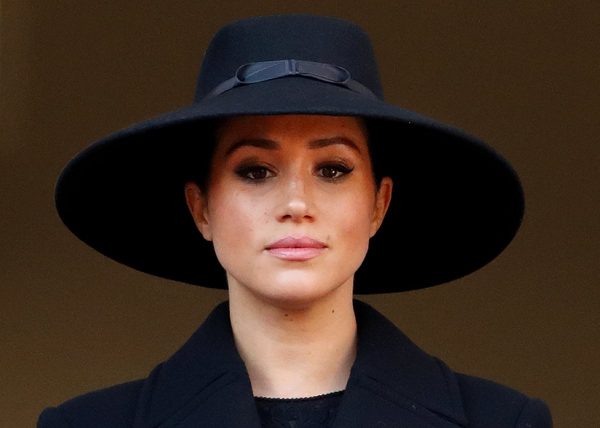 During an ITV interview with Tom Bradby in October 2019, Meghan said, "I really tried to adopt this British sensibility of a stiff upper lip. I really tried. But I think that what that does internally is probably really damaging." But how did Harry feel about the way the British press was treating his wife?
Harry Was Hurt by the Press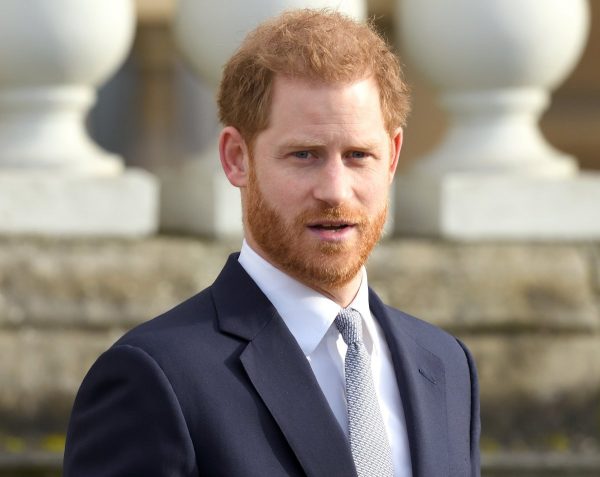 Harry told Bradby, "Part of this job… means putting on a brave face and turning a cheek to a lot of this stuff. But again, for me and for my wife, of course there's a lot of stuff that hurts, especially when the majority of it's untrue." So, the Duke and Duchess of Sussex made the ultimate decision. But was the world ready to hear what they had to say?
They Decided to Transition Out of Royalty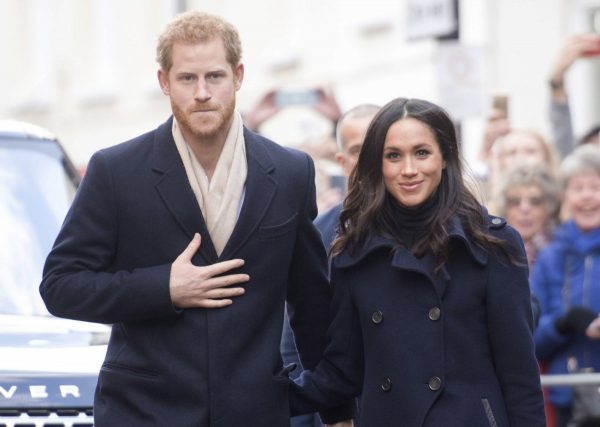 On January 8, 2020, the royal couple released a message on Instagram that left their devout followers flabbergasted. The statement read: "After many months of reflection and internal discussions, we have chosen to make a transition this year in starting to carve out a progressive new role within this institution [the royal family]." But could he and Meghan ever lead somewhat of a normal life?
They Stepped Back from Their Royal Duties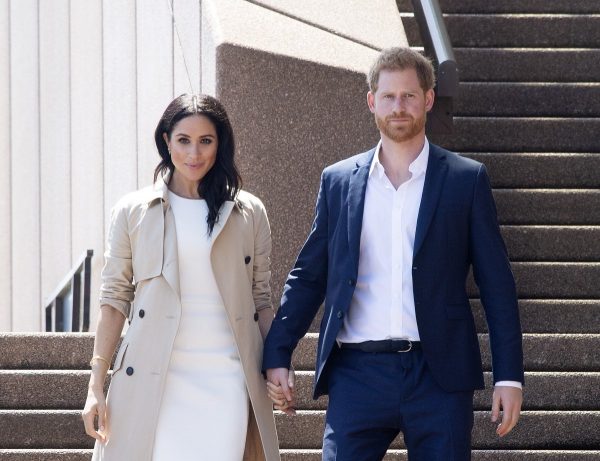 "We intend to step back as 'senior' members of the royal family and work to become financially independent while continuing to fully support Her Majesty The Queen," the statement continued. "We now plan to balance our time between the United Kingdom and North America, continuing to honor our duty to The Queen, the Commonwealth and our patronages."
The Royal Family Was Reeling from Harry's Decision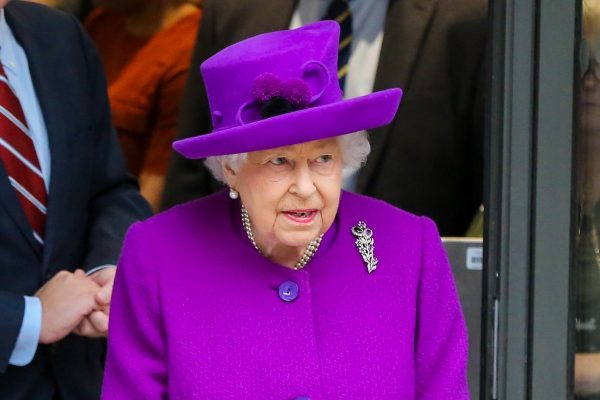 Some reports suggested that Harry hadn't given the royal family any advanced notice on his decision. So, the Palace responded with a message of their own that read: "Discussions with The Duke and Duchess of Sussex are at an early stage. We understand the desire to take a different approach, but these are complicated issues that will take time to work through."
The Royals Had Bent Over Backward for Them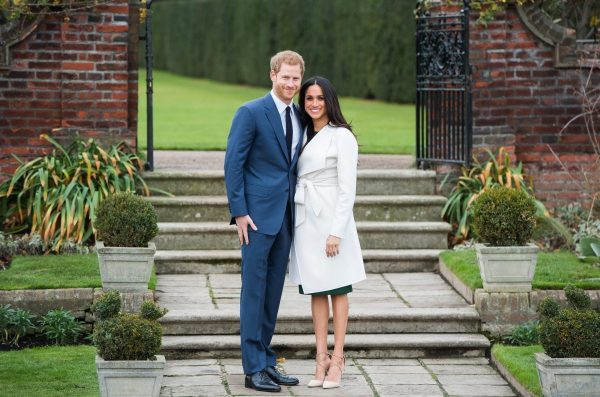 The British tabloid, The Daily Mail, reportedly interviewed a member of the royal staff who said, "People had bent over backward for them. They were given the wedding they wanted, the house they wanted, the office they wanted, the money they wanted, the staff they wanted, the tours they wanted and had the backing of their family. What more did they want?" Apparently, freedom was the one thing that mattered the most to them and they knew they had to find a way to get it.
Being a Royal Wasn't Always Fun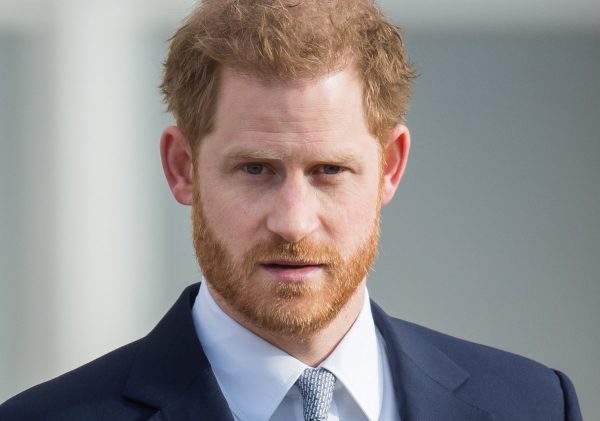 As members of the royal family, Harry and Meghan were able to enjoy tons of perks, but it wasn't all rainbows and puppy dogs either. Aside from the reported hounding from the media, there was a ton of things on their to-do list, including making special appearances, conferences, trips, and attending state and ceremonial celebrations. But there were a lot of things they weren't allowed to do also.
They Had to Follow the Royal Protocols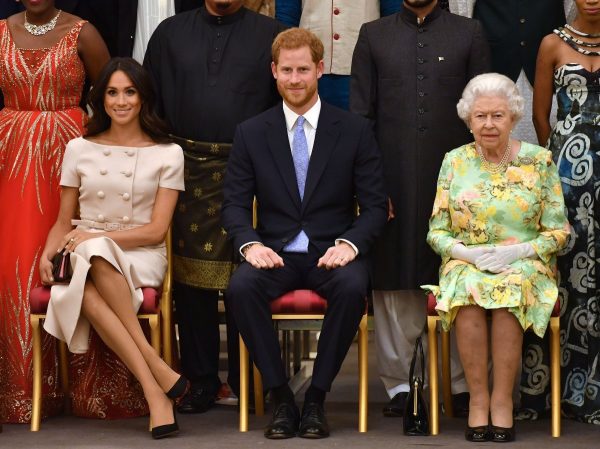 As the Duke and Duchess of Sussex, Harry and Meghan had to adhere to the British royal protocol. For example, like the men in his family, Harry had to nod his head whenever the Queen arrived, while Meghan had to be curtsy and bend her knees with one foot in front of the other. And there's a lot that had to be run through the Queen first.
Marriage Proposals Are Run Through the Queen First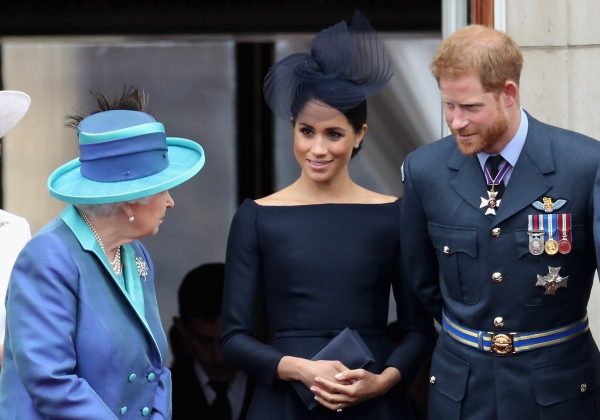 The royals aren't supposed to marry or even propose unless they get the Queen's permission first. This tradition goes back to the Royal Marriages Act of 1772. Fortunately, the Queen gave Harry permission to pop the question to Meghan, but imagine all the drama that would have ensued if he hadn't asked.
The Queen Has to Approve All Wedding Dresses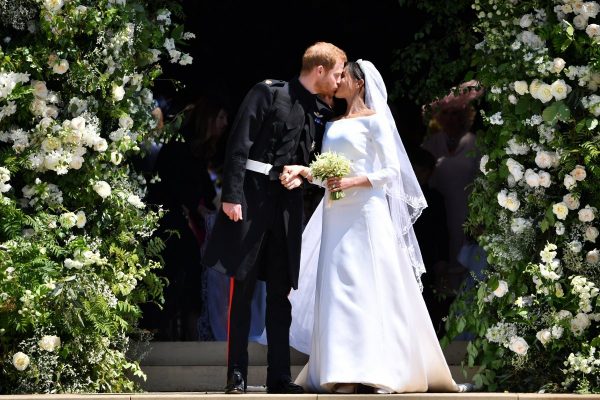 The Queen must approve the wedding dress. It's a tradition that even Kate Middleton had to adhere to before marrying Prince William, and Meghan was no exception. So, even on her big day, it was the Queen who had the final word on what she would end up wearing while walking down the aisle.
Women Must Follow Certain Fashion Rules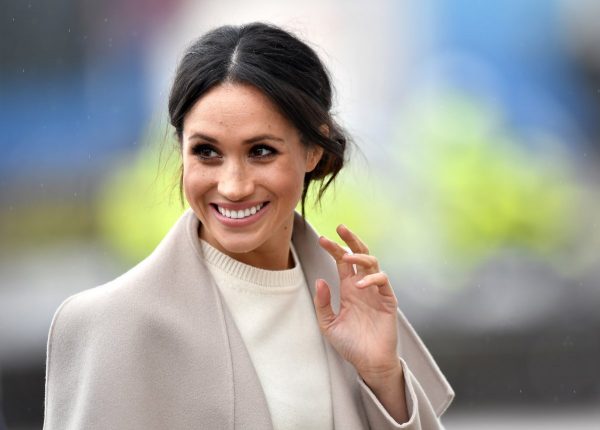 The women in the royal family have to follow a strict dress code, like wearing tights because bare legs are a huge no-no when you're a royal. The Queen reportedly prefers modest skirts with the hem skimming the knees or falling below the knees. But there's one thing even she can't do.
Royals Can't Get Political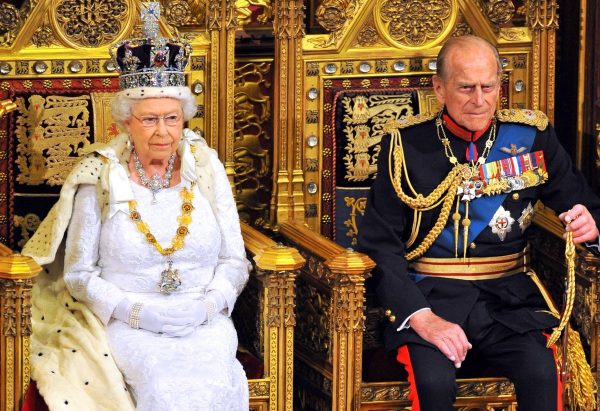 Although the British government relies on the monarchy as figureheads, they're not allowed to meddle in the country's political affairs or express any political opinions either. It's why the Queen never talks about politics, and the others royals follow her lead.
The Queen Must Not Be Embarrassed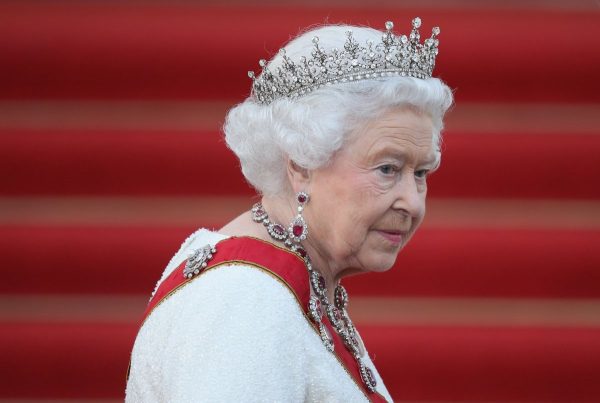 In 2019, royal expert and CNN journalist Victoria Arbiter explained to Time magazine why the royals don't get political. "You've got to be very careful in terms of how anything reflects on the Queen. She's a politically neutral head of state. And the family is very careful in terms of where they go because they can't cause her any embarrassment," she said.
Royals Must Serve in the Military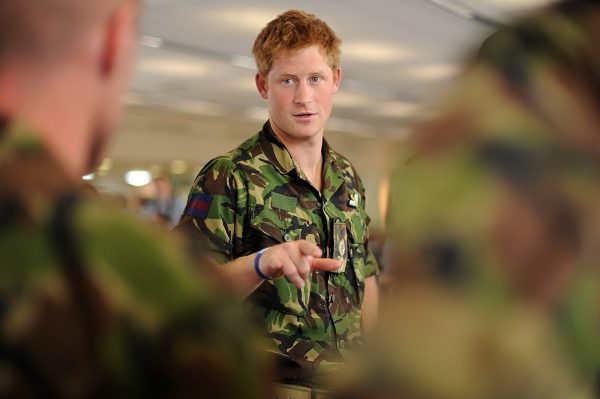 Serving in the military is a royal obligation that a lot of royals have fulfilled. Even Harry joined the armed forces to fight as a pilot in Afghanistan. His time in the military inspired him to create an athletic event for disabled soldiers called the Invictus Games.
He's Less the Captain and More the Father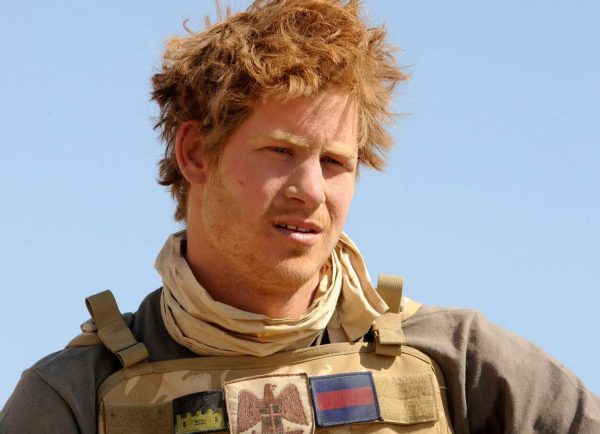 Of course, now that Harry has resigned as a senior royal, his life is going to change much like he has. And it was JJ Chalmers, one of Harry's former army friends, who shared some insight on the Duke while on Britain's "The One Show." "He's less the captain in the army that I used to know, and he's more the father – and when I see him, that's the first thing that comes up," explained Chalmers.
Protecting His Family is His Main Priority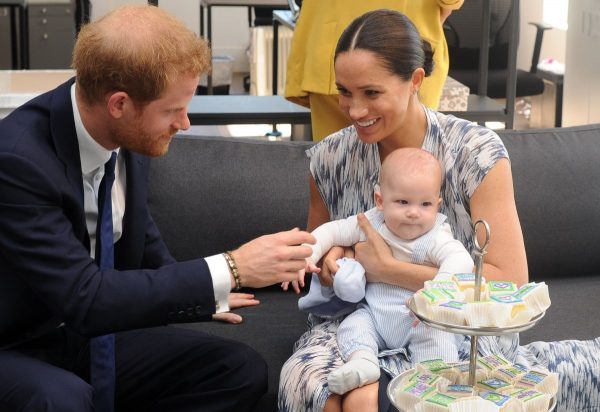 Chalmers continued saying, "And I think the decision that [Harry] has made, at the forefront of that is to protect his family, because that's the number one rule… to be a father and to be a husband. Any husband wants to protect their wife, and any father wants to protect their children." But it was Harry himself who wanted to speak his truth.
The U.K. Will Always Be His Home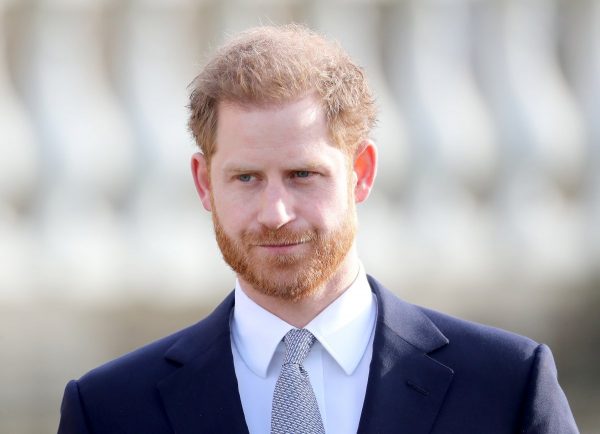 On January 19, 2020, Harry clarified at a charity event that his allegiance will always be with the United Kingdom. "I want you to hear the truth from me, as much as I can share – not as a Prince or a Duke, but as Harry, the same person that many of you have watched grow up over the last 35 years – but with a clearer perspective. The U.K. is my home and a place that I love. That will never change," he explained.
He Had No Other Choice in the Matter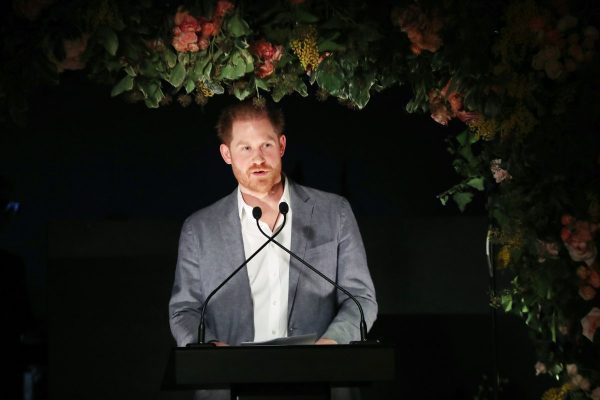 He then shared that it wasn't an easy decision. "Once Meghan and I were married, we were excited, we were hopeful and we were here to serve. For those reasons, it brings me great sadness that it has come to this. The decision that I have made for my wife and I to step back is not one I made lightly. It was so many months of talks, after so many years of challenges. And I know I haven't always gotten it right, but as far as this goes, there really was no other option," he said.
How Were They Going to Make Money?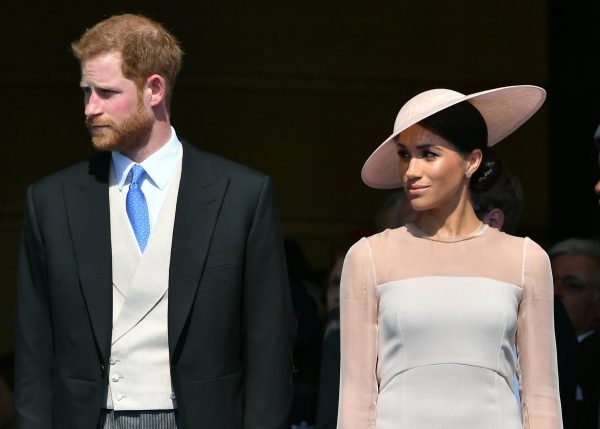 Now that Harry and Meghan were no longer working royals, the British press began wondering how they were going to earn money. Would they get regular jobs like Princess Beatrice, who has worked in finance and consulting? Only problem was, unlike Harry, Beatrice was never a working royal to begin with.
Is Meghan Becoming a Voice Actress?
Now that she can't rely on her husband's fortune, Meghan reportedly signed on to do voice over work for an unknown Disney project. The Times claimed the House of Mouse was going to thank Meghan for her contribution by allegedly donating to the charity Elephants Without Borders.
Is She Dipping Her Toes in the Fashion Industry?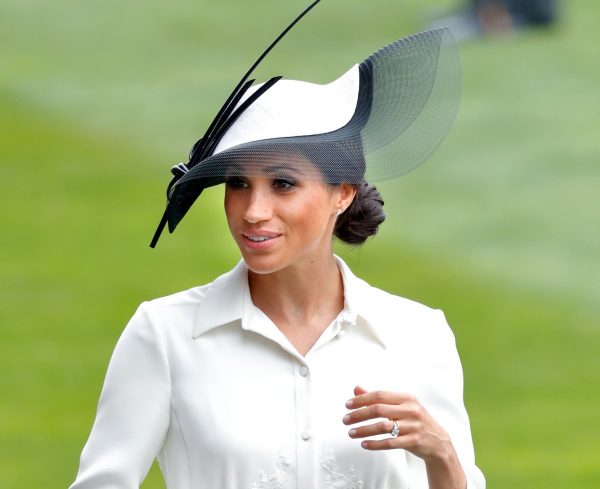 An unknown insider reportedly spoke to The Sun and said, "Meghan is very connected in the fashion industry, and there are a lot of major labels who would like to partner with her on projects. There have already been active discussions with Givenchy. Some of these deals could be worth millions of pounds." Clearly, Meghan has a few projects in the works. But she would still need to be careful.
They Still Need High-Level Security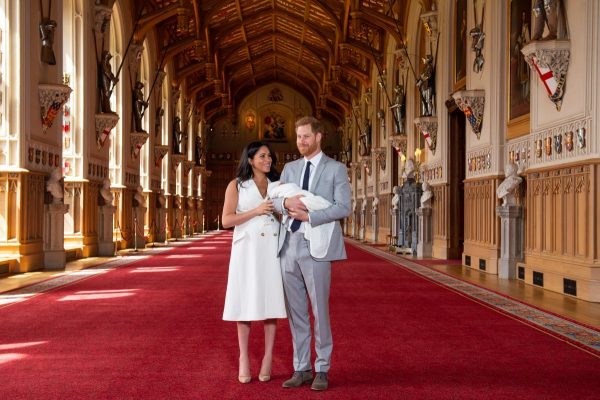 Harry and Meghan may no longer be working royals, but they'll probably never be poor either. However, now that the couple has decided to spend some time in Canada, they'll need high-level security to keep them safe from potential threats. But security comes with a high price.
London's Police Force Can't Operate in Canada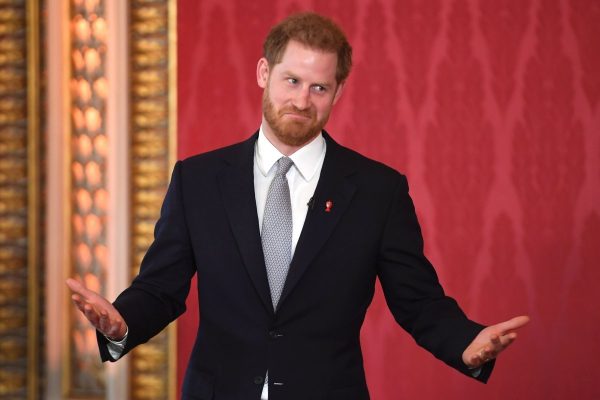 An unspecified source allegedly told The Telegraph newspaper, "You can't expect the Met Police [London's main police force] to provide the security. They don't have the powers to operate in Canada. They would not be allowed to be armed. The idea of Met cops arriving and leaving Canadian airports with guns is just not going to happen."
They Have to Pay British Taxpayers Back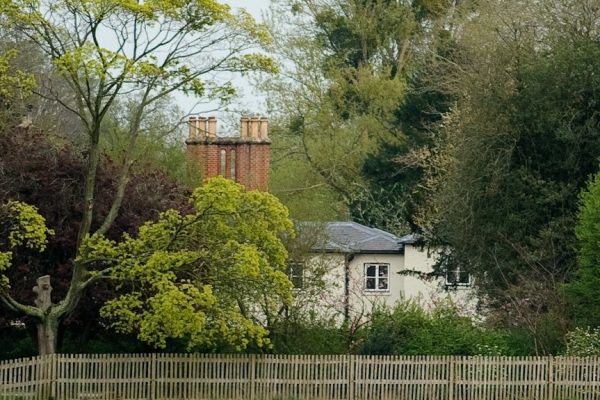 "Security will have to be locally provided. The Canadians will have to pay and then bill it back to the U.K. Government," the unknown source continued. But there's another issue of paying British taxpayers back for the money taken to renovate Frogmore Cottage, which Harry and Meghan plan to do.
Prince Charles May Offer Them Money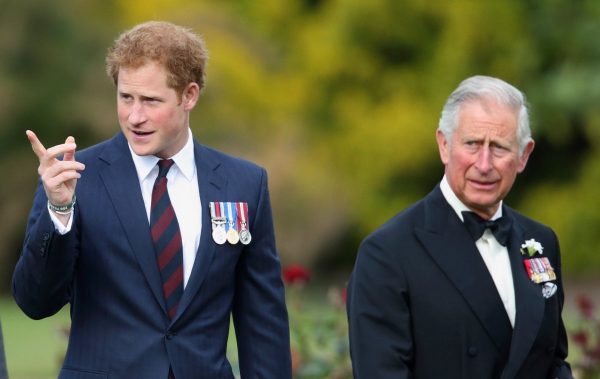 According to The Telegraph, Princes Charles will reportedly provide Harry and Meghan private financial support. The money would allegedly not come from the Duchy of Cornwall estate, but rather Charles' personal bank accounts.
They Had to Relinquish Their Claim to Royal Funds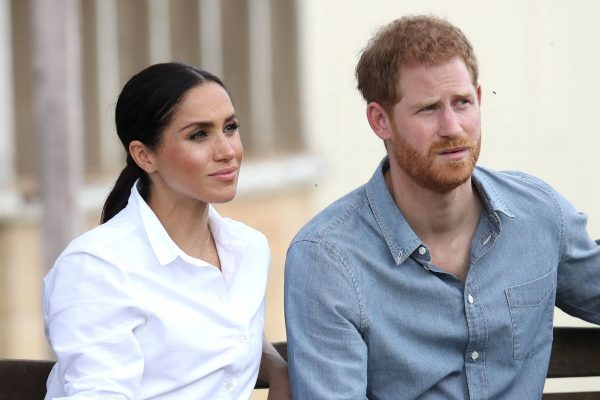 By giving up their royal titles, Harry and Meghan also had to give up their claim to the royal funds they were entitled to. And although the dynamic duo seems to be okay with that, they've had to contend with losing other privileges as well.
He Can't Wear His Military Uniform at Royal Events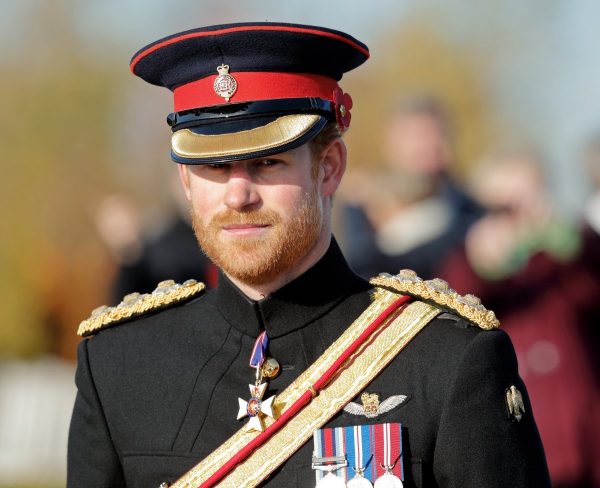 Harry isn't allowed to wear his military uniform at official royal events because this is a privilege reserved for those who are currently serving in the military. Unfortunately, Harry had to give up his three titular positions in the army. But he can still wear his medals so long as he's wearing civilian clothes.
Former Head of Royal Navy Thinks It's Sad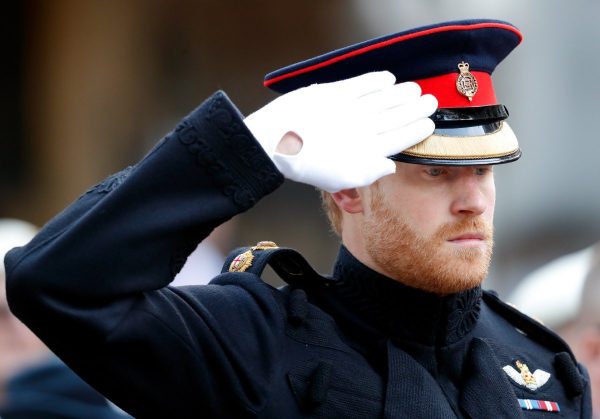 Lord West of Spithead, who is the former head of the Royal Navy, told The Telegraph, "It is very unfortunate. It is very sad to be losing him from the military. A number of people in the Royal Marines had expressed concerns that they didn't want a part-timer carrying out such an important role."
Harry Is No Longer His Royal Highness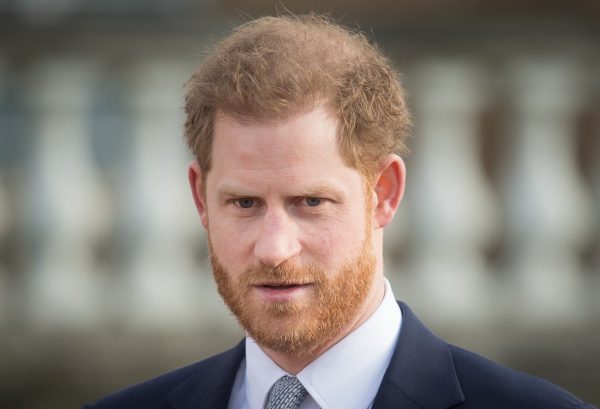 According to Buckingham Palace's official statement, Harry and Meghan are no longer working members of the royal family, which means that they can't use their HRH titles anymore. So, anyone who runs into Harry should refrain from calling him "His Royal Highness."
Their Son Has No Title, Either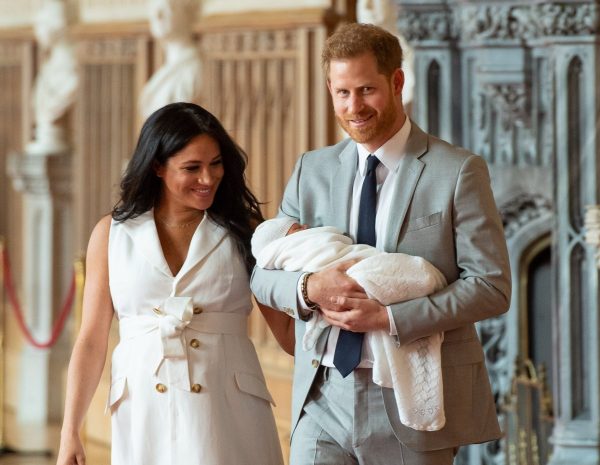 Although Harry and Meghan can still refer to themselves as the Duke and Duchess of Sussex, their son, Archie Mountbatten-Windsor will have no title, and that's okay. His parents didn't want him to have one even before Harry and Meghan decided to distance themselves from their royal titles.
They Have to Drop Their Brand Name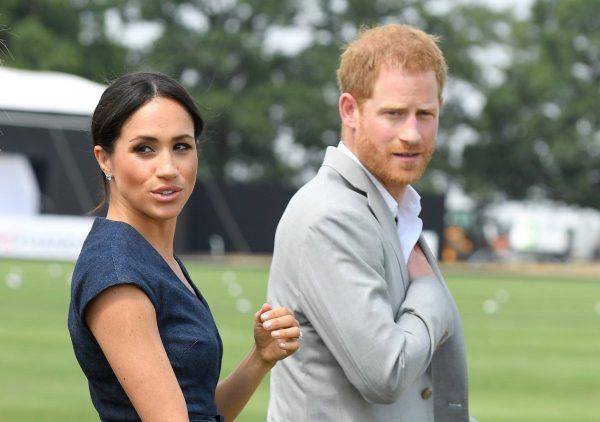 Harry and Meghan attempted to trademark their brand name, Sussex Royal in 2019, but now they're going to have to find a new name as one of the conditions of their departure involves dropping the old one, and they weren't happy about it.
They Can't Use the Word Royal in Their Brand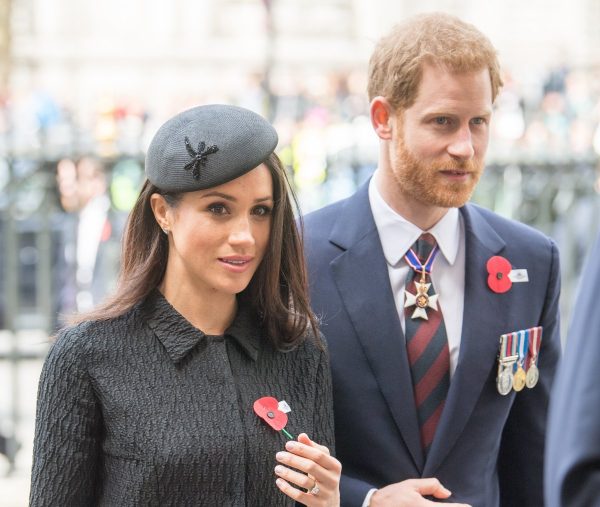 Shortly after the Queen made this difficult decision, a spokesperson for Harry and Meghan told The Guardian, "While the duke and duchess are focused on plans to establish a new non-profit organization, given the specific U.K. government rules surrounding use of the word royal, it has been therefore agreed that their non-profit organization – when it is announced this spring – will not be named Sussex Royal Foundation."
The Couple Invested Everything in Their Brand
An unnamed insider reportedly told the Daily Mail, "In many ways, this is inevitable, given their decision to step down. But it must surely come as a blow to the couple, as they have invested everything into the Sussex Royal brand. The Queen would have had little choice, however."
They Can't Be Half In and Half Out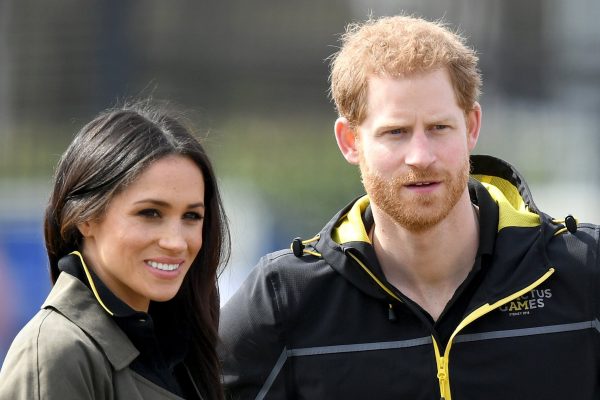 Harry and Meghan wanted to be part-time working royals, but the Queen requires them to carry out their official duties full time. And although she still loves them very much, they aren't allowed to use their royal status to market themselves.
They Intend to Adhere to the Rules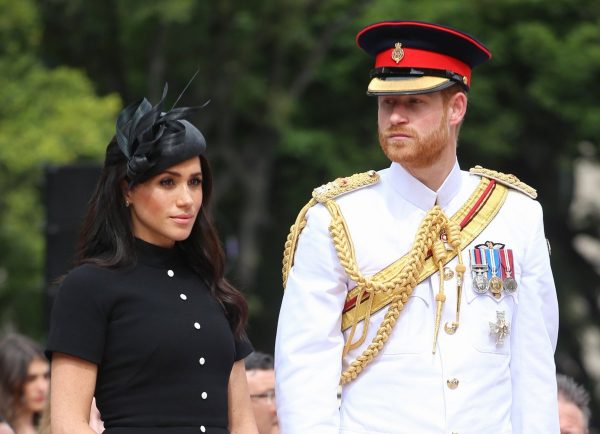 A statement issued on Harry and Meghan's website seemingly responded to the palace's decision. "While there isn't any jurisdiction by The Monarchy or Cabinet Office over the use of the word 'Royal' overseas, The Duke and Duchess of Sussex do not intend to use 'Sussex Royal,' or any iteration of the word 'Royal,' in any territory (either within the U.K. or otherwise) when the transition occurs in Spring 2020."
The Duke and Duchess Are on Probation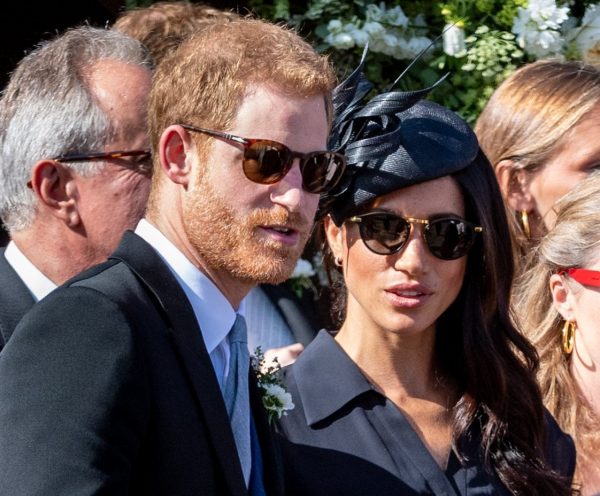 Harry and Meghan also had this to say on their website: "While there is precedent for other titled members of the royal family to seek employment outside of the institution, for The Duke and Duchess of Sussex, a 12-month review period has been put in place." And not everyone is pleased with their statement.
The Palace Worried About Their Online Comments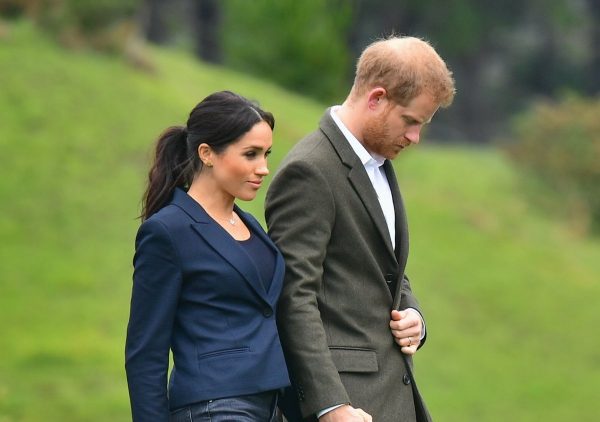 An unknown source reportedly told The Mirror that Harry and Meghan's comments on their website came across as bad-tempered and gave Buckingham Palace pause for concern. This implies that the rift between them and the royal family may be widening.
They're Prepping for an Exciting Phase in Their Lives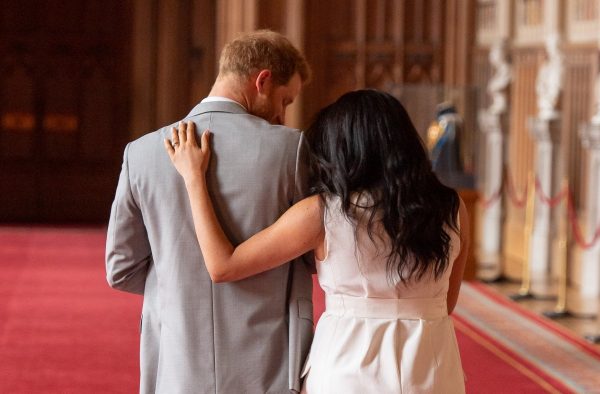 The public may never know if there's really any animosity going on between Harry and the royal family. But for the time being, he and Meghan are busy preparing for an "exciting phase" according to their website that may very well be the couple's non-profit organization.