Netflix has so many TV shows and documentaries on their streaming platform that it's hard to pick out one to binge on. So, here's a list of some of the highest-rated Netflix original shows that you should start watching today. Just be warned: these are so good, they're highly addictive!
Altered Carbon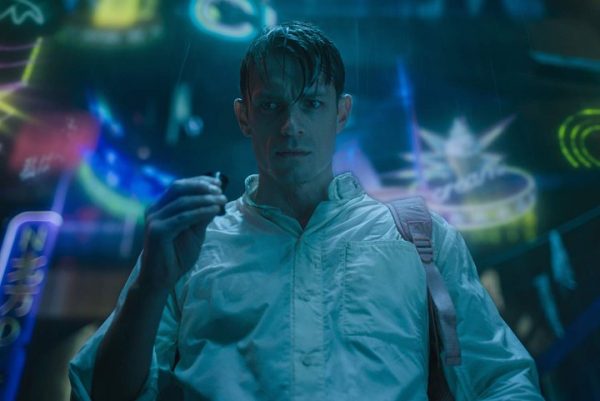 "Altered Carbon" stars Joel Kinnaman as Takeshi Kovacs and takes place 360 years in the future where everyone wears a cortical stack implant that downloads a person's consciousness into a new body. Kovacs gets a second shot at life provided he can solve his own murder which happened 250 years earlier.
American Vandal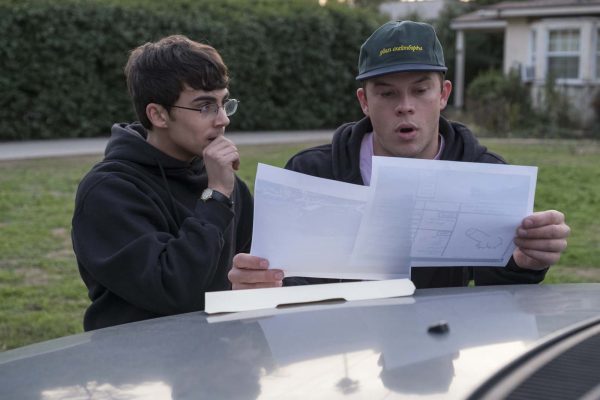 "American Vandal" follows Dylan, who gets kicked out of school after he graffitied every car in the school's parking lot. It's up to investigative reporter Peter Maldonado and Sam Ecklund to prove Dylan's innocence and uncover a possible cover-up.
One Day at a Time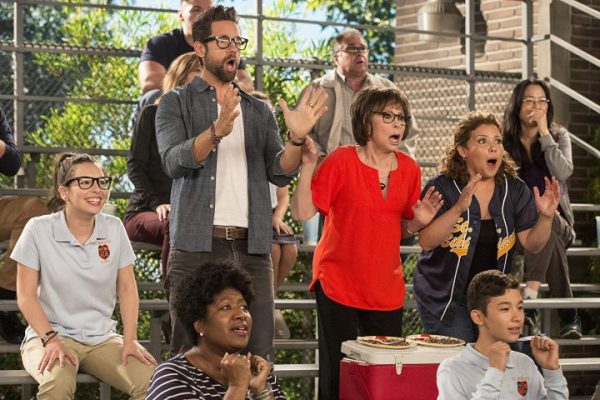 "One Day at a Time" follows Penelope and her insanely funny Cuban-American family as they struggle to make it through life's many obstacles one day at a time. Although Netflix canceled the series, the first three seasons are available for streaming. It was also renewed for a fourth season by Pop TV.
Master of None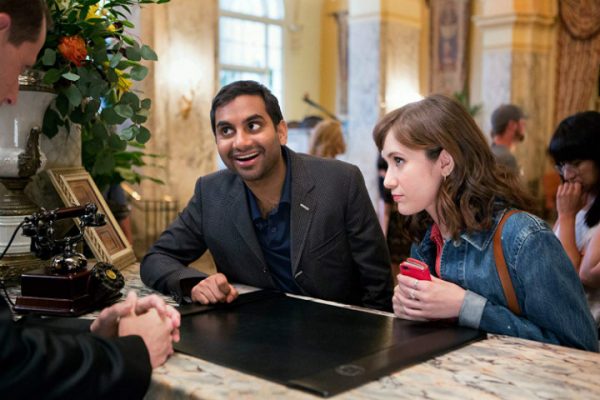 "Master of None" stars comedian Aziz Ansari as Dev, an actor struggling to figure out what he wants in his personal and professional life while also dealing with social issues. The dramedy is loosely based on Ansari's real-life experiences.
Atypical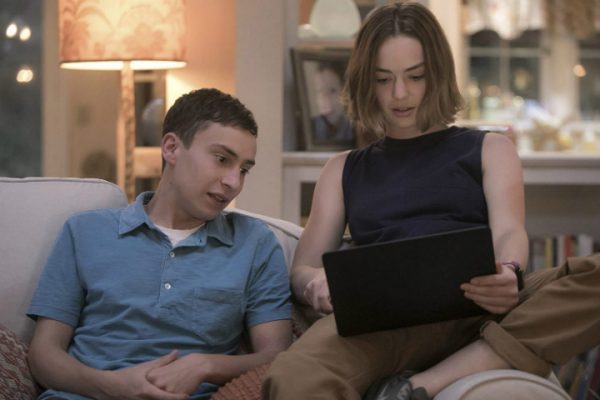 "Atypical" follows Sam Gardner, an 18-year-old with autism who finds himself falling madly in love with 26-year-old Julia, who also happens to be his therapist. The series allows audiences to experience what it's like to struggle with autism, like in one scene where he experiences sensory overload.
Ozark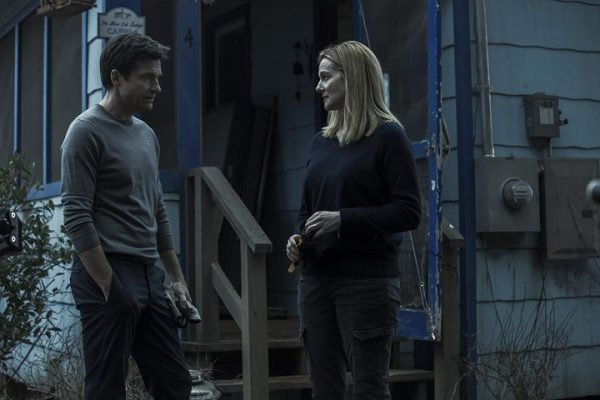 "Ozark" is about an economic adviser named Marty Byrde who's forced to head to the Ozarks with his wife, Wendy, and their two kids when a money laundering scheme goes wrong. His wife then tries to set up a new operation while trying to avoid the authorities, a Mexican cartel, and a series of local crime organizations. This one will keep you on the edge of your seat.
Sex Education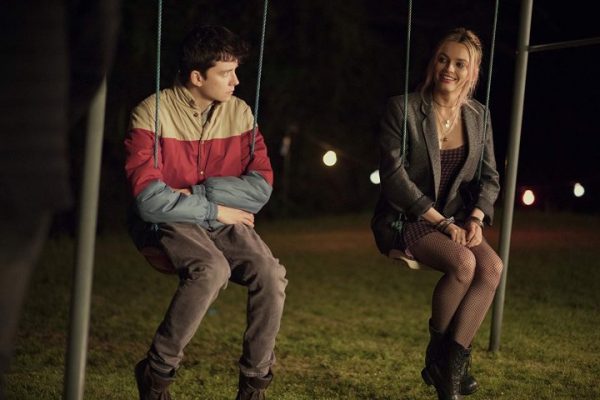 "Sex Education" follows a high school teen named Otis, whose mom, Jean, is a sex therapist. There's plenty of high school drama like bullying, relationship woes, and of course, lots of talks about sex in this hilarious Britcom.
Sense8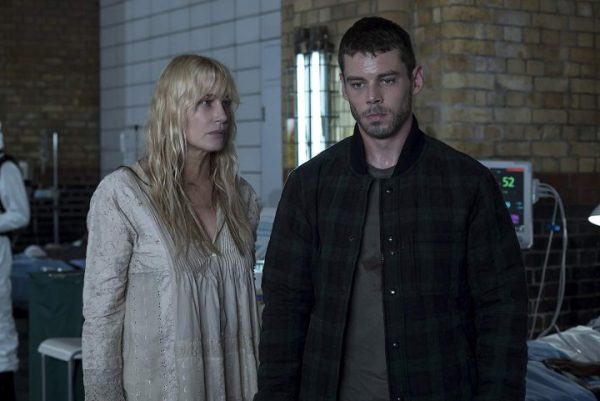 "Sense8" deals with 8 perfect strangers who develop the ability to speak telepathically and share skills and knowledge with one another. As the Sensate cluster continues to learn more about themselves and their abilities, they discover that someone sinister is coming after them to exploit their powers.
Godless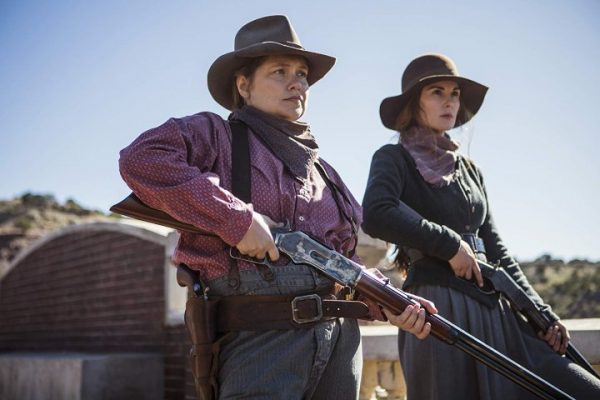 "Godless" is a feminist Western that takes place in a mining town controlled by women after all the men suffer a fatal accident, until one day, an outlaw named Frank Griffin shows up and threatens to disturb their peace. There's plenty of ranchers, violence and heists in this one-season epic drama.
Grace and Frankie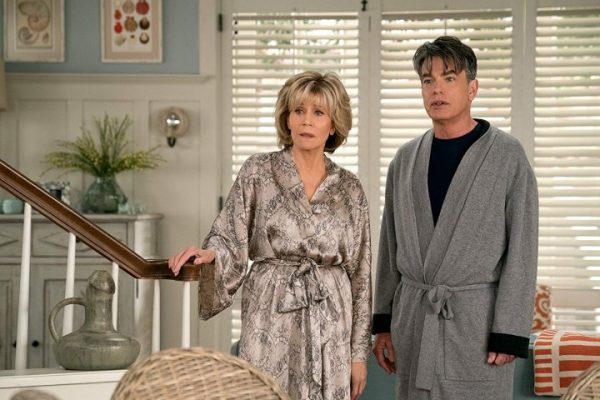 "Grace and Frankie" is a dramedy about two women who move in together after they learn that their husbands are gay and have fallen in love. There's plenty of laugh-out-loud shenanigans as the women attempt to support each other, maintain their fragile friendship and avoid getting on each other's nerves.
Narcos: Mexico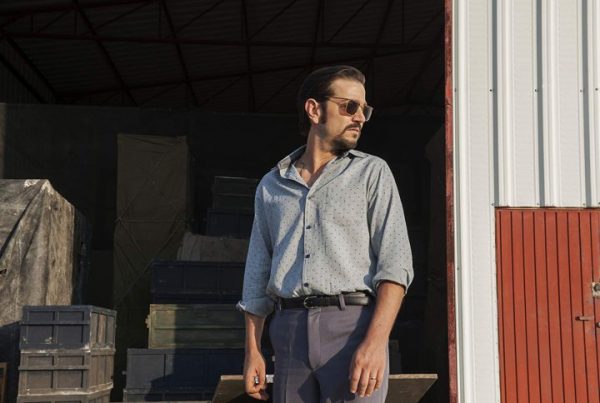 "Narcos: Mexico" focuses on Felix, a man running the Guadalajara Cartel and Enrique Camarena, the DEA agent trying to stop him in this 1980s-based series that continues to explore the origins of the drug war. Oh, and the show is in English!
The Punisher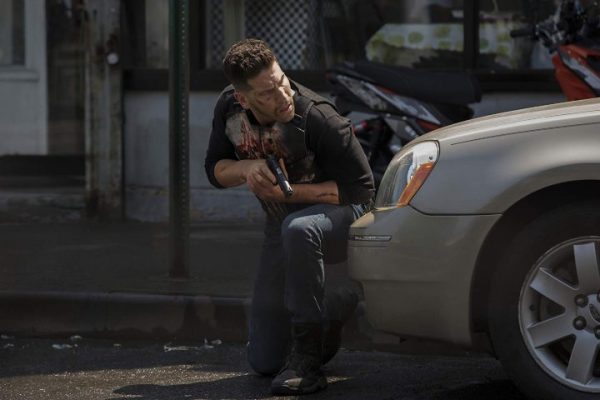 "The Punisher" stars Jon Bernthal as Frank Castle, a man who turns into a vigilante after the loss of his wife and children. It's dark, gritty and takes a huge detour from the comic book-based version.
Unbelievable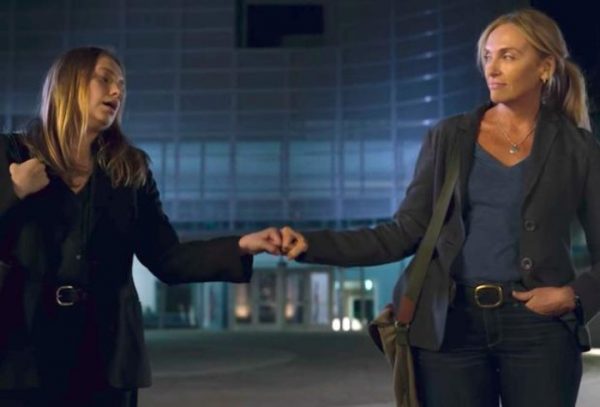 "Unbelievable" is a mini-series based on horrifying true events which focuses on the victim of an assault and how she manages to push forward while a group of detectives try to capture the serial culprit who has been evading authorities for years.
Mindhunter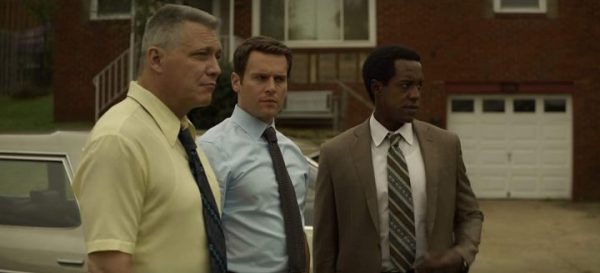 "Mindhunter" takes place in the late 1970s and early 1980s when criminal psychology and profiling in the FBI was still in its infancy. FBI agents Holden Ford and Bill Tench attempt to get inside the mind of a serial killer's messed up head to figure out what his next move will be.
BoJack Horseman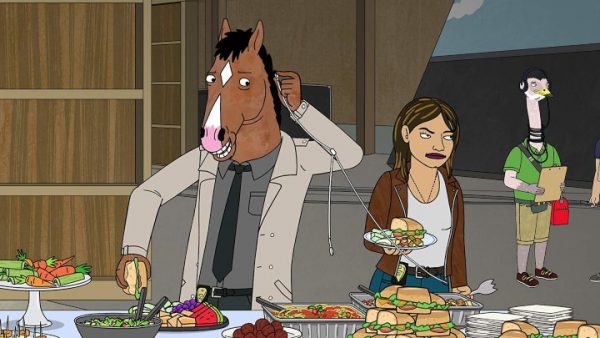 "BoJack Horseman" is an animated comedy about a horse with human-like features who was once a former sitcom star but is now the adoptive father of two girls and a boy. He's also a bit of a boozehound, but decides to make a Hollywood comeback.
Marvel's Daredevil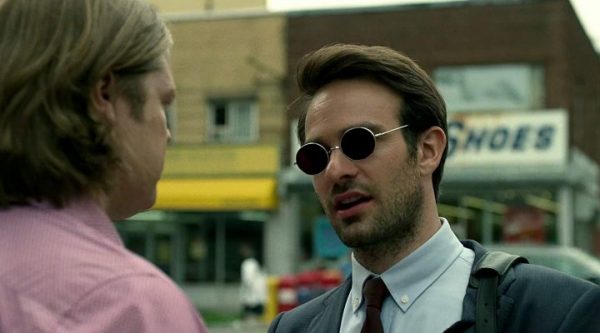 Marvel's "Daredevil" follows Matt Murdock, a blind lawyer who fights crime by day while taking care of the criminal elements in the city by night as a superhero named Daredevil. Although he can't see, he has the ability to use sound to help his mind perceive the dangerous threats around him during a fight.
Love, Death & Robots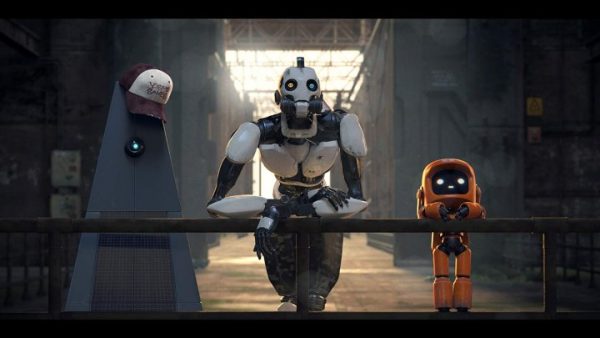 "Love, Death & Robots" is a collection of 18 animated short stories that range several genres like comedy, horror, fantasy and science fiction. The series explores such tales like robots living in a post-apocalyptic world, intelligent yogurt attempting to take over the world, and alternate histories that are a lot of fun for the whole family.
The Haunting of Hill House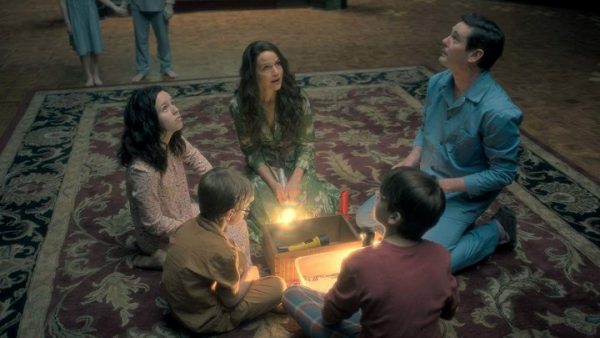 "The Haunting of Hill House" follows a group of kids who lived in a haunted house. They eventually move away until a tragedy forces them back together in order to confront not only the ghosts of their past, but also the potential ghosts lurking in Hill House.
Dark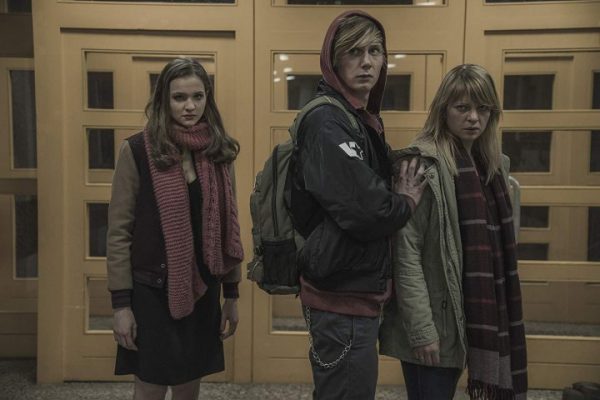 "Dark" is a compelling sci-fi thriller about a child's disappearance in the German town of Winden. As the story progresses, four families become entangled in a time travel conspiracy that takes place over three generations.
The Crown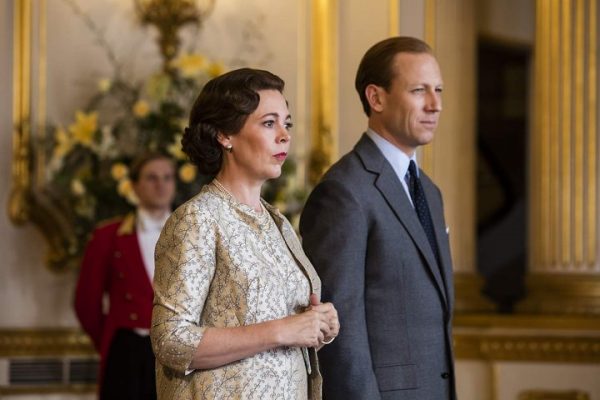 "The Crown" follows the life of Queen Elizabeth II starting in the 1940s where her reign as queen began after the death of her father, King George VI. As the series progresses, viewers will get a glimpse into some major events in her life like personal interests, romances and rivalries that molded her into the monarch that she is.
Narcos
"Narcos" follows the rise and fall of the Colombian drug lord, Pablo Escobar as he faces a devastating gun battle on the rooftops of Medellin, Colombia and the menacing Cali Cartel. But the series doesn't just focus on Escobar but the lawful and corrupt actions of law enforcement, too.
House of Cards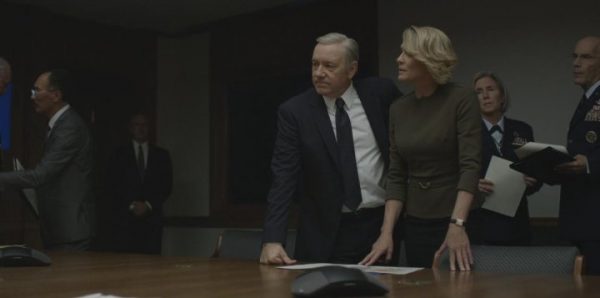 "House of Cards" follows Frank Underwood, a Democrat appointed as the secretary of state. With the help of his wife, Claire, Underwood comes up with a plan to elevate himself even higher in the American political hierarchy while also getting revenge against those who betrayed him while climbing to the top.
Peaky Blinders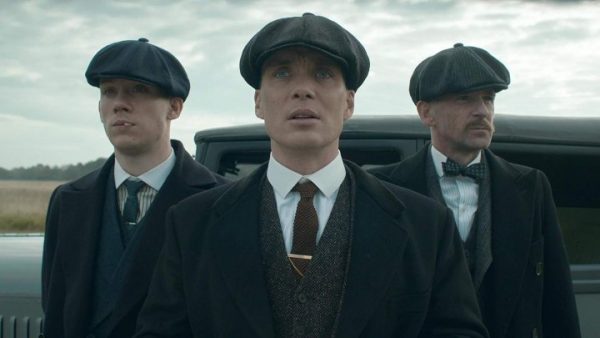 "Peaky Blinders" takes place after World War I and follows Tommy Shelby and their crime gang in Birmingham as they fight other rival gangs and authorities like Chief Inspector Chester Campbell in Birmingham, England.
Stranger Things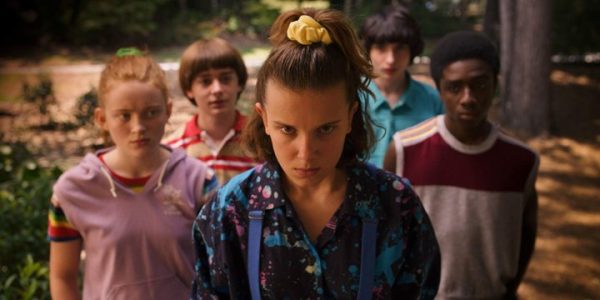 "Stranger Things" takes place in the 1980s where an Indiana town is plagued by supernatural forces. Along the way, a group of kids join forces with a girl named Eleven, who has mysterious powers. Together, they become the only shot their town has against a threat from another dimension.
When They See Us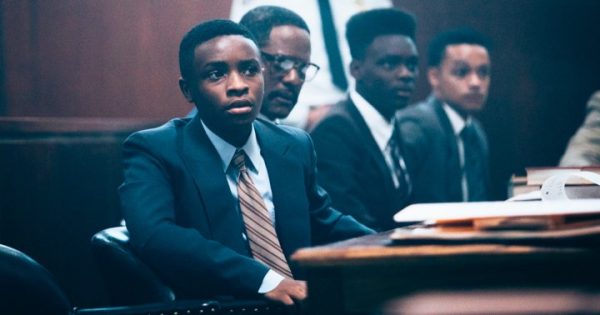 "When They See Us" starts out in 1989 when a jogger is believed to have been assaulted in Central Park in New York by five people known as the Central Park Five. The series follows the story of how the men claimed their innocence for years and continued fighting their conviction until they were exonerated in 2002 and offered a settlement by the city of New York in 2014.
Bloodline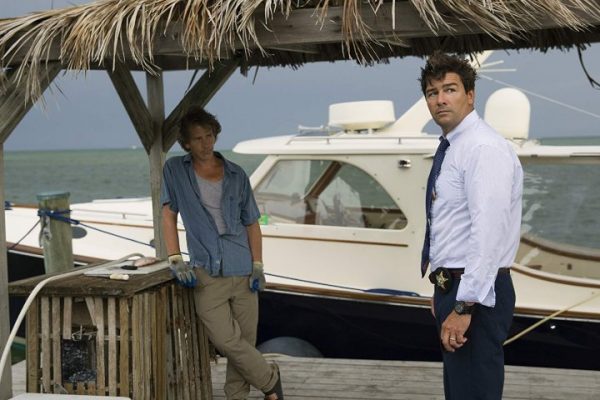 "Bloodline" follows the Rayburns, a hard-working family with a horrible secret that's unearthed when one of their own returns and puts everyone in danger. Paranoia and mistrust culminate in this dramatic thriller.
Orange is the New Black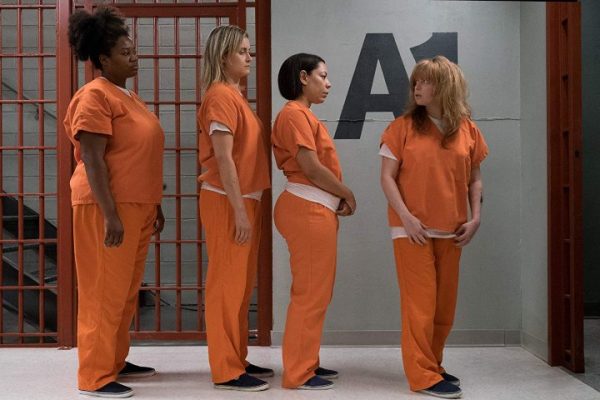 "Orange is the New Black" follows Piper Chapman, a woman who has to face a year and a half in Litchfield Penitentiary after being convicted of transporting controlled substances with her ex-lover a few years earlier. The series gives fans a comedic, but often dramatic, inside look of life behind bars.
Russian Doll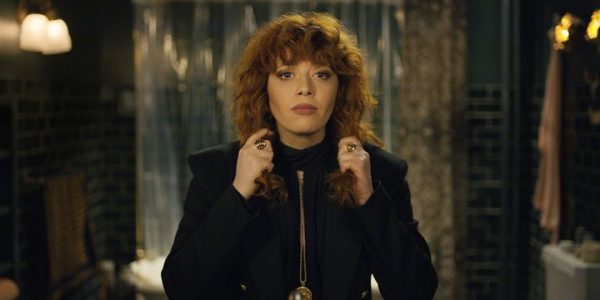 "Russian Doll" follows Nadia Vulvokov, a New Yorker who is forced to relieve the last day of her life over and over. Over the course of several episodes, Vulvokov tries to change the outcome of her life in the hopes of breaking the time loop and staying alive.
Glow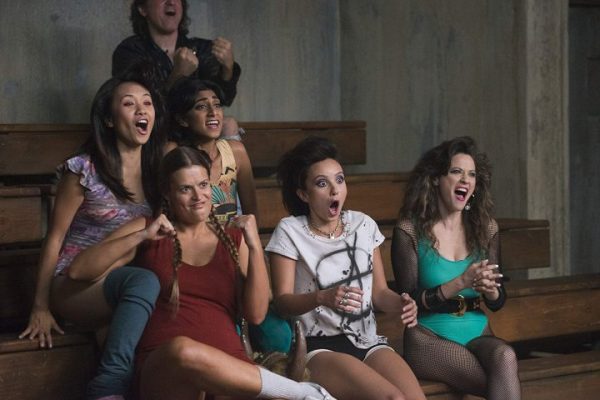 "Glow" is based on the real-life women's wrestling circuit known as Gorgeous Ladies of Wrestling, but the characters are entirely fictional, like out-of-work actress Ruth Wilder, who finds stardom in Los Angeles in the 1980s by wearing spandex and joining the world of women's wrestling along with 12 other Hollywood wash-offs.
Umbrella Academy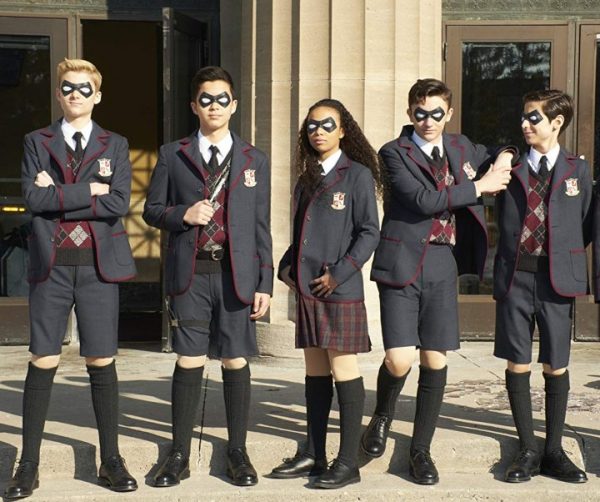 "Umbrella Academy" follows seven children who are adopted by a billionaire and grow up to battle the forces of evil with their powers until they disband. Years later, they come together to solve the mystery behind their father's untimely death, while one of their own returns from the future to warn them about the end of the world.
Big Mouth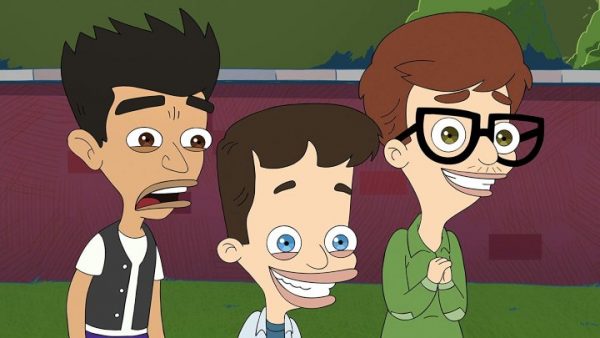 "Big Mouth" is a hilarious animated comedy about a group of young people dealing with the uncomfortable changes caused by puberty. Along the way, viewers will get to see how their hormone monsters influence them to give in to their urges.
On My Block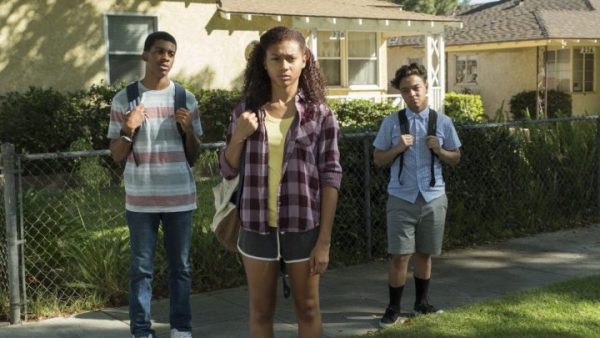 "On My Block" follows four teenage friends living in the rough inner city of South Central Los Angeles. There's plenty of romance, partying, high school drama, as well as themes like illegal immigration and gang violence on the dangerous streets.
A Series of Unfortunate Events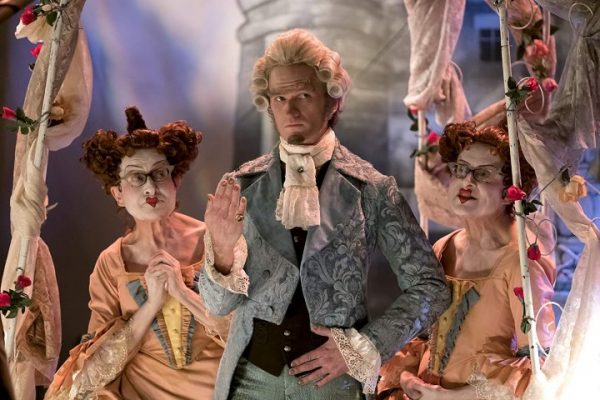 "A Series of Unfortunate Events" follows Violet, Klaus and Sunny Baudelaire, three orphans who are taken in by the evil Count Olaf who wants nothing more than to acquire the orphans' inheritance, forcing them to foil every one of his dark plots.
Love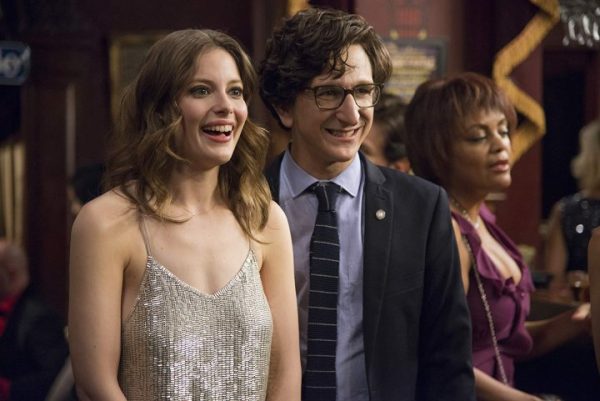 "Love" follows a wild child named Mickey and people-pleasing Gus who are navigating the ups and downs of jealousy, commitment and intimacy while trying to figure out the answer to the question that's been evading them most of their love life—what is love?